Dental Clinic in Nalasopara East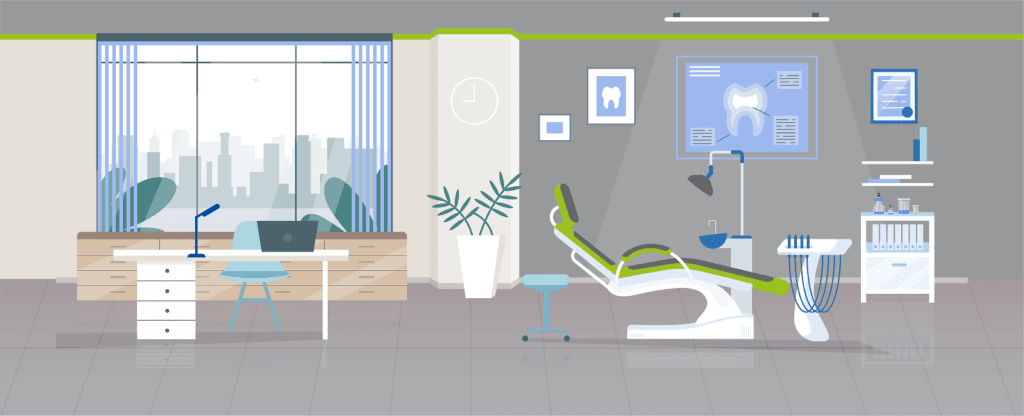 About Sabka Dentist Dental Clinic in Nalasopara East
Welcome to Sabka dentist in Nalasopara East! We offer comprehensive dental care with a focus on preventive, general, orthodontic, cosmetic and implant dentistry. At Sabka dentist, we combine years of professional experience together with the latest techniques and technology. We offer long term care instead of short term solutions.
Thus, your trust and search for the best dental clinic in Nalasopara East halts at Sabka Dentist!
Our dentists in Nalasopara East carry out the following services
Check-Up:


We provide free check – up and consultation at Sabka Dentist in Nalasopara East. It has always been important to visit the dentist at least twice a year. We do thorough dental check – up of all the dental problems and give proper guidelines.
Tooth extraction is usually needed when there is severe toothache, or cavities has majorly surrounded the tooth. tooth extraction procedures is not only done due medical symptoms it is also during orthodontic treatment as plenty and proper space is required for the teeth to have a proper position.
Cleaning, Scaling and Polishing:

Dental scaling involves the thorough removal of plaque bacteria and calculus from the teeth's surface and just below the gumline. There are two basic techniques for scaling of teeth. Your dentist may remove plaque and calculus from the teeth surface either manually using handheld scalers or by using ultrasonic scaler.The dentist will embed these manual tools slightly below the gum line to access plaque your toothbrush can't reach. Alternatively, the vibrating metal tip of ultrasonic scaler combined with water spray can also efficiently flush out plaque and calculus from periodontal pockets. Our dentists in Nalasopara East recommend everyone to do scaling and polishing every 6 months.
Replacing missing teeth:

The tooth that has been severely distressed due to various dental diseases that lead to loss of teeth. Therefore replacement of a tooth is the ideal option to complete the socket and give access to the empty gap. At Sabka Dentist, there are different prosthetics like crowns, bridges, and implants. in a situation of olderly adults, losing of the set of teeth is commonly find due to the age. hence removable dentures (made up of artificial tooth) will give them the set of teeth back.
Root canal treatment:

Root canal treatment also known as endodontics treatment that is a sequential procedure of removing the infected nerve from the pulp of carious tooth and replacing it by inserting a gutta-percha, a rubber-type material. in this procedure, specialist of root canal treatment, the endodontists has been called to perform the treatment. At Sabka dentist, we have successfully treated more than 20,000 root canal.
Orthodontic Treatment with Braces:


one of the most preferable treatment by the patients for correction of misaligned teeth is Orthodontic treatment. It works towards locating the set of teeth in a proper position. Orthodontics has many advantages of and a solution to many further dental problems. The appliances like bands, brackets, and strings are used for the functioning of misaligned teeth. It also corrects the biting process by eliminating the jaw pain.
Periodontics or Treatment Of Gums:

Commonly referred to as a disease of the gums. periodontics infection is highly seen in the olderly adults due to weaken of teeth and other medical problems like diabetes, heart disease. and other medical reasons.this particular treatment involves various treatments like curettage, flap surgery, and bone grafting.
Teeth Whitening:

Our dentists in Nalasopara East also offer teeth whitening treatment. Y In office teeth whitening technique in carried out in our clinic. You can now have stunning white smile instantly!
Smile Makeover:

A veneer is a thin layer of tooth and wafer like material, which is bonded to the existing tooth surface to improve aesthetics. Veneers can close 1) spaces between teeth, 2) provide a uniform color, shape, and symmetry, 3) repair broken or fractured teeth, etc. We use either composite resin or ceramic to fabricate veneer, according to patient choice.
Why choose our dental clinic in Nalasopara East ?
Therefore, you should choose Sabka Dentist dental clinic in Mulund West for your oral care requirements for the following reasons:
The dental needs of the patients can't be verbally explained and hence, a treatment plan is made for their understanding.
You are opportune of getting free dental Check – ups and Consultations at Sabka Dentist
A proper record has to be maintained and hence, one's patient diogenes and dental treatment records is maintained.
As we said, our aim is to provide dental treatment at very affordable rates, and hence pricing is clearly displayed online and at all our dental clinic .
Not only our clinic is staff friendly, we are kid- friendly too.
We being the leading clinics across the hearts of India, we also have the leading doctors who are read to render their skills to the patient.
Now, as everything is easily accessible, you can book your appointment online through our website and also by walk-in.
The dentists at Sabka Dentist stay up to date with the latest advancements of Dentistry in dental care.
How to find the best dentist in Nalasopara East?
If you're suffering from tooth pain, what is the first thing that comes in your mind? the best dentist! But, here the question also arises how to find the best dentist for the dental care and treatment? Here, below are some suggestions for finding the best dentist in Nalasopara west.
Is it your first time at the dental clinic?
Ask for dentist known to your family or friends
Search for a dental clinic that is beneficial to you financially
Search in your location, that is, close to your home or your area
Search for the dentist who can make the dental treatment comfortable
Does the dentist seem knowledgeable to you?
How can Sabka Dentist help you?
Largest dental chains across India, Sabka Dentist have more than 100 clinics working pune, Mumbai, Surat, Ahmedabad and Bangalore. We have more than 500 dentists at Sabka dentist, providing the outclass dental care for patients at an affordable price.
With a quality treatment we also aim in giving the patients a comfortable environment of dentistry. We hire the best dental experts who are classified in practising the best dental treatment across india.
Everyday sabka Dentist treats more than 100 patients across the cities. Not only to this extend Sabka Dentist, have efficiently and successfully performed more than 1,60,00 root canals, more than 1,50,00 prosthetics and more than 1,70,000 orthodontic and dental treatments across Mumbai, Pune, Bangalore.
Ahmedabad, and Surat. The expertise dentists at Sabka Dentist are very well trained not only with the treatment but also training for personality development in front of the patients.
The environment at Sabka dentist is not only of high professional, but also provide a trust of being the topmost dental clinic in India. Our staff promotes hard work by providing the best services to the patients.
Honest, aspired, and ambition of working is the only motive of Sabka Dentist. The main aim for us is making patients experience the treatment that they want should be painless.
Tell me more about Sabka Dentist Nalasopara East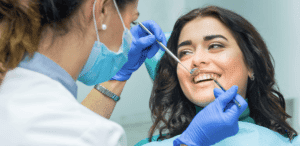 If you are one of those individuals who are particular about your dental hygiene, you must choose the best when it pertains to dental care checkups and treatments. Sabka Dentist is consistently ranked as one of the best dental clinics in Nalasopara East, Mumbai.
At Sabka Dentist, people not just receive top-notch treatment for their dental concerns, but additionally get to enjoy among the finest in-clinic patient experiences across India.
Regardless of the background or profession of an individual, we guarantee that all of our patients feel at ease and experience absolutely no problems when approaching or conveying their dental complications across to our dentists.
We are some of the top dental clinic chains in Nalasopara East, Mumbai, and have a legacy that is unparalleled by any other dental clinic in Nalasopara East, Mumbai, India. Our dentists are undoubtedly some of the best dentists in Nalasopara East, Mumbai.
Sabka Dentist often makes it to the list of best dental hospitals in Nalasopara East, Mumbai, owing to our excellent team of dental experts and surgeons, and state-of-the-art facilities within our dental clinics.
Sabka Dentist was established back in October 2010, with a single facility in Vile Parle. Currently, we have grown to around more than 100 clinics in Mumbai, Pune, Ahmedabad, Surat, Bangalore, Navi Mumbai, Thane.
Our team at Sabka Dentist works to encourage better dental health and help men, women, and children to truly feel and look good, and proudly carry their smiles. No wonder, because of our team's devotion and vision to help spread smiles across the world, we have consistently managed to get on the list of top dental hospitals in Nalasopara East, Mumbai.
So, next time you want to visit a 'teeth hospital in Nalasopara East', Mumbai, we should be at the top of your list of dental hospitals in Nalasopara East, Mumbai.
Consider us your own 'Apna Dentist'; our dentists are some of the best dentists in Nalasopara East, Mumbai, and we will help you with your tooth concerns so that you can always spread joy and happiness across with your delightful smile.