Dental Clinics in Nalasopara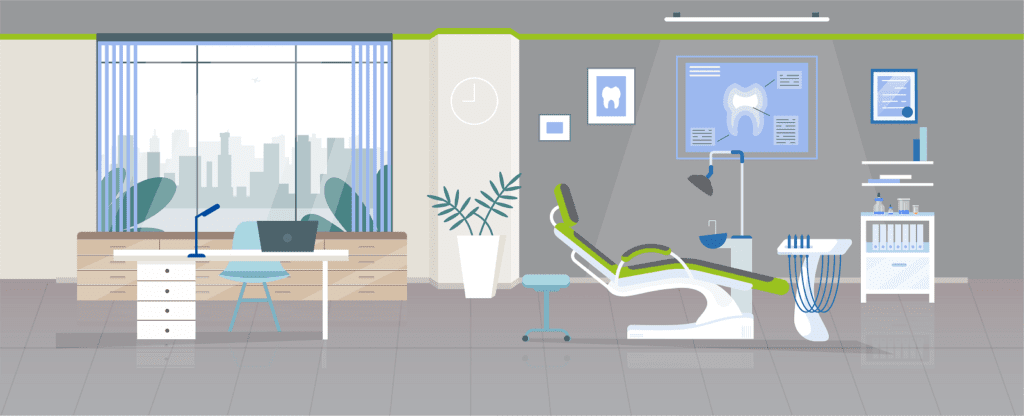 About Sabka dentist in Nalasopara
Dentist in Nalasopara provides complete dental checkup, here we perform a state-of-art practice that offers comprehensive dental care. Dental clinic in Nalasopara have been the forefront in dental healthcare, commits to provide the best treatments at affordable rates. We believe in providing the best quality dental treatments to all our patients, by maintaining an excellent level of clinical standards. Our dentist in Nalasopara are outstanding service providers of dental care, who are up-to-date with the latest dental techniques and technologies. At Sabka dentist we provide all kinds of treatments, whether it is teeth whitening or advance dental implants. Our dentist in Nalasopara offers highly customized treatment plans, which targets in matching the requirements of individual patients. Whatever the scope of your dental treatment is, whether you want a new smile or care for your existing smile you can anytime visit Sabka dentist in Nalasopara. We believe that visiting a dental clinic should not be anything less than a pampered pleasant experience. Hence, our dentists in Nalasopara put an effort to make the patients feel in a homely environment. As to get a positive feedback, our dentist in Nalasopara works more efficiently to give the best results. Thus, your search for the best dentist in Nalasopara stops at Sabka Dentist ! And of course, if you are looking for a new dentist, call our Dental clinic in Nalasopara on 02248806488 to set up an appointment and meet our doctors.
Treatments we offer at Sabka dentist in Nalasopara
General Dentistry: General dentistry is particularly oriented towards the prevention of any dental disease. By placing a strong attention on oral health and hygiene, general dentistry helps people avoid the progression of oral diseases. Most importantly, we believe in making our patients aware of common dental problems and their prevention. General dentistry can be needed for all age group people.
Oral Surgery: We have qualified dentists in Nalasopara with their degree in Master of Dental Surgery (MDS) in Oral and Maxillofacial Surgery. So one can have painless removal or extraction of tooth, with minimal trauma to investing tissues, such that there is no postoperative problem. The dentist will indicate extraction if the tooth has mobility, gross decay or if there is any other reason. Below are the common Oral surgeries:
Cleaning, Scaling and Polishing: Dental scaling should be routinely performed to avoid gum diseases and excessive plaque build-up. We use Ultrasonic device to remove tartar and plaque from the teeth surface. Our dentists in Nalasopara recommend every patient to get scaling done every 6 months to maintain healthy gums.
Periodontics or Treatment Of Gums: Periodontist is a dentist who is expertise in the prevention, diagnosis, and treatment of all periodontal diseases. Periodontal diseases, also generally referred to as gum disease, in adults, it is a leading cause of tooth loss. This disease may also have an association with heart disease, diabetes, and many other systemic diseases. Thus, our periodontists and dentists in Nalasopara provide comprehensive periodontal treatment.
Orthodontic Treatment (Braces):

Orthodontic treatment closes gaps in between teeth, aligns crowded teeth and pushes back protruding teeth. Our orthodontic experts at a dental clinic in Nalasopara provides various options of braces in orthodontic treatment like metal and ceramic tooth-colored braces.
Root canal treatment (RCT): Root Canal Treatment is the process of saving the tooth and eliminating toothache by removing infected soft tissue, within the affected tooth and replacing it with an artificial inert 'filling' material. Our dentist in Nalasopara indicate root canal treatment if needed. We also offer single sitting root canal treatments, we have Endodontic experts (root canal experts) at our dental clinic in Nalasopara.
Prosthodontics for Crowns, Bridges and Dentures: Missing tooth should be replaced as soon as possible. If not replaced on time the mesial drift, which is the tendency of teeth to move in mesial direction within the arch, will close the gap produced by missing teeth over time. Different fixed prosthetics available are crowns, bridges, and implants. Also, removable options include partial/complete dentures.
Prosthodontics for Dental Implant:

Dental implants also benefit general oral health, because they do not have to be anchored to other teeth, like bridges. Dental Implants is the most preferred option for replacing missing teeth. Implants are longer lasting, higher functioning and gives the best results in terms of aesthetics. One can also replace a single missing tooth, multiple teeth or all your missing teeth with implants.
Periodontics (Child Dentistry): Oral problems in children are often neglected because of the common notion that milk teeth will fall away anyway. However, milk teeth are important. They are needed for speech, eating and maintaining space for permanent teeth. If milk teeth are healthy, then the permanent teeth will most likely be healthy and will appear in the correct position. We also provide habit-breaking appliances to children with oral habits like thumb sucking, tongue thrusting, and other oral habits.
Cosmetic Dentistry: A beautiful smile imparts self-confidence and happiness to the person. An attractive smile is a great social asset. We realize this and provide the following dental services to enhance your smile:
Teeth Whitening
Smile Makeover with veneer
Cavity filling
Laser Dentistry: We also use Lasers for treating:
Gummy smile by crown lengthening
High frenum attachment to improve speech and tongue movement
Hypersensitivity
Check the
Price list of Dental Treatments
of Sabka Dentist
How to find a Dentist in Nalasopara?
Finding the right dentist is an important decision, A dentist should be the one who meets your needs and expectations. A routine dental checkup is necessary to avoid pain and other dental issues. So, don't wait until a problem forces you to find a dentist. Instead, act before you suffer a serious problem as this may save you time, money, and severe ache. Here top 10 tips to consider while finding a Dentist in Nalasopara :
Is the office hours convenient?
Is the location convenient from office/Work?
Is the clinic maintaining hygienic care or not?
Are you informed about the detailed on fees of dental services, before your treatment is scheduled?
Good Understanding, communication and conversation skills ?
Using Latest dental technology ?
Affordable fees ?
During emergencies, what is the protocol for patient during office hours or after office hours or when the doctor is away?
Patients are notified or reminded before their checkup or treatment?
Easy payment options available like EMI ?
Here at Sabka Dentist in Nalasopara follows the STEEEP fundamental policy : STEEEP stands for:
Safe
Timely
Effective
Efficient
Equitable
Patient-centered
STEEEP is used by the ADA as a standard measure of quality care. We suggest that Dental clinics should try to provide services that are safe by avoiding pain and discomfort to patients. They should give timely treatment and minimize delay by ensuring time-bound treatments. Dentist in Nalasopara performs under these policies well and do their duties efficiently.
How can Sabka Dentist in Nalsopara Help?
Sabka Dentist is the largest chains of Dental Clinics in India, with 100+ successful branches running in Mumbai, Pune, Surat, Ahmedabad, and Bangalore. We have a team of 550+ excellent dentists. Our Dentist in Nalasopara are experts from the best dental institutes and hospitals in India, expertise in all the domain and treatments. Here, patients are treated in a relaxing environment. We aim to provide good oral care among all. At Sabka Dentist, we believe in creating beautiful smiles and providing the best possible treatment solutions. We focus on preventive, restorative, and cosmetic dentistry and provide unique dental services with high-quality standards of dental hygiene in a comfortable and calm environment. Our dentist treats individual patient with equal care and attention and timely diagnose them. We also ensure that each of our patients walk out of our clinic with a satisfying result and delightful smile. We value our core principles which are based on middle-class values – hard work, self-discipline, honesty, and ambition. Our this culture motivates and equips our dentists to provide quality treatment to all individuals. Our focus is on quality and not on simply following the crowd to be popular. We follow standard clinical protocols which helps us in achieving consistent and desired outcomes. Our post-treatment follow up team communicates with patients to ensure good patient compliance and clinical results. We emphasize to receive patient feedback. We value and welcome each response and feedback. Accordingly, we try to work better each day. We believe that Smiling customers are the happiest!
Tell me more about Sabka Dentist, Nalasopara
If you are one of those individuals who are particular about your dental health care, you ought to select the best when it involves dental checkups and treatments. Sabka Dentist is frequently ranked among the best dental clinics in Nalasopara, Mumbai. At Sabka Dentist, people not just receive top class treatment for their dental problems, but also get to enjoy one of the greatest in-clinic patient experience across India. Regardless of the background or career of an individual, we guarantee that all our patients feel at ease and experience absolutely no challenges when approaching or getting their dental complications across to our dental specialists. We are among the top dental clinic chains in Nalasopara, Mumbai, and have a legacy that is unrivaled by any other dental clinic in Nalasopara, Mumbai, India. Our dentists are some of the best dentists in Nalasopara, Mumbai. Sabka Dentist very often makes it to the list of best dental hospitals in Nalasopara, Mumbai, owing to our excellent team of dental experts and doctors, and cutting-edge facilities within our dental clinics. Sabka Dentist was started back in October 2010, with a single clinic in Vile Parle. Currently, we have grown to around more than 100 clinics in Mumbai, Pune, Ahmedabad, Surat, Bangalore, Navi Mumbai, Thane. Our team at Sabka Dentist works to encourage better dental health and help people today to really feel and look good and proudly carry their smiles. No wonder, resulting from our team's perseverance and vision to help spread smiles across the world, we have consistently managed to get on the list of top dental hospitals in Nalasopara, Mumbai. Hence, the next time you plan to visit a 'teeth hospital in Nalasopara, Mumbai, we should be at the top of your list of dental hospitals in Nalasopara, Mumbai. Consider us your own 'Apna Dentist'; our dentists are some of the best dentists in Nalasopara, Mumbai, and we can help you with your oral problems so that you can carry on and spread joy and happiness across with your delightful
smile.