Dental Clinic in Oshiwara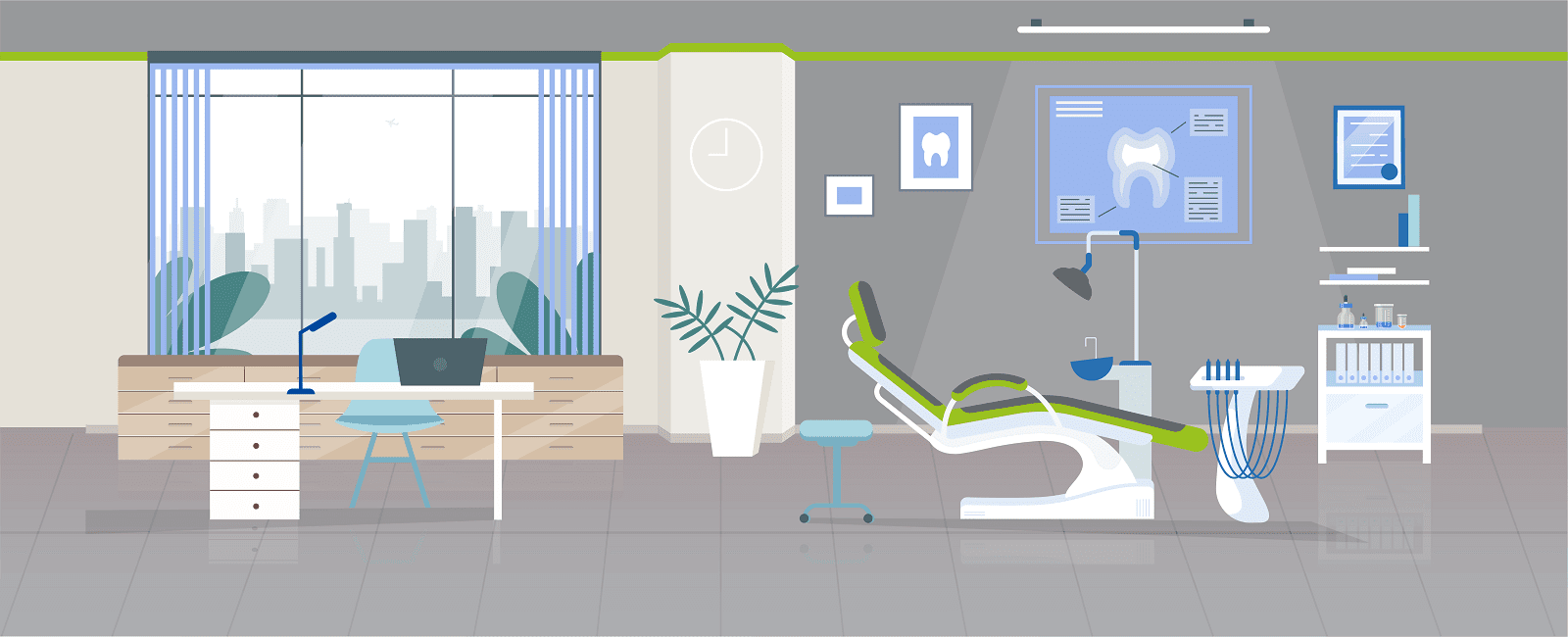 About Sabka Dentist in Oshiwara
Sabka dentist in Oshiwara believes in providing excellent dental treatment with comfort and convenience. We provide services that will change the perception of dentistry for patients making them less fearful of visiting the dentist.
Did you know Sabka dentist in Oshiwara provides free dental checkups and X-ray? Sabka dentist in Oshiwara provides you the best dental treatment at best prices. The reason being – we are an active dentistry practicing brand & it is our duty to raise awareness about dental hygiene and also provide dental assistance to those who need help.  From having the best infrastructure to maintaining dental hygiene at clinics, from using high technology instruments to having the best experts panel and cooperative staff, from convenient clinic locations to providing patient satisfaction and much more, we believe that dentistry is not just about the teeth but also a gateway to your overall health.
This is your chance of experiencing dentistry the way you never have. Offering you an experience that will ensure you comfort and satisfaction with the treatment, Sabka dentist will amaze you with our painless and up-to-date dental treatments
Facilities provided at Sabka dentist in Oshiwara
Affordable cost:Many patients who need dental treatments always consider two main factors; firstly, the best dentist who can provide treatments at their level best. Secondly, the dentist who'd give efficient treatment at an effective cost. We, at Sabka dentist in Oshiwara, provide dental treatments at a very affordable cost which you never thought of and came across. Trust us every dental treatment you get here will make you satisfied.
Checkup and consultation: We, at Sabka dentist in Oshiwara, provide patients Consultation, Checkups & X-ray at no charges. We always try to achieve bigger goals in life, not only by giving treatments but also by being in touch with our patients for lifelong to maintain their oral health care too. Our experts recommend every patient for a dental checkup every six months.
Advanced technology:We Sabka dentist uses the highest standard of technology which is constantly updated.  We always try to achieve and be aware of the emerging technologies to create the patient's experience with the highest satisfaction. Following are some technologies used by Sabka dentist to ensure the best technology user:

Dental X-rays
CAD-CAM Crown (Computer Assisted Design) and (Computer Assisted Manufacturing)
Laser dentistry
Zoom whitening

Laser Dentistry:We use Laser in Dentistry for treating gummy smile, crown lengthening, for treating high frenum attachment and few other procedures.
Cavities:The presence of bodily elements like bacteria in the mouth breaks down the sugar composition in the food to acid which dissolves and destroys the mineral crystals of the teeth. Repetitive acid attacks on the teeth can lead to extreme cases of cavities.
Dental fillings:Dental fillings are an existing procedure used in the removal of cavities from decayed teeth and fill that space with materials that will help prevent further decay.
TMJ disorders:Sabka dentist in Oshiwara treats an array of dental issues; one of which is the TemporoMandibular joint disorders, which is evident by symptoms of acute pain in front of the ear which can radiate to the neck, shoulders, jaw, and therefore lead to causing migraines.
Dental veneer:Dental veneer delivers a good smile and appearance on your face. In cases of Root canal treatment, discolored teeth, broken teeth, and misaligned teeth etc, veneers are used. Trimming and placing or cementing of veneer is done repeatedly to make the shape or size of teeth properly.
   Dental implant:Implant resembles the structure, size, and function of natural teeth. At Sabka dentist in Oshiwara, you can replace missing teeth with artificial teeth. If you need to replace a few or all teeth with diligence we are there to help you with implant treatment. It corrects your biting system and you can have your healthy food as natural teeth.
 Root canal treatment:Having a toothache/tooth decay, gum disease and tendering of the tooth due to having an infected pulp inside the nerve, which needs the treatment of RCT to remove the infected pulp or remove the nerve only. Pain is normal in this process and it takes 2 to 3 sessions to done root canal treatment.
  Dental crown:One should replace missing teeth as soon as possible. Otherwise, mesial drift, which is the tendency of teeth to move in mesial direction within the arch, will close the gap produced by missing teeth over time. Dental crown is also known as cap. For example, you have missing tooth, tooth injury, and have a root canal treatment or wisdom teeth to cover the gap or unprepared tooth, then, the dental crown is placed which looks just like natural teeth. There are many varieties of crowns available at Sabka dentist in Oshiwara.
  Orthodontics:Braces is a provision of habit-breaking appliances to children with habits like thumb sucking, tongue thrusting, and other oral habits. Crowded and crooked teeth also require braces to align the teeth. By applying braces, misaligned teeth get straight and move to its proper places. This leads to healthy teeth and gums. There are multiple types of Braces available at Sabkadentist.
 Tooth extraction:Anesthesia is administered to the infected tooth and then the tooth is extracted. The need for extraction of teeth when patients have wisdom teeth, tooth injury, tooth decay and infected teeth (if not possible from RCT), as a result, the teeth are removed or extracted.
How to choose the right dental clinic?
Dental problems can be quite a hitch if not taken well care of. So Are you still in search of a perfect destination for your dental issues? Does it take time you search for a best dentist? Looking for a best expert in major cities in India might be an easy task, but for NRI (non residents) who visit India, for them it could be a difficult task.
So googling for best dentists in India will show you wide results, but selecting the best dentist is the next step you will look for. To solve your problem, we Sabka dentist is at your rescue. Name the dental issue and you will find your all dental solution. We, at Sabka dentist in Oshiwara, understand the needs of our patients and as you join our family, we assure you to be by your side for all your dental woes. Visit the website to know more about our Dentists, Dental treatment, Dental services (hygiene, friendly staff, total transparency) etc.
How can Sabka dentist in Oshiwara help?
Sabka dentist in Oshiwara, provides free dental check up and X-rays with the most affordable dental treatment. We have faith in providing our services and that is what we strive to commit towards with our free dental consultations. We provide esteemed facilities where patients experience feel at home. Our experts with undergraduate in BDS and having practicing for years providing their world class treatment. Making smile on people's faces is what our experts ambition. However, keeping this in mind our experts suggest every patient to visit the clinic every six months to take care of their healthcare. 
Tell me more about Sabka Dentist, Oshiwara
If you are one of those individuals who are particular about your dental care , you ought to choose the best when in pertains to oral checkups and treatments. Sabka Dentist is consistently rated as among the best dental clinics in Oshiwara, Mumbai. At Sabka Dentist, patients not only obtain world class treatment for their tooth concerns, but will also get to enjoy among the finest in-clinic patient experience across India. No matter the background or career of an individual, we make sure that all of our patients feel at ease and experience absolutely no problems when approaching or conveying their problems across to our dentists. We are amongst the top dental clinic chains in Oshiwara, Mumbai, and have a legacy that is unrivaled by any other dental clinic in Oshiwara, Mumbai, India. Our dentists are some of the best dentists in Oshiwara, Mumbai.
Sabka Dentist often makes it to the list of best dental hospitals in Oshiwara, Mumbai, owing to our amazing team of dental experts and surgeons, and advanced facilities within our dental clinics. Sabka Dentist was launched way back in October 2010, with a single clinic in Vile Parle. Now, we have grown to around more than a 100 clinics in Mumbai, Pune, Ahmedabad, Surat, Bangalore, Navi Mumbai, Thane. Our team constantly strives to encourage better dental health and help people to truly feel and look good, and proudly carry their smiles. No wonder, resulting from our team's perseverance and vision to help spread smiles across the world, we have consistently managed to get on the list of top dental hospitals in Oshiwara, Mumbai.
Hence, the next time you plan to visit a 'teeth hospital in Oshiwara', Mumbai, we should be at the top of your list of dental hospitals in Oshiwara, Mumbai. Consider us your own 'Apna Dentist'; our dentists are some of the best dentists in Oshiwara, Mumbai, and we can help you with your dental troubles so that you can carry on and spread joy and happiness across with your wonderful smile.
Very good staff and very helpful and interactive doctors I loved it 👌

Arshi Khan
10:33 07 Jun 22
Dr. Mansi really guided me well and made sure I was aware about my teeth condition. She gave me clear instructions of what to do and how I can improve my teeth.Also the staff was polite.

Harshal Bhitre
12:15 02 Jun 22
Great experience as a first timer. I barely waited to be helped when I checked in.Dr. Mansi was very friendly and helpful.I had a great visit and the doctor's demeanor has really put me at ease so I highly recommend this clinic.

Shahbaz Naim Akhtar Khan
13:40 09 May 22

Nitesh Goel
12:11 28 Apr 22
The Doctor is very helpful and great staff too.

Khushboo Sawaiyan
13:58 27 Apr 22

ngmusic world1995
10:26 27 Apr 22
Dr mansi was very good did my cleaning very nicely

Monisha Sheth
11:49 23 Apr 22
Firstly this is my first visit to a dentist in 25 years, I was so scared . BUT The doctor made a fun visit.TRUST Me GUYS , the staff n doctor team is so MUCH fun in conversation you feel like you have came for a home doctor visit.THE DENTIST Is superb , the lady take care of all the fear , also make sure you have BEEN guided properly.THE STAFF ARE FUN , With a beautiful front desk n one more staff she is so supportive , she make sure she is well beside with all the care.THE SERVICE IS AMAZING....MORE THAN 5 STAR FOR THE STAFF SERVICE.THANK You so much for the all care ....TEAM SABKA DENTIST

ninesh gawde
11:09 22 Apr 22
Nice experience...very much cooperative

Ravi Vishwa
14:23 31 Mar 22

Dr.Shubhada Sharma Bharadwaj
08:47 12 Mar 22
Very welcoming and friendly staff,the Doctor was very nice and informative.The best part is its located on ground floor with car parking which helped my grandmom a lot.

Chaitali Mahale
08:12 12 Mar 22
The all new centre of Sabka Dentist at Oshiwara. Right next to Daniel Patisserie. The receptionist was very courteous and even helped in filling my form using details from previous visits in their system. Was asked about Covid history if any and also my vaccination status. All precautions have been taken.It has a floor above to seperate the patients, which is very convenient given the Covid precautions required.The only improvement I could suggest is to reduce the wait time. I waited almost half an hour before I could meet the dentist.

Damian Fernandes
13:44 20 Dec 21
It was great experience with the team.Dr is very polite and friendly.I just love the clinic.It is very hygienic and safe.

Sonal Ingole
10:01 18 Aug 21
dr. shreya shah is awsm👍Again after 3 yr i visited for my sister's root canal Met doc. Sunita .. .really happy with her treatment . And about clinic clean and hygiene. ... .very well done 👍

poonam jaiswal
13:31 14 Aug 21
Best dental clinic in andheri west.... Go for it.....

Aalok bhardwaj
12:33 07 Jun 21
Excellent service....very professional staff...great service

Rohit Chhabra
18:04 04 May 21
Dr. Shubhada handled my smile design case really well m so happy with the results . I travelled from Delhi to Mumbai to get my smile done and m very happy with the results.

Aporva Sharma
17:16 04 May 21
The place is fantastic good ambience courteous staff. Good place to go with any dental problem. Has place to park as well its located at the junction of oshiwara and lokhandwala. Must visit.

Vijay sharma
16:26 04 May 21
I visited the clinic after doing a lot of research on smile design treatments, got my veneers done here. Very happy with the treatment. Doctors are very nice especially Dr.Shubhada. Thank you for the amazing service while taking great precautions during covid. Look forward to visit again🙂

CA Shubhi Duggal
15:41 04 May 21
Awesome interiors located at the junction of Lokhandwala and Oshiwara has a lovely car parking n very good hygiene followed. Professional care with the right amount of personal touch. I had my root canal done. It was well done.

Himanshu Vijaykrishna Sharma
14:40 04 May 21
Very hygienic clinic with experienced doctors and well trained staff. Got my grandmother's dentures made here. It is situated on the the ground floor so very convenient for old people.

Rina Pathre
14:07 04 May 21
Amazing clinic, very hygienic and has beautiful interiors located at Lokhandwala, Andheri west. Very easy to locate as it is on ground floor and has parking space as well. Well trained doctors and staff.

Divyangana Mulchandani
13:57 04 May 21
Lovely interiors with hygenic setup at great prices !! Thanks Sabka Dentist n keep up the good work

Ankur bharadwaj
07:16 22 Apr 21
Great experience as usual for the past many years. Dr Divyangana took great care in treating me so well and was deligent in discharging her service. Also the staff is so cooperative, am happy to be associated with sabkadentist.

neeta Mhatre
05:55 22 Oct 20
The best dentist and best dr.is hare I love to visit here.

NISAR SHAIKH
06:06 15 Mar 20
Sabka dentist is nice no charge free check

Awesome clinic awesome facility nice doctor staff also very good

Sheetal Bagdi
15:23 21 Feb 20
It was an amazing experience with clinics work.

Shamikh Abbas
08:30 19 Feb 20

kumar gopal
13:39 12 Feb 20

Neelam Garg
08:31 12 Feb 20
Got my cleaning and filling done. I m happy with the treatment and the doctors there are very cooperative. 😊

Subir Bhat
11:51 31 Jan 20

Parvez Ikbal Devdiwala
10:54 22 Jan 20
My visit to Sabka Dentist was an amazing experience.The staff are very polite.The dentist was a young ,respectful and knowledgeable person.She guided me so well about all my queries.She did my fillings and cleaning effortlessly as she was so good at her work.She has given me good advice and a quotation for my future dental caries.I am so happy to have visited this place.Thank you Dr.Seema and staff at Sabka Dentist..Oshiwara.

Bernardine Ali
09:47 21 Jan 20

Md Enamul Singer
13:30 20 Jan 20
Im verry haappy my teeth verry nice clean n verry good services nice doctor n staff im relex

salim manasiya
15:06 17 Jan 20
Excellent service and doctors are also nice

77-Jyoti Nahak
17:48 04 Jan 20
Good staff clean work thanks Dr Molly 😇

Aamir Ghani
16:21 16 Dec 19
Dr. Morvi was very friendly. She started off comforting me which is very important and then explained everything else in detail before starting the procedure.The procedure was fast, painless, hygienic and I ended up with a healthy smile.They have these wonderful year long packages which I am surely going ahead for.Looking forward to a good dental health henceforth!

Dr Rinkle Sangoi Kapoor
11:08 14 Dec 19
The best place to get checked your teeth.Thanks.

Shadab Shadab
08:03 08 Dec 19
Awesome experience at sabka dentist oshiwara.Very friendly and experienced doctors.Was very tensed with my issue but they solved my case so nicely. Thank u Dr. Maurvi.

Narendra Rana
13:24 30 Nov 19
Sabka dentist Oshiwara.. I am getting my braces done.. After registering with them in June I couldn't start the treatment immediately due to some unforseen personal issues at home front . I didn't even inform them but they called me and I canceled my appointment twice . Still they were adjusting cooperative and later in September I started my treatment . Dr's are good . Adjusts timing according to our convenient if there is an emergency.. Overall I am happy with the facility . I would recommend sabka dentist to all..

Very helpful and friendly staff including doctor Shreya and Asawari who handles the desk

Sulbha Ishwarkar
10:51 20 Nov 19
I had an awesome experience. Dr. Shreya Shah was really good and helpful. Excellent job done. The staff was nice and polite willing to answer all your queries.

Rajesh Matai
00:39 14 Nov 19

Mansi Soni
13:51 12 Nov 19

Krishna Murari
15:59 10 Oct 19
Good doctors and staff member.

Asawari Thosar
10:28 06 Oct 19
A great doctor!!! Explaining everything so clear, and made me a great cleaning for just 100 rp!!!!

Both the Doctors r really very nice friendly& listen to patient patiently. Explain the problem & Cause of problem.make u feel comfortable during the treatment. I completely trust them.

Ritu Bhatia
15:11 30 Sep 19
Best experience ever professional and well trained doctors good ambience nice experience

Alyakbar Offical
11:25 18 Sep 19
Good treatment and satisfactory work.. Thank you

Ruma Bhamri
06:42 18 Sep 19

Shiv Sharma
06:39 17 Sep 19
Loved the approach and work ethic of the doctor and staff. Highly recommended.

Varun Pande
12:06 10 Sep 19
It was a wonderful experience. Me nd my daughter got our teeth clean with ease. They gave us every detail before starting and the staff was softspoken nd very warm.Hope to visit soon nd would also recommend others to pay a visit.

khushboo faruqui
17:02 31 Aug 19
Very well operated ...strongly recommended

sachin talekar
13:16 31 Aug 19
Very cooperative and excellent doctor


sanjay kumar
16:44 21 Aug 19
Excellent service n follow up n treatment.

Santosh Padwal
13:39 13 Feb 19
Good staff and good doctor,great job done by Dr prachi ,in the staff yasmin is good wishing all of them good luck ,I happy with the my treatment,thank you sabka dentist.

Ajay Shinde
14:02 24 Jan 19
Great job done . Doctor Prachi was really helpful and I'm happy with the treatmentGood staff and very cooperative .

malvi malhotra
14:49 22 Jan 19
Visit sabka dentist ishwar clinic,s service is very good,i Happy with the may root canal tritment ,very nice people

Sarita Mahajan
11:05 19 Jan 19
Service is very good .i linke this clini .I done my braces treatment here and excellent results is come .i prefer all people to come here and done treatment hear.and staff is veryGood.and Dr is best .thanks you Sabkadentist

Manta Mohan Gaddad
13:18 21 Dec 18
Visited Sabka Dentist Oshiwara Clinic. The hospitality over there is pretty good but full marks to the Dr. Vijaya Singh as I found her treatment extremely seamless and helpful. The best part is the post treatment advices I received. Thanks a lot Guys!!!

Anshul Gupta
18:38 15 Dec 18

Suraj Prajapati
04:22 08 Dec 18