Root Canal Treatment Clinics in Mumbai
The dental problem is where the cavity development affects the pulp area of the tooth, which is very painful. Here, root canal treatment is a better way to restore the infected tooth. In this treatment, the infected pulp is removed and cleaned, and then it is filled with proper dental filling materials. If you reside in Mumbai, Then visit the Sabka dentist branch to get quality root canal treatment with necessary crowns.

What is Root Canal Treatment?
When the pulp of the tooth is inflamed or infected due to caries, trauma, frequent restorations etc, then this tooth will require root canal treatment. It will involve access opening, removal of pulp, cleaning and shaping the canals and its replacement with inert gutta percha material.
Once the root canal treatment is completed, the tooth will need crown restoration.  A dental crown or cap could be made up of either metal, porcelain-fused-to-metal (PFM) or all-ceramic. Each cap or crown is chosen on the basis of what the patient's budget is, whether the crown is to be placed in the front or back, or its quality of it.
The crown will be a permanent layer of protection for the treated tooth, depending on the quality and accordingly, its durability. We, at Sabka Dentist, have all types of crowns, and at standard rates that are affordable to everyone.
Why do you need a Root Canal Treatment?
Deep caries that irreversibly damages pulp tissue
Fracture of tooth involving pulp or more than half of dentin
Dislodged restoration with symptoms like intense night pain, etc
Secondary caries approaching or reaching the pulp
When would you need Root Canal Treatment?
Continuous or Intermittent toothache
Night pain
Does root canal treatment hurt?
Local Anaesthesia is given to the patients to make the Root canal/endodontic treatment procedure painless. But with local anaesthesia, there is no chance of the procedure hurting. However, there will be pain before the treatment, which is why you need to get it treated. But if the pain still lasts post-treatment, then visit your dentist immediately.
What is the cost of Root Canal Treatment?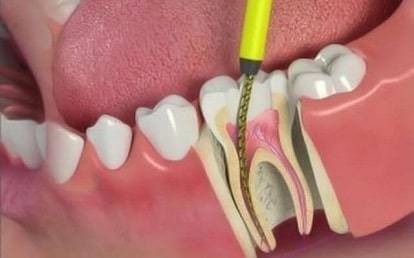 There are numerous factors to consider while identifying root canal costs in Mumbai. The Root canal treatment in Mumbai is largely dependent on which tooth is affected. Treatment for anterior, or front teeth happens to be generally less complicated and less expensive than treatment for a large molar.
The cost of a Root Canal Treatment in Mumbai differs from clinic to clinic. Sabka Dentist, without a doubt, provides quality treatment at affordable prices. Here, in Mumbai, it ranges from a low price of Rs. 4,100/- to Rs. 10000, again depending on the dentist concerned.
Additionally, there are also cap or crown charges, that vary according to the constituents that it is made of. A simple metal crown can cost anything between Rs.1000/- to Rs.5,000 depending on the clinic and the dentist. A PFM crown would cost between Rs.3,000/- to Rs. 7,500/- and a Zirconia Crown costs between Rs.10,000/- to Rs. 20,500/-.
To find the right root canal cost in Mumbai, various factors have to be taken into consideration. Even so, It can be difficult to estimate any price without some fundamental factors. 
Sabka Dentist has got enlisted a few of the common aspects which will help to determine the ideal Root Canal Treatment cost. The root canal treatment involves a specific procedure which determines the cost of your treatment.
These are given below: Choice of your Dental Surgeon (Novice/Specialist) The key aspect of the root canal cost in Mumbai highly depends upon selecting the right dental surgeon for the root canal treatment. If you are approaching a surgeon who has practised dental treatment only for a year, the costs will be less.
However, in case you are going to a root canal specialist in Mumbai who is serving as a dental surgeon with a significant amount of working experience (let's say much more than 10 years), he will cost you more for the root canal treatment. Price often depends on the experience and skill of the surgeon.
X-Rays and Consultation Fees Consultation charges also vary according to the doctor's experience, expertise and the location where his medical clinic is actually situated. The root canal cap cost in Mumbai could be different in comparison to the cities like Mumbai / Delhi. The cost of X-rays can also add up to the total cost of root canal treatment. 
Anaesthesia and other required medications Anaesthesia numbs the area of treatment, as well as the cost associated with it often, will depend on how many times the anaesthesia is actually applied for the treatment. Root Canal location (Front or Back)
The root canal done on the tooth in the front portion of the mouth (front teeth) will cost you much less as it contains one or two roots, whereas it will cost you much more if it's performed on the tooth in the back of the mouth (bicuspid and molar) as it consists of much more roots/canals.
Level of damage This is also a prime aspect which decides the root canal treatment cost. If the damage is less, the price for the root canal treatment would also be less.
Who is the best dentist for Root Canal Treatment?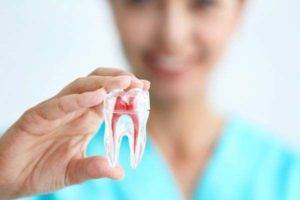 If an effective and confident endodontist is what you are looking for, Sabka Dentist is one of the best options. The highly-trained and compliant dentists will solve your issue in no time, with no need of turning back.
The devoted dentists at Sabka Dentist in Mumbai perform their job diligently, making sure the patients have no complaints. Each and every process is explained to them elaborately, leaving no stone unturned. The dentists at Sabka Dentist, put in all that they have, to better the patient.
How much time does Root Canal Procedure Take?
A highly proficient dentist can finish the entire procedure in one appointment sitting. Usually, it takes two to three sessions or visits, to complete the entire procedure, not wasting much of the patients' time. With Sabka Dentist, you don't need to worry for a second, as we've got you and your oral problems sorted.
Tell me More about Getting Root Canal at Sabka Dentist, Mumbai
Sabka Dentist is amongst the best dental clinics in India which specializes in carrying out various dental treatments, such as root canal treatment. The dental centre was initially founded in October 2010 with only one clinic at Vile Parle.
But now Sabka Dentist has more than 100 clinics across various cities in India – namely Mumbai, Pune, Ahmedabad, Surat, Bangalore, Navi Mumbai, and even Thane. Root canal treatment is amongst the most efficient treatment procedures which can relieve dental aches and also save a decayed tooth.
In this process, the dental surgeons remove the pulp of the tooth carefully and replace and seal it. If the problem is left untreated and if the tooth gets damaged further, then there are possibilities that the tooth won't be able to be saved by root canal treatment.
Sabka Dentist has got a qualified and experienced group of dentists who definitely are invested in providing the best services and spreading smiles across India. This is probably the only cause that one could find Sabka Dentist at the top of the list of dental hospitals that offer root canal treatment.
How is Root Canal Treatment executed at Sabka Dentist?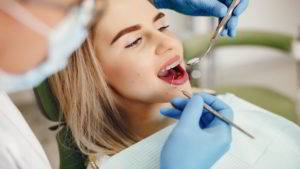 The teeth root canal treatment is performed in three steps, and also most dental surgeons perform this process in three different sessions. However, due to the specialised dentists, staff and superior services available at Sabka Dentist, this RCT treatment procedure can be done in just a single session.
The dentist first administers local anaesthesia to your treatment spot to lower root canal treatment pain as well as make the spot numb. Then a small hole is made on the surface of the tooth to take out the affected nerves and dead pulp. Next, the root canal dentists at Sabka Dentist clean and reshape the decontaminated hollow spot.
This particular hollow empty canal is lastly filled up with a dental filling to seal off the root canal completely, thus finishing the root canal treatment. Immediately after this, the tooth is absolutely dead and has no sensation.
At last, in order to safeguard this particular dead brittle tooth, a crown might be placed on the dead tooth in order to ensure that the patient can make use of the tooth just as before. The root canal treatment price widely can vary individually for each person based on the seriousness of the condition.
However, Sabka Dentist offers some of the best root canal treatment costs in India. And so, the next time you are planning to have an RCT treatment, consider Sabka Dentist as your first choice to solve your dental problems and keep smiling. Sabka dentists provide affordable root canal treatment costs in India.
Frequently Asked Question
Is a tooth dead after this treatment?
After your Root Canal Treatment, the pulp is removed from the tooth. Which makes that tooth becomes non-vital/dead.
What happens when you don't get your carious tooth treated?
If you put off recommended root canal treatment, it will only make things worse. Medications are designed to provide short-term relief. The real danger in putting off care is that a periapical abscess (infection of the tissue surrounding the root) can occur if the tooth has a soft dead center that serves as a breeding ground for bacteria. Symptoms of a periapical abscess include extreme pain, swelling (at the base of the tooth, gums, and cheek), and pus. If you wait until the infection has progressed to this point, dental extraction is the only remaining option available.
How to get rid of tooth pain?
An over-the-counter analgesic, eugenol made from cloves, and a warm salt water mouthwash may help to alleviate oral pain. But, a visit to the dentist is needed to identify and treat the cause of pain.
Which is better – RCT or Extraction?
Root Canal Treatment is better as it saves your natural teeth. Extracting and then replacing a tooth results in more treatments procedures which could also impact the neighboring teeth and the supporting gums.
What are the symptoms of failed RCT?
Sensitivity
Swelling/ Abscess/Gum boil/Sinus Tract
Pain
Thermal sensitivity (to hot or cold stimulus)