Address: 201, Bansari Bhuvan Building, Ground Floor, Sion Main Road, Next to Union Bank of India, Opposite Domino's Pizza, Sion East , Mumbai, Maharashtra – 400022
Monday – Saturday 11 AM – 8 PM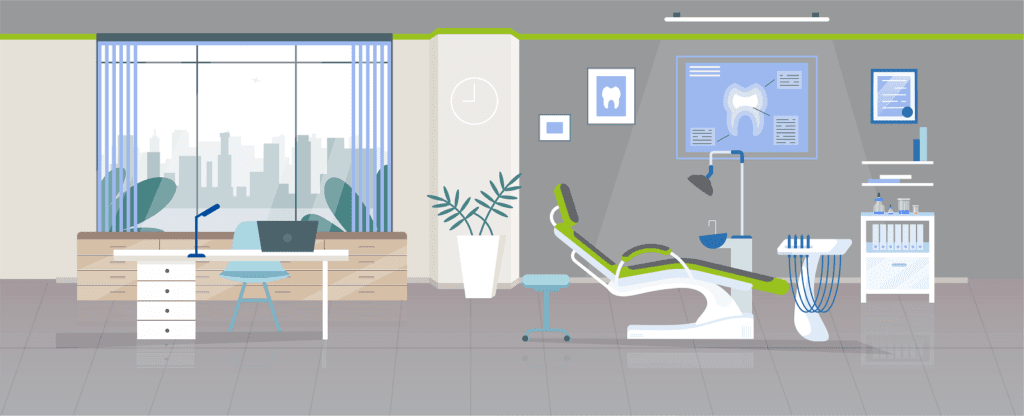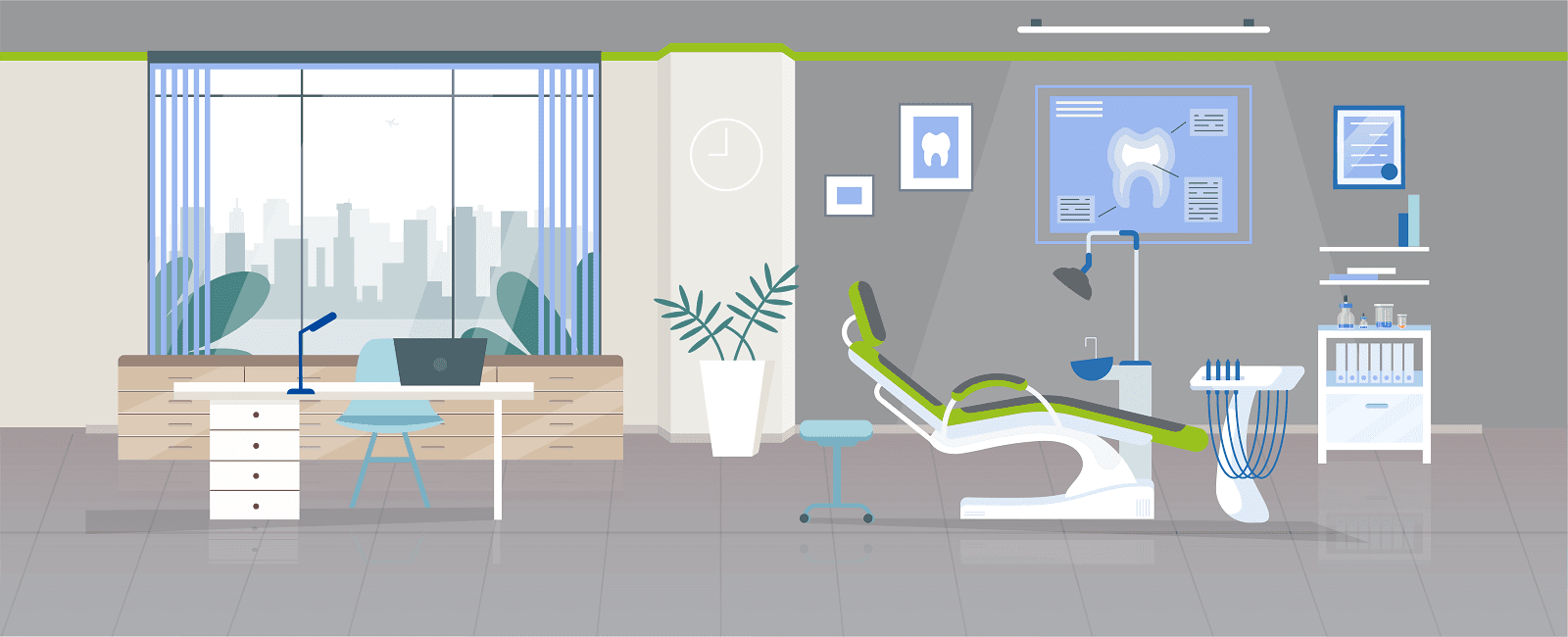 Chitra Patil
13:31 04 Mar 21

Ganesh Sonavane
06:23 04 Mar 21
Best dental service I personally experienced.

Atul Gupta
10:33 03 Mar 21

Shaikh Waseem
09:14 25 Feb 21
I was attended by Dr. Shaikh who was efficient and precise about the services and their charges. The facility is exactly as it appears in images. I liked how the visit was organised and completed in a timely manner. Everything from basic information to the actual service until billing and payment was done seamlessly. Honestly I like people who value time and these guys do.

avani Mhalunge
07:44 17 Feb 21

gaurav gaun
12:01 11 Feb 21
Fast treatments dental and implementation of my Ortho braces all of treatments . nice Services and better response

Alok Gupta
09:42 01 Feb 21

khushboo baranwal
14:02 25 Jan 21
Sabka dentist providing me good facilities and great staff but fees is more than other clinic

Varsha gajakosh
07:47 24 Jan 21
I loved it ❤ very good opportunity to come here and know that facility and features and good environment I enjoyed it

Ujala Jaiswal
10:21 18 Jan 21
It is end to end good experience..

Nisha Kulthia
07:47 16 Jan 21
First of all It is very neat and clean clinic.precautions takens good to understanding the about covid - 19.Dentist doctor checking me very nicely and it guides me about my teeth conditions.so Yaa it's quite very much good experience me to visited to sabka dentist- sion.Thank youSabka dentist

laxmikant ingle
07:42 09 Jan 21
The clinic is very clean. Utmost care is taken. All the norms are followed by the staff in COVID-19 situation. The staff is very humble.

Kanchan Mangaonkar
10:34 04 Jan 21

Aruna Thakur
07:25 17 Dec 20

Anju RAMDULARE LAL
12:22 07 Dec 20
Good & quick service, cashless payment facilities are available, varieties of servicesare available.

Manish Desai
09:45 21 Nov 20
Very Friendly, Quick & Ease treatment by doctor

Aarti Amre
12:38 19 Nov 20
Excellent, all the necessary precautions were take care...supporting staff and the doctor were excellent

Rajgopal Pillai
11:21 19 Nov 20

firoj khan
08:57 05 Nov 20
Good doctor also good treatment and I'm so happy for that

Great experience.......i most like the behaviour of Doctors and staff...they communicate well in advance regarding the appointment...they are very much flexible...Quality Doctor....Affordable....Receptionist ( outstanding)....Overall they care the patient....

Mujib Siddiqui
12:14 31 Oct 20

Ashish Zazot
08:11 28 Oct 20
First' time experience with Sabka Dentist at SionThe staff is well versed with current situation and take appropriate measures during the appointment.1. No footwear allowed in the clinic ...they provide disposal footwear.2. Regular Sanitizing.3. Temperature check, oxygen level check and pulse rate check.4. Filling of Medical information and consent form for patient for maintaining hygienic environment.5. Reference form for any of patient's family members and or for friends for free check up.6. Only prior appointment available... however for any exception wherein patient's having urgent requirement foris allowed if no any appointments there at that time7. Filling of 45After patient enters the treatment room :1. Patient is given envelope and asked to keep their mask in it.2. Patient is then asked to wash hands and wipe it dry.3. Patient is allowed to sitll on treatment chair.3. Patient is given beta dine for gargle.4. Patient is adviced for not to spit during the treatment as precautionary5. After treatment patient is adviced for.Thanks to all for Ur supportDr. Sharin ShakhAavni Ma'amMr. Prasad...

Prashant S Rakte
18:15 16 Oct 20
Very nice treatment our dentist

Tushar Waghmare
12:51 15 Oct 20
good experience..... happy with the treatment

Rahul Jadhav
10:07 08 Oct 20
Very much satisfied with the TreatmentGood support from the Doctor. Staffs were very polite. Overall good Experience and satisfaction.

Regina Mary
06:55 05 Oct 20

Venkatesh Bagraj
11:39 03 Oct 20
Very friendly and good treatment and very clean and hygiene and very good treatment by doctor sharmin and receptionist prasad very polite and good

Vijeta Ranpise
10:44 03 Oct 20
Good Experience..Nice To maintain clinic .

Nisha Ranpise
10:42 03 Oct 20
It was a wonderful visit, the doc there was well equipped with the corona suit n all, and they were very hygenic and the way there were patient with me in clearing my doubts etc was fabulous.

Jonathan Psalmist
05:07 03 Oct 20

LYÑX中SSS GAMING
08:20 30 Sep 20
The experience with sabka dentist was promising. We were sanitised completely. The staff was so pleased with us. I was provided with very good advice from the dentist I would like to visit again.

Jafar Siddiqui
07:04 29 Sep 20
I am happy with check up done. receptionist and staff are helpful... thank youPlease visit sabka Dentist

Prasad Shinde
18:00 26 Sep 20
Nicely treatment am happy staff is very good.

Awesome nicely.....good job done

Vipin Kuril
06:59 26 Sep 20

Madhu Katkam
14:29 24 Sep 20
An awesome and friendly environment in this dental clinic........best bracel treatment by Dr. Shrutika and her team........ One of the best experience in Sabka dentist ❤❤❤

Anisha Pais
10:30 21 Sep 20
Got my root canal done from specialist, and it was very well done. friendly staff and doctor

Prashant Shinde
13:37 18 Sep 20
Awesome experience in 2 visit they have resolved all my teeth problem.

Nice place, hygiene and clean and doctors are very cooperative

Samuel Thinagaran
06:52 09 Sep 20
Over all the entire staff is very helpful and friendly

Sanam Shaikh
09:47 03 Sep 20
Hi Sabka Dentist@SionAfter reviewing lot of great feedback about Cleaning, Precaution,Dentist and Co-staff I would like to treatment at your clinic.I will thank you if you share me for these treatments charges please.Root Canal Treatment-Only Silver/Ceramic filling-Half Yearly Check-up-

Vijay Kumar
20:26 20 Aug 20
I had a good experience at Sabka Dentist.The clinic is well Maintained and the staff is very friendly and helpful.

Leena Salvi
09:37 20 Aug 20
Ok i am so impressed about their service and mainly the doctor was so smiley n kind. She explained me all the process thoroughly.Thank you sabka denstistI will definitely recommend the sabka dentist to go and check out their services.

Shraddha Kamble
07:57 20 Aug 20
Good experience for braces treatment...good service and qualified doctors, very much happy with the treatment.

Akash Shinde
10:51 18 Aug 20
Excellent service for treatment at sabka dentist sion.i have done my rct treatment,dr sharmin is very good at treatment and also receptionist shinde is naughty and helpful ,he had ask me for tea and coffee.Happy with treatment 😊

Shanta Nayak
09:27 16 Aug 20

Raghu Devendra
13:39 12 Aug 20

pramod chogale
07:52 11 Aug 20
Service was good ,very much satisfied with my RCT and cap

rahul jadhav
07:04 11 Aug 20
Good experience in sion clinic

Reshma Chaugule
13:09 10 Aug 20
All staff treating good with pt.

Madhura Bhaogate
12:30 10 Aug 20

Aniket Shelar
13:22 08 Aug 20

Rupesh Patyane
08:03 31 Jul 20

Kurban Ansari
06:53 25 Jul 20
Got an appointment with in half hour notice very cooperative staff and expert doctor got my ceramic cap re fixed free of cost ,👍

વિપુલ વિનોદચંદ્ર શાહ
11:27 24 Jul 20
In such a pandemic time this clinic is maintaining and following the standard procedure or guidelines provided by the government...nice environment to be in...good doctors...one can come and consult here for free...


Darshana Kadam
08:41 22 Jul 20
Excellent doctor.. excellent staff very cooperative this is my first visit and I appreciate their services..

Ashwin sakpal
07:45 14 Jul 20
It's really good clinic. Everything is well setup. Doctors and staff are very caring. Coast of all procedures are less costly but worth it. Thanku sabka dentist.

priti jadhav
12:25 11 Jul 20
Nice to treat with this brand ,, 🙂

Imran Ansari
07:52 11 Jul 20
Experience is good, and the doctor check & slove the queries properly and advice to take proper precautions regrading the dental treatment..

Shaikh Kashif
09:52 17 Mar 20

VICKY ARUN KHARAT
15:15 16 Mar 20

sandeep yadav
08:20 16 Mar 20

Aanantraj Pal
13:10 14 Mar 20
Great experience,staff is very good,must visit

pooja dusa
12:33 12 Mar 20

sanaullah shaikh
15:04 09 Mar 20
nice service by dr.Deepika

Mubeena Kazi
11:13 09 Mar 20

Sandeep Yadav
10:50 09 Mar 20
Super nice treatment. The dentist was continuesly checking that i am comfortable or not. She was experienced . I personally think the clinic was one of the best clinic in town. Had a great experience. And for sure i will keep visiting the clinic in future as well.

Very good service. Cooperative and making feel comfortable staffs and Doctors

Vanchinathan Moopanar
09:47 29 Feb 20
Sab kuch accha hai mast Kiya mera treatment Dr. Dipika all staff good behaviours good service all most sàb accha receptionist nicely

Sumit Kumar
08:06 27 Feb 20

Rakesh Jaiswal
07:04 27 Feb 20

ajay chaugule
08:05 26 Feb 20

lavkush gupta
13:24 24 Feb 20

Reeta Sharma
09:44 24 Feb 20
Excellent service at a throw away price.

Vaibhav Murkute
15:32 22 Feb 20
Very supportive and well manneres having a too much experience everything done by dr. deepika and it's staff. I thoroughly recommended to visit here. Once again thank you.. .

Rakesh Verma
12:26 22 Feb 20
Thank . Diyou Drpika mera cleaning acche kiya or receptionist Nisha appointment Diya acche se 2 3 setting .. nice dentist

The cleaning was good the consultation was too good

Rajput shravan
11:50 20 Feb 20

kevin Baptist
07:54 20 Feb 20
It's a good place for any of your dental problems. The doctors and staff are extremely helpful and polite.

Anna Aroke
20:01 19 Feb 20
Getting braces treatment done here, I have amazing experience. The staff and the doctors are very friendly and extremely polite.Would surely recommend to my friends and family.

Raj_ poddar_9136______17
12:17 18 Feb 20
It was a great experience it was my first time all the staff n doctor where very polite and they are free to help

Avinash Pote
08:44 18 Feb 20
Dr. Shraddha yani mazi treatment khup chan keli me root canel ani cap keli khup mast kel ani staff pn khup chan aahe receptionist khup nicely aahe thank you

Harshad Khade
10:52 17 Feb 20

MOHAMMAD SANAULLAH
10:11 17 Feb 20
excellent experience with sabka dentist .got my cleaning done from dr dipika . very happy with the service

Asif Ahmad
10:50 15 Feb 20
Receptionist Nisha is very good with the appointments, she calls for my appointments and follow up Everytime I come and go. Very polite hospitality and good work. Dr. Shraddha treated me nicely.

hari shankar shukla
13:21 14 Feb 20

Abrar Khan
11:48 14 Feb 20
I feel happy to visit center, dr gave nice advice

shivprakash yadev
11:12 14 Feb 20

ajay kadam
10:36 24 Jan 20
Very good and nice staff..... they speak so nicely with patients and I like the treatment of Dr.Dipika mam. 😂😂😂😂😂

Shrinivas Kumar
11:11 18 Jan 20
It was very nice to visit the clinic today.And Dr. Shraddha checked my son. Very nice I have no words. Dr.Shraddha You are a very good doctor.

gautam khandare
09:28 18 Jan 20

Murgan Asari
10:42 17 Jan 20
Its was good and amazing Doctor was very nice to me and tell tht go check your mouth once ... all was great thx u sabka dentist

Pritish Ahire
10:53 16 Jan 20
I have visited this place, They have good management,service,seating arrangements complete dentel care possible hence.My opinion visit this place for your dentel care.Every payment options are available.

#Aj Hatela#
16:52 13 Jan 20

Jakir Tamboli
07:13 13 Jan 20
Amazing experience at sabka dentist Sion Clinic. Doctors as well as the support staff are really good and well mannered. Excellent approach and patient responsibility taken. Clean and healthy working area.Best treatments taken at affordable rates at Sion clinic.I got crowns placed at Sion clinic which is also covered under warranty.The two doctors Dr. Shraddha and Dr. Dipika are well versed with the treatments and cleared out my confusion and phobia with dental treatments.The Receptionist is polite and helped me with my appointments.I'm definitely happy with my smile and I'm going to be visiting again after every 6 months 🙂

Sujata Bansode
12:59 09 Jan 20
Dr. Dipika eno ne mera treatment acche se kiya ... Staff bhi bohat accha hai mera follow up liya ..muze accha laga thank you so much all staff

Qurban Ansari
10:18 08 Jan 20

Ravi balraj
12:42 07 Jan 20

Rajesh Bhagat
10:26 04 Jan 20


Sanju Gaming Yt
09:50 02 Jan 20
Nice treatmentNice service

ravindra bhoir
08:59 02 Jan 20
Professional services from Doctors.

Amit Patil
15:29 30 Dec 19
Highly professional, prompt in timings, courteous behavior. Really wonderful experience I had with Sabkadentist Sion.

The Dentist are very kind and good, nice dental clinic.

sunder mani
15:34 12 Dec 19
Extremely Happy With Treatment

MAHESH RAMESH
13:55 04 Dec 19

The staff & dr. were very friendly, good service.

Amol Dudhe
13:20 09 Nov 19
Bahut accha hai muze mast laga thank you

Sameer shaikh
13:38 25 Oct 19
Well treatment by dentist.....

shiva creations
12:15 25 Oct 19
Visited for a 1st time Doctors as well as the support of staff are really good and well mannered."

ajay selvakumar
07:43 25 Oct 19
Awesome experience great service, Doctor were geniune .Do visit once for sure

Rahul Lm10
09:07 22 Oct 19

Rekha Chiluka
12:35 16 Oct 19

Sisir Kumar Sahu
08:14 12 Oct 19
Very Good Service ProvideThank You. .

vishal salunke
13:46 11 Oct 19
il uv d way they treated .......i recommend everyone to visit once over here...trust me you will feel awesome

Javed Khan
10:09 11 Oct 19

Ramesh Thakur
08:36 11 Oct 19

Vinayak Devendra
12:15 07 Oct 19

mohd naseem
10:10 07 Oct 19
Great experience.. I would recommend people to go ahead and atleast give a first try and decide to proceed further with their experience... Doctor and staff are co-operative..

meena tumma
08:09 05 Oct 19
सबका डेंटिस्ट मतलब सब लोगों का डेंटिस्ट डॉक्टर

सूर्या विद्रोही
07:50 01 Oct 19
It was healthy and helpful...

AMINUL ISLAM SK
15:17 23 Sep 19

Hemant Mohite
15:07 21 Sep 19

Nilesh Raj
06:53 19 Sep 19
I had visited to SD @sion (18/9/2019)on a recommendation of my friend... With few inhibitions.. And I'm glad to say that all my queries were patiently heard and answered by Dr. Shraddha. Being very sensitive to dental instruments, I was skeptical to go ahead with cleaning process, but Dr shraddha, very gently convinced & did her job well and with a smile. Others at the clinic, too were very co-operative. I would recommend people to go ahead and at least give a first try and decide to proceed further with their experience. One request to Sabka Dentist is, to have a little makeover for the clinic. Thank you!

bhavna mehta
06:33 19 Sep 19

MAHESHKUMAR SARODE
13:05 17 Sep 19

YOGESH NAIK
08:35 14 Sep 19

RAVI YADAV
09:52 13 Sep 19
Sabka dentist me aa kar accha laga Dr. And staff bohat acche hai

Rani Ghadshi
07:50 13 Sep 19
Muze accha laga sabka dentist me aake cleaning meri acchi ki good

Arman Chavariya
07:21 13 Sep 19
Best dentist experience... Nice

Nisha sane
14:32 11 Sep 19

Aswathy N Madhu
14:24 11 Sep 19
I like their my treatment done. Would recommend them

Adhira Mangaonkar
13:49 11 Sep 19
Bahut acha he sab ka dentis

Mazher Shaikh
11:46 11 Sep 19
sabka dentist khup mst aani kalji purvk kam krtat mi sion hite asnarya branch madhe gelo hoto staf khup mst aahe visit krun mst vatl thanks

Swapnil Darekar
10:46 11 Sep 19

Pradeep Patel
10:42 10 Sep 19

Suresh Kumar
10:05 10 Sep 19

Shabbir Shaikh
12:07 09 Sep 19

Raj mehetre
12:29 30 Aug 19
Best place for treatment, I had done my root canal and lava crown at sion sabka dentist. Dr shrutika and all the staff was very helpful. I strongly recommend to visit sion sabka dentist for any dental problem .

nisha sane
11:17 17 Mar 18
Painless treatment. Thank you!🙌Very well treated by Dr. Shrutika and her co associates. Got my root canal treatment done at Sion clinic with a tooth coloured crowns. I would definitely go there for a follow up again and would recommend my family members and Friends too.

Omkar Sakpal
11:13 17 Mar 18

SHILPKAR SARVADE
06:46 06 Mar 18
Thanks for proper guidance for my teeth . I Will vist again

Santosh Sakpal
07:33 24 Feb 18
Perfect Treatment for my perfect teeth from Dr.Shrutika and Dr.OmkarThank you..Sabka Dentist.

Kumar Bansode
10:46 22 Feb 18
great experince .... got braces done from here....

vaishnavi shanbhag
08:51 22 Feb 18
It was too good experience here.... Too cooperative staff... Thanks to Dr. Shrutika Jaiswal for your concern.. Will recommend to my relatives about Sabka dentist due to their services

Akshat Surana
14:50 21 Feb 18
I have been a patient with Sabka Dentist Sionsince 2-3 years.And I got Amazing Experiencewith them.I give them 5 stars because I can'trate any higher.I got my Cleaning and Filling treatment at sion clinic at affordable rates and best hygiene and I got wonderful result and goodsuggestion from doctors.The Doctors,Dr.Shrutika and Dr.Omkar are excellent with their work and the staff teamis just as stellar.So,I definitely visiting again and get a painless treatment.Thank you.

Aniket Bansode
11:40 21 Feb 18
Dr. Shrutika Jaiswal. Best service . Thank you!

Srishti Vishwakarma
11:28 21 Feb 18
Thank you to Dr. Shrutika jaiswal... experience was truly second to none and incredibly helpful, thorough and information. Found my dentist for life. 🙂

Aakash Shetty
11:27 21 Feb 18
It was great experience at Sabka dentist ,Sion.... Staff and Doctors were too good and cooperative.... Thanks to Dr.Shrutika Jaiswal... And would recommend everyone if u r searching for dental clinic... So, Sabka Dentist,Sion must be your priority...

Amish Jaiswal
11:05 21 Feb 18
It was too good experience at Sabka Dentist,Sion ... The staff is too cooperative.... Have recommended to my family members to enjoy and experience their good services...

Shradha jaiswal
10:58 21 Feb 18
Painless treatment..thank u

MOHAN MAHADE
10:35 21 Feb 18
Amaizing experience,painless treatment.

shrutika jaiswal
10:33 21 Feb 18
Definitely value for money compared to all other places. I have undergone orthodontic treatment and an implant and it's been perfect...You should just be sure about the options you want as they will try and sell you the most expensive treatment possible... however they definitely give a better price as compared to market rates...Been dealing with them for over 2 years and the service is really good....Knocked off 1 star for the persistent pitch which makes the doctor look like a sales person... (not based on 1 doc... this is applicable for over 4 doctors over 2 years which clearly shows it's a company policy)Would definitely recommend this place...

LightKraft Studio
16:22 28 Oct 17
Good place . Currently having my braces treatment here

Rohan Thorat
06:09 06 Jul 16
I am writing this on behalf of my father. He had a very good experience when he visited mydentist at Sion. He took an appointment along with his friend and visited the place for a normal check-up. He was told he had perfect teeth for this age. He only required a basic cleaning and polishing for his yellow stains. He got that done immediately and now he even feels young with the compliment and polished teeth. And now my father has taken appointment for the entire family. He is quite impressed with MYDENTIST AND THE TEAM.

santosh babar
05:44 02 May 14
I wish to put on record my appreciation for the way My Dentist at Sion has provided treatment for me over the past eight months. I had two implants and one RPD procedure. Both were handled professionally and with great care. What impressed me too was the fact that the whole procedure and the expected results were explained to me with great patience, putting me at ease.

Rupali Gupta
10:04 17 Apr 14