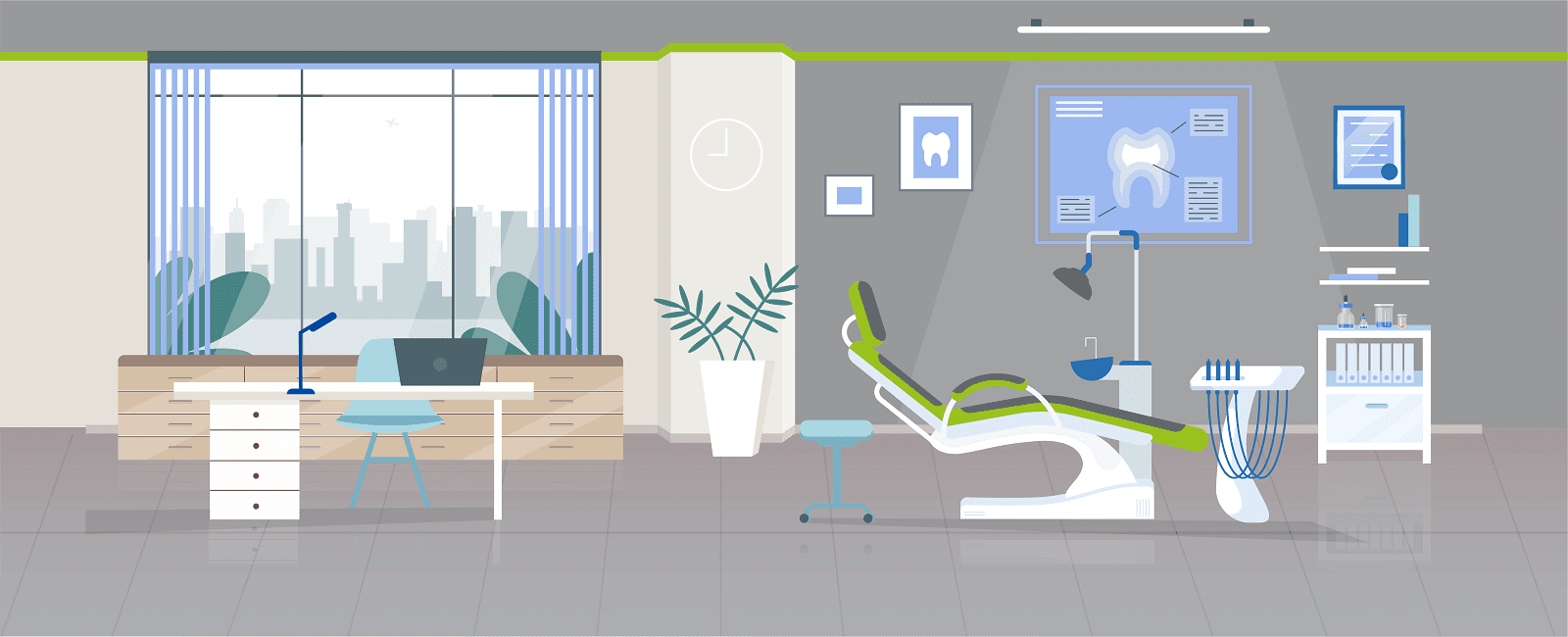 About Sabka Dentist in Mumbra, Thane
What makes a Mumbra dental clinic stand out and become a leading dental health care centre, you may think? Free checkups, consultations and dental X-rays, affordable treatments, EMI policies, high end facilities, growing technology, fine dental health care experts and a pleasant environment – is the answer. Or this is the way Sabka Dentist is looked at by its wonderful patients. Yes, believe it or not, all of this, altogether, is offered at Sabka Dentist in Thane.
The sophisticated and clean Mumbra dental clinic of Sabka Dentist is one you should visit. Even if you feel nothing is wrong with your oral health, just visit Sabka Dentist for a general dental checkup, you never know which bacteria might be eating up your gums and causing an infection. Or, on the flipside, you might just realise how good your oral health is. Either way, Sabka Dentist will guide you well in every aspect of your oral health.
The dental health care experts are excellent at what they do. Sabka Dentist has been revolutionary in the dental field because of its method and ways employed by the dentist. The learned and experienced dentists at Sabka Dentist use their extensive knowledge to perform the tedious and long procedures or even basic procedures.
Irrespective of the duration and complexity of a dental procedure, the dentists at Sabka Dentist put to use their knowledge very efficiently, and the result is seen in the enhanced and refined dental health of the patients.
Treatments offered at Sabka Dentist in Mumbra, Thane
Temporomandibular Joint Disorders:Also known as TMJ disorder, this is the bone of the jaw that leads to a connection in the skull. The source of the disorder is usually cited to misaligned teeth, a severe injury to the teeth, stress, chewing of the gum etc. These symptoms drive stress and pain to the neck area, ear, shoulders and the jaw. Migraines are also caused due to TMJ Disorders. This disorder is also resolved at Sabka Dentist by fixing the various symptoms of it.
Dental Veneers:Dental veneers are thin shells that are made up of porcelain and composite material. They improve the overall look of your teeth, help whiten teeth, cover worn out and misshapen teeth, as well as improper and uneven gaps between teeth.
Dental implant:

Missing teeth are replaced with the help of dental implants. This is a different procedure as compared to dental crowns, bridges, veneers and dentures. In this, the implant is literally screwed into the jawbone for a more firm and permanent fit. They also bear the weight of dental crowns, bridges and dentures. Implantologists at Sabka Dentist in Mumbra are well trained in the fusing of dental implants into the jawbone.
Root Canal Treatment:An infected pulp leads to infected roots, which furthermore causes toothache, and sometimes even leading to loss of tooth. This is removed through the procedure of root canal, which cleans the infection and then blocks the hole through which the bacteria can enter, with a biocompatible filling. A dental crown is then capped over the filling to appear like a real tooth.
Dental Crowns:Dental crowns, also known as dental caps are added over fillings, during endodontic treatment, or even to simply replace a missing tooth, or a cracked tooth, or a dental implant. This cap gives the look and feel of a real tooth, because of it being designed that way. Zirconium is the priciest dental crown, followed by all-ceramic, porcelain-fused-to-metal and finally all-metal.
Orthodontic Treatment:

Orthodontics help change the way you look by setting teeth in a straight line. Extra teeth only create chaos in the mouth and look abysmal. To correct the misaligned and improper positioning of teeth, as well as to limit the number of teeth, is the work of an orthodontist. Precision is key in this process, as the braces have to be set neatly and carefully.
Cosmetic Dentistry:Cosmetic Dentistry deals with the modification of your teeth, and consists of a series of processes. Some of these processes are teeth whitening, dental veneers and laser dentistry. All of these are trendy and most asked for procedures. Teeth whitening gets back the original white color of your teeth. Dental veneers help improve the jaw function and fill in the spaced out gaps in the mouth. Laser dentistry reduces pain involved in the procedures, without local anesthesia. Modern machinery is used to carry out laser dental procedures.
Teeth Cleaning:Every now and then, the consumption of junk food, or hard food can lead to food pieces getting stuck in your teeth. If left there for long, these pieces can start spreading a bad odor that is not very appealing. Hence, to avoid such scenarios, a teeth cleaning at Sabka Dentist in Mumbra is advisable to every individually, bi-annually at least.
General checkup and consultation:Sabka Dentist works for the well being of the clients and hence has introduced free dental checkup and consultation. A very well-detailed consultation is given to the patient after the dentist examines the patient's oral health carefully. A dental X-ray, if and when necessary, is also given to the patient.
How to find a dentist in Mumbra, Thane?
Not finding the right dentist can lead to a state of stress. To simplify this challenging process, a few guidelines are to be followed while you look for a dentist. These are as follows:
Is the location of the dental clinic convenient to make frequent visits?
Do the working hours of the clinic match with your timings ?
Check if the environment of clinic is the orderly and neat.
What are the steps during an emergency?
Benefits for financial constraint individuals
Is everything mentioned before the treatment?
Qualifications and years of experience of the dental health care expert.
Is the dental staff approachable?
Sabka Dentist, has over the years, build a reputation and goodwill so strong, that every individual feels like this is the best place that will look out for their oral health. The primary focus has always been the patient, and their needs for Sabka Dentist. Winning their hearts and spreading smile is what gives us joy.
How Sabka dentist helps?
Being one of the finest institutions for dental health, Sabka Dentist has spread it's magic over 100 cities of Thane, Mumbai, Navi Mumbai, Pune, Bangalore, Surat and Ahmedabad. The services extended by Sabka Dentist are overlooked by the most educated and well read dental health experts including the best endodontists, implantologists, dental surgeons, orthodontists, pedodontist and many more dental health experts.
The ethics of Sabka Dentist have helped us deliver the best quality dental treatments, by being customer-centric. Dental procedures par excellence, modernised machinery, efficient dental team, Sabka Dentist touches the heart of every patient that it treats.
The name of Sabka Dentist itself speaks lengths to what it aims to deliver. Sabka Dentist works towards being a customer-friendly dentist that treats all it's patients as one. Every patient that walks through our door, is content as it is seeing the clinic, and feels all the more happy seeing the quality of services and friendliness of the staff. Visit Sabka Dentist for a happier and wider smile.
Tell me more about Sabka Dentist, Mumbra
If you are particular about your dental health care , you need to choose the best when in pertains to dentistry checkups and treatments. Sabka Dentist is consistently ranked as one of the best dental clinics in Mumbra, Thane.
At Sabka Dentist, people not just receive top notch treatment for their tooth complications, but will also get to enjoy among the best in-clinic patient experiences across India.
No matter the background or career of an individual, we ensure that all of our patients feel at ease and experience absolutely no problems when approaching or conveying their oral health issues across to our dental specialists.
We are amongst the top dental clinic chains in Mumbra, Thane, and have a legacy that is unparalleled by any other dental clinic in Mumbra, Thane, India. Our dentists are undoubtedly some of the best dentists in Mumbra, Thane.
Sabka Dentist often makes it to the list of best dental hospitals in Mumbra, Thane, owing to our wonderful team of dental experts and doctors, and state of the art facilities within our dental clinics. Sabka Dentist was started way back in October 2010, with a single facility in Vile Parle.
Today, we have grown to around more than a 100 clinics in Mumbai, Pune, Ahmedabad, Surat, Bangalore, Navi Mumbai, Thane. Our team at Sabka Dentist works to encourage better oral health and help men,women and children to truly feel and look good, and proudly carry their smiles.
No wonder, due to our team's perseverance and vision to help spread smiles across the world, we have frequently managed to get on the list of top dental hospitals in Mumbra, Thane.
So, next time you plan to visit a 'teeth hospital in Mumbra', Thane, we should be at the top of your list of dental hospitals in Mumbra, Thane. Consider us your own 'Apna Dentist'; our dentists are undoubtedly some of the best dentists in Mumbra, Thane, and we can help you with your oral problems so that you can continue to spread joy and happiness across with your delightful smile.