Dental Clinic in Vartak Nagar Thane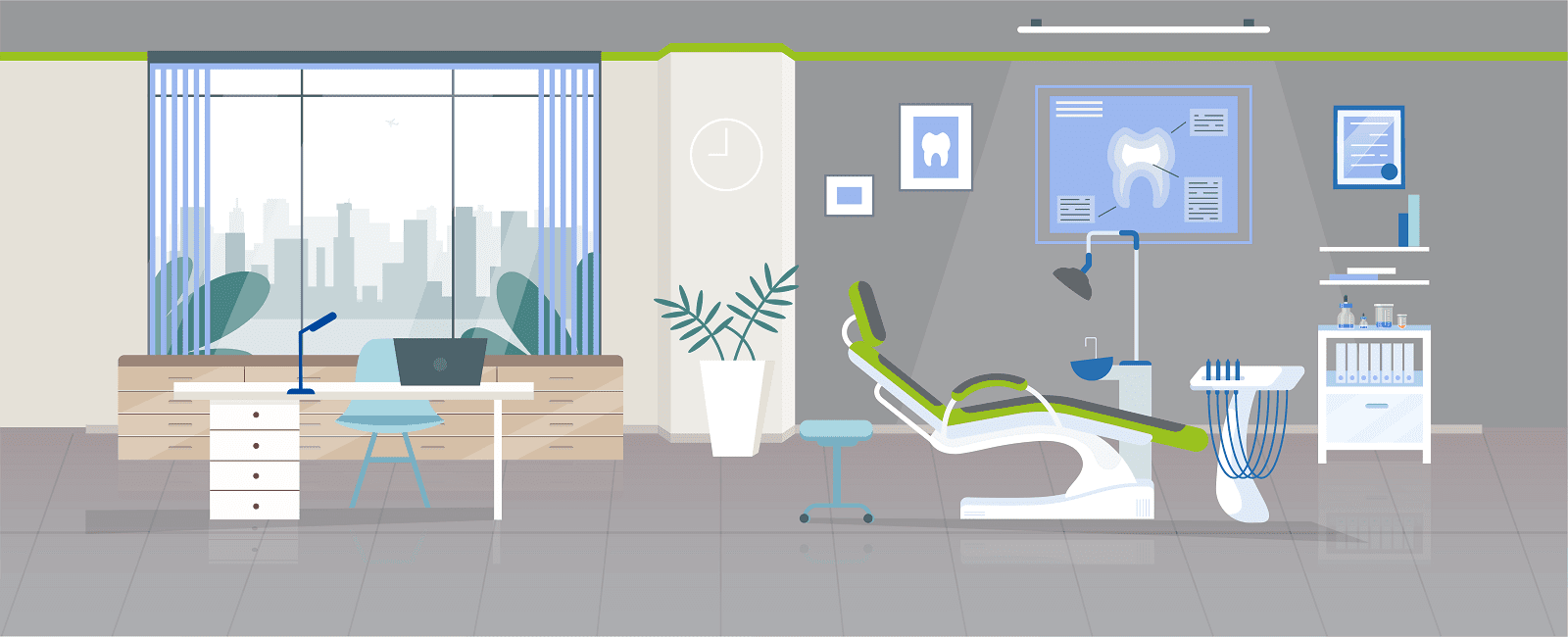 Sabka Dentist in Vartak Nagar Thane
Sabka Dentist in Vartak Nagar Thane is the most advanced specialty in Dental care with an innovative approach. Our clinic is equipped with high-tech technology to meet your dental needs, by offering the best dental treatment procedures and latest technologies at an economical rate.
Sabka Dentist in Vartak Nagar thane is the finest team of dental specialties, representing General Dentistry, Oral Surgery, Implants, Cosmetic dentistry, Pedodontics and Orthodontics.
Sabka Dentist in Vartak Nagar, where we provide a full range of multi-specialty dental care and expertise for patients through extensive treatment procedures. We satisfactorily provide services to each of our patients from routine Dental care, Child Dental Care, Orthodontic Treatment, Smile Makeovers, Dental Implants, and Root Canals.
Our ideology is to create a welcoming and relaxing environment for our patients and provide them the suitable treatments, where your family and friends can look forward to visit us.
We believe in transparency policy and hence, we have listed all the treatments prices online, for more details please visit here.
Treatments & Facilities we offer at Sabka Dentist in Vartak Nagar Thane
Ultrasonic Scaling:Ultrasonic cleaning requires less time than other scaling methods. This advanced dental system is highly effective for cleaning plaque underneath the gum line, which can both prevent and treat gum disease. This also reduces the appearance of tooth stains.
Radiovisiography X-ray:By using Digital radiography, the dentist can reduce up to 80% of the exposure that the patient is subjected to while using conventional X-ray films. The dentist must ensure patient safety. This is also very time efficient and immediately enhances the diagnosis ability. Digital images can also be saved for future consultation.
Extractions:

Tooth extraction is the procedure involving removal of tooth from its socket in the bone. Reasons for extraction include loose teeth, extensive decay such that the tooth cannot be saved, orthodontic reasons, over retained baby tooth, impacted wisdom tooth, etc.
Cosmetic Filling:The most obvious advantage of cosmetic fillings is that they are nearly invisible in your mouth. They won't stand out as dark spots in that beautiful smile you've been working hard to get. Cosmetic fillings binds very tightly to your existing teeth and work exceptionally well for small cavities.
Root Canal Treatments:RCT is virtually painless procedure and leaves you with minimum discomfort during recovery and most importantly it helps you to save your tooth. Our Dentist in Vartak Nagar thane suggests for RCT if there are chances to save your tooth and restore your smile.
Crowns and bridges:

Crowns and bridges are fixed prosthesis that are cemented onto existing teeth and implants. Crowns are used to literally "cap" a single tooth or implant. It may be indicated in case of a large filling with less remaining tooth structure, restore a fractured tooth, protect a weak tooth from fracturing as in case of root canal treatment, cover a discolored or poorly shaped tooth, etc. However, if you have one or more than one missing teeth, bridges are used. Bridges have a prosthetic component called pontic which covers the space where the teeth are missing and are cemented to natural teeth or implants surrounding the space for support.
Complete Denture Treatments: Dentures support facial muscles and structures, and decrease oral bone loss. Dentures have also shown to improve self-esteem in patients. Dentures are a very cost-effective treatment option, especially when more natural teeth are present.
Removable Partial Denture: This is a less invasive procedure and typically has a lower cost compared to replacing teeth altogether. They can be used to replace a few missing teeth, which helps to restore your comfort when eating, chewing and even when speaking.
Orthodontic treatment: Orthodontic treatments helps to correct crowded teeth and jaw. This involves many benefits such as;

Enhances ability to Chew food
Alleviation of speech impairment.
Easier to brush, clean and floss teeth.
Reduced cavities and periodontal disease.
Reduced grinding and chipping of teeth.
Reduced risk of injury from protruding teeth.

Dental Implants:A dental implantation is a surgical fixture that is placed into the jawbone and allowed to fuse with the bone for a few months. Dental implant acts as a replacement for the root of a missing tooth. Up Till now, the success rate for dental implants is close to 98%.
Laminates and Veneers:Dental veneers are a potential solution to achieve the look you desire. They are a popular choice for those with a misshapen teeth or a ga between teeth. They can also help the discolored teeth which cannot be restored by cleaning or bleaching.
How to find a Dentist in Vartak Nagar Thane?
Finding the right dentist involves many factors that contribute to the success of your choice. Some people find their dentist for life, but what about you? Instead of going for the wrong dentist, do you like to research before you choose? Taking a few minutes to go over the basic things that are important and will save your money and time in the long run.
Here are 5 tips to choose your dentist in Vartak Nagar Thane:
Convenient timing (As per your availability)
Convenient location from home/office
Good understanding of your dental needs
A good hygienic place
Affordable fees
The above tips may help you to find a suitable dentist. You should be sure that you are visiting the right dentist that you would like to visit at least for more than a year.
How can Sabka Dentist Help?
Sabka Dentist believes in improving the overall Oral health of society. With this aspect, we provide Free Check-Up and consultation and a low-cost preventive oral care like cleaning and scaling. Our vision is to provide good oral health and create beautiful smiles. In the process of achieving this, we provide the best preventive, restorative, and conventional dentistry to all.
We have 100+ clinics in Mumbai, Pune, Ahmedabad, Bangalore and Surat with a record of treating 1 million patients in India up till now. We have a team of 550+ dentist who progressively work on every individual patient.The team of Dentist in Vartak Nagar Thane keeps a regular follow up with patients to ensure that they come for preventive checkups every 6 months. Our customer-centric focus has earned us recognition as one of the best dental clinics in Vartak Nagar Thane.
Our commitment to these goals provides an unparalleled service with the great quality standards of dental hygiene, in a comfortable and relaxing environment. Here you will find a welcoming aura with warm, friendly staff and total transparency in treatment and consultation.
Our pricing is specifically standardized and shown clearly online for all our centers. We provide thorough information and knowledge on dental problems, to ensure that you can make informed decisions on treatments. We follow our standard dental clinical protocols to achieve consistent and predictable outcomes.
Tell me more about Sabka Dentist, Vartak Nagar
In case you are particular about your dental health care, you ought to pick the best when it involves dental checkups and treatments. Sabka Dentist is consistently rated as among the best dental clinics in Vartak Nagar, Thane.
At Sabka Dentist, people not just obtain world-class treatment for their dental troubles, but additionally get to enjoy one of the greatest in-clinic patient experience across India.
Irrespective of the background or profession of an individual, we make sure that all of our patients feel at ease and experience absolutely no challenges when approaching or getting their issues across to our dental surgeons. We are amongst the top dental clinic chains in Vartak Nagar, Thane, and have a legacy that is unrivaled by any other dental clinic in Vartak Nagar, Thane, India. Our dentists are some of the best dentists in Vartak Nagar, Thane.
Sabka Dentist often makes it to the list of best dental hospitals in Vartak Nagar, Thane, owing to our wonderful team of dental specialists and surgeons, and advanced facilities within our dental clinics. Sabka Dentist was founded way back in October 2010, with a single facility in Vile Parle. Now, we have grown to around more than 100 clinics in Mumbai, Pune, Ahmedabad, Surat, Bangalore, Navi Mumbai, Thane.
Our team works to encourage better dental health and help people today to feel and look good and proudly carry their smiles. No wonder, as a result of our team's commitment and vision to help spread smiles across the world, we have consistently managed to make it to the list of top dental hospitals in Vartak Nagar, Thane.
So, the next time you want to visit a 'teeth hospital in Vartak Nagar', Thane, we should be at the top of your list of dental hospitals in Vartak Nagar, Thane. Consider us your own 'Apna Dentist'; our dentists are some of the best dentists in Vartak Nagar, Thane, and we can help you with your tooth troubles so that you can continue to spread joy and happiness across with your enchanting smile.