As a grown-up, you are not resistant to dental issues. Notwithstanding keeping up a decent home consideration schedule, the best thing you can do is to plan customary dental exams and expert cleanings. You likewise have an assortment of cosmetic dentistry choices accessible, including orthodontics (supports), brightening (both in-office and at-home) and holding (implants).

What is considered Cosmetic Dentistry?
Cosmetic dentistry is the theory of giving a beautiful smile to the patients. This form of theory is performed exquisitely by the dentist under a treatment called cosmetic dentistry. At Sabka dentist, we have created Cosmetic dentistry for giving beautiful smile to the patients by dental practice carried on by the doctor.
And this form of practice is performed under one roof. Through the use of cosmetic dentistry, the appearance of teeth, gums and bite are improved.
Cosmetic dentistry can help you to achieve a better smile. In cosmetic dentistry, multiple types of treatment are carried out to improve your smile. Various types of treatment done in cosmetic dentistry include Bonding, Porcelain Veneers, Tooth-colored Fillings & Inlay, and All-Ceramic Crowns.
Here, are the services under Cosmetic Dentistry provided by Sabka Dentist
One or more types of methods are used for the proper smile improvement. Sabka dentist offers the best dental cosmetic surgeon in India that can give you better cosmetic treatment for improvement in the smile. You can even find lower tooth bonding costs in India. At, Sabka dentist with good quality.
What does cosmetic dental surgery include?
Porcelain Veneers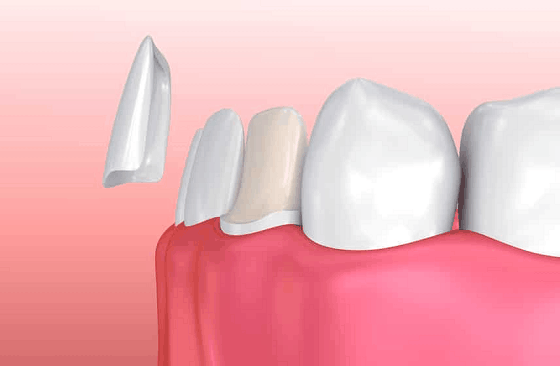 Veneers are ultra-thin, custom-made porcelain laminates that are bonded directly to the teeth. They can close gaps, enhance the shape, or change the color of teeth that do not respond well to whitening procedures.
Two different types of Veneers: composite and dental porcelain. Veneers are considered as strong and durable. Dental Veneers last from ten to fifteen years.
Bonding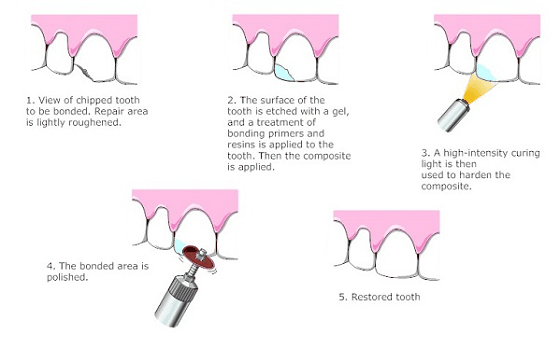 Tooth bonding is the easiest and less expensive treatment in cosmetic dentistry. Bonding can work wonders for your smile. It uses composite that match the shade, translucency and the texture of your teeth. Bonding helps to fill the gaps between teeth that can be closed. It also eliminates spots and discolorations.
Composite bonding is excellent cosmetic dentistry for small defects, chips, or gaps between teeth. Bonding for teeth involves the use of composite resin tooth-coloured filling material. This material can be used on the front teeth or back teeth. Visit Sabka Dentist to experience the Cosmetic Dentistry.
Tooth-coloured fillings and inlays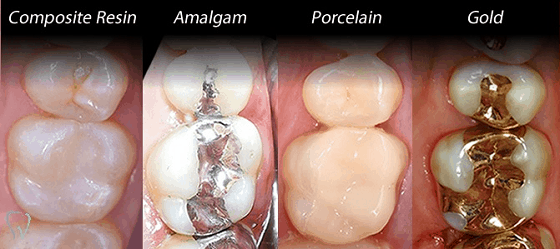 Cosmetic dentistry also involves, tooth-coloured fillings and inlays which are durable and last longing. They are made of tooth-coloured composite resin or porcelain.
All-Ceramic Crowns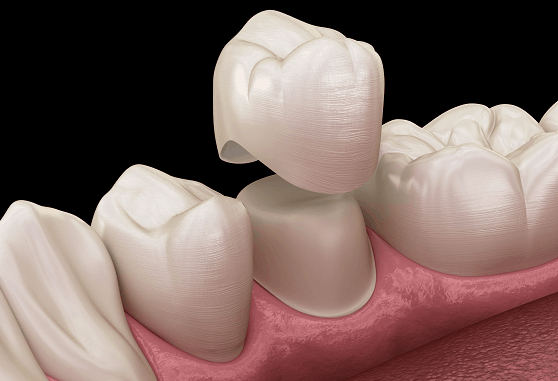 Ceramic crowns blend with tooth color, have no metal and thus closely resemble a natural tooth. They are made of porcelain based material. These crowns are highly resistant to wear and are highly durable.
These all – ceramic crowns are also made with the latest CAD-CAM technology, which is the reason for uniform shade and translucency. Thus, they are the crown of choice in cosmetic dentistry.
Here are a few things that are done during cosmetic dentistry:
Proper tooth reshaping for getting better effect.
In case of recession, proper coverage of the gums.
Treatment for gummy smiles.
Teeth whitening and bleaching.
Gum Depigmentation.
 Proper teeth alignment.
Apart from these, there might be a requirement of doing a few things in cosmetic dentistry. It can help to improve the overall dental structure. Come to Sabka Dentist, where you can find the best dental cosmetic surgeon. Here you can get quality cosmetic dentistry treatment with lesser tooth bonding costs in India that can improve your smile nicely.
Visit Sabka Dentist to experience the cosmetic benefits of Cosmetic Dentistry!
Dr. Reena Waghela Dental Director of Sabka dentist says "One can use various options of cosmetic dentistry to regain their confidence and carefree smile."
Dr. Preethi Nagarajan Dental Director of Sabka dentist says "Smile makeover with veneers and laminates is the best treatment to correct the imperfections of your teeth like discoloring, gaps between teeth, broken teeth et."
Dr. Zita Antao Dental Director of Sabka dentist says "Teeth Whitening helps you to get yourself pearly white and stain-free teeth which helps in making you smile confidently."
Frequently Asked Questions
What is Cosmetic Dentistry?
Cosmetic Dentistry focuses on improving the appearance/ aesthetics in terms of color, position, shape, size, and alignment of teeth. It can enhance the overall smile appearance.
What can Cosmetic Dentistry fix?
The buildup of teeth to accentuate the cosmetic effect – Bonding, Porcelain Veneers (Laminates)
Tooth Reshaping – Enameloplasty/ Odontoplasty/ Contouring/ Recontouring/ Slenderizing/ Stripping
Coverage of gums in case of recession – Gum Grafts
Excision in case of gummy smiles – Gingivectomy
Teeth Whitening/ Bleaching
Gum Depigmentation
Alignment of Teeth or Bite Reclamation by Orthodontic treatment
What is Full Mouth Reconstruction (FMR)?
As the name implies, Full Mouth Reconstruction involves the replacement of all teeth in the patient's mouth with treatment options like Dental Implants, Dentures, etc.
Is gum lift permanent?
Gum lift/ Gingivectomy increases the clinical crown length in case of gummy smiles and gingival enlargement by removal of part of the gum tissue by excision. It is a permanent procedure, unlike Gingivoplasty. Gingivoplasty involves reshaping/ recontouring the gum tissue, which may result in relapse/regrowth of the gingiva.