You have seen EMI in e-commerce sites while shopping, purchasing a gadget, or appliances. But, have you heard getting EMI option on dental treatments? No, right? Sabka Dentist is the leading and the uppermost dental clinic, and the only clinic that provides the Every Month Installment on the dental treatment that is higher in rates at Zero percent interest.
It makes it easy for the patients to get access to dental treatment that cannot be paid in one short as another medical policy is not applicable to the dental treatment. Hence, now you don't have to hesitate to pay a high sum amount in one short as Sabka Dentist offers EMI to the customers.
What is EMI (Equated Monthly Payment)?
It is a method or a way of paying a higher amount in the form of partial payment. Equated Monthly Installment is a fixed amount that has to be paid every month. It is a continuous process of paying the amount until the total amount is not paid completely. It is characterized as the phase of taking a loan for a specific period of time and paying it every month.
The main advantages of EMI is, it gives the power to get the dental treatment beyond the monthly budget by allowing the payment to be paid in installments without any interest rate charged. It does not involve any middlemen or its contact for the payment. In fact, it will keep your savings up to the mark, and the minimum amount will be deducted on a monthly basis.
Benefits of getting EMI
Easy EMI provided by the bajaj finance has boosted the connections between the dentists and patients that have immensely grown the dental treatments in India. Benefits of EMI is a much-needed services that has ease the patients in getting dental treatments by paying partially.
The dental treatment payment cost at Sabka dentist is made easy with EMI option at zero percent interest that is contracted with Bajaj Finserv or Capital Float or Snapmint EMI Network.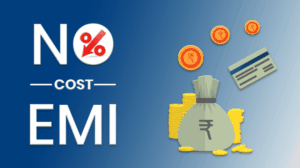 The aim of Sabka Dentist in giving easy EMI to the patients is because they can get easy access to dental treatment is the simple, convenient, and flexible payment method. It is an advantage for all the patients of getting an oral dental treatment plan without worrying about the payment method.
It is an easy method used by the Sabka Dentist to avail the right dental treatment with easy installment options.
Sabka Dentist provides you not only with the easy EMI but also provides you with the premium plans of paying the amount that varies from 3, 6, 9, 12 months of installment.
Now, it is your choice of selecting the premium plan according to the budget that you have planned. EMI option at Sabka Dentist is facilitated with any and all the banks in India for the uttermost convenience of the patients
At Sabka dentist we believe in dental care for all hence we have introduced No cost EMIs for our patients with
Easy Instant Approvals
Minimum Documentation