Dental Clinic in Science City
Address: 102/First Floor, Sundram Arcade Opp Shukan Mall, Science City Rd, Sola, Ahmedabad, Gujarat 380060.
Monday – Saturday 11 AM – 8 PM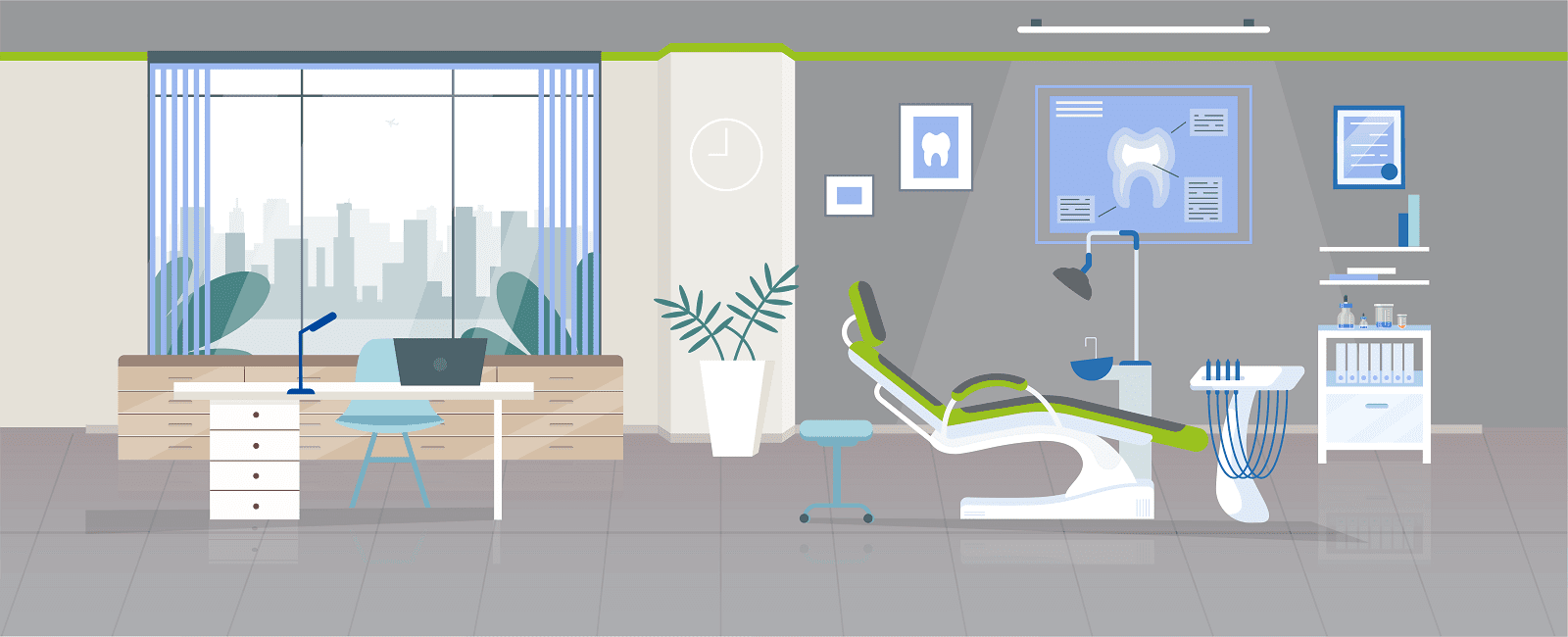 About Sabka Dentist Dental Clinic in Science City, Ahmedabad
Offers a relaxed and unique dental care experience, coupled with the highest standards of dental treatments. Dentistry absolutely need not to be anything less than a pampered pleasant experience. Dental treatments in Science City, Ahmedabad at Sabka Dentist dental clinic confines in a calm surrounding and, will amaze you with how painless and fast most of the modern dentistry is! At Sabka Dentist, our aim is to provide good oral health and create beautiful smiles. In the process of achieving this, we provide an excellent implant, preventive, restorative, and conventional dentistry. Our commitment to these goals provides you with unparalleled service with the highest standards of dental hygiene in a comfortable and pampering environment. We know you will be delighted, not only with the treatment but with the way you are treated. Here you will find a welcoming ambiance with warm, friendly staff and total transparency.
Our Services
All dental treatments from dental crowns to major smile makeovers; a wide range of dentistry procedures and full mouth dental implants; everything is available under one roof!
The well trained and specialized dental team constantly staying updated through continuing dental education.
State of the art treatment techniques and instrumentation.
Value for money treatment options and costs.
Zero waiting policy.
Priority treatment completion at no extra cost for time-bound patients.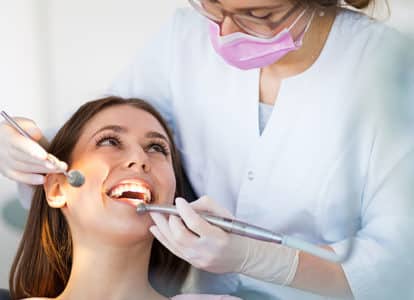 If you are looking for any type of dental treatment like metal free 
crowns
 and 
bridges
, 
veneers
, 
dental implants
, tooth whitening, implant dentures, smile corrections, gap closures, fixed teeth, 
root canal treatment
, 
gum surgery
, kids dentistry, laser dentistry, gummy smile correction, 
wisdom teeth extractions
, dental X-rays, etc., we are the ideal choice for 
best dentists for dental treatment in Ahmedabad, India.

Ashok Nahar
01:39 28 May 22
Cleanliness & good service

Akshay Dharmani
13:10 28 Apr 22

Really it is nice experience at. sabka dentist. Doctor explain each & everything nicely and clear all the doubt... Administration also good.

Piyush Parmar
13:41 10 May 21
Went for my teeth cleaning. Miss Shikha has done her job amazingly well. She took her time and did satisfactory work. I Would like to recommend this clinic :)

MEHUL MEHTA
14:36 22 Mar 21
Had dental scaling done. Very happy with the procedure. Prompt and good service

Sunny Talwar
14:39 10 Mar 21
Very good experience with the treatment 👌

Hetal Mehta
14:39 10 Mar 21
Awesome experience about the knowledge of doctor and giving value of time and money

Sandeep Kachhiya
06:30 04 Feb 21
Good work & good service.

ami rupareliya
06:36 02 Feb 21
Good service with Sabka dentist

Dewcare Concept Pvt. Ltd.
08:05 07 Jan 21
Having invisalign treatment here and it's been good till now. Staff and nurse are very friendly. Hygienic place they sanitize regularly. They make sure every patient's hygiene and safety is taken care of.

Nayan Deshmukh
12:20 12 Dec 20
Nice Doctor and staff but treatment cost like RCT and cap rate very high so reduced the rate

Ajay Raval
14:16 02 Dec 20

Pawan Mishra
12:58 30 Oct 20
It's very nice experience with Dr. Shikhajee and Ashajee.They both treat me very comfortably and the treatment is fantastic.I have no problem during processing.

Jayprakash Satpute
13:26 29 Oct 20
Had a very good experirnce getting a treatment here.Never knew about sab ka dentist but the real experience has been really good.Dr.shikha sidhpura had explained everything in an underatandable manner and even surgery took so lil with as much little pain or discomfort.Overall experience was excellent.

Vijay Sutreja
14:25 22 Oct 20
A great experience. Dr.Shikha was very professional & explained me the problems in a clear manner. Great ambience & a Healthy experience.

RAGHU CHANDRA KIRAN
12:14 07 Oct 20

krishnaraj jadaun
12:18 08 Sep 20
So i went first time there yesterday on internet pop up Advertisement recommendation , i don't remember my whole life experience in medical health issues visit,but this one il surely remember forever, the way they have welcomed me such a great staff and doctor,most beneficial part is here is that there's 0 rs consultancy charge , they will find a problem in your teeth if u have any for free of cost , they inform you they guide you , and if you're okay with the treatment fees then they also offer you discount by the head of department . The best thing is here their whole system is transparent and honest so nowdays the some people has trust issues with medical field but here you can 1000 % trust , because i personally feel this is the best combination of best dentists and best business strategy people who would care about their reputation first then their profit , so yes before going anywhere else SABKA DENTIST would be my first choice.

Dr Shikha has special skill by which i felt that no filling up work was done although she was using drilling machine while she prepared my teeth for filling up. She is expert and she is highly professional. i an thankful to Dr Shikha and Sabka Dentist owner who has selected such a good doctor.

ramnandan singh
14:44 01 Sep 20
Good service and good work

Masani Pradipsinh
07:29 19 Mar 20
Nice experience for teeth cleaning

pramukh swami Enterprise
07:31 17 Mar 20
Very good experience, I recommend others to visit the sav ka dentist

vaibhavi raval
14:46 15 Mar 20
It's very nice service and staff,it's really beneficial

i have been there in sabka dentist for cleaning. dr. payal and other staff was very humble service provided by them in excellent.

Dinesh Kumar
07:16 15 Mar 20
I went to sabka dentist for deep cleaning.the place is very hyginic and clean. Staff and doctors are very polite and co operative i recommed all.

Ujjval Vaidhya
15:11 11 Mar 20

Sachin Nagar
13:32 11 Mar 20
Today my teeth check up nicely done to sabka dentist

Falak shAbbir
12:13 11 Mar 20
Dr hemali and Dr payal and Dr shika is very good Consultanting me and teeth clean properly.I am very happy.

Nitesh Gandhinagar
10:16 07 Mar 20
Very supportive and gentle doctors. My teeth problem has been resolve nicely.

CA Monica Patel
08:19 04 Mar 20
I have got my scaling and polishing done here at Sabkadentist new science city branch, excellent service provided by DrPayal Srivastava, She is very experienced doctor and having Very good knowledge regarding teeth, I strongly recommend everyone for their dental treatment at Sabkadentist new science city clinic.

DrHemali Vora
08:44 02 Mar 20

Jashvant Patel
13:18 27 Feb 20
Dr. Sikha Sedhpura explained me about my treatment very well and make me aware of precautions for future.I would like to appreciate the work you do with all your loyalty. Dr. Shikha and Ms. Rashmi are very soft spoken and smile is always on there face. Thank You😊

Chaitali Patel
06:10 27 Feb 20

Sunny Parmar
13:31 26 Feb 20
Nice Work and ciline my teeth carefully

goswami dharmanshu
13:23 26 Feb 20
Good experience and best service all staff very nice & helpful Dr. Shikha treat to patients is so nicely

Pradip Prajapati
06:07 23 Feb 20
Great experience!!The staff was very friendly and also the doctor is good.

Ramila chaudhari
10:10 21 Feb 20
was great experience ..!! satisfied with cleaning treatment .

mahendra prajapati
06:28 20 Feb 20

Pavan Patel
14:49 19 Feb 20

Chintan Patel
13:48 18 Feb 20

Pranjal Shah
07:46 08 Feb 20
Very nice service and staff !

deep patel
08:24 07 Feb 20

VIRENDRA SINGH
14:15 06 Feb 20
I have very good experience with sabka dentistThank you

Falguni Bhatt
12:19 04 Feb 20
Loved It Nice Staff Cordinating

Jigar Pandya Jigrra
13:23 03 Feb 20
I have good experience with Sanka dentist science city...! And here I had wonderfull service .... Thank you so much to the Sanka dentist science city......! And all doctors and employees are good behavior ....

patel Nilesh
07:20 30 Jan 20
I must say "Jesa Naam, wesa kam"... "Sabka Dentist "... The team of Doctors treated well even explained well... Even got prior calls from clinic for appointment.. They are very transperant about the treatment and even the charges which are very nominal.... I strongly recommended for Sabka dentist... Must visit and stay healthy 😄😄😄

Kiran Tulsiyani
12:38 29 Jan 20
Dr. Sikha Sedhpura explained me about my teeths very well and me make aware of precautions for future.I would like to appreciate the work you do with all your loyalty. Thank You.

Gaurav Kumar
06:30 25 Jan 20

It's best work & perfect information given my teath also clean so very good work by sabka dentist.

PARMAR MAHESH
15:51 22 Jan 20

prakash solanki
14:23 22 Jan 20

Maulik Modi
14:12 22 Jan 20
Friendly and honest staff. Awesome facility.

Urvish Patel
06:41 21 Jan 20
Nice behaviour and good service 😊

Nice behaviour and Good service

Prem Thakkar
13:02 18 Jan 20

Shubham Pujara
13:01 18 Jan 20
Amazing experience.Good treatment and service.

Kunjan Patel
05:28 18 Jan 20

nagarbhai joshi
13:12 16 Jan 20
The Clinic Provides Wonderful Service The Doctor And The Staff Are Very co-operative And Understanding ...!!I got my free Check-up Done...!!Feeling good And great ...😄😇I Recommend Sabka Dentist Science-City To my Friend's And Family....!!😇

Khushi Shah
07:53 16 Jan 20
It was nice place for check up n advice about your teeth health ..hurry up guys n book your apoinment first 😋😋😋

Janak Thakkar
14:58 13 Jan 20
Great experience. Doctor is good, polite in nature.

Aapoorva Jaiswal
14:38 13 Jan 20
Well trained staff ...best expriance..

AXIT PAREKH
07:42 13 Jan 20
It's excellentAll staff and Dr are very nice they have cleaned very well. Even after the cleaning and polishing Dr were always available for guidance. I will recommend to people go in sabka dentist for cleaning and polishing and other dental treatment

Nimesh Chaudhari
03:30 12 Jan 20

Kunal Jayswal
08:40 11 Jan 20
I was surprised to here about visit and check up to be free of cost, it was great experience to get my treatment done at sabka dentist science City. All staff members and doctor are humble and well behaved. I strongly recommend sabka dentist to all my friends and family.

Rutva Chaudhari
08:00 09 Jan 20

Divyesh Vaidya
19:30 08 Jan 20
Sabka Dantist is one such clinic if I do not have such a chance today.

SALMAN MEMON
13:45 08 Jan 20

Kanu Parmar
13:41 08 Jan 20
Sabka dentist is good work i like

Alpesh prajapati
13:49 03 Jan 20

Manojkumar Tripathi
06:55 28 Dec 19

Anand Sharma
13:25 21 Dec 19
Extra ordinary service & good following by dr.So be happy ☺️🤔

Chirantan Panchan
07:38 19 Dec 19

RAJ PATDIYA
08:05 18 Dec 19
Friendly and knowledgeable doctors and staff and pretty good treatment!

shrey patel
14:20 17 Dec 19
Nice work 👍👍👍👍👍👍👍👍👍 dr shikha


Kusum Radia
06:12 17 Dec 19

Naval Patel
14:19 12 Dec 19
Hello , I Highly recommend this place for any kind of dental problems . I had ortho treatment there and they have beautifully solved my problem. They had suggested me suitable economical treatment packages. All the doctors serve their duties with smile. With my satisfactory results, I had brought my both children there for having another treatment. There also they have done their nice duty. I hope in future you will maintain the same impression which you have made on my mind. Keep doing good.

Dhruma Pinara
12:58 12 Dec 19
Dr. Is very excellent and good treatment & service .

pankaj patel
14:13 07 Dec 19