Cosmetic Dentistry in Mumbai
Cosmetic Dentistry helps to improve the teeth appearance through the different dental procedures. These procedures include bonding, bleaching, veneers, reshaping, using implants, and several other procedures. It simply does a "Smile makeover" for you. In Mumbai, you can get a very fantastic cosmetic dentistry at Sabka dentist that can improve your dental appearance along with getting a better smile.

Cosmetic dentistry includes a series of dental procedures that help in boosting up the appearance of the teeth. Some of the most common cosmetic dental treatment procedure includes bleaching, bonding, veneers, reshaping or even using implants.
Cosmetic dentistry is also popularly known as a "smile makeover" that helps to make your smile beautiful and make you feel confident. However, cosmetic dentistry procedures are mostly optional and not something essential, but some cosmetic dentistry also involves certain restorative benefits.
Some of the best cosmetic dentists in Mumbai and other places in India also mention that the most common cosmetic procedures are simple whereas other procedures may not require specialized dental care.
How to find the right Cosmetic Dentist?
Finding the best dental cosmetic surgeon in Mumbai and other cities in India is very important when it comes to achieving the best-desired results. But finding the right cosmetic dentist is very difficult because cosmetic dentistry is not officially registered and cosmetic dentists do not have a special certification.
Any random dentist can refer to themselves as a cosmetic dentist, but it is very important to choose an experienced dentist. Following are some of the best ideas to find the right cosmetic dentist-
Go for recommendations – If you are trying to find the best cosmetic dentist in Mumbai, then you may probably go for recommendations that are being provided by people you trust like friends or family. You can mostly check out the doctor's website or even opt for a preliminary consultation that can give you some clear idea of the cosmetic dentist you are selecting.
Research about their work – Most of the verified dentist actually feels proud about the results that they accomplish. In most of the cases, the cosmetic dentist prefers showcasing the results in their website that they have accomplished along with their before and after photos. Most of these images are not only available online but also in the dentist's office. However, make sure that the photos being uploaded in the website are genuine and signify the actual photos of patients.
Go for authorized cosmetic surgeons – Even if you get the recommendation of the best cosmetic dentist in Mumbai by your friends or relative, then it is important that you verify if you are in touch with a qualified dentist. You must check out the educational qualification of the dentist, the courses completed and the professional organizations where they treat people.
Coming to a legit conclusion – Once you have a list of cosmetic dentists, you must scrutinize each and every aspect of the dentist before setting up an appointment. You may also do some homework to get a clear concept of the dentist's skills in providing some reconstruction procedures.
Checking out the experience and technology used by the surgeon – Before selecting a cosmetic dentist people must check out the years of experience that they hold in this field. Additionally, it is equally important to make sure that the dentists use all the latest updated technologies to make the dental procedure pain-free.
Benefits of Cosmetic Dentistry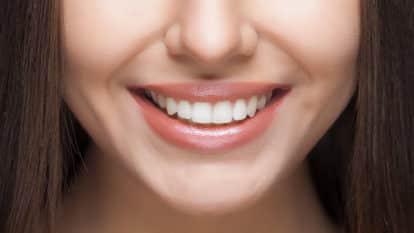 After finding an appropriate cosmetic dental clinic in Mumbai, it is very important to know the exact benefits of undergoing cosmetic dentistry.
Cosmetic dentistry is not only about maintaining the best dental hygiene but it also includes taking the necessary steps that can help to prevent some serious dental issues. Mentioned below are some of the benefits of undergoing a Cosmetic Dentistry-
Improve the bite mark – Most of the people have a bad bite mark and improving this condition is very important. On undergoing a tooth extraction procedure or an orthodontic treatment the bite mark can be improved without causing any damage to its neighboring Having a decent bite mark not only improves the gum and teeth appearance but also helps in maintaining a good teeth alignment.
Make your smile even more beautiful – Any broken, fractured, injured or yellowish teeth can all be repaired or reconstructed with cosmetic dentistry. So you no more have to hide your teeth while smiling and taking pictures.
Save a lot of money – There are a lot of expensive dental treatment procedures available but you can actually save a lot of money by maintaining healthy oral hygiene. This is very important to keep your teeth free from all the complicated diseases in the long run. However, for some severe dental conditions, people must get in touch with some professional help without ignoring the condition.
Enjoy every food you love – Once people have undergone a cosmetic dental procedure and have completely healed, they can relish any kind of food. But most of the dentists recommend staying away from sweets and aerated drinks to maintain healthy teeth and gum.
Feel confident – Most people after undergoing a dental procedure feel confident about their appearance. Additionally, they can effectively get rid of complicated bad toothaches and other dental issues. Painful dental conditions may also give rise to additional medical conditions like swelling, migraines, insomnia, etc.
Why Select Sabka Dentist?
There thousands of dental clinics popping up each day and finding the appropriate clinic out of all is truly daunting. But Sabka Dentist is one of the best cosmetic dental clinics in Mumbai which has its branches in the five most important cities in India.
The clinic provides the best treatment quality and maintains an absolute high cosmetic dental procedure standard. The best part is that the clinic provides all the best treatments at the best pocket-friendly rate.
The dentists present here are selected based on the experience they hold and the latest technologies that they use. After the first consultation procedure, the dentists provide a tentative treatment plan based on what the patients want to achieve.
Sabka Dentists believe in "Safety before prosperity", so they provide the best cosmetic dental procedures without compromising with patient safety and strictly adhere to the patient safety guidelines. Additionally, the dentists and staff present in the clinic maintain absolute hygiene and uses completely sterilized equipment.
So, if you are interested in achieving the best confident appearance then contact Sabka Dentist to get your first consultation today!
Dr. Reena Waghela Dental Director of Sabka dentist says "One can use various options of cosmetic dentistry to regain their confidence and carefree smile."
Dr. Preethi Nagarajan Dental Director of Sabka dentist says "Smile makeover with veneers and laminates is the best treatment to correct the imperfections of your teeth like discoloring, gaps between teeth, broken teeth etc."
Dr. Zita Antao Dental Director of Sabka dentist says "Teeth Whitening helps you to get yourself pearly white and stain-free teeth which helps in making you smile confidently."