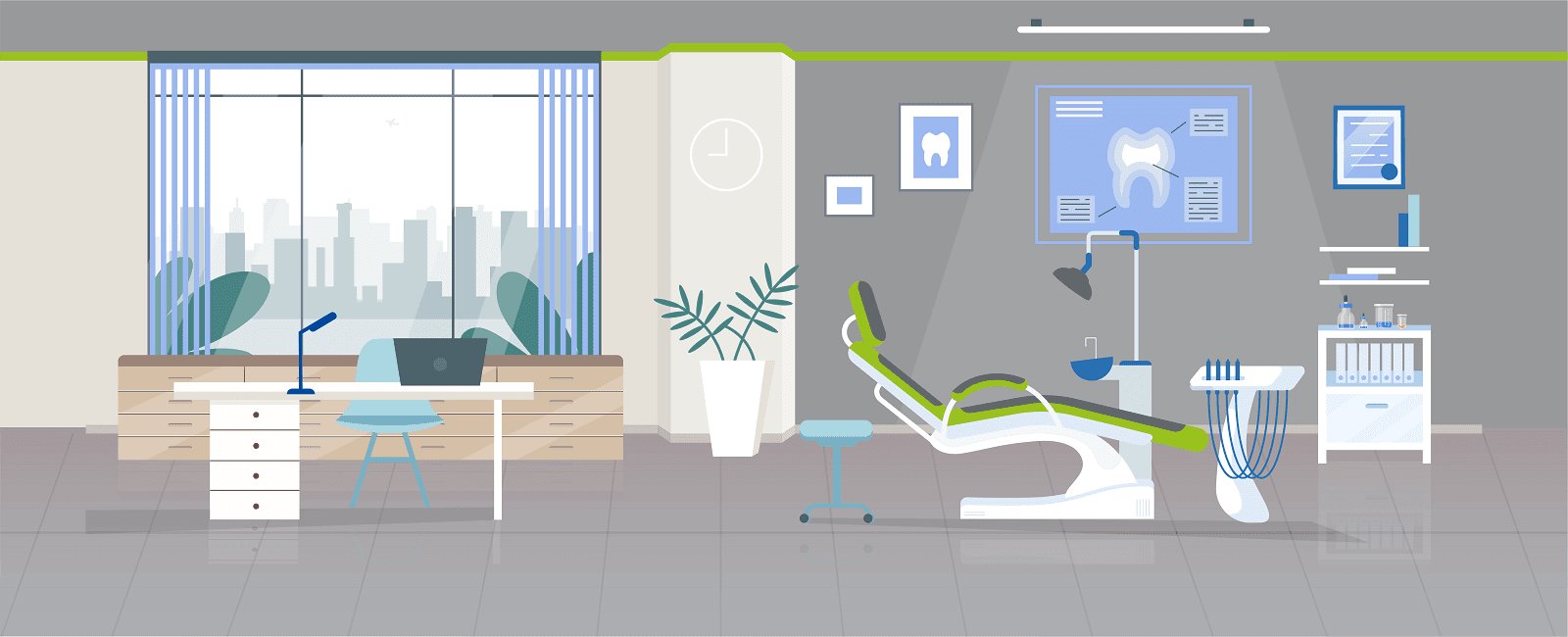 About Sabka Dentist Dental Clinic in Dahisar
Sabka dentist's clinic in Dahisar ensures that the patients get the best dental care available. Our proficient team of dentists have a commitment to provide you with an exceptional experience from start to end. To this end, we offer a comprehensive array of state-of-the-art procedures from routine care to full mouth restoration.
Our vision is to provide the best treatments and maintain a good oral hygiene among all. We delight ourselves in giving our patients an environment where they will feel relaxed. Our dentists in Dahisar provide an exceptional service to each of their patient, which builds their trust.
Our Dentist in Dahisar focuses and understands each patient's needs and problems, and provides them the best suitable solution. We spend quality time with the patient to make sure their questions, concerns, needs, and problems are answered properly and fully met. We believe in creating a good and healthy smile!
Our goal is to maintain good Oral hygiene among all. We are patient-centric and our world revolves around the patients and we don't compromise on our services and consistently deliver our values through effective treatment procedures, treatment by well qualified dental practitioners and university faculties, excellent service facility, and personalized treatment plans.
Treatments provided at Sabka dentist in Dahisar
General Dentistry : A general dentist provides solutions when you have issues such as cracks, discoloration, cavities, pain or any other problem. We provide treatments from preventative dentistry to smile makeovers, inlays and Onlays, fillings and more. Our services will help in addressing any issues you may have with your teeth to make you feel comfortable.
Root Canal Treatment :

In this treatment, we repair and save a tooth that is badly decayed or becomes infected. During a Root canal procedure, the nerve and pulp are removed from the tooth then the root canals are thoroughly cleaned and enlarged to allow the dentist for filling. Without treatment, the tissue surrounding the tooth will become infected and ulcer may form.
Dental Extraction : Extraction is performed for many reasons, but is performed most commonly to remove teeth which have become unrestorable through periodontal disease, or dental trauma, especially when they are correlated with toothache. Sometimes it may be due to wisdom teeth which may cause recurrent infections of the gum.
Dental Implants : Dental implants will look and feel like your teeth. Dental implants may be an option for those who need teeth replacement for whatever reasons. Dental Implants helps to fix issues such as;

Easier Eating
Improved Oral Health
Improved Comfort
Improved self-esteem
Orthodontic Treatment :

Orthodontic treatment is mostly for adolescents, but adults can also have orthodontic treatments. So age should be less important than having a good set of teeth. Adults should get braces done because teeth can move at any age, even if they are healthy. Orthodontic treatment improves the following:
 
 

Improves ability to chew food.
Alleviation of speech impairment.
Easier to brush and floss teeth.
Reduce cavities and periodontal disease.
Alignment of your jaws and bite.
Teeth Whitening : Teeth whitening is also called bleaching which usually requires one dental visit. The dentist will apply either a gel or a rubber shield to protect your gums. Then bleach is applied to the teeth. Your dentist can also provide you with a custom-made tray for at-home whitening.
Crowns and Bridges : Crowns and bridges provide a fix solution for missing or damaged teeth. A crown is used when the tooth structure is fractured or damaged. A ceramic crown is strong and yet looks like an original teeth. Whereas a bridge is used when one or more teeth are missing.
Laminates and Veneers : Dental veneers are also called porcelain veneers or dental porcelain overlays. They are thin, tooth-colored shells specially designed to cover the surface of teeth to enhance your appearance. These shells are clung to the front of the teeth to change the color, shape, size, or length. We, at Sabka dentist in Dahisar suggest our patients to put veneers under below conditions:
When your teeth are stained and can't be whitened by bleaching, veneers can help to hide the stains.
Chipped or worn teeth: When you have a tooth that is worn veneer is the best possible treatment to correct it.
Uneven spaces or a large gap between the upper front teeth: In such cases placing a veneer will help to make the teeth appear aesthetically good.
Cosmetic filling : We do restoration of tooth cavities, facets, abrasion, attrition and core buildup with permanent, tooth color and long-lasting cement-like composite resins. We also use different types of glass ionomer cement.
Children Dental Care(Pedodontist) : A 

Pedodontist 

is a dental specialist who treats children, up to the age of 14 years. Milk teeth are significant to maintain space for permanent teeth. If milk teeth are healthy, then the permanent teeth will most likely be healthy and will erupt in correct position. We also coordinate with orthodontists to evaluate if there is a need for habit breaking appliances (for oral habits like thumb sucking, tongue thrusting, etc) or if there is any growth or functional discrepancy.
Our pediatric dentists at Sabka Dentist in Dahisar provide the following dental services for children:
Root canal for children
Pit and fissure sealants
Stainless steel crowns
Extractions for loose teeth
Space maintainers
How to choose dental clinic ?
Choosing the right dentist is again a difficult task. When it comes to oral care everyone is very specific. We sometimes consult a friend, family member or in case if we are leaving the city or state that time we consult our existing doctor for some references. So you need to be clear before finding a dentist in your neighborhood.
Here are a few tips to help you find a Dentist in Dahisar:
Dentist should be at your convenient location
Convenient from home/office
Good understanding and friendly conversation
Clinic has modern facilities and technology.
Affordable fees
Check the guarantee of services provided by the clinic compared to others.
Easy payment option such as EMI with 0% interest rates
This will help you take your decision wisely!
How can Sabka dentist in Dahisar help?
Sabka Dentist is one of the leading Dental chain in India. We pledge to provide our services to every individual, with the best dental treatment in a relaxing and pleasing environment. Dentistry should not be anything less than a pampered pleasing surrounding.
At Sabka dentist in Dahisar we provide the best services and understand the patient's needs and requirements. Our loyal and growing patient base is the foundation of trust for us.
Our vision is to provide good oral health and spread beautiful smiles. In the process of achieving this, we offer an excellent implant, preventive, restorative, and conventional dentistry and many more services.
Our commitment to these goals provides you with exceptional service with the highest standards of dental hygiene in a comfortable and hygienic environment.
At Sabka dentist, we have treated over 1 million patients till now and count is growing more each day. We have 100+ centers in Mumbai, Pune, Surat, Bangalore and Ahmedabad with 550+ dental experts team.
Our Dentists are skilled and experienced from the best institutes of India. Our dentist gives an excellent service with satisfying results.
Our post-treatment followup team keeps taking the feedback from each patient to rectify and work more efficiently on their needs.
Happy smiling!
Tell me more about Sabka Dentist, Dahisar
If you are particular about your dental hygiene, you must select the best when it pertains to dental checkups and treatments. Sabka Dentist is frequently graded as among the best dental clinics in Dahisar, Mumbai.
At Sabka Dentist, people not only get top class treatment for their dental problems but also get to enjoy one of the greatest in-clinic patient experience across India. No matter the background or occupation of an individual, we make sure that all of our patients feel comfortable and experience absolutely no challenges when approaching or conveying their issues across to our dental specialists.
We are among the top dental clinic chains in Dahisar, Mumbai, and have a legacy that is unrivaled by any other dental clinic in Dahisar, Mumbai, India. Our dentists are undoubtedly some of the best dentists in Dahisar, Mumbai.
Sabka Dentist consistently makes it to the list of best dental hospitals in Dahisar, Mumbai, owing to our great team of dental experts and doctors, and advanced facilities within our dental clinics.
Sabka Dentist was launched back in October 2010, with a single facility in Vile Parle. Currently, we have grown to around more than 100 clinics in Mumbai, Pune, Ahmedabad, Surat, Bangalore, Navi Mumbai, Thane.
The Sabka Dentist team works to encourage better dental health and aid men, women and children to truly feel and look good, and proudly carry their smiles. No wonder, resulting from our team's commitment and vision to help spread smiles across the world, we have frequently made it to the list of top dental hospitals in Dahisar, Mumbai.
Therefore, the next time you plan on visiting a 'teeth hospital in Dahisar', Mumbai, we should be at the top of your list of dental hospitals in Dahisar, Mumbai.
Consider us your own 'Apna Dentist'; our dentists are some of the best dentists in Dahisar, Mumbai, and we can help you with your tooth troubles so that you can continue to spread happiness across with your delightful smile.