Dental Clinic in Ghatkopar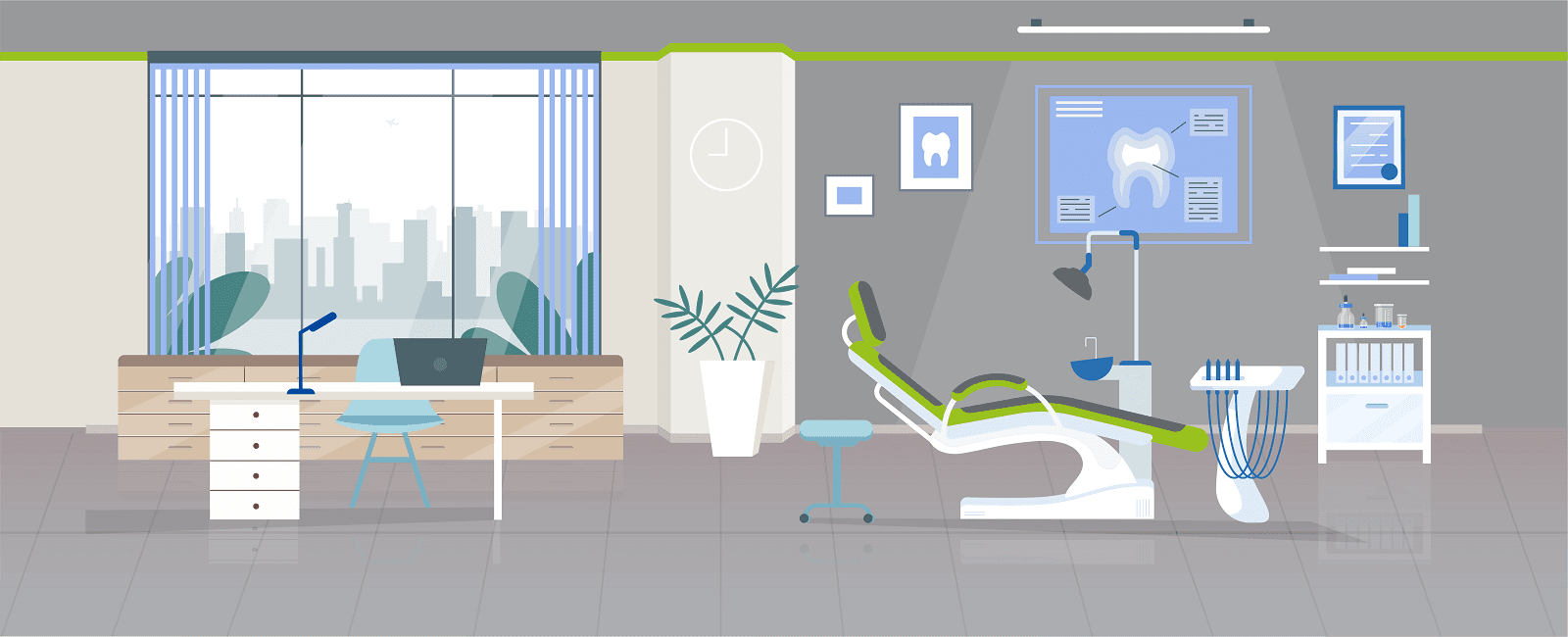 About Sabka Dentist Dental Clinic in Ghatkopar
Sabka Dentist warmly welcomes everyone as they offer complete customized treatment across the most important cities in India.We have been presenting outstanding dental care to everyone since 2010.
Our mission is to provide the best dental treatment plan to our patients at the most affordable price range to ensure that they walk out of our clinic with a happy face. Sabka Dentist in Ghatkopar is now one of the best dental clinics in India; theyhave more than 100 clinics spread around Pune, Ahmedabad, Bangalore, where more than 500 expert dentists are selected for providing the best dental treatments.
Our specialty dental treatment includes dental X-rays, Implant Dentistry, Root Canal Treatment, Teeth Cleaning, Teeth Whitening, Bleaching, Paediatric Care, Oral surgery, emergency care, and a lot more.
With our well-trained team of dental experts, we are capable of providing the fastest, pain-free treatment plan keeping oral health and hygiene as the priority. We are, no doubt, the fastest growing and the most accessible dental clinic in Ghatkopar .
If you are interested in experiencing exceptional dentistry, then contact us today. We promise to render what 's our best and maintain a lifelong relationship with our patients.
Facilities
Sabka Dentist offers world-class treatment facilities to everyone who walks in the clinic with pain. Our dental clinic in Ghatkopar is well equipped with all the latest technologies and equipment. We pride over using the following cutting edge technology-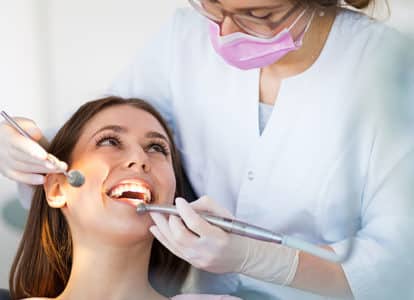 Soft tissue Laser
Laser for disinfection and teeth whitening
Implant systems imported from Germany and the USA
Full mouth digital x-ray
General digital x-ray
Rotary hand-piece to facilitate a pain-free root canal treatment
Ultrasonic scalers
Updated autoclave used for sterilization
About Dentist
Dr. Ankita Gada is one of the best dentists who is associated with Sabka Dentist. She is an extremely skilled dental surgeon who possesses more than ten years of experience in this field. She has completed her BDS degree from Nair Hospital Dental College in Mumbai and then perused PGDBA in Marketing from Symbiosis University, Pune. She is now one of the topmost dentists who is extremely proficient in utilizing implants and planning full mouth reintegration. She prefers keeping herself updated with the latest technology and equipment that are constantly evolving. Her dedication to providing comprehensive oral care to everyone also encourages people to maintain healthy oral hygiene.
Dr. Manan Dhulia is also one of the most qualified dentists who has been selected based on his educational qualifications, skill, and experience. He holds more than nine years of experience in this field as a dentist and plays a very vital role in Sabka Dentist. He has completed his education in Clinical Operations, Business development, and even in team management. Dr. Manan is very passionate about his task and believes in providing the best treatment to his patients. To maintain this, he regularly updates his skill and puts a lot of effort into making improvements each day with the latest methodologies. His positive attitude represents the bright side of his personality and makes him stand out among the other dentists .
Dr. Reena is also a leading dental surgeon who has more than 12 years of experience in this field. She completed her graduation from the Maharashtra University of Health Sciences. Later on, she acquired training in the field of Implant Dentistry, Aesthetics, and full-mouth restoration. Dr. Reena even obtained more degree in Dental Practice Management while she was assisting a leasing dental surgeon in the USA. She believes that Sabka Dentist is a new concept in India that can help a lot of people in acquiring better oral hygiene. Her particular interest is in cosmetic dentistry and working with nervous patients and children.
How to select the right dentist and right clinic in Location?
Even though each dentist undergoes the same education and training period, but the ability to acquire and implement these skills properly can be rare. So finding the best dental clinic is Ghatkopar can be complicated, but here we have come up with some tips that can help you to find an appropriate dentist.
Use referrals – If you have gained references from your friend or family member who has recently undergone a dental procedure, and then accept it. To verify the obtained information, you must google search ' best dentist in Ghatkopar ' and check out the doctor 's website, take a look at their reviews and then go for consultation in case you find it a good one.
Check out the credentials – Before undergoing any dental procedure from any dentist, it is essential to know the qualification of the dentist, the experience they hold in this field. Most of the dentists prefer showcasing their documents and certificates with pride. However, even if they do not showcase their qualification online, they will allow you to have access to these documents offline.
List of requirements – Once you have already selected an excellent dentist in Ghatkopar for yourself, you must start making a list of the changes that you want to achieve. It is essential to note down such things before attending the consultation. Any experienced dentist will always be patient and listen to your problems.
Communicate – You must discuss your requirements and expectation of your dentist in Mumbai. A right dentist will always explain to you in detail about each procedure. An experienced dentist will even be able to see further possibilities and then can enlighten you with better options.
In conclusion, when you are trying to select the best dentist in Ghatkopar, you are evaluating the dentist 's years of experience, personality, training, qualification, and skill. It is also essential for them to be very transparent about their past procedures and show actual before and after results.
How can Sabka Dentist help?
There is no doubt that Sabka Dentist is one of the best dental clinics in Ghatkopar and it can help you by the following ways-
The clinic provides the best dental care treatment so that you can smile confidently
The dental services offered are available at an extremely reasonable price
Sabka Dentist excels when it comes to patient care
Patient confidentiality and patient satisfaction is on the top of their priority list
Tell me more about Sabka Dentist, Ghatkopar
If you are one of those individuals who are particular about your dental care, you must pick the best when it comes to dental checkups and treatments. Sabka Dentist is consistently rated among the best dental clinics in Ghatkopar, Mumbai.
At Sabka Dentist, patients not just receive top class treatment for their oral complications, but additionally get to experience one of the best in-clinic patient experience across India.
Regardless of the background or career of an individual, we make certain that all our patients feel comfortable and experience no difficulties when approaching or getting their oral problems across to our dental specialists.
We are some of the top dental clinic chains in Ghatkopar, Mumbai, and have a legacy which is unrivaled by any other dental clinic in Ghatkopar, Mumbai, India. Our dentists are undoubtedly some of the best dentists in Ghatkopar, Mumbai.
Sabka Dentist consistently makes it to the list of best dental hospitals in Ghatkopar, Mumbai, owing to our great team of dental specialists and doctors, and high tech facilities within our dental clinics.
Sabka Dentist was started way back in October 2010, with a single medical clinic in Vile Parle. Now, we have grown to around more than 100 clinics in Mumbai, Pune, Ahmedabad, Surat, Bangalore, Navi Mumbai, Thane.
Our team constantly strives to encourage better dental health and aid men, women and children to feel and look good, and proudly carry their smiles. No wonder, as a result of our team's perseverance and vision to help spread smiles across the world, we have consistently managed to get on the list of top dental hospitals in Ghatkopar, Mumbai.
Hence, the next time you plan on visiting a 'teeth hospital in Ghatkopar', Mumbai, we should be at the top of your list of dental hospitals in Ghatkopar, Mumbai. Consider us your own 'Apna Dentist'; our dentists are some of the best dentists in Ghatkopar, Mumbai, and we can help you with your oral concerns so that you can always spread joy and happiness across with your beautiful smile.