Dental Clinic in Malad East
Address: Shop No 3, Dhiraj Apartment, Poddar Road Near Goal Garden, Malad East , Mumbai, Maharashtra – 400097
Monday – Saturday 10 AM – 7 PM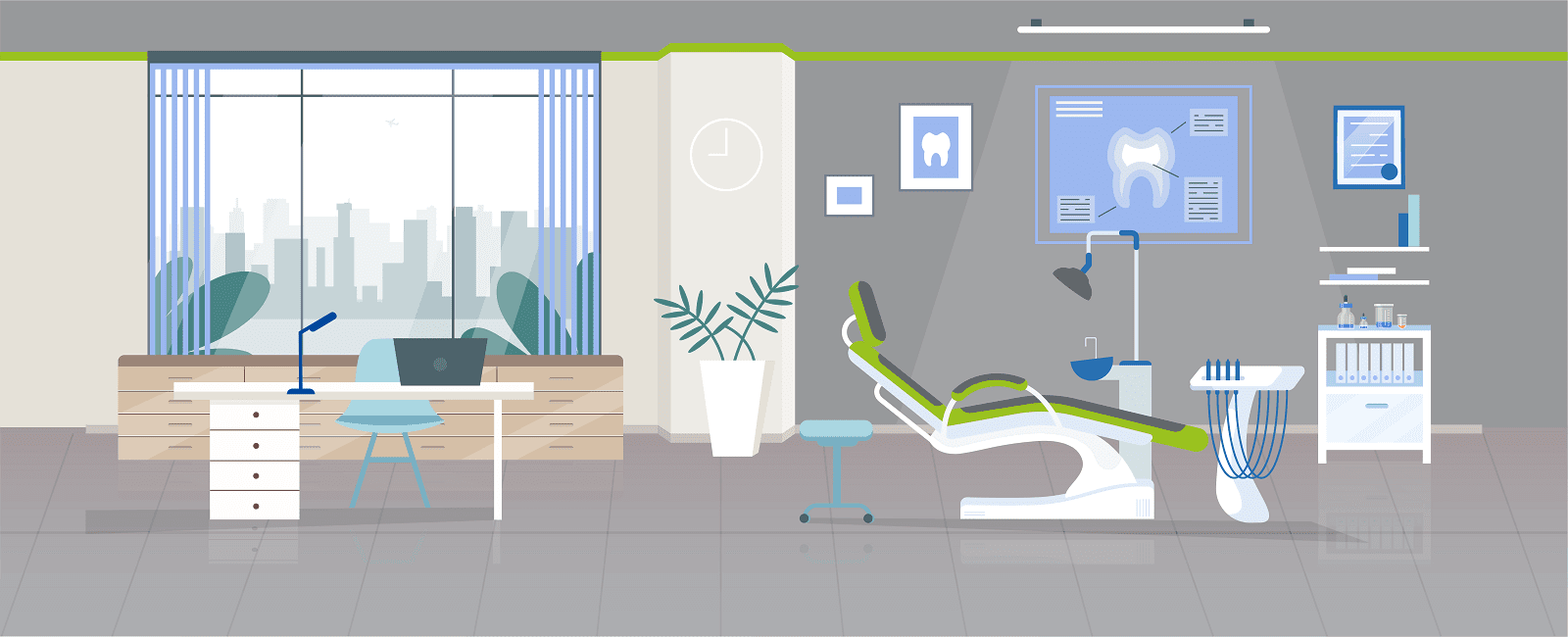 About Sabka Dentist Dental Clinic in Malad East
With treating over 1 million patients, We at Sabka dentist believe in creating and making smiles on people's faces. Our experts treat patients with providing guidance and valuable knowledge of treatment. Our motive is to give different taste of dentistry to patients, where patients are treated with utmost care.
We, at Sabka dentist have 550 experts updated with highly skills, come together at one single place to provide solutions to every dental issues. We always look out to give our patients treatment in a calm surrounding, well treated by our staff, a pleasing environment where patients experience feel at home and enjoy the treatment in a comfortable environment.
Sabka dentist in Malad East provides you the best dental treatment with best dental services. From having best infrastructure to keep dental hygiene at clinics, from using high technology instruments to have best experts panel and cooperative staff, convenient places and providing patient satisfaction is what we always endeavor to achieve.
Our loyal and growing patient base is the proof of the foundation of trust and appreciation within the family making it bigger and broader just like your most beautiful smile.
Treatments provided at Sabka dentist in Malad East
Affordable cost: Many patients who need dental treatment always consider two main factors; firstly, the best dentist who can provide the treatment at their level best. Secondly, the people who look out for the efficient treatment with effective cost. We Sabka dentist in Malad East provides the dental treatment at a very affordable cost. Trust us, every detal treatment you get here will make you satisfied and worthwhile.
Checkup and consultation: We, at Sabka dentist in Malad East, provide patients free dental check ups and X-rays . We always try to achieve bigger goals in life, not only by giving treatments but also try to be in touch with our patients to ensure their oral hygiene. Our experts recommend to each patient for dental checkup every six months.
 Advanced technology: We, at Sabka dentist uses the highest standard of technologies. We always try to achieve and keep aware of the emerging technologies to create the patients experience with high satisfaction. Following are some of the technologies we, at Sabka dentist in Malad East use:

Digital  Dental X-rays
CAD-CAM Crown (Computer Assisted Design) and (Computer Assisted Manufacturing)
Laser dentistry
Dental implants
 Zoom whitening
TMJ disorders: Sabka dentist in Malad East treats an array of dental issues. One of them is the TemporoMandibular joint disorders. It is evident by symptoms of acute pain in front of the ear which can radiate to the neck, shoulders, jaw, and therefore lead to cause migraines.
Dental veneer: Dental veneer creates a good smile and appearance on your face. A thin porcelain layer over the tooth surface improves the aesthetics of teeth. Trimming, placing or cementing of veneer is done to repair the broken or chipped teeth. It can change the size, shape, and color of teeth.
Teeth cleaning and scaling: Our dentist in Malad East recommend every patient to clean teeth and take care of the oral health. Teeth cleaning prevent teeth from various bacteria, cavities, gum disease, plaque and tartar and toxins. Plaque and tartar are the shelters of bacteria, so it is necessary to clean plaque and tartar to prevent gum disease. Teeth cleaning and polishing gives patients a bright and cheerful smile on their faces.
Dental implant:

Having implant to keep in mind the structure, size and function of natural teeth. At Sabka dentist in Malad East you will get the services of replacement of missing teeth with artificial teeth. If you need to replace a few or all teeth with diligence we are there to help you with implant treatment. It corrects your bite and you can have your healthy food as  natural teeth.
Root canal treatment: When a person suffer from toothache and tooth decay, gum disease and tenderness of tooth that indicates root canal disease. The infected pulp inside the nerve can cause severe damage to the tooth requires root canal treatment to remove the dead pulp from the nerve. Pain is normal in this process. It takes around 2 to 3 sessions to remove the diseased pulp and fill inert gutta-percha solution to its replacement.
Dental crown:

Dental crown is also known as cap. For example, if you have missing tooth, tooth injury, and may have had  root canal treatment so to cover the unprepared tooth, the dental crown is placed over the tooth which looks exactly like natural teeth. There are many varieties of crowns (ceramic, porcelain,etc) available at Sabka dentist in Malad East.
Orthodontics: It is required to correct your crowded teeth and gives a beautiful smile on your face. It helps you to correct your upper and lower jaw and reduces the strain on jaw muscles. The experts suggest to apply braces who has crowded or misaligned teeth. Braces straightens the teeth alignment and shift them to their proper places. We, at Sabka dentist in Malad East offers a variety of braces like metal braces, 3M metal braces, and ceramic braces, etc.
Tooth extraction: Extraction of teeth is needed when patients have wisdom tooth, tooth injury, and tooth decay, etc and cannot be treated by root canal treatment. As a result, the teeth needs to be removed or extracted.
Oral and maxillofacial surgery: We have the best dentist who performs surgeries. For example, surgery requires to remove impacted wisdom teeth which is also known as third molar. These third molars if not removed can cause pain, swelling and infection around wisdom teeth. Our dentist also performs surgery while treating dental implant and root canal treatment.
5 ways to take decision to choose the right dental clinic
Offering dental services: With wide range dental services, we offer the choice of treatment to provide better services and healthcare of patients. We also provide service of emergency treatments whenever and wherever needed. We offer easy payment option also with EMI process; patients can have their treatment without the fear of spending money at one time.
Suggestion from family & friends: Do you have someone whom you look out to and ask every possible solution to them? What about asking dental experience? Do ask your loved ones who will suggest you to visit best dental clinic for you. Sabka dentist has been giving their world class treatment since 2010, and providing every possible dental treatment and facing dental problem at every stage of challenges.
Advanced technology: Choosing the right dental clinic experienced and well versed with technology. Using constantly updated technologies is one of the main factors every patient consider before visiting any dental clinic.
Convenient place: Would you believe to go far from your location for your best dentist? Or are you still prefer the dentist in your locality? We Sabka dentist have operating setups across 5 cities namely Mumbai, Ahmadabad, Surat, Pune and Bangalore. Leading with largest chain of dental clinics. Providing dental care within your locality and across the city with premium services.
Pleasant environment & Welcoming staff: every patient who walks in our clinic we make sure that each one treated well by our staff, from our dentists with warm welcoming. Taking care of places to maintain hygiene, because it gives patients a pleasant environment and keep them to visit dental clinic without thinking twice.
Meet Our Dentists
We Sabka dentist in Malad East have the best panel of dentists on board who have completed their 5 years of undergraduate in bachelor of dental surgery, also with regular acquiring training to update their skills and be well versed with upcoming technologies. To provide treatment with taking care of healthcare, We also have consultation fee at free cost.
How can Sabka dentist in Malad East help?
When it comes to dental care, it quite sounds like a daunting task. Want to be fearless when it comes to dental treatment? Many people think that dental procedure is sort of painful and costly. 
This is the time to change the perspective of people, because we Sabka dentist Malad East is best at giving solution to every dental problem at very economical cost, and this is what we take pride in. With providing free consultation and X-rays, treated over 1,50,000 RCT, 1,60,000 Prosthetics, and many more good credentials are on its way.
We, at Sabka dentist is one of the largest chains of dental clinic, claims to provide the best dental care to our patients. Our most associated dentist graduated with MDS and having practical experience of years assure to cater best of treatment with utmost care. Visit our dental clinic at Malad East, and experience the dentistry differently.
Tell me more about Sabka Dentist, Malad East
If you are one of those individuals who are particular about your dental health care, you must select the best when it pertains to dental checkups and treatments. Sabka Dentist is consistently ranked among the best dental clinics in Malad East, Mumbai.
At Sabka Dentist, patients not only receive top class treatment for their tooth concerns but also get to enjoy one of the greatest in-clinic patient experience across India. Regardless of the background or occupation of an individual, we guarantee that all our patients feel at ease and face absolutely no issues when approaching or getting their dental complications across to our dental surgeons.
We are amongst the top dental clinic chains in Malad East, Mumbai and have a legacy that is unrivaled by any other dental clinic in Malad East, Mumbai. Our dentists are undoubtedly some of the best dentists in Malad East, Mumbai.
Sabka Dentist often makes it to the list of best dental hospitals in Malad East, Mumbai owing to our wonderful team of dental specialists and surgeons, and state of the art facilities within our dental clinics. Sabka Dentist was started back in October 2010, with a single medical clinic in Vile Parle.
Currently, we have grown to around more than 100 clinics in Mumbai, Pune, Ahmedabad, Surat, Bangalore, Navi Mumbai, Thane. Our team at Sabka Dentist constantly strives to encourage better oral health and aid people today to feel and look good, and proudly carry their smiles.
No wonder, as a result of our team's determination and vision to help spread smiles across the world, we have consistently managed to get on the list of top dental hospitals in Malad East, Mumbai.
Hence, the next time you plan to visit a 'teeth hospital in Malad East, Mumbai, we should be at the top of your list of dental hospitals in Malad East, Mumbai. Consider us your own 'Apna Dentist'; our dentists are some of the best dentists in Malad East, Mumbai and we will help you with your tooth concerns so that you can carry on and spread happiness across with your enchanting smile.