Dental clinic in Vile Parle West
Address: Shop no 5, Anuradha Building , S.V Road Irla Bridge, Near Jain Temple, Opp. PNG Jewellers, Andheri west Mumbai 400058.
Monday – Saturday 11 AM – 8 PM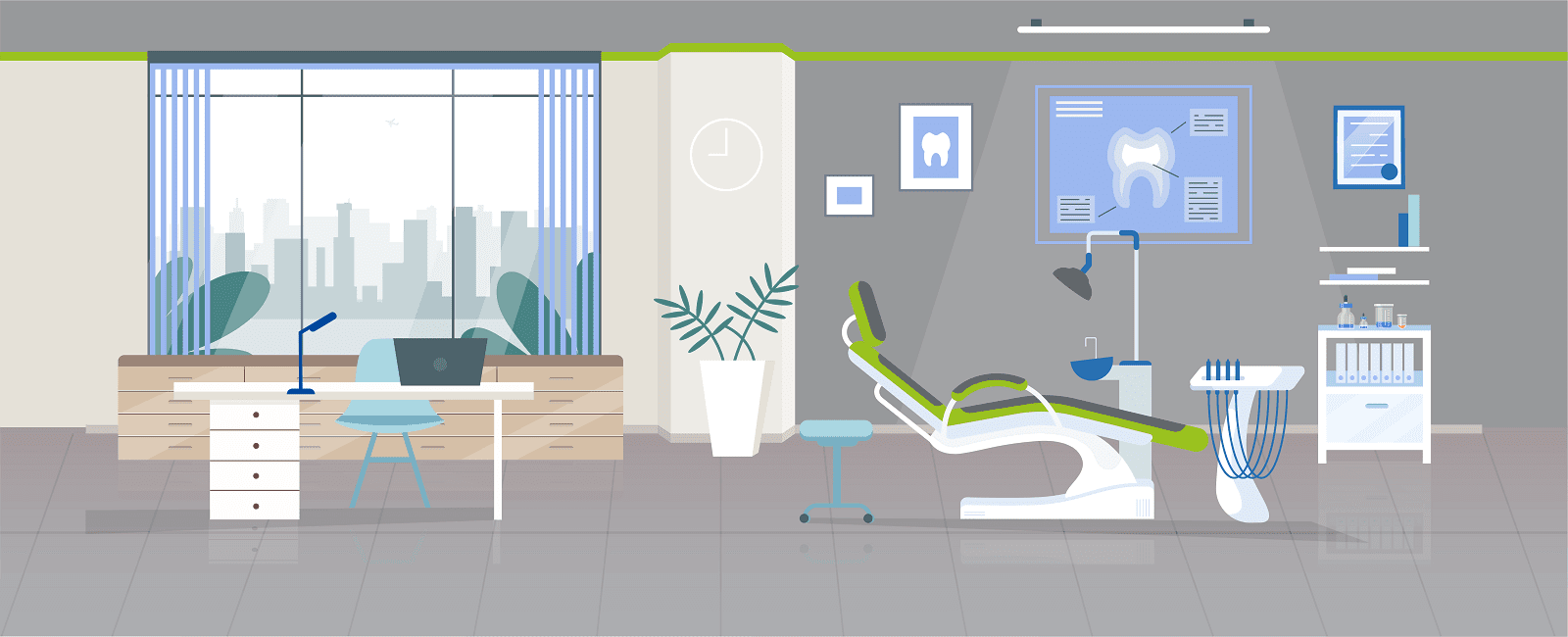 It was a wonderful experience. Friendly staff, And had a great treatment.

mustakim bhati
11:38 08 Sep 21
My experience with Sabka Dentist has been amazing!I went in for the invisible braces treatment and I'm so glad.The dentist is super sweet and clearly knows what she's doing.It's super professional and Covid hygiene is been taken care of.Can't wait for this amazing journey :)

Shreya Shah
16:09 19 Aug 21
I went to Vile Parle for my R.C.T treatments at sabka dentist, & IT'S BEST CLINIC IN VILE PARLE .

Aakash Udnoor
03:52 26 Jul 21
I have been taking treatment with Sabka Dentist Vile Parle west branch since October 2019. I had not been to a dentist since 2004, due to bad experience. However, with a lot of problems ie a broken tooth, pain from an old filling etc, I came to this clinic. They were very professional and I had all my issues rectified - I had 3 root canals done, 2 crowns and and an implant. They started the treatment in Oct 2019, and even through one procedure started before the lockdown in march 2020, they kept me updated till they reopened in August 2020 so I could resume the implant work. Each treatment was done well, no pain or problems. All medications were prescribed and advised. Dr Tejal regularly updated me. The visiting doctors were all very informative and professional, like Dr Sagar who gave very good explanation of brace/aligner system. Now I've got the Aligner to straighten my teeth which I wanted for 25 years but didn't get due to lack of confidence. The rate is not too expensive, not too cheap compared to the expertise and materials used. I would recommend this clinic due to the excellent way I have been treated - especially as I hate dentists and was suffering so long. Now my major issues are dealt with, and the aligner treatment is going on, which they are monitoring for next 6 months. They are efficient and check everything before operating. Go for it if you want to get good dental treatment done!


Pranali Jadhav
09:57 03 Jun 21
Got my braces done from here. Very friendly service.

Hardik Vepari
12:50 11 Feb 21
Nice feeling and good work

Md Shamsher Aalam
12:34 18 Jan 21
Treatment is Good Dr.Tejal and all protection for Medical covid 19

SANJIB KUMAR MAHALA
06:09 18 Jan 21

Sonali Kokare
05:14 07 Jan 21

Ketan Gilatar
09:48 06 Jan 21
I've been going to Dr. Tejal for more than 4 years now, she's kind patient and informative!The other staff at the clinic too are very courteous.Keeping the pandemic Mind, they take good precautions.

Nice consultation by Dr Tejal

Shruti Verma
06:07 05 Jan 21
Lots of covid precautions taken and very helpful and overall was excellent

Fabius Almeida
11:33 04 Jan 21
I am very happy and satisfied with the treatment I got at Sabka dentist. Proper precautions were taken for Corona prevention.

Shivangi Vepari
10:04 31 Dec 20

Utsal Karani
06:02 31 Dec 20
Excellent treatment quality and good sterilization protocol by Dr Tejal and her staff Shilpa and Anita

Dhagash Tagdiwala
07:07 30 Dec 20

tejas shah
11:01 26 Dec 20
I have done dental implant in reasonable price . That's Very Much Satisfaction. Special thanks to Dr. Mihir and his team.

Rupesh Nirmal
07:36 26 Dec 20
Very good service and staff.Did a painless root canal with Dr Tejal and support staff Anita and Shilpa guided us very well with the formalities.

Wasim Qureshi
09:35 22 Dec 20
Good Customer Service and appointments are always on time

Nischal Raman
10:50 21 Dec 20
Best treatment with proper hygiene. Drs. Consultant are very good. All staffs are well managed due to aware of COVID

priti bhagat
15:14 18 Dec 20
Best dentist in vile Parle west indeed could not recommend more. I have been going to doctor dental since quiet a few days and trust me the service I received during this time has always been incredible .l got a ceramic cap done which looks very natural and beautiful. The staff is also very welcoming and make the going to the dentist enjoyable....

Sachin Agre
14:35 18 Dec 20
I visited to sabka dentist vile parle branch for my tooth cleaning they had a good job....

Poonam Baikar
14:21 18 Dec 20
Very nice treatment and all service is also best in short all of the treatments is nice and all better

Mayank More
14:04 18 Dec 20

vivek pawar
06:58 18 Dec 20
Nice treatment done by Dr. And all precautions are followed by Dr and all staff I'm happy with my treatment.

Nagesh Udnoor
16:25 16 Dec 20
Very nice treatment done by Dr and very clean and hygiene clinic .

savita Kadam
15:44 16 Dec 20
Had wonderful experiences here whenever i visit this clinic. Dr Tejal and all the staff there are so heart warming and helpful! Dr Tejal talks to all her patients very politely! Everyone is a perfect gentlewoman in this clinic!Thankyou for the nice hospitality

Dr Khushal Gangwani
11:09 16 Dec 20

Maitri Shah
05:29 15 Dec 20
Very satisfied with the dental treatment given by Dr.Tejal Shah at sabka dentist.

Mahesh Shah
11:40 20 Oct 20
Very good sabka dentist & Dr. Tejal & Staff also very supporting to customers

Jatin Shah
06:46 13 Oct 20
I done my cleaning treatment toady it was very nice treatment done by Dr Tejal shah.

Very good place,nice experience ,well maintained clinic n cooperative doctors...

Sabira Nagori
14:33 27 Sep 20
It is the most amazing clinic. There are good services given by the doctors . They take a lot of care of being hygenic. My treatment root canal was done very nicely by the doctor .

Niyati Shah
12:05 26 Sep 20
Very good treatment served by dr tejal . Did a root canal , totally painless . The staff was very co operative, very helpful . Anita and shilpa , the staff was very polite and guided very well . The precautionary measures was very well taken . Everyone should visit sabkadentist for their treatment .

Shilpa Pardeshi
13:50 25 Sep 20
Nice consultation done by Dr. Pooja.

devraj chaudhari
11:27 25 Sep 20

Bhuvanashwari Devendra
10:21 24 Sep 20
Dr is very good n the treatment ws aswome

Shraddha Shinde
10:09 24 Sep 20
Nice cleaning treatment done by doctor and all staff is very helpful.

Ganesh udnoor
14:11 22 Sep 20
The root canal treatment was done very nicely . The treatment was painless and the precautions was taken very properly with respect to corona situation.

Nasiruddin Qureshi
07:55 22 Sep 20
Excellent safety measures have taken . Implementing safety procedures is not important more than following it thoroughly special Thanks to DR cumie and all the staff 🥰🥰

Rahul dhangar
06:25 22 Sep 20
It was a very good and thorough cleaning done . Must visit sabkadentist for dental treatment . The whole staff was very helpful.

Jai prskash Yadav
08:55 09 Sep 20
Well mantined clinic, All safety precautions taken during pandemic, Staff and doctors take care of every patient giving them prior appointment maintain social distancingKeep it up!!!!👍👍

Priya Udnoor
13:45 08 Sep 20
I had visited sabkadentist vileparle west branch for my extraction . The precautions for corona situation was very well taken care of. The doctor Dr Tejal shah did a very good check up and consultation. The support staffShilpa and Anita very well helped in assisting for other things.The extraction was done very nicely and I am now relieved of pain completely. Everyone should visit sabkadentist for their dental treatment .

Umesh Yadav
11:59 08 Sep 20
Took quite some time but the results are incredible!My teeth are perfect now... 😄

Collin Creado
11:20 05 Sep 20
Excellent work done by doctor and management.

Arbaaz Qureshi
12:22 04 Sep 20