Dental Clinic in K.K. Nagar
Address: Simandhar Complex, 12& 17, KK Nagar Rd, near Prabhat Chowk, Ghatlodiya, Ahmedabad, Gujarat 380061.
Monday – Saturday 11 AM – 8 PM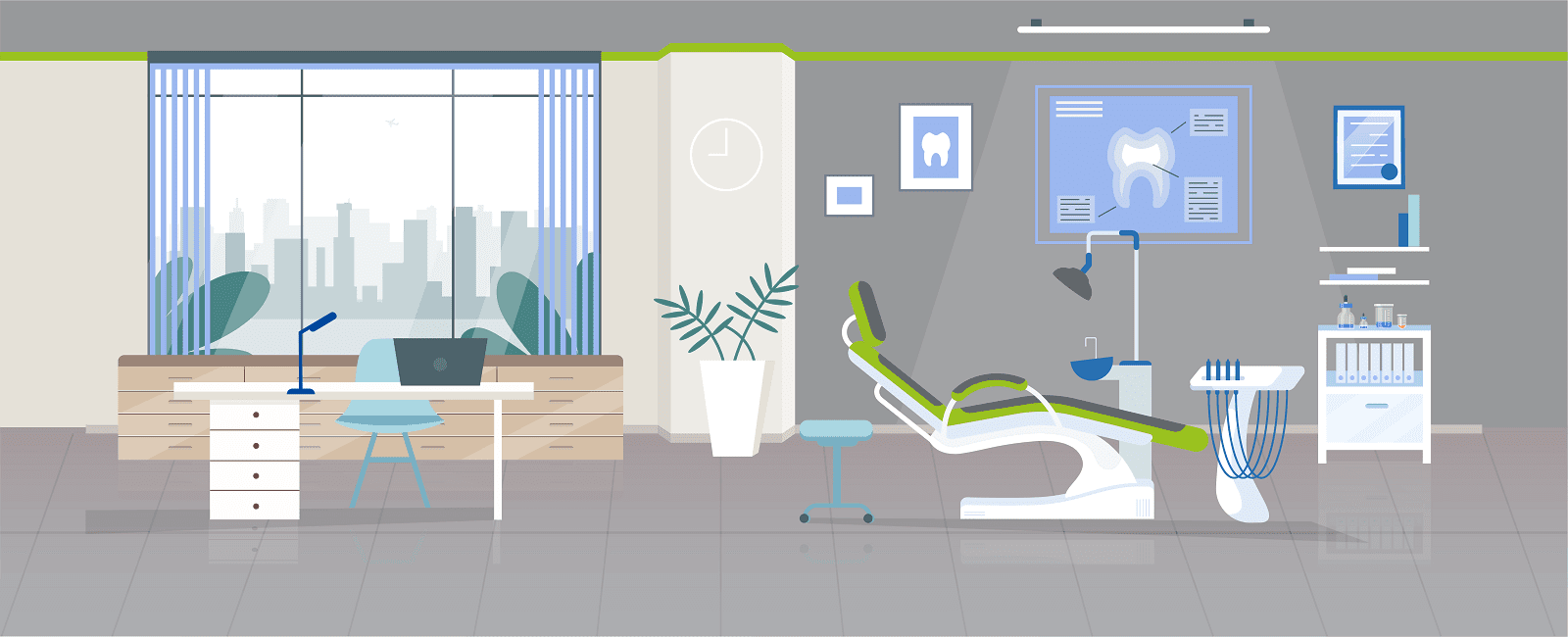 Good Service ,friendly environment.

Bhavin koshti
14:14 11 Sep 21

Daksha Malaviya
13:09 01 Jul 21

PRINCE singh
13:24 24 Jun 21
Doctors are very good and the staff is also very helpful. Overall it was a good experience

KP Kush Patel 17
05:34 08 Jun 21

Proper guidence and proper checking

rajesh vavdiya
14:31 27 Apr 21
Very much satisfied by dental procedure and treatment.

Hardik Goswami
05:30 22 Mar 21
Dr heena and priyanka was very cordial and I felt i have went through all the process in no time. Very informative, effective and good service. I recommend sabka dentist for any teeth related solutions.ThanksAdityaCardekho

SONU KUMAR
13:44 18 Mar 21
So there are a couple of dentist around here, 2/3 of them, I visited the others only to find their fees on the higher side. Visited Sabka Dentist, as I entered the receptionist greeted me and asked what service I have come for, she said it would cost me 500, then she gave me a form which I had to fill, took an appointment and headed out. Next day I came in for a clean up, scaling and polishing, the doctor who was present was Dr. Heena and had a look at my teeth, and told me it would be 500 again, confirming before the work began, as this cost changes on the amount of work and how bad your teeth are, I do this Bi-Yearly, so no biggie. Before I sat, they made me wash my hands thoroughly and then had me sit. She went around her job, along with her assistance. They had mask, gloves and even a face shield on, so covid is far away from this place for sure, everything was slick and professional. I paid via my CC and then she suggested I put in braces as I had mal-aligned teeth and also educated me on the need, process, different types, and pricing as well patiently. She was great in her sales pitch, cross-sell up-sell, she did it all brilliantly, i quizzed her on a couple of googly myself and she answered those too. She gave me her card, the brochure and suggested I get the work done, my overall experience was superb, quick, Hassel-free and most of all cheap. Thanks Heena, Sabka Dentist and team, keep it up.

Jude Fernandes
06:00 18 Mar 21
Its a best dental clinic in K.K nagar. Hygiene of all treatment it a best.

Nilesh Mistry
06:34 15 Mar 21
I got my braces treatment done with sabka dentist.I have started my treatment from February 2020 and complete on March 2021(treatment delayed due to lockdown). Doctors of this clinic are much polite and cooperative. I would like to special thanks Dr. Sunny who did the treatment. And also thankful for the other staff😊 The treatment cost is much less than any other clinic 👍 Your all doubts and confusion will go away with the experience and knowledge doctor here!! I am too satisfied with the results.I would recommand to visit at least once!!❤️Thank you for the beautiful smile 😁

Shreya Parmar
15:52 13 Mar 21
Overall excellent service and treatment overall. Doctors are very co-operative.

Vishal Jani
13:16 03 Mar 21
awesome workrct work is smooth and perfectdr work is also excellent

Ankit Sinha
04:42 03 Mar 21
It's the best dental clinic in ghatlodia. Doctors and staf are very supportive. If you require any dental issue than must visit this clinic.

Milansinh Jetavat
14:18 02 Mar 21
Very good clinic and great service they are providing.

Nishith Prajapati
04:20 02 Mar 21
Please visit sabka dentist kk Nagar the scaling service is good and the doctor is so nice and friendly.

Pratik Jha
14:33 04 Feb 21
Nice staff and nice treatment for us..

Yogesh Chauhan
15:50 03 Feb 21

Dhiral Patel
06:52 07 Jan 21
The doctor experience the whole procedure so pataiepa and also carried out very nicely. Had a wonderful experience and have good experience and cling by Dr. NaysaK

Vikram Patel
13:18 06 Jan 21
Got RCT done with very less pain as compared to my last RCT from other clinicDr Manisha and staff very co-operative. They take care of every small things related to all process. THANKS to Sabka Dentist.

Deepak Salunke
11:11 30 Dec 20
Had RCT treatment and it was good and less painful, Dr Naisha was polite was explaining everything about treatment & the staff was co- operative.Also all necessary precautionary measure were taken for Covid-19.Overall it was good experience.

Lalit Prajapati
12:47 16 Dec 20
Had a very good experience, very comfortable teeth cleaning by Dr naisha,co operative staff

Ashwin Parekh
12:35 16 Dec 20
Had Avery good experience vary conmfertable teeth cleaning by Dr nauisha co opratiive staff

meet patel
15:22 03 Dec 20
Had a very good experience ,veryconfertable teeth cleaning by Dr naisha ,co operative staff

Daxil Patel
13:41 03 Dec 20
Got Rct done with very less pain as compared to mu last Rct from other clinic Dr.Naisha,co-operative staff.

Jignasha Patel
07:04 02 Dec 20
Had a very good experience very comfortable teeth cleaning by dr. Naisha .Co operative staff.

Sanjay Singh
12:16 24 Nov 20
Dr.naisha malik did very good extraction of my tooth painless treatment,good expelience, very good co-oprative staf.

Bhavsar Nil
07:17 19 Nov 20
I was very nervous about. getting braces but dr. Naisha helped me. Understend. The. Prosess did it. Meking me. Comfertable

Anil Patni
12:00 12 Nov 20
Had a very good experience very comfortable teth cleaning by Dr naisha co operative staff

Krishna Patel
14:01 11 Nov 20
Had a very good experience and comfortable teeth cleaning by dr Nisha & staff is co operative

umesh bhavsar
13:04 29 Oct 20
Got RCT done with very less pain as compared to my last RCT from other clinic dr.saudah,co-oprative staff

Parth Patel
06:24 13 Oct 20
We have i.e. two persons has taken treatment and paid upto Rs. 65000.and also taken tŕeatment but not paid kit.

Kiran Shah
07:20 10 Oct 20
Very good experience at sab ka dentist k.k.nagar branch.Dentist have thoroughly examined ,diognised and explained the treatment with full satisfaction.We will recommend other patients also to consult sab ka dentist k.k.nagar branch.Thanks

Tarak Dave
09:36 07 Oct 20
Dr. Nisha malik did. Very good tooth extraction without any pain and comfortable, highly recommended to visit k.k Nagar good cooperative staff

Prem Panchal
06:25 07 Oct 20
The doctor explained the whole procedure so patiently and akso carried out very nicly had wonderful experience cleaningHaf a very gif experience, very comfortable teetj cleaning by Dr.naisha , cooperative staff

The doctor explained the whole procedure patiently and also carried out very nicely ND wonderful experienceHad a very good experience very comfortable ND also teeth cleaning by Dr. Naisha, cooperative staff

Jain Lalit
05:11 26 Sep 20
The doctor explained the whole procedure so plariently and also carried out very nicely Had wonderful experience

Dr. Kishan Vora
13:24 25 Sep 20
Had a very good experience very comfortable teeth changing by naisha coporative staff

viraj mistry
06:45 25 Sep 20
Got rct done with very less pain us compared to my last rct from other clinic

Shah Prince
13:19 05 Sep 20
Explained everything nicely. Friendly staff.

Raj Panchal
06:53 11 Aug 20
excellent services and well equipped clinic with very good staff. Dr krishna treated my teeth and gums very nicely.I was having problem of bleeding gums and infection in the gums. Dr krishna helped me to overcome my dental problem.I once again thank her

arpita jain
07:43 31 Jul 20
The first time, I visiting Sabka Dentist, K K Nagar Branch for my wife's tooth filling. One of the best dentist Dr. Krishna Solanki and Good and supportive staff members. good treatment and also give guidance regarding how to keep your teeth healthy. very convenient location, hygiene, spacious, neat and clean clinic, temperature check, sanitizing available due to this COVID pandemic situation. I would recommend them to my friends and family members.

Amit Panchal
07:09 20 Jul 20
I was provided excellent and quick service when I visited Sabka Dentist K K Nagar branch for my tooth filling. Dentists and other staff members here are experienced, patient and caring. They not only provided me the treatment I needed, but also educated me about how I can maintain a good oral hygiene. Also, the location is convenient to reach and the overall clinic is neat and spacious. I would definitely recommend them to my friends and family members.

shahid koth
14:07 07 Mar 20
Good behavior staff and doctor

vikram jain
07:38 07 Mar 20
Good treatment for Dr. Krishna

Amit Pareek
14:45 06 Mar 20
Painless tooth extraction done by Dr Krishna

patel prakash
12:52 05 Mar 20
Nice. No pain. It's my first time.Nice exp.Very good staff and dr.Thank you

sunil gohel
14:45 04 Mar 20
It's good experience all ever.. good work and good management...

Jignesh Brahmbhatt
06:04 04 Mar 20
It was great treatment done by dr.krishna great experience

jaysinh Parmar
12:59 29 Feb 20
Doctor Krishna is so good

Aneri Nayak
12:57 29 Feb 20

Vipul Dave
05:38 29 Feb 20
Docter krishna are so good

doctor krishna is so good

Tejas Desai
14:57 26 Feb 20

Mayank Gajjar
13:18 24 Feb 20
Had a great experience. Dr. Krishna is well experience dentist. Staff is also great. Nice hospitality as well as dental service. Must visit!

Vani Gadhvi
14:51 22 Feb 20
The treatment offered is very nice and the staff too along with great ambience.

Yesha Kadiya
14:51 22 Feb 20
Doctor is so good and staff are nice

Shilpa Prajapati
07:49 22 Feb 20
I have good experience during my first visit ...i got proper guidance and remedies to take further steps for good health.

Bhavya Lakhlani
14:08 21 Feb 20

Bhavin Limbachiya
13:14 20 Feb 20