Cosmetic Dentistry in Bangalore
Cosmetic dentistry aims to improve your dental health and smile appearance. This treatment removes discolored patches, stains, chipped teeth, and misalignment of teeth. This treatment is not a mandatory type, it is an elective procedure. Cosmetic dentistry can help to boost your smile and bring in new confidence into it. You can get better cosmetic dentistry in Bangalore at Sabka dentist.

Cosmetic dentistry is a field about creating a positive impact on your teeth that can boost your smile. The main aim of undergoing cosmetic dentistry is to maintain proper dental health, function, and appearance for a lifetime.
Cosmetic dentistry is not a mandatory procedure, it is an elective procedure that helps to remove stains, discoloured patches, chipped, and even misaligned teeth. Cosmetic dentistry mostly involves procedures like Teeth whitening, dental veneers, dental bonding, inlays and Onlays, dental crown, dental implants, and other options.
If you want to find the best cosmetic dental clinic in Bangalore, then you will probably have to go through a lot of research procedures, or you can visit the Sabka Dentist dental clinic.
How to find the right Cosmetic Dentist?
Finding the perfect dentist in a city like Bangalore is very difficult. It requires a lot of patience and careful consideration to find a cosmetic dentist in Bangalore. However, technically there is no noticeable difference between a dentist and a cosmetic dentist.
It is usually the dentists who conduct cosmetic procedures. Typically, cosmetic treatment is a combination of a wide variety of dental procedures that you may have to choose. But concluding to one procedure is undoubtedly tough. There is almost nothing that can help you to select a perfect cosmetic dental procedure or a dentist.
If you are trying to find the best dental cosmetics and implant center in Bangalore, then it is essential to collect referrals from friends and family. Once you make a list of the dentist available near you, you must start finding each of these doctors in your local search engine.
You may check their details, qualification, and specialization from their website.
Finally, after going through the details that you have collected from various websites, it's time to cherry-pick one cosmetic dentist in Bangalore who holds maximum experience in the field. 
You may ask your dentist about his/her area of specialization, skills, etc. Once you have decided, you may plan for an initial consultation. You may also ask the dentists if they are a member of the American Academy of Cosmetic Dentistry so that you know that they strictly adhere to a specific standard that qualifies them as an accredited member.
In your first consultation with the dentist , you must note down all your queries so that you don't miss anything. Moreover, in this consultation, you are supposed to discuss all your issues with your dentist.
Make sure that you feel comfortable when talking about your dental problem. Now, if your dentist finds out that your teeth, gum, or other oral structure requires further evaluation, then they may continue doing that before performing a cosmetic treatment.
This is because the condition of your oral health will have an impact on the final result. To get the right advice for your dental procedure it is essential that you select the best cosmetic dentist in Bangalore, and Sabka Dentist has the best dentists who have good experience and knowledge to help their patients
Benefits of Cosmetic Dentistry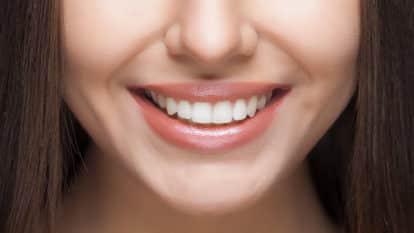 The importance of maintaining dental hygiene is no more unknown to people. However, some people are not at all careful about their dental health.
They need to follow the necessary steps that are required to prevent a severe dental problem. Following are some advantages of cosmetic dentistry that everyone must know-
Improve your bite- Many people do not have a proper bite, but very few feel interested in improving the condition. However, people undergoing a cosmetic procedure will be able to regain a balanced bite and an appropriate alignment of teeth.
Restore your beautiful smile- A beautiful smile is probably one of the best accessories you can carry anywhere. You can regain your beautiful smile only if you choose to undergo a cosmetic procedure. If you want to experience a cosmetic dental surgery in Bangalore, then you may try out Sabka Dentist for once.
Save some money- Although the cosmetic dentistry cost in Bangalore or any other city is expensive, the best thing is the result that you accomplish. The result obtained from a cosmetic procedure is permanent, but you have to maintain the results by securing dental hygiene. This can save your money from undergoing any further cosmetic dental procedures in the future.
Enjoy food- Who does not love delicacies? Once you have undergone cosmetic dentistry, initially, you will have to wait for some time unless your teeth have healed completely. Once healed, you will be able to relish any food. However, it is recommended by most dentists to avoid sticky food, sweets, and beverages as they may start damaging your teeth.
Feel confident- Last but the most crucial and genuine benefit of undergoing cosmetic dentistry is to feel confident. Struggling from dental issues can be annoying, but doing something that will resolve all of these issues will make you feel relaxed. In some people, toothaches and dental problems give rise to some medical concerns like insomnia, migraines, etc.
Why Select Sabka Dentist?
If you genuinely intend to choose the best in dental treatment, then Sabka Dentist can be the right choice. The clinic utilizes high-quality upgraded state-of-the-art infrastructure to facilitate a smooth procedure.
Additionally, the dentists of the clinic are all qualified and experienced to provide the best cosmetic treatment plan to their patients.
It is imperative to be very confident and reassured when choosing a cosmetic dental clinic in Bangalore. The best way to know about a clinic or a dentist is to check out the previous procedures done at the clinic and the result achieved.
Sabka Dentist maintains transparency and invites you to browse through their website so that you can decide what's best for you.
Finding the best cosmetic dental clinic in Bengaluru, Karnataka is not an easy task as there are so many options available; you have to do proper research before visiting.
With a lot of efforts for all these years, Sabka Dentist is now known as the best dental clinic. You should visit once as it would fulfill all your needs and requirements.
Dr. Reena Waghela Dental Director of Sabka dentist says "One can use various options of cosmetic dentistry to regain their confidence and carefree smile."
Dr. Preethi Nagarajan Dental Director of Sabka dentist says "Smile makeover with veneers and laminates is the best treatment to correct the imperfections of your teeth like discoloring, gaps between teeth, broken teeth et."
Dr. Zita Antao Dental Director of Sabka dentist says "Teeth Whitening helps you to get yourself pearly white and stain-free teeth which helps in making you smile confidently."
JP Nagar
No. 123, 1st Floor, 24th Main, Opp Royal High School, Next to WE Fitness Gym, 5th Phase, JP Nagar, Bangalore – 560078
Jayanagar
1st Floor, Diamond arcade, 38th D Cross, 11th Main, Opp Airtel Gallery, Next to Vijaya College, 4th Block, Jayanagar, Bangalore – 560011
HSR Layout
No. 803, 27th Main, 12th Cross, Opp Kaya skin clinic, Near HSR police station,1st Sector, HSR Layout, Bangalore – 560102
Koramangala
No.429, 80 feet road, Opp National games village, Near Koramangala bus depot, 6th Block, Koramangala, Bangalore – 560069
Rajaji Nagar
Ground Floor, Chirag Plaza, 63-B, 10th Main, Next to ESI Hospital, Ram Mandir Road, 4th Block, Rajaji Nagar, Bangalore – 560010
Malleshwaram
No.58, Ground floor, 6th Cross, Next to A2B, Sampige road, Malleshwaram, Bangalore – 560003
BTM Layout
1st Floor, No.773,7th Cross,16th Main,BTM 2nd Stage,Near Mcdonalds,Bangalore 560076
Vijayanagar
No. 45, 17th Cross, MC Layout, Vijayanagar, Bangalore – 560040
HRBR Layout
218, Antonite Sunshine Complex Kammanahalli Main Road, Above Reliance Footprint , HRBR Layout Bangalore 560043
Whitefield Main Road
No. 364, Gurushree Tower,3rd Cross, Whitefiled Main Road, Opp. Unilever R & D Center, Next to Food World, Whitefiled, Banglore 560066
HSR Layout BDA Complex
No. 59/101/A, 1st floor, 17th Main Sector 6, Opp Icici bank Sector 7 branch and Lenskart , HSR layout, Bangalore: 560102.