Everyone is conscious of their appearance. And we know that teeth play a critical role in it. Properly aligned teeth are a blessing for some people, and they're fortunate. But everyone is not that fortunate.
Misaligned teeth hamper our personality and smile. In this case, we have to go to a cosmetic dentist. He is the person who knows the methods to align the teeth and make them presentable.
Dental braces are the major tool used for teeth alignment. As there is a drop in the dental braces price in general, more people undergo the treatment and correct their smiles.
Aligned teeth not only improve appearance but also have many health benefits. For example, oral hygiene improves significantly when the teeth get aligned. It is because the toothbrush reaches every corner and cleans the teeth properly.
Also, there is an improvement in speech and pronunciation when teeth get aligned.
Though the treatment of misaligned teeth using braces is simple and effective, still many people hesitate to undergo the treatment. It is because they get confused by various misconceptions prevailing about dental braces.
The fact is that all these misconceptions are just myths. Let's understand a few of them.
Myth: Braces are painful and awkward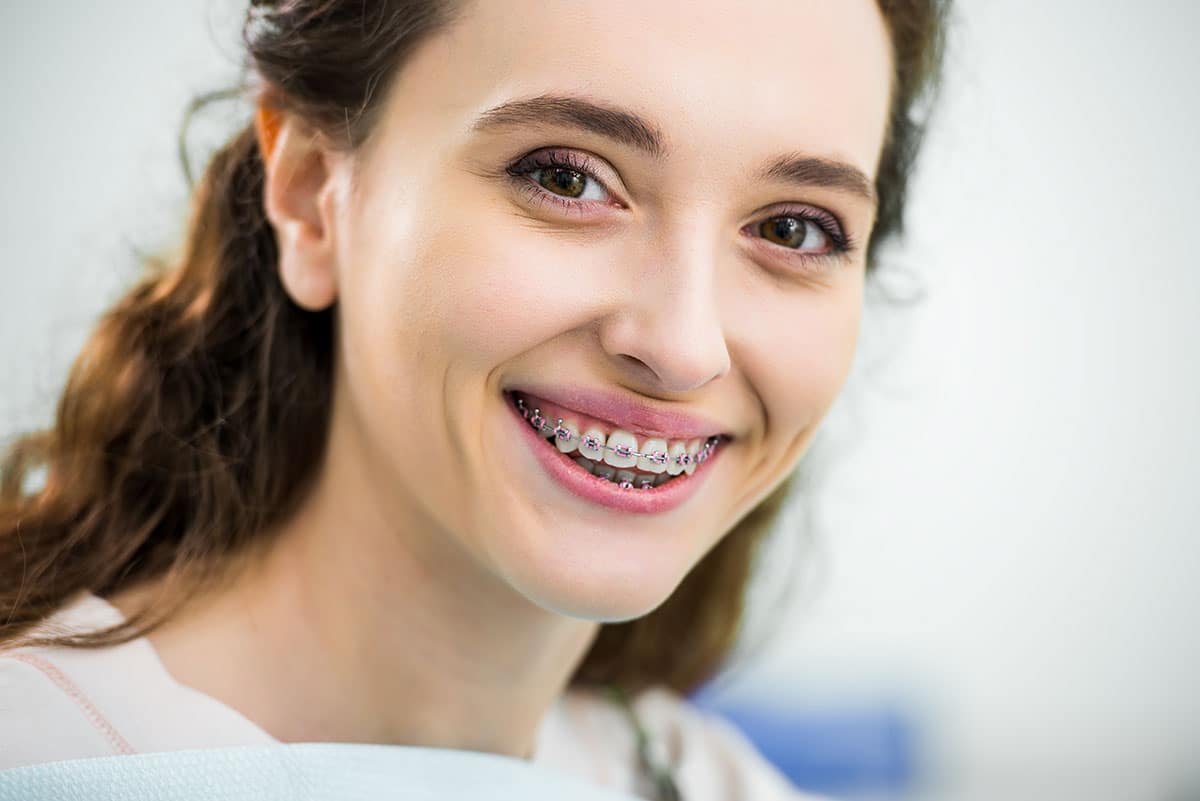 Even if dental braces become affordable, many people do not opt for them because they think it is uncomfortable and painful to wear braces. The mouth aches the entire day.
However, you will be surprised to know that you do not feel anything unusual while wearing braces. You forget them most of the time. They become a part of your life and daily routine.
Myth: Braces are suitable when you are a kid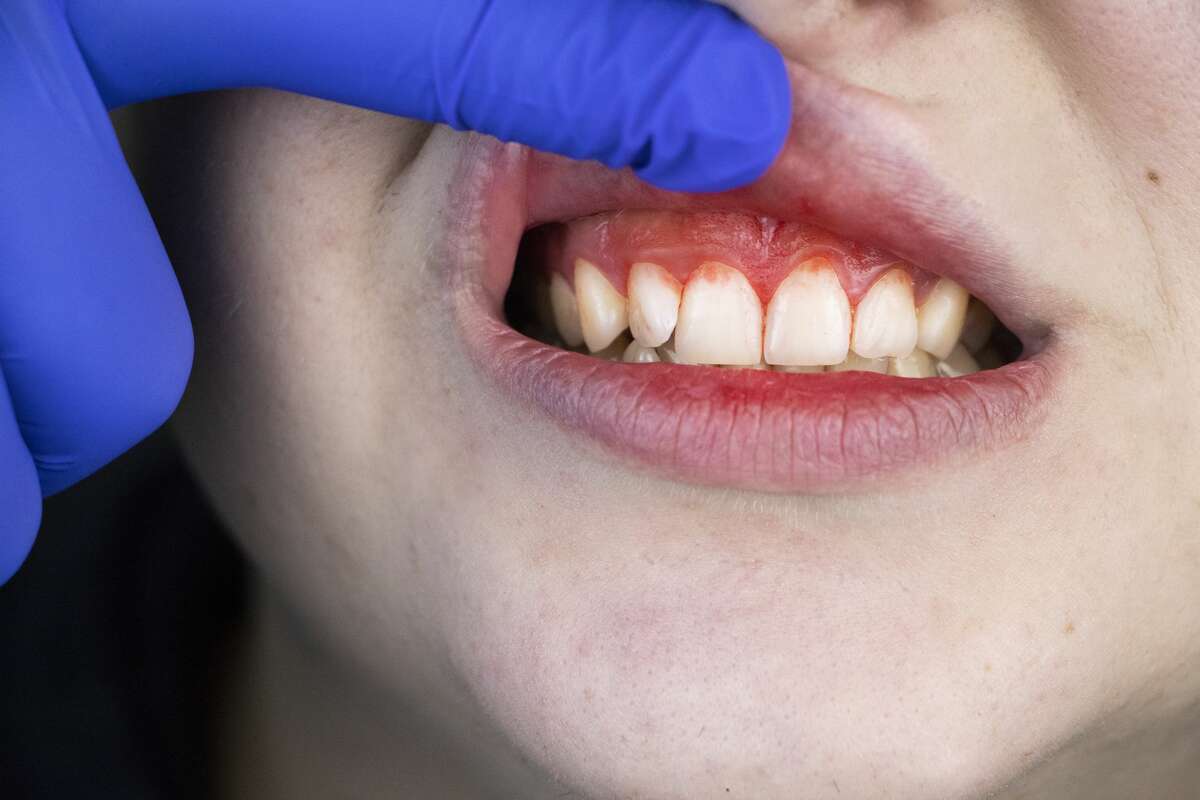 Again, it is just a myth. The fact is that more than one-third of braces are used by people more than 18 years of age. As dental braces price is getting low every year, more adults are thinking about using them for teeth alignment.
Whether you are a kid or an adult, braces are just right for you if orthodontic treatment is required. Do not get embarrassed by your misaligned teeth anymore. Meet a specialist cosmic dental expert.
Myth: Braces are required for cosmetic reasons only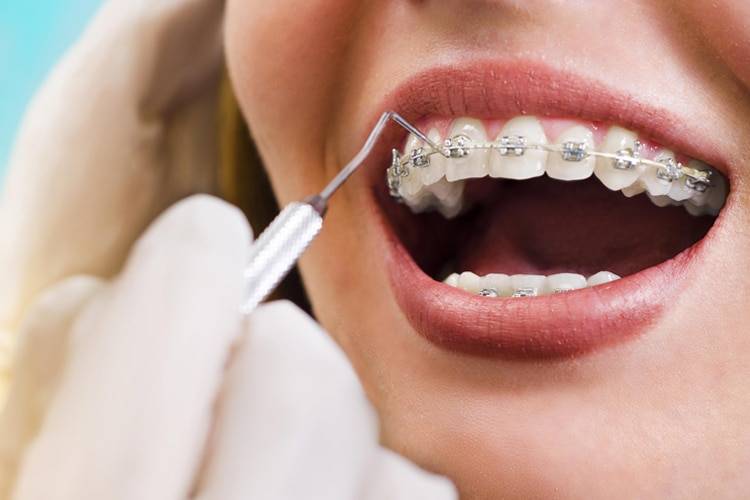 Do you think that braces are required only if the front teeth are misaligned because they are visible? No, you are mistaken. Indeed, the cosmetic benefits are more when you align the front teeth, but the alignment of the inner teeth is equally important.
Remember, aligned teeth are always healthy teeth. It is because your toothbrush would reach every corner of the mouth when the teeth are correctly aligned. You can floss them well.
Myth: Only when you want straight teeth, do you need braces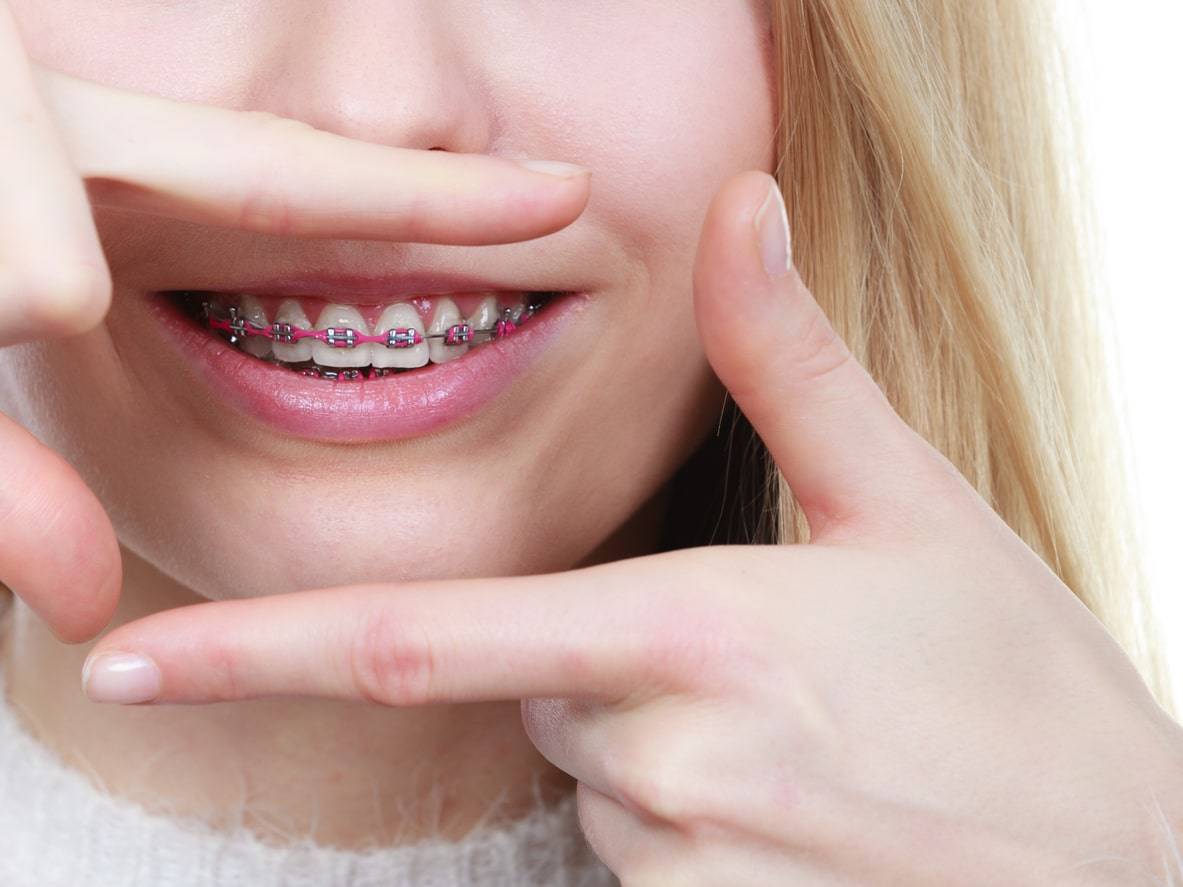 Orthodontist dentistry treatment concept. Happy smiling woman showing her dental braces on teeth
People use braces to align their teeth and make them straight. However, it is not only the reason you need braces. They are useful for treating crowded teeth when the gap is uneven or when there is no gap at all.
Braces can correct a range of complex problems and resolve several issues. Orthodontists treat several problems with the help of braces. You need to contact an expert and get the dental brace's price.
Myth: Any dentist can provide braces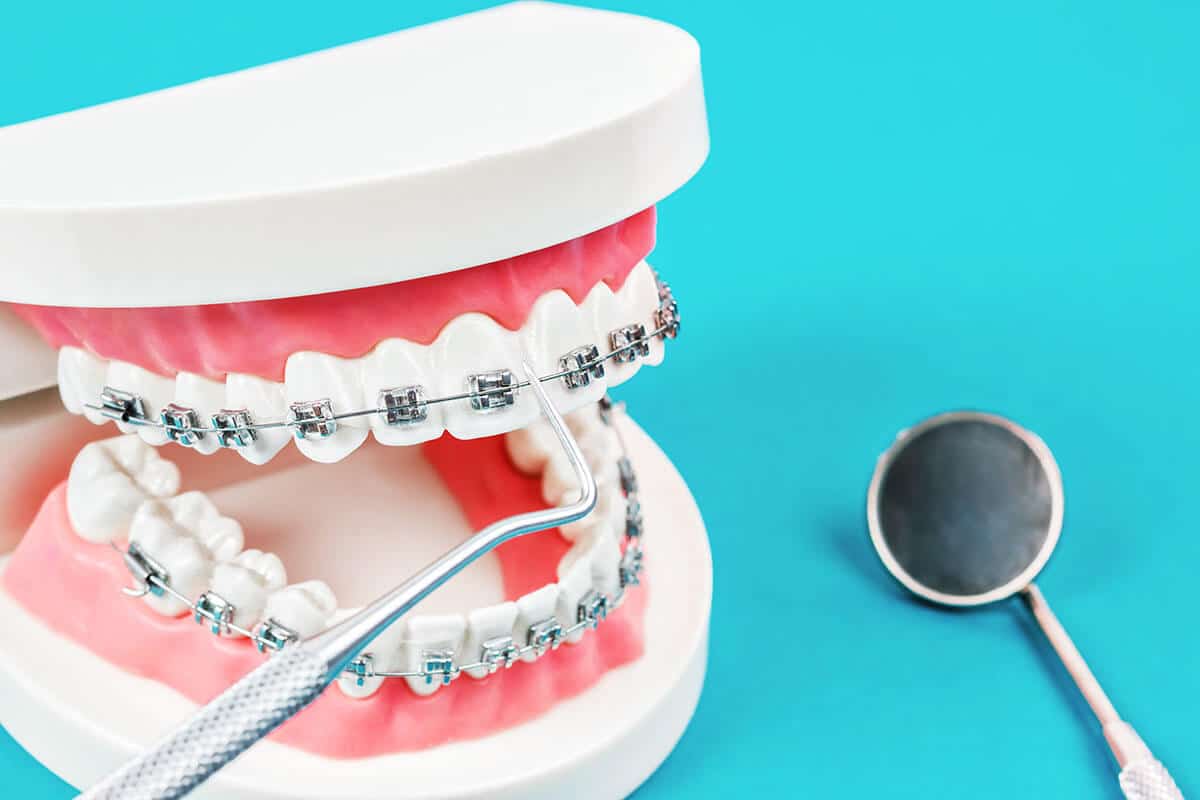 Dental treatment can be obtained from an expert but there are many different types of expertise. Braces are provided by Orthodontists. He is an expert that can align the teeth. You can contact the nearest orthodontist and learn more about the benefits of braces. You should call the doctor and request an appointment.