Dental Clinic in Gokhale Road
Address: Paradise Tower, Flat No 215, 2nd Floor, Gokhale Rd, Thane West, Thane, Maharashtra 400601.
Monday – Saturday 11 AM – 8 PM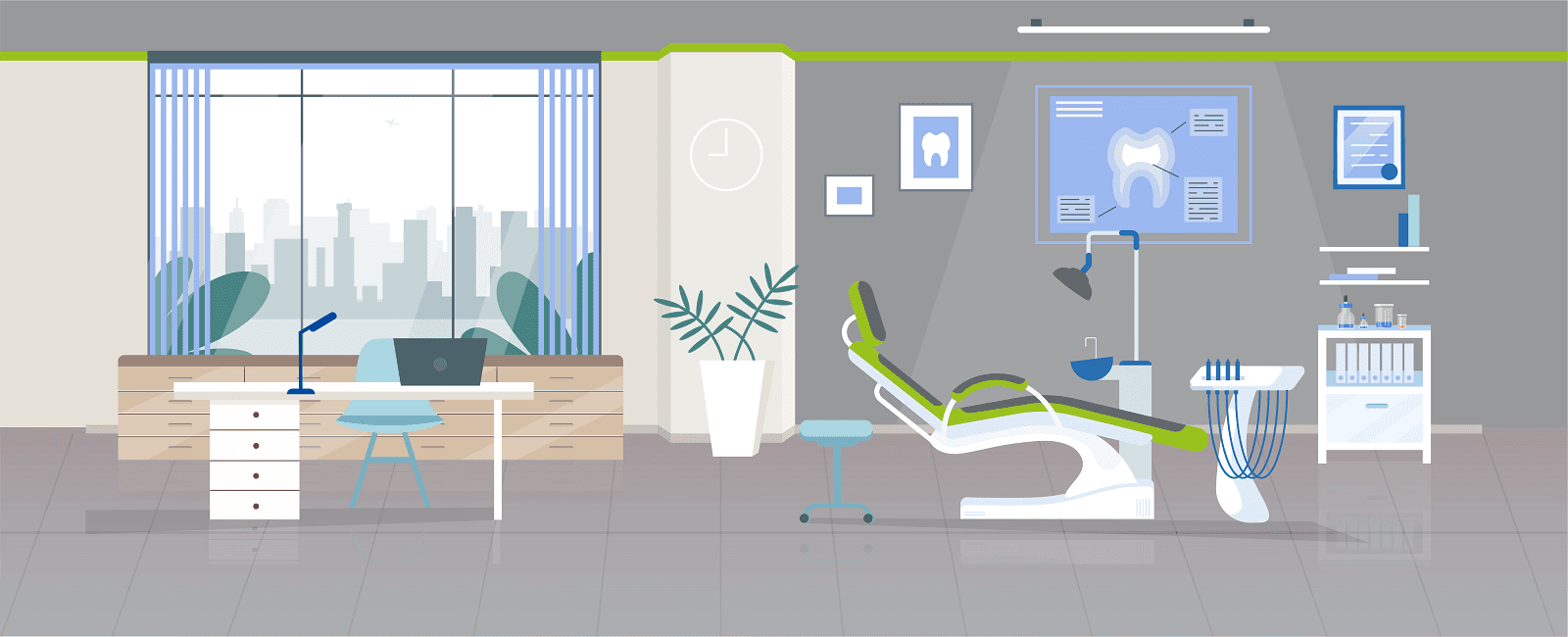 Gumansingh Rathod
07:41 25 Feb 21
Excellent experience. Dr. Rupashree is a very telented and good behaviour person.

chand sondhi
15:39 19 Feb 21

Tushar Borade
13:57 18 Feb 21
Good service & co-operation of clinic Doctor & staff. Even in Covid-19 pandemic situation hygen & high security maintained in clinic. I feel very safe & comfortable while my Root canal treatment. Also the cost is affordable & best quality than other clinics. I satisfide with the service provided by staff. Thank you so much.I again visited to this cinic for another Root canal treatment. My experienced is same as i mentioned last time. I am suggesting to my friends to get treatment through sabka dentist.

Manisha Malvankar
05:15 10 Feb 21
Can any body tell me what is the price to clean teeth piyiria?

Raj chaurasiya
18:32 04 Feb 21

Anil Dhnagar
12:01 03 Feb 21
Nyc treatment very hygiene treatment supportive all staff nyc doctor very kind best dental treatment in Sabka Dentist

sandhya botre
06:42 29 Jan 21
This is really a very good place in Thane to get dental treatment. The charges for the treatment are reasonable and Doctors are experienced, helpful and friendly.I would recommend others to visit for their central treatment.All necessary precautions and hygiene is maintained at clinic.Dr.Ankita is experienced and gives the treatment after explaining the procedure. All the staff is good.

Prakash Chiplunkar
11:22 15 Jan 21

Aakash shelke
10:01 07 Jan 21
I find it as Best Dentistry in Thane. I had got my braces with affordable price.Doctors are really helpful and friendly. I would definitely recommend to visit for any Dental treatment.In current pandemic also all necessary precautions and hygiene is maintained at clinic.Special thanks to Dr.Ankita who was always there. She had also treated my mother with propert treatment during Covid situation.

divya patil
16:27 04 Jan 21
Free dental checkup its good

Nitesh Mhatre
07:20 04 Jan 21
The check up was well executed and were very polite throughout the process.

Chaitanya Bhoir
07:20 04 Jan 21
Staff is good. Patient's hygiene is taken care of nicely.

prashant D
15:28 02 Jan 21
Neat and clean premises, sanitization taken care. The only thing they need to take care is the timing they call the patient.Like I was called at 11 am and saw a lock hanging on the clinic. Ofcourse the employee came at 11.10 am.My only submission is call the patient at 11:30 am then.Rest I am satisfied with the services.

Gitesh Nayak
07:00 11 Nov 20
Very Good Service with highest safety precautions i have ever seen during covid pandemic

abhishek bhanushali
12:09 02 Nov 20
Very good doctors and staff clinic maintain very good hygiene

Indubala Pandey
11:33 01 Oct 20
I had very good experience here.staff is very good and maintaining good hygienic

Jagdish Pandey
11:31 01 Oct 20

Raj Shinde
07:13 29 Sep 20
Amazing service, very cooperative staff and skilled doctors.My self my wife and my daughter is undergoing treatment for extraction and implants.Cost wise also affordable.Good trained doctors and staff.

Let's Cook Jhatpat
12:18 21 Sep 20
Dr. And staff is very nice.

Mangesh Pote
11:43 16 Jul 20
Dentist are where expert with there work very kind in nature. Very good service I m happy with my wisdom tooth extraction treatment and my braces treatment is going on......

Apeksha Patil
19:13 11 Jul 20
Cleaning was done nicely. Service is good.

Ashok Bhagat
11:17 11 Mar 20
Cleaning procedures is very good.... ALSO DR SHETTY & STAFF ARE VERY GOOD AND SERVICE TOO.

komal patil
10:13 07 Mar 20
"The staff is friendly and knowledgeable. The dental care for each patient is considered important and individual needs are thoughtfully implemented. The dentist is genuinely friendly "

subhash patil
13:00 06 Mar 20
Excellent..Good Service from Dr shetty..Even staff here is good at service..

Sagar Sarang
10:16 06 Mar 20
Skilled, Cooperative and caring team

Hemant Dandekar
17:43 05 Mar 20
The Doctor and staff both were really good and coordinating.Happy customer.

arvind jena
11:10 04 Mar 20

Milind Sapkale
10:53 03 Mar 20
Cleaning was nice. Staff is very cooperative.Good experience in Sabka dentist.

Abhijeet Pawar
07:56 02 Mar 20
Nice clinic.Well mannered doctors and staff too

kruti kale
13:06 28 Feb 20
Good service and treatment by doctors.

sagar shirsath
10:08 28 Feb 20
Cleaning was good. Treatment was explain nicely.

Faiz Siddiqui
09:54 27 Feb 20

BE Electronics
13:07 26 Feb 20
Great experience at sabka dentist. I had did Two root canal from here. All went successful ly without any problem. Dr. Shetty was humble and supportive toward patients.all appointments of treatment taken as per availability of time/comfort of patient.Hygein very good maintained at clinic.

Rohit Bhandare
10:35 25 Feb 20

Nitin Korde
13:58 24 Feb 20
Have done teeth cleaning from here...the service was really good and the staff is friendly and helpful

Rutuja Tarkar
07:50 24 Feb 20
Very good professional service to customer. Employees behavior curtious.Giving information to customer properly.

sandeep limaye
15:53 20 Feb 20
The visit was very much satisfactory...Good service offered ..Doctors and staffs are reaally helpful....Looking forward to get my dental problems fix.....

Very nice treatment given by sabka dentist.

Mahesh Zapale
13:59 14 Feb 20
Nice cleaning done by doctor.

asjad azim
09:00 14 Feb 20
Dr Shetty & Dr Krutika both are very humble. suggested honest treatment which a client needs to undergo. highly recommended.

BhAvIk BoRiChA
15:20 13 Feb 20
BEST TREATMENT AND EXPERINCE DOCTORS THANK YOU

Arshad Khan
09:49 11 Feb 20

Pastor Vikram Rana
07:21 11 Feb 20
Nice treatment. Good experience with sabka dentist.

Devidas Raul
14:42 08 Feb 20
Nice exp for the first time... Will visit again...

vinay chavan
12:28 04 Feb 20
Good experience cooperative staff.

Sakina Petiwala
13:10 03 Feb 20
The staff was so helpfull for any kind of info or any issue

Pritesh Bhoir
11:21 31 Jan 20
The attending Dr at Sabka Dentist Gokhale Road branch was very nice and was explaining the procedure in detail. The atmosphere at clinic is also good and hygiene is maintained.

Rahul Vaikar
15:39 27 Jan 20

Rachana Bhanushali
08:02 15 Jan 20

Its a good experience down there . Good environment and experience docs and lovely hospitality from the department thanx

anchal kanungo
13:04 04 Jan 20

Dhanshri Wagh
11:58 27 Dec 19

Priyanka Kadam
11:00 23 Dec 19
Got professional dental cleaning done in just 100 rs. Great experience..

Smrity Dwivedi
11:45 13 Dec 19
Staff is goodThey treat as like frndI love it tht nature

Pratik Patil
21:58 02 Dec 19


Om Prakash Om Prakash
08:02 21 Nov 19
Great experience with dentist & all staff.All are efficient & knowledgeable.Thanks.

Mangesh Waje
18:58 15 Nov 19
Very good experience at Sabka dentist...The staff and doctor are cooperating.... teeth treatment at affordable rate..

dipak khaware
01:04 15 Nov 19
Very good Service Thanks doctor

Laure_fl0 Ajuj
10:43 06 Nov 19
Doctors & staff are very cooperative . Service is good . Receptionist is very cooperative while fill the form . I recommend to all sabka dentist. Thank you.

Dipti Pardhiye
10:23 31 Oct 19

Sayyad Mohammed
09:52 31 Oct 19

Swapna Kadam
09:38 31 Oct 19
Excellent treatment and great approach by the team

Nitin Khare
08:30 31 Oct 19
Good Doctor & Good Staff. Good treatment in affordable price

Kinjal Kumbhar
06:47 31 Oct 19

Vicky Helange
17:32 30 Oct 19
Good treatment done by sabka dentist. Good service and co-operative staff.

Poonam Vishawakarma
14:59 30 Oct 19
nice serves and doctar is osm

Vikas Sarvekar
14:36 30 Oct 19

Pritam Lokhande
14:29 30 Oct 19

Aman Nikalje
12:21 30 Oct 19

Swapnil Dhanraj
10:48 30 Oct 19

kunal garad
10:47 30 Oct 19

VASANT PATIL
10:15 30 Oct 19
Excellent treatment at Sabka Dentist

kishan shetty
07:25 30 Oct 19
Had a very good experience !

Leena Manjrekar
08:59 24 Oct 19
First ever dental clinic i visited. Even though late for appointment slot, they offered very good service for cleaning and filling...Hope Root Canal will go well

Roshan Acharekar
16:28 23 Oct 19

suraj kayangude
11:59 23 Oct 19
It was a nice experience. I suggest sabka dentist to all .Thanks


omkar vanjpe
09:22 22 Oct 19
Very cooperative staff and Doctor also. Quick service.

Prashant Sawant
07:08 22 Oct 19
Staff is very polite.. And consultation given by doctor is very clear and understandable

moinuddin shaikh
15:29 21 Oct 19
It's good this is my first time to clean teeth

vinayak adhalakar
07:31 21 Oct 19
Impeccable service & oral health recommendationsRegular reminders, Cool offers and much more...Eat Healthy, Stay Healthy 😎

iyer nitish
08:11 19 Oct 19
Good Doctor and good staff. Good treatment with affordable price.

Sanjana Gawade
07:23 19 Oct 19
Great experience at Sabka dentist.. My sister got her painless tooth removed from Dr. Rupashree. Also entire staff was polite n caring.. Will surely refer to family n friends

vivek vivek
07:14 19 Oct 19
It's a good clinic.i just want to say thank you.

Akash Kokate
16:45 18 Oct 19
NICE TO VIST SABKA DENTIST RECEPTION WAS GOOD TREATMENT WAS AWSOM

Dilip Kumar
07:45 18 Oct 19
Good experience and affordable in price. No hidden charges

Pradeep Dhonsekar
07:13 12 Oct 19
'I have always hated going to the dentist. Dr. Rupashree Shetty at Sabka dentist was friendly, knowledgeable, efficient, and gentle. They have state of the art technology, modern equipment and gentle bedside manner.'

aditya shirawale
09:31 10 Oct 19
Very good and fast service. Nice and friendly staff. Transparency in charges.

Deepika Pawar
09:41 07 Oct 19
cooprative and honest staff.

Kashif Merchant
10:29 04 Oct 19
I am so happy Maiko Yaha aake bohat Accha feel hua so thank you so much sabka dentist

Javed Khan
07:36 23 Sep 19
Good staff and Dr or troppo cute

ivan pitte
12:33 21 Sep 19
Really happy with their service .... they have experienced doctor who will suggest you proper way...must visit...

Souradeep Datta
11:46 18 Sep 19
Best staff selection, especially Dr. Rupashree Shetty. Thank to Dr. Punit Shah done very well his job..Thanks you team.

Shadab Ansari
14:02 16 Sep 19

Panday raj
10:38 13 Sep 19

SUMANTRA CHAKRABORTY
12:39 11 Sep 19
The treatment in sabka dentist was very nice and friendly.💗

Sandesh Bhopale
15:46 10 Sep 19
Treatment was satisfactory and hospitality was good.Wish to visit again.

HG Bhalchim
08:17 10 Sep 19
Good experience, cleaning nicely done and cheap on the pocket.

keshav agrawal
12:02 09 Sep 19

seraj shaikh
08:49 07 Sep 19

Abutalib Shaikh
07:54 07 Sep 19

nilesh gaikar
07:36 07 Sep 19
Doctors know how to do their job with proper explanation, thank you.

Prathamesh Magar
15:12 06 Sep 19
Its was nice experience first time for.

SANDEEP KOPRE
14:08 06 Sep 19

Pallak Ahuja
10:14 03 Sep 19
Cleaning were done in good way

usha shelke
13:41 31 Aug 19

Tushar Pimpalkar
07:03 29 Aug 19
Very good service and dental cleaning

Neha Potdar
13:15 26 Aug 19

haresh dama
14:33 24 Aug 19

Annuraddha Shahi
13:34 24 Aug 19

Anita Kedar
07:52 24 Aug 19
Excellent doctor's especially orthodontist Ruchi Agarwal.Thank you so much for all your efforts

Niveta Naidu
14:10 23 Aug 19

Vikas Humane
13:47 21 Aug 19
I have many treatments here.Dr Pratiksha was really good. Not like other doctors suggesting unnecessary treatments, does the best job always.All centres have the latest technology equipment

Nilam Patel
12:43 21 Aug 19
Dr. Rupashree has done a good cleaning.Thanks a lot

Giving Nice Service, and Guidance For Teeth Thanks SABKA DENTIST , Gokhale Madam

Akshay Khatale
11:55 08 Aug 19
Very nice cleaning i like it

Santosh Powar
07:01 06 Aug 19
Nice treatment. Best advice from doctors.

Apeksha Sawant
10:27 05 Aug 19
Very helping and super affordable, forget all the local dentists go to sabka dentist for the right treatment at the right cost.

aniket salvi
15:51 02 Aug 19

Akash Khilari
11:27 02 Aug 19
Impressed with clining treatment.Thank you


HEENA LAKHARA
10:19 01 Aug 19
Awesome .. experienceGood ambience..Polite and friendly atmosphere

Shailesh Tiwari
16:12 31 Jul 19
Staff is good n check up was great

Deepak Kumawat
14:10 31 Jul 19
V good service given by the team

Vinod Kumar Gopal
13:02 30 Jul 19

Dhurparaj Sonar
15:24 27 Jul 19

Rahul Sonar
15:04 27 Jul 19
The doctor is very polite and explains everything pretty well so that you know what's happening and what's the reason behind the procedure.

Pratik Santani
14:20 27 Jul 19
Good experience and doctors and support staff are cooperative

Amol Jibhakate
11:30 27 Jul 19
Awesome experience. Well behaved and Good staff and professional doctors.I have done braces from here and it was very smooth process.

Akshaya Rane
09:33 27 Jul 19
Good Doctors and team , you can get good treatment with affortable price....

Shibu Baby
02:41 26 Jul 19
It was awesome experience there. The Best Environment maintain by doctors & nurses. I just clean & polishing my teeth, but they give me very positive treatment like friend. All must visit to this Dental Clinic for your long life of teeth.....

Bhootacha Bhau Vines
19:20 25 Jul 19
Good doctors & consultation

Prema Pandey
14:56 25 Jul 19
Better assistance from nurse,Proper guidance from doctor and yes teeths are shining brighter than before ✌✌😍

Edward_being_ me
11:29 25 Jul 19

Abdul Ansar
10:38 24 Jul 19
good cleaning done. docter has explained nicely.


Poonam Yadav
13:28 22 Jul 19
Good experience. Good doctor.

Varsha Santani
13:10 22 Jul 19
Good doctor and supportive staff. I was here for cavity filling and the rates are affordable here.

A esome service very polite and supportive staff, visit is you need right treatment regarding your any kind of teeth issueThanx a lott Dr.


pritesh patil
12:46 20 Jul 19
Nice experience.... Done with cleaning ....Doctor and staff was very coperative and explains everything very well... Thanks Sabka Dentist.

Tejashree Upadhye
08:19 20 Jul 19
Very good experience. Staff is good. Doctor's explanatory skill is very good.

Chandan Gawas
08:21 18 Jul 19
serivce and explaining are the best

Meena Varma
14:58 17 Jul 19
Nice cleaning done. Docters explained the treatment nicely.

Mohammed Junaid Shah
09:00 16 Jul 19

Masoom Siddiquee
08:56 16 Jul 19
Staff is very polite and well mannered. Entire set up is organised very well. Doctor whom I met was good at her work. She is very considerate and humble.

Sharon Jashnani
08:21 15 Jul 19
It's good clinic. I did just cleaning and polishing but overall experience was nice. Doctors and desk staff is cooperative.Had to wait for 45 min. even after prior telephonic appointment, this could have been avoided....

Rupesh Belvalkar
15:59 12 Jul 19
Cleaning done nicelyDental problems explained nicelyThanks

Madhav Tendulkar
15:10 12 Jul 19
Treatment is very professional & good.Clinic is neat,clean & hygienic. Overall very good dental treatment.

Dilip Samant
14:17 12 Jul 19
Good service & consultation, with very carefull staff. Thank you.

Vicky Hajare
10:46 12 Jul 19

Rahul Pawar
10:19 12 Jul 19
Doctor is very good hundul the paciant

Nofil Ansari
07:26 12 Jul 19
Clinic all staff is very helpful and treatment also of good.

nikhil sawant
13:26 11 Jul 19

Riya Singh
12:29 10 Jul 19
It's very good. Treatment was well with all the steps being properly explained. Overall it was a good experience.

Arindam Chatterjee
11:44 06 Jul 19
I'll like sabka Dental. It's very good and it's services also very nice.

Kunal Katare
08:27 06 Jul 19
Excellent service and well supported staff

Siddhesh Manjrekar
07:43 06 Jul 19
Good cleaning of teeth....and co-operative staff

Sharu Bamnolikar
12:28 28 Jun 19
Very good scaling and cleaning treatment. I would like to tell all my friendsThanksMadan Mohan Kirve

Balasaheb Alias Madan Mohan Kirve
09:30 20 Jun 19
Very good service..., & all staff is good support

anant dhond
14:05 22 May 19
Gud staff and best experience with the doctor...😊👍

Kritika Singh
12:21 22 May 19

MANOJ GUPTA
12:03 22 May 19

Vikas nandanwar
10:36 18 May 19

Satish Dalvi
11:11 16 May 19
Dr. And staffs are very supportive and helpful...also Dr. Always explained the proper details with cleared and the doubts..

sonal naukudkar
11:45 11 May 19
Good dr and good tritment very nice staff

Very Good AIi stuff Doctors & service good

Deepa Pangam
18:26 25 Apr 19

Aniket Dhond
18:07 25 Apr 19
Very helpful and caring staff

Bhushan Khambal
13:57 24 Apr 19
Today I have got my teeth cleaning from Sabka dentist thane from Dr. Prajakta and satisfied with the way she operated.

Shyam Sundar Sharma
14:54 23 Apr 19
Good doctor and good staff n very careful

Sanika Gawade
16:51 21 Apr 19
Good doctor, helpful staff & very caring... Nice treatment

Surekha Pangam 1
16:49 21 Apr 19
Explains issues very well

Tejashree Melanta
13:15 20 Apr 19
Staffs are good and understanding. Appointments process is good.

Suraj Nesarikar
10:26 13 Apr 19
Good experience with doctors and staff.

Ravi Chandra
13:49 01 Apr 19

Vishal Halde
12:59 18 Mar 19
Total service given by sabka dentist gokhale road clinic was very good.. Communication of staff with patipati was good... Happy with their service

rupesh pagare
09:35 01 Mar 19
Very friendly and helpful staff. Professional doctors. Easy and flexible payment options. Had a root canal treatment + cleaning done here. Very satisfied.

Aquib Mastan
15:39 28 Feb 19
Excellent, customer satisfaction , very generous. And patient while dental cleaning.

Shivang Agarwal
08:35 28 Feb 19
Good responsible doctors and staff who provide great service. Definitely recommended by me! :)

Viraj Kolte
10:46 27 Feb 19
Good experience,doctors are avery cooperativec

NITESH CHAKRABORTY
08:40 26 Feb 19
Good clinicNeat and they are doing good job with free checkup and sharing awareness.

Bhavesh Nachnani
15:43 20 Feb 19
Staff n Dr. Service is up to mark.

Nitin Deokar
09:44 19 Feb 19

santosh Gaikwad
13:08 11 Feb 19
good service,responsible staff.

Satish Prabhu
10:37 04 Feb 19
Very good treatment from doctor and also good staff Servis thank u

Doctors and supporting Staff are very cooperative, friendly and helpful. Main thing about Doctor is she explain in detail and show it in the mirror so we can see it. So we are happy to discuss with her. Psychologically it helps us to recover early.

Vaman Kadam
13:11 30 Jan 19
I had a good painless experience at the clinic..Dr Pratiksha and Prajakta are really good. My problem got resolved nicely. 🙂

Kamal Tilokani
13:07 22 Jan 19
I got an excellent treatment in this clinic...staff is very helpful and care taking

Akshata Yele
14:07 21 Jan 19
Got good and real issue and explained it to me very well thank u. Dr Pratiksha has given me all the option related to my tooth issue. I am great full to her

Akash Sharma
09:49 21 Jan 19
Very nice treatment and consultations given by Dr. Pratiksha and Dr. Prajkta. Receptionist and staff is also very friendly and helpful. Thankyou Sabkadentist!!!

Amisha Gawade
15:17 18 Jan 19

disha ShindeShind
10:12 17 Jan 19
Good treatmentFree checkup and X-ray.Cost as per budget.Dentist having a good nature.Nice doctar ruchi

GG creative collections
11:55 16 Jan 19
Very Good All Stuff Doctor's & Nurses & All Participent

nilesh bhonkar
10:33 16 Jan 19

arundhati sahoo
07:04 16 Jan 19
All the staff is terrific. Good experience.

Dharmanath Kangule
08:30 12 Jan 19

विद्यानंद परब
07:26 12 Jan 19
Good experience with my dentist. Good doctors & good painless treatment. Nice explanation given about the dental problems. Thank you so much all Staff

१८५७ क्रांतिकारक १८५७
13:03 11 Jan 19
Good doctor and good staff

Sachin Kadam
15:24 10 Jan 19

Pravin Sawant
14:21 10 Jan 19
Good experience with my dentist. Good doctors & good painless treatment. Nice explanation given about the dental problems. Thank you so much.

Kiran Jadhav
12:19 08 Jan 19
Good treatment,Thank You.


Shravani Kadam
08:00 02 Jan 19
Very quick service and affordable

pranit darekar
12:08 01 Jan 19
Good treatmentFree checkup and X-ray.Cost as per budget.Dentist having a good nature.

shikha singh
05:41 29 Dec 18
Staff is cordial and helpful. You can trust the doctors with treatment.

TAHIR SHAH
07:03 26 Dec 18
All the staff are too good.And the doctor giving me a good treatment, thanks a lot to dr.pratiksha.

Shyam Mishra
13:09 15 Dec 18
Doctor is good & no any froblem. Thank you very much.

jaywant pabale
08:33 15 Dec 18
Good treatmentFree checkup and X-ray.Cost as per budget.Dentist having a good nature.

Arundeep Thakur
12:53 11 Dec 18
Dr and staff very supportive

Rakesh Mulik
14:38 10 Dec 18
My experience with sabka dentist(gokhale road )was very good.dr.pratiksha and Dr. Prajkta suggestions for my tooth problems and do explained me various ways to overcome those. Do visit your nearby sabka dentist clinic.

Shital Napte
15:18 09 Dec 18

rishav jain
10:49 08 Dec 18
Doctor is good staff is also very good

manali palekar
09:30 08 Dec 18

AKSHAY NAKHAREKAR
15:04 07 Dec 18
Very good hospitality and good understanding. Doctors are experts and have a great understanding of their field. They guide us in case of any issues. Happy to recommend others.

Sumit Biswas
14:37 07 Dec 18
Good and supportive doctors and support staff.

milind mhamunkar
13:14 07 Dec 18
"Good and supportive doctor dr.pratiksha and dr.ptajkta and staff also...keep going with the good work..!!!"

jyoti dalvi
10:05 07 Dec 18
Staff also cooprative and helpful and good cunduct

Sandeep Garud
12:37 24 Oct 18

Sushil Muknak
11:37 25 Jun 18
Good staff & good Doctor I am satisfid

Phoolchand Yadav
13:30 06 Jun 18
Happy with treatment.Doctor was very good

Ganesh Gayke
08:24 02 Jun 18
Dr.Good and staffs very nice and very carefully ...very nice feeling dedicated.Thanks sabka dentist

Deepak T K
15:14 01 Jun 18
I m satisfied with sabka dentist staff and dr to fully help me

Pawan Mishra
11:13 30 May 18
Dr ache hai smjake batate hai check up Sahi hai apaiment ke liye pahle hi book karna padta hai stop Sahi tarah se samjate hai

DAMODHAR UPRIKAR
09:46 30 May 18

dipak sapkale
11:48 29 May 18

Rakesh Padval
04:33 29 May 18
Teretment is good sabkasadentist

VIRENDRA KADAV
15:17 28 May 18

Kamlesh Dhaval
13:03 28 May 18
Its totaly too good dr and staff.

Deepak Maurya
11:27 28 May 18
Great service for your teeth

Joseph Robert
14:29 26 May 18
My experience with sabka dentist(gokhale road )was very good.They gave me genuine suggestions regarding my tooth problems and do explained me various ways to overcome those. Do visit your nearby sabka dentist clinic.

harshada bhise
12:57 26 May 18
Nice treatment and the cost i think is also less compared to other clinics. They have good doctors here and staff is also helpful.

mahesh reddy
08:35 26 May 18
Very good service, sound knowledge.Thank you.

Vishal Mohite
13:37 25 May 18
Good treatment sabka dentist

Krishna Sahu
12:19 24 May 18
It was a good treatment done by doctors of sabka dentist

ansh dwivedi
06:19 24 May 18

Chandrakant i Dhomase cp
10:39 23 May 18

Shashikant Patil
07:17 23 May 18

santosh sawant
07:10 23 May 18
doctor ara good treat as a friend and nice treatment. staf also good thanks sabka dentist.

asim haddadi
12:51 22 May 18

Gumansingh Rathod
10:03 21 May 18
Dr and staff is very good and careful. Treatment is reasonable rate.

Sandeep Mane
07:56 21 May 18
"Good and supportive doctor and staff...keep going with good work.. Aabhar .... thanks again

Swapnil Shinde
06:37 21 May 18
Wondefull experience. Good staff

Pritesh Gohil
13:29 19 May 18
Very Friendly doctors.Good Treatment.

prasad chavan
15:07 15 May 18

Pradeep Mhankar
15:05 15 May 18
Good doctor check up and also staff

Rekha Patel
10:56 15 May 18
Staff is very co-operative. Dentist check up and explain very well about treatment.

Muktchhand - Ek Mukt Vyaspith
07:02 15 May 18

Prakash Pandit Prakash Pandit 12
06:59 15 May 18

Sonu Chauhan
12:22 05 May 18
Wonderful experience....experienced doctors and very helpful staff... Happy with the treatment...👌

Ravishankar Bandari
11:05 02 May 18
Staff very nice , Doc explained very well , my kid was happy with the treatment .

Arush Nand
11:47 25 Apr 18
I had a great Experienced here, since This clinic has Well Knowledge and Experienced Doctor and Even Supportive Staff as well. Doctor had given me proper plan for my Dental Treatment for better clarity. Well Organised Service and Reasonable rate are the Key for this Branch. My Over all Experience was Epic. Keep it up..

prathamesh godkar
09:12 25 Apr 18
Very nice doctor . Good experience.

Smruti Gupta
11:01 18 Apr 18

rupali sarse
13:11 17 Apr 18

Hari Gopal
07:51 14 Apr 18
Sabka dentists is nice and good service all staff is providing services is very well I fill well and good.

Suhas More
07:20 14 Apr 18

Harish Sawant
08:18 02 Apr 18
Staff n doctor are amazing. Good nice to visit.

Sakshie Kulkarni
09:44 01 Apr 18

akshay jadhav
07:16 30 Mar 18

Dinesh Singh
10:45 28 Mar 18
It was good experience with dentist Doctor and staff. Pleasure!

Netrali Deshpande
15:26 23 Mar 18
Wonderful Experience... Reasonable rates... Helpful Staff... Experienced Doctors... Very Organized Services...

Priyanka Divekar
15:42 21 Mar 18
It was good exp and good service

Dhanshree Chitale
07:47 20 Mar 18
Good treatment good staff

sai mishal
16:09 19 Mar 18
Treatment was good ,doctors are more familiar with patients , everything is good

Swaraj Bhere
09:57 13 Mar 18
My experience is very nice. Doctor is also very good with proper experience and knowledge. Overall experience is good.

Advait Mayekar
09:34 10 Mar 18
Wonderful experience....experienced doctors and very helpful staff... Happy with the treatment...

Bharati Chogale
08:24 09 Mar 18

Sachin Choudhary
13:23 07 Mar 18
VERY VERY GOOD DENTIST VERY NICE DOCTOR GOOD CARE I AM HAPPY WITH SABKA DENTIST

Ghulam Ali
12:07 27 Feb 18
Wonderful Experience... Reasonable rates... Helpful Staff... Experienced Doctors... Very Organized Services...

Shafaque Syed
12:17 22 Feb 18
Good and supportive doctor and staff...keep going with the good work..!!!

Swapnil Jade
12:39 16 Feb 18
The staff is always good and very polite

Chinmay Rackvi
12:26 16 Feb 18

Yogita Nakhare
15:11 12 Feb 18

MILIND NAKHARE
15:09 12 Feb 18

Shankar Madane
14:16 05 Feb 18

yogesh chavan
12:53 05 Feb 18

Ravindra Mali
07:58 30 Jan 18
Dr,s Are very nice & Helpful.staff also nice

supriya bhagure
07:32 30 Jan 18
Starting better and fully understanding..Dr... Experience...Are good and helpful and staff nice .

Videsh Mhatre
13:28 25 Jan 18
Professional doctors well experienced and very helpful staff and friendly with everyone treatment is also good

shweta chavan
12:23 25 Jan 18


Shyam Mali kachwaha
07:49 22 Jan 18

Arvind Patil
17:18 20 Jan 18
Over all nice treatment it's really helpful


NAMDEO NAVALE
07:49 20 Jan 18
Good staff and even the doctors were good

ATHARVA JOSHI
07:19 20 Jan 18

megha salunkhe
13:47 19 Jan 18
Staff was helpfull and doctor is much friendly and professional in his work

Comfortable for me this dentist clinic

tulsidas karrem
12:16 19 Jan 18
Good for averting , and thank you sabka dentist.

Doctor & staff are very good

Santosh Bhosale
14:14 18 Jan 18
The staff here are good,doctors are good and service is good here. Here staff is very responsbile.successful treatment here.All over sabka dentist is best .


Yogesh Lavande
05:10 15 Jan 18

Jitendra Divekar
15:42 14 Jan 18

Vilas Lokhande
14:27 13 Jan 18

Kajal Patil
14:19 13 Jan 18

Mayuri pangam
14:18 13 Jan 18

Sandeep Kadam
13:15 13 Jan 18
Good and supportive doctors and other office staff

Mahendra Navalu
14:31 11 Jan 18
Good and supportive doctors and other office staff

madhuri sawant
14:27 10 Jan 18

Bharati Gadekar
09:48 09 Jan 18