Dental Clinic in Gokhale Road
Address: Paradise Tower, Flat No 215, 2nd Floor, Gokhale Rd, Thane West, Thane, Maharashtra 400601.
Monday – Saturday 11 AM – 8 PM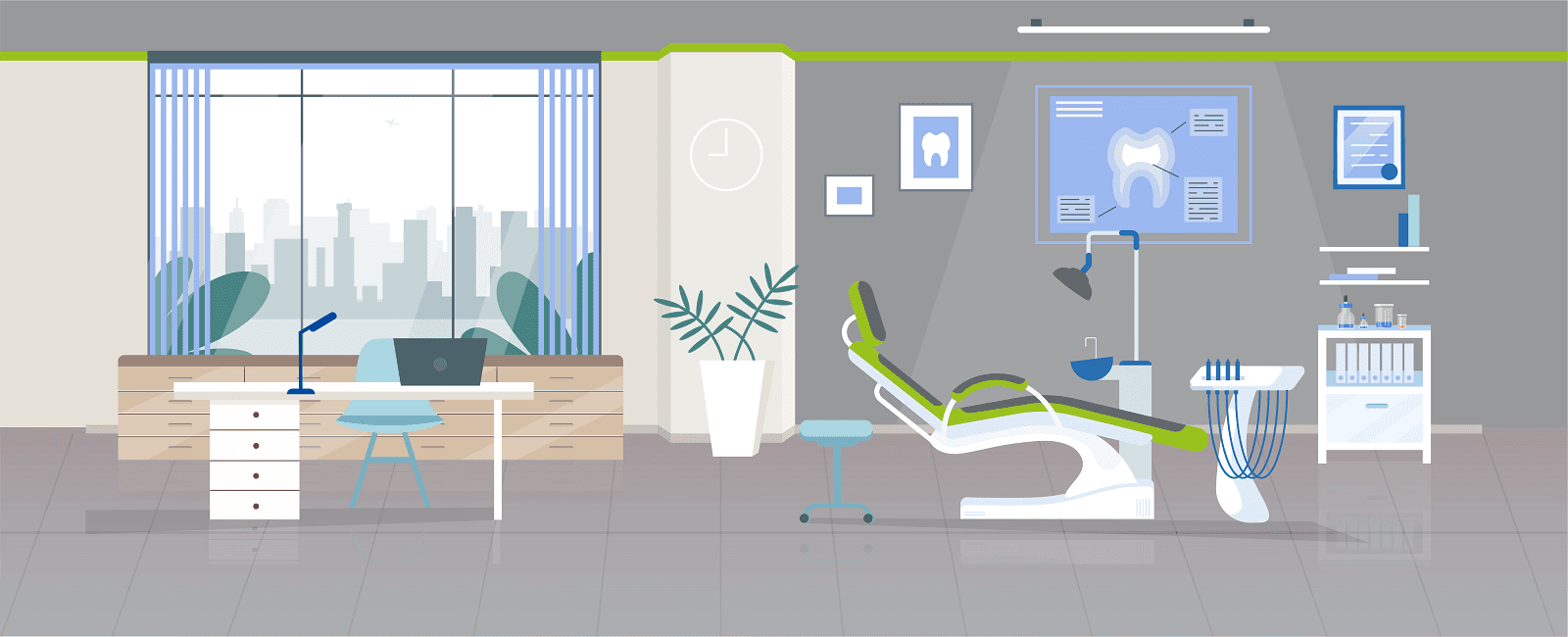 About Sabka Dentist Dental Clinic in Gokhale Road
Dental treatment is something that cannot be neglected. Sensitivity, tooth pain, dry mouth, and bad breath are a part of dental problems. It is necessary to look after these dental problems. Hence, visiting a dentist and taking up utmost dental care by the dental expertise at Sabka Dentist dental clinic in Gokhale road is recommended to maintain one's oral health and hygiene.
Sabka Dentist, dental clinic in Gokhale road aims to provide the most unparalleled dental experience at affordable rates.
Sabka Dentist are not only highly professional and precise about teeth related problems, but are also supremely concerned about one's well being.
Sabka Dentist in Gokhale road provides a confining environment with pain- free dental treatment. We work to provide better oral health to one and all. We provide high-standard dental treatment with the advantage of giving treatment at an affordable price. So the combination of the best treatment and affordable pricing will surely give you the optimal results and best dental experience.
Just in case you thought that was it, Sabka Dentist in Gokhale road offers much more. Specialized and well-trained dentists, along with zero waiting policy for the ones that are restricted by time, high-end instruments with a dental team that creates a comfortable environment for lesser pain, or at times even painless procedures. The best dentists for a worthy dental treatment are available at Sabka Dentist, Gokhale road.
Treatments given by Sabkadentist, dental clinic in Gokhale road
Teeth whitening (Bleaching): Teeth whitening is one of the most popular procedures that everyone wishes to get right. With the expertise dentists from our side, this will be done with a lot of ease. And, that will make you smile wide and bright, with extreme confidence.
Bonding: Bonding involves repairing cracked teeth, or concealing discoloration of teeth, or even protecting the teeth from cavities or infections.
Laser Dentistry: Our dentists at Sabka Dentist in Gokhale road, perform this new dental procedure with their wide knowledge of the subject. Lasers are used by dentists inside the mouth to remove overgrown tissues or to reshape the gums or even to whiten teeth.
How to find a dentist nearby?
Know About the Services Offered:

It is necessary to get the information about the services offered by a dental clinic. If you are aware of your drawback, it will give you an idea of whether you must visit it or not.

Know About the Discounts:

Many clinics give discounts for different relations and treatments if they also get treatment from the clinic. Many others provide annual discounts and flossing free of charge. However, discount and prices cannot be the only issue to determine the best dental clinics.

Research Online:

You can search on the net to find the best clinics in your locality. However, you will need to search to get information about each clinic to choose the one that looks best for your necessities.
How can Sabka Dentist help?
Being one of the largest dental chains in Mumbai, Surat, Bangalore, Ahmedabad, and Pune, Sabka Dentist has 100 operating clinics with more than 500 dentists, and providing the best dental services at affordable rates is one of our many qualities that help you from differentiating us from other dental clinic. Our dentists are experts who have been trained and gained so much knowledge in dentistry and use their knowledge very effectively and efficiently at Sabka Dentist.
The dentists at Sabka Dentist have proved their consistency time and again, and through the figures like treatment of 10 million patients, conducting more than 1,50,000 root canals, more than 1,60,000 prosthetics, and many other dental treatments. The dentists at Sabka dentist are very well equipped in such a way that they provide quality dental treatment to one and all.
The culture at Sabka Dentist is not only highly professional, but also provides a very comfortable and homely environment. Our dentists treat our patients with the utmost care and always assure that they are their priority. We promote hard work, self-discipline, honesty, aspiration, and ambition. We keep the needs of our patients first and our developed values go hand in hand with that.
High-quality standards of dental hygiene and health is the topmost priority at Sabka Dentist. We create a trustworthy environment and make sure everything is open to the patients. The main goal is for our patients to feel like it is a treatment or experience that they want to undergo with minimal pain, and not the one that they have to.
Along with quality dentistry, we also aim to provide these services at rates that are affordable for everyone to pay. We intend to not follow the crowd, but we also keep a standard rate that does not seem like we are burning a hole in the patient's pocket. We strive to achieve these goals by following strict protocols and adhering to the ADA.
We believe in a customer-friendly service and communication. We want to be there for our patients as and when they need us, and otherwise too. A patient's oral health is just as important as anything else, and we make sure that they believe the same.