According to a recent survey conducted by an academy of Cosmetic Dentistry, the first impression you make is primarily dependent on your smile. There is no second chance to make the first impression. A bright smile enhances one's personality which creates a massive impact and results in a good impression.
Our teeth form an important part in generating that perfect smile. Perfectly aligned teeth will not only make you look younger but also boost your confidence. As per the survey, approximately 48% of people consider a smile to be the most impressive and memorable feature after they meet someone for the first time.

A smile is more popular than the vocabulary of a person. 25% of the people considered vocabulary to be important.
Dressing sense was the third popular feature with 9% and the way a person smells was at 8%.

However, not every person's smile makes a positive first impression. Your smile must be appealing and desirable to make an impactful first impression. The survey disclosed that people with stained or crooked teeth are viewed in a condescending way. According to 37% of the respondents, people who have crooked or stained teeth are less attractive.

Even when you meet someone for personal interaction, your smile has an immediate influence on how the person reacts and warms up to you. An interesting fact is that it takes only about 30 seconds for a judgment to get cemented in someone's mind because of which you don't really get a second chance to make a positive lasting impression.
A relaxed demeanor with a good smile will most likely result in the other person thinking that you are trustworthy and genuine.
Flashing a big wide smile displays a great amount of cheerfulness, confidence, and warmth coupled with sending out positive vibes.
It is a common practice for people to deduce that you are friendly, accepting, intelligent, resourceful, honest, and trustworthy when you smile genuinely. When you smile often, you feel more positive and happy, which can radiate out to others and spread positive vibes. Healthy and clean teeth result in a good smile which also signifies the attention to good personal hygiene and overall vitality.

There are several ways to look younger and brighter with the help of your dentist, they are broadly listed below: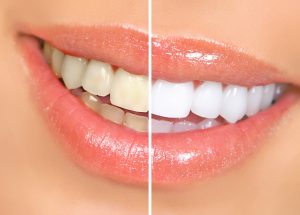 Our milk teeth are always in good white color but they only stay for limited years. After the milk teeth have fallen, permanent teeth appear. As we grow, the natural color, quality, and strength of permanent teeth ward off over time, due to lack of good maintenance/wear and tear due to age.
Yellowing of tooth and discoloration can also happen over a period. A good dentist will help you to rejuvenate the brightness of such teeth. Whitening of the teeth helps in brightening your smile helping you get the perfect look.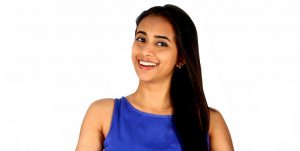 As days pass, a lot of us have problems with our teeth, but naturally, most are born with a good set of teeth. Hereditary problems like buckteeth, protruding teeth outside the mouth, jaw misalignment are some of the naturally occurring problems and are also called birth defects.
The dentist could be the ultimate solution to help you from the problems of misalignment by either braces or other devices which straighten your teeth. The main point to be noted is the age at which you get treated, it is always better to be treated at an early stage to avoid painful and expensive treatments later.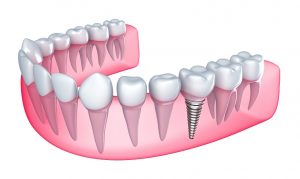 The best cure for a missing tooth is a dental implant. It is a titanium base that is surgically positioned into the jawbone, just below the gum line. A bridge or a replacement tooth is placed on top of the base. It is a strong fixture and highly durable.
It sustains for a longer time and does not require bridging with other teeth. As it resembles the natural tooth, it helps you to carry out all your day-to-day activities without any difficulties.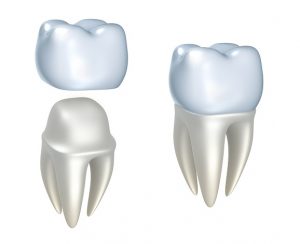 A dental crown or a dental cap is dental restoration. It covers a tooth or an implant. Once a tooth is completely damaged, new replacements or implants will fill the space of the missing tooth. A crown is a perfect solution to protect your teeth. 
A crown protects the entire visible portion of the tooth, and the root below the gum line is not touched at all. Crowning should be checked and frequently updated to protect the layers below the tooth. Generally, the crowns are made of porcelain or composites which stand the test of time.

It is our ultimate responsibility to keep ourselves happy. Aging is an unavoidable process in our lives, but it is in our hands to look healthy and young.
Click here for a Free Dental Check-up