Dental Clinics in CST Mumbai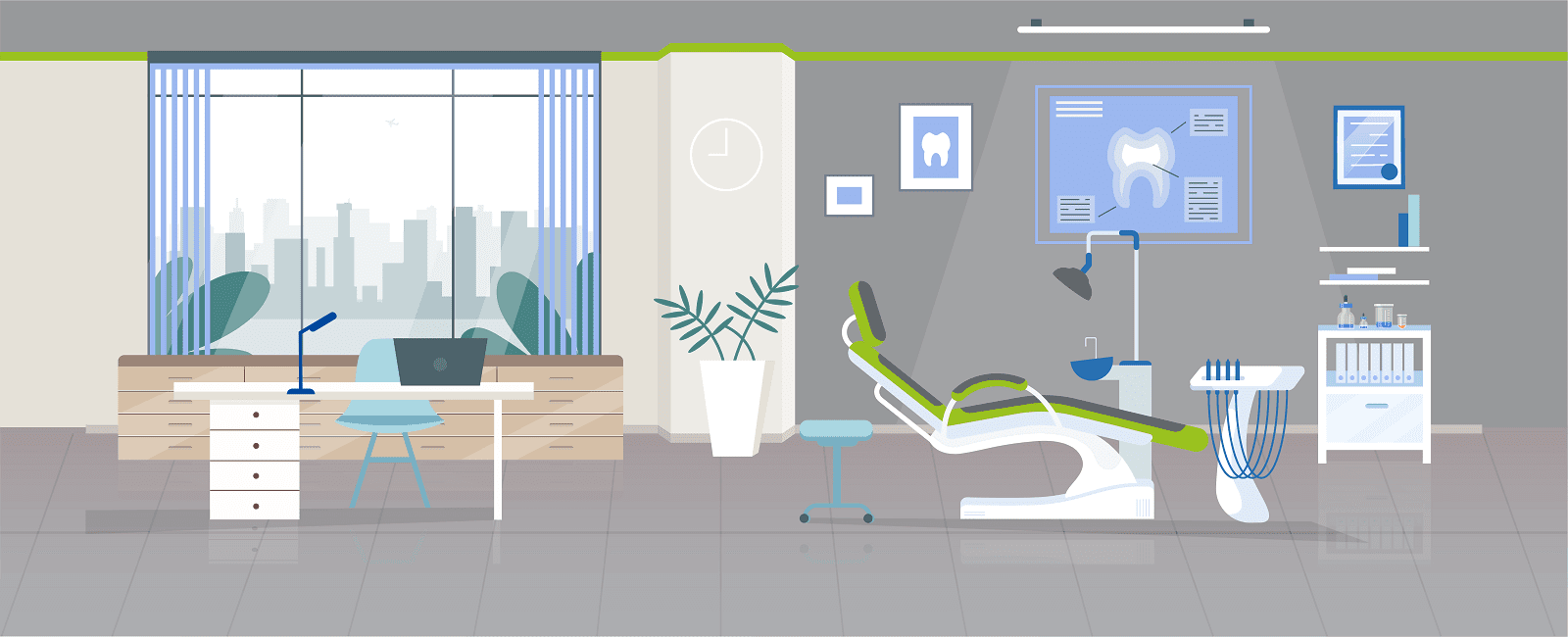 About Sabka dentist Dental Clinics in CST Mumbai
Sabka Dentist Dental hospital in CST Mumbai offers all of its patients a very pleasant and best dental care experience. It comprises the highest standards of dental treatments under one roof.
Dentistry should need not be anything less than a pampered pleasant experience. At Sabka Dentist, our major focus is to provide good oral health and create beautiful smiles among all.
Sabka Dentist Dental hospital in CST Mumbai commits to these goals & provides you with exceptional service with the highest standards of dental hygiene in a comfortable and calm environment.
We would always want our patients to be delighted, not only with the treatment but with the way you are treated. Here at our Dental hospital in Mumbai CST, you will find a welcoming ambiance with warm, friendly staff and total transparency.
Sabka dentist is the trusted leader in the domain of Dental hospitals in Mumbai CST. When it comes to oral health, we are India's best leader in Dental Clinic and Dental Hospital in Mumbai CST. So far we have treated 1 Million patients with the best result and we want to continue to spread the smile more. Our motive is to treat all the patients at affordable prices.
Services At Sabka Dentist, Dental Hospital in CST Mumbai
Free Checkup and Consultation:
Our dentists recommend that every individual should get a checkup done every 6 months. Our dentist does a thorough checkup of each tooth to find early signs of dental problems to avoid severe dental issues in the future.
Digital Radiovisiography (RVG):
This is the latest imaging technique with minimum radiation exposure to the patient, this also saves time and digital images can also be saved for future reference.
Extractions:
This is a basic service for the removal of the tooth due to decay or any other clinical reason.
Oral Surgery:
Oral surgery can be needed for any kind of treatment like tooth extraction, Implants surgeries, wisdom tooth extraction, etc. These are usually performed by oral surgeons who are qualified and expertise MDS oral surgeons.
Cleaning and Scaling of teeth:
We recommend getting a cleaning done every 6 months to maintain your oral hygiene.
Cosmetic Dentistry: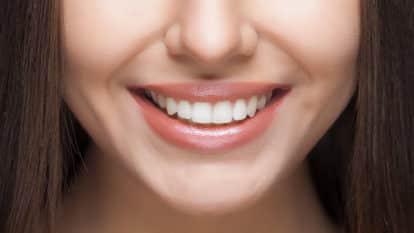 Cosmetic dentistry focuses on the improvement of smile appearance aesthetically. There are various treatment options for the same viz;
Teeth Whitening
Composite Laminates
Ceramic Veneers
Cavity filling:
We use the best quality of imported resins to fill cavities which are long-lasting.
Replacing missing teeth:
We recommend replacing missing teeth with Crowns, Bridges or Implants which are fixed prosthetics. And sometimes also with dentures when fixed prosthetics are not possible.
Crown — Economy
Crown — Value
Crown — Premium
Dental Implant
Complete Denture — Indian
Complete Denture — Imported
Orthodontic treatments & Braces: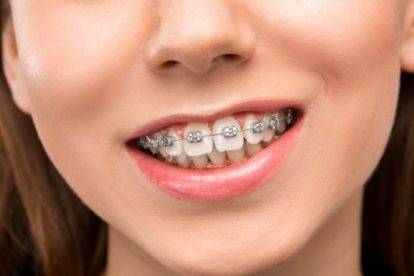 Braces or Orthodontics can be used to correct misaligned teeth or to reduce the gaps between the teeth.
Ceramic Braces
3M Metal Braces
3M Ceramic Braces
3M-Self Ligating Metal Braces
3M-Self Ligating Ceramic Braces
Periodontics / Treatment for Gums:
Gums are treated in case of infections or gum disease or periodontitis.
Root Canal treatment / RCT:
We have special experts/endodontists who are experts in root canal treatments with the best result.
How To Select Dental hospital in CST Mumbai?
It is necessary to go to visit the dentist all the time and not only when you have a dental issue, but also for a routine checkup to avoid severe dental issues. Having said that, you have to pick a dependable, solid dental clinic where you can get the best services at affordable rates.
Choosing the right dentist near your area can be made easy, with the below tips to ensure that your treatment is carried out in the best and suitable place.
Here are the 5 tips to find the right dentist in Mumbai CST:
Convenient location from home/Office
Affordable fees
Quality of treatment and equipment
Discount / Offers
Good communication and understanding
How can Sabka Dentist Help?
Sabka Dentist believes in improving the oral health of the society and with this perspective we provide Free Checkups and also low-cost preventive oral care like cleaning and scaling to all our patients at our dental hospital in CST Mumbai branch.
We have treated 1 Million patients in India. We have our centers in Mumbai, Pune, Surat, Ahmedabad & Bangalore with 550+ Doctors in 100+ clinics.
We keep mandatory to follow up with our patients to ensure that they come for preventive checkups every 6 months. Our customer-centric focus has earned us recognition as one of the best Dental Hospitals in CST Mumbai.
At Sabka Dentist, we believe in creating beautiful smiles and providing the best possible treatment solutions. We focus on preventive, restorative, and cosmetic dentistry and provide unique dental services with high-quality standards of dental hygiene in a comfortable and calm environment.
Our dentist treats an individual patient with equal care and attention and timely diagnose them. We also ensure that each of our patients walks out of our clinic with a satisfying result and a delightful smile.
Book an appointment at Sabka Dentist, Dental hospital in CST Mumbai.
Tell me more about Sabka Dentist, CST Mumbai
In case you are particular about your dental health care, you must choose the best when it involves dental checkups and treatments. Sabka Dentist is frequently ranked as among the best dental clinics in CST Mumbai.
At Sabka Dentist, people not just receive top class treatment for their tooth problems, but in addition get to enjoy one of the best in-clinic patient experience across India.
No matter the background or career of an individual, we make certain that all of our patients feel at ease and face absolutely no difficulties when approaching or conveying their oral health issues across to our dental specialists.
We are one of the top dental clinic chains in CST Mumbai and have a legacy that is unrivalled by any other dental clinic in CST Mumbai, India. Our dentists are some of the best dentists in CST Mumbai.
Sabka Dentist often makes it to the list of best dental hospitals in CST Mumbai, owing to our excellent team of dental specialists and surgeons, and state of the art facilities within our dental clinics.
Sabka Dentist was founded way back in October 2010, with a single medical clinic in Vile Parle. Now, we have grown to around more than a 100 clinics in Mumbai, Pune, Ahmedabad, Surat, Bangalore, Navi Mumbai, Thane.
Our team works to encourage better oral health and aid people to really feel and look good and proudly carry their smiles. No wonder, resulting from our team's devotion and vision to help spread smiles across the world, we have frequently made it on the list of top dental hospitals in CST Mumbai.
Hence, the next time you plan on visiting a 'teeth hospital in CST Mumbai', we should be at the top of your list of dental hospitals in CST Mumbai.
Consider us your own 'Apna Dentist'; our dentists are undoubtedly some of the best dentists in CST Mumbai, and we can help you with your tooth problems so that you can carry on and spread joy and happiness across with your delightful smile.