Dental Clinic in Elphinstone Road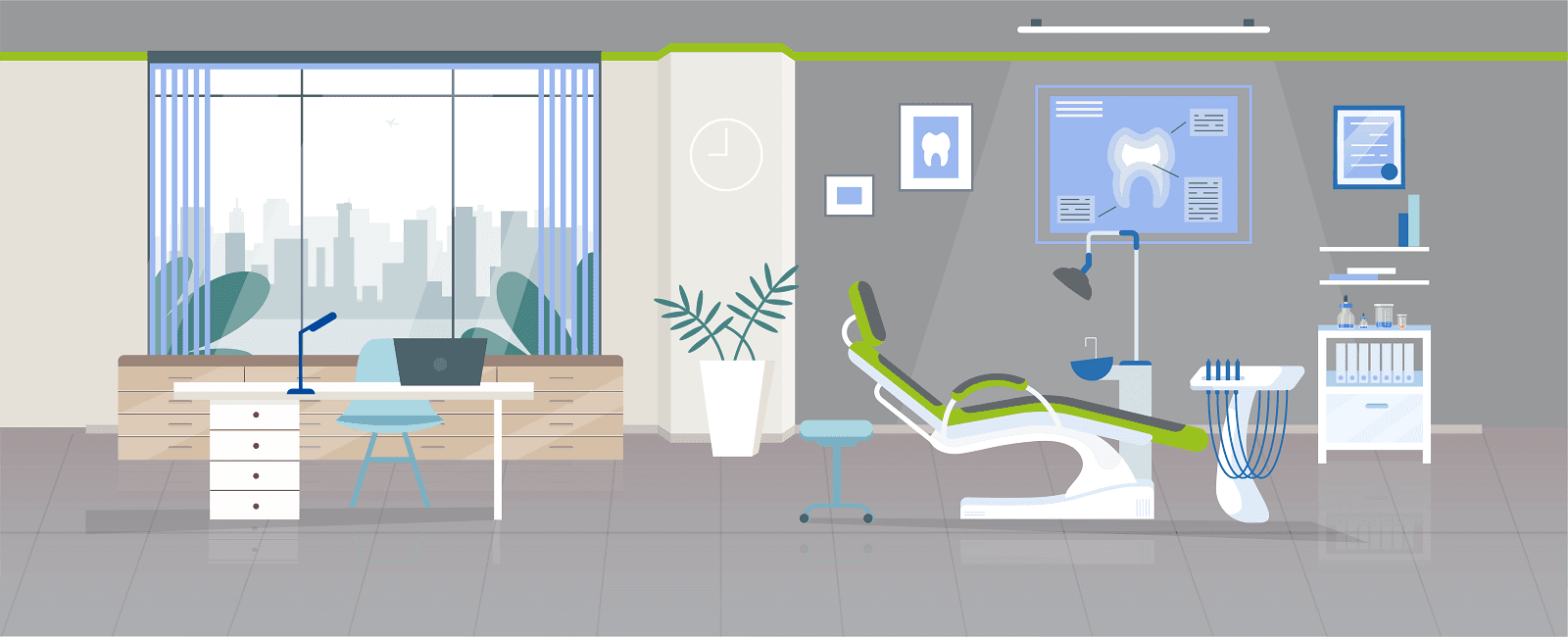 About Sabka Dentist Dental Clinic in Elphinstone Road
Living in Mumbai and trying to avoid all the quirky and tasty street food and all restaurant food is almost impossible, Right! We know Mumbai is renowned for its street food.
Relax, we are not asking you to avoid any of it but we would like to bring your notice that all these foods are definitely good in taste and at times good for health but mostly cause damage to our teeth with regular serving of it.
To keep enjoying the delicious delicacies it's important that we give due importance to our teeth as they are one of the most important organs of our body as they enhance our precious smile and our face.
After getting so much information, you must have felt the urge to visit a good dentist in Elphinstone road. Right!
To solve your confusion right away, we at Sabka Dentist are ever ready to serve your needs. Completely aware of the life in Mumbai which is characterised as very fast, we understand that you have to take your precious time out to visit the clinic from your professional life.
The dental hospital in Elphinstone road is tailor made according to the Mumbai audience keeping in mind the time factor with a minimum waiting policy and providing you the best of services with our maximum potential.
Taking a note of your requirements, we diligently work everyday to provide the best to our clients. With 9 years of experience, we have grown our way and now always feature in the list of best hospitals in elphinstone road.
The dental clinic in Elphinstone road, is full of warm nature from staff, dentist, environment, service etc. Right from the first appointment of yours, we ensure to provide the amazing experience of fruitful dental care.
Treatment offered at Sabka Dentist in Elphinstone Road
With technology at the forefront, Sabka Dentist is also at the forefront to provide its patients with the most amazing dental technology and also at the affordable cost. Have a look at our various treatments offered at Sabka Dentist:
Regular Checkups –

Preventive Healthcare is the mantra nowadays. Regular dental checkups are the best way to keep infections at bay and maintain a lovely smile. Sabka Dentist provides affordable regular dental checkups.
Dental Implants –

People often crib about a natural gap between their teeth. Sometimes it may be due to some accident and you end with a gap between your teeth. The solution to the problem is Dental Implants. It's a technology of artificial teeth which help you to bring back the original shape of your teeth and a perfect smile too.
Dental Crowns –

Dental Crowns are used to fix a missing tooth or a broken tooth. It helps you to aid the chewing process and brings back the original shape and size. The shine of the teeth can also be regained which will make you as original as ever before. There are various materials used for it but zirconium artificial teeth are cheaper compared to others.
Cosmetic Dentistry –

With the advent of technology, all dental issues can be fixed. Cosmetic Dentistry is no less than a makeover for your teeth. It will enhance your look and provide you with a perfect smile as you always wished to have with a gloss.
X-Rays –

X-rays are important to diagnose dental issues as they aid our dentists to better treat you in the best possible manner. They are a mirror to show us an internal injury of our teeth. X-Rays are done at the behest of our dentists and Sabka Dentist provides you free of cost, which no other clinic/hospital provides.
Root Canals –

To arrest the spreading of infection of one tooth to the other and stop the damage further, root canal treatment is done. It cleanses the canals of your nerves. Root Canals at Sabka Dentist are painless as we realise that people are weary of it.
Dental Cleaning –

Foods are laced with high sugar and junk food culture the teeth run into the dental issues. And with improper brushing techniques it will create more issues as normal remedies won't rescue you. Dental cleaning will help you to get rid of this problem.
Not able to find the treatment which you are searching for ? Don't worry, we are just a call away. Ring us anytime to help you out.
All the treatment cost all affordable. We provide EMI options also for your ease.
How to find a dentist in Elphinstone Road?
There are some guidelines to find the best dentist. Sabka Dentist will help you to find one. Go through the below pointers
Search for a good dentist on a browser.
Look for the proximity.
Match your convenience and clinic timings.
Takeout reviews of staff, environment, friendliness, hygiene etc.
Check whether treatment are affordable.
Dentist follow proper procedures for treatment.
How can Sabka Dentist help?
Sabka Dentist has grown from one clinic in Vile Parle to many prominent cities in India like Mumbai, Pune, Ahmedabad, Surat, and Bangalore. We have been able to provide our dental service to so many millions of people because of your trust.
Sabka Dentist will help you relieve all your dental worries in all ways. With experienced and skillful dentists, they will make sure you receive the best treatment in our clinic. Cutting edge technology has and will enable us to attend minutest details of your dental queries.
Sabka Dentist will help you to have an affordable treatment with expertised dentist and knowledgeable inputs. It will help you to understand the complete technical procedure or the treatment too for transparency.
Sabka Dentist has already helped to find a good dentist in Elphinstone Road or a teeth hospital in elphinstone road. Sabka Dentist will always lend a helping hand in all matters so that you need not wander around for dental care. The dentist will help you out patiently with care.
Sabka Dentist will help you to complete the treatment in a timely manner. We will give you a reminder so that you don't miss any of your important appointments.
Tell me more about Sabka Dentist, Elphinstone Road
If you are one of those individuals who are particular about your dental hygiene, you need to select the best when it pertains to dental checkups and treatments. Sabka Dentist is frequently ranked among the best dental clinics in Elphinstone Road, Mumbai.
At Sabka Dentist, people not only obtain top-notch treatment for their dental concerns but additionally get to enjoy among the best in-clinic patient experience across India.
No matter the background or career of an individual, we ensure that all our patients feel at ease and face absolutely no challenges when approaching or getting their oral problems across to our dental specialists.
We are some of the top dental clinic chains in Elphinstone Road, Mumbai, and have a legacy that is unrivaled by any other dental clinic in Elphinstone Road, Mumbai, India. Our dentists are some of the best dentists in Elphinstone Road, Mumbai.
Sabka Dentist often makes it to the list of best dental hospitals in Elphinstone Road, Mumbai, owing to our excellent team of dental experts and surgeons, and cutting edge facilities within our dental clinics.
Sabka Dentist was started way back in October 2010, with a single facility in Vile Parle. Now, we have grown to around more than 100 clinics in Mumbai, Pune, Ahmedabad, Surat, Bangalore, Navi Mumbai, Thane.
The Sabka Dentist team constantly strives to encourage better dental health and aid people today to feel and look good and proudly carry their smiles. No wonder, resulting from our team's devotion and vision to help spread smiles across the world, we have consistently made it to the list of top dental hospitals in Elphinstone Road, Mumbai.
Hence, the next time you plan on visiting a 'teeth hospital in Elphinstone road', Mumbai, we should be at the top of your list of dental hospitals in Elphinstone Road, Mumbai.
Consider us your own 'Apna Dentist'; our dentists are some of the best dentists in Elphinstone Road, Mumbai, and we can help you with your oral problems so that you can continue to spread joy and happiness across with your delightful smile.