Dental Clinic in Kandivali West Poisar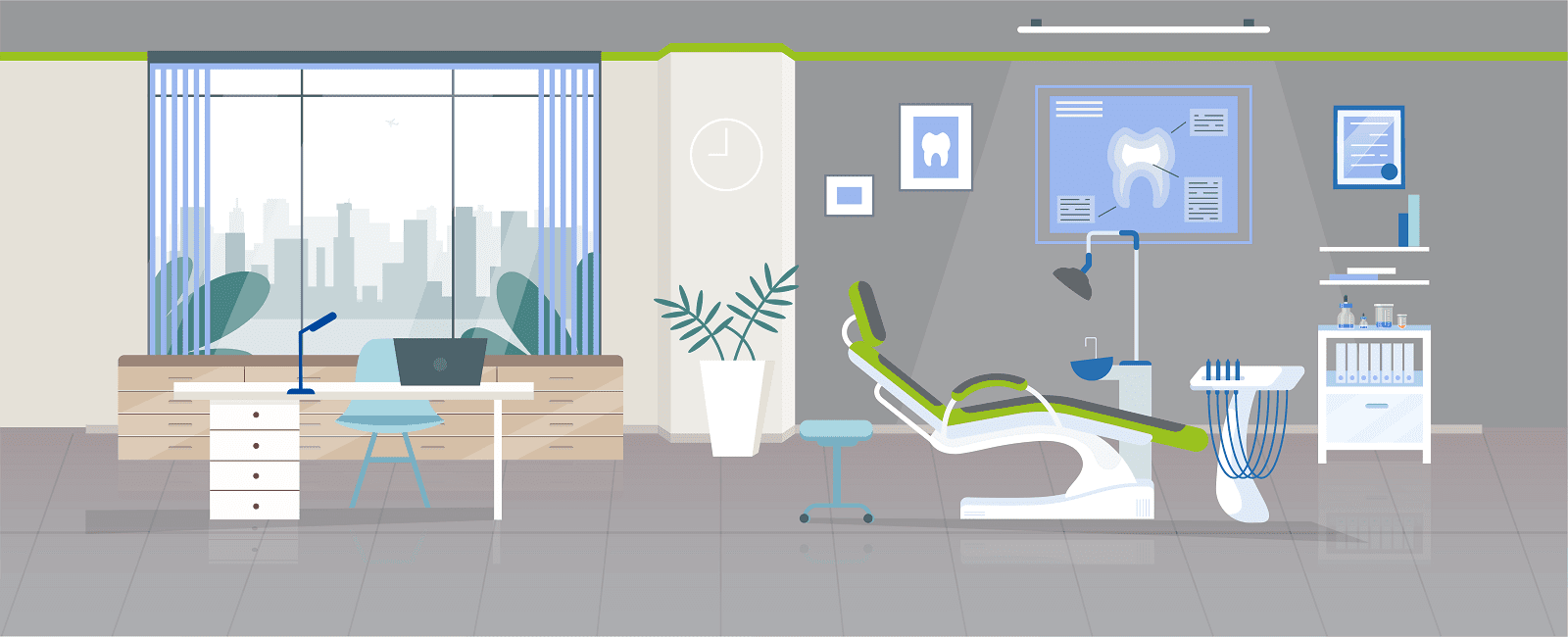 Address: Shop No-13, Gr Floor, Goverdhan Nagar 41 Wing Poisar gymkhana Road, Kandiavli ( West) Mumbai :- 400067
Monday – Saturday 10 AM – 7 PM
I used to visit Sabka Dentist Kandivali west branch for my normal dental cleaning every six months and the services have always been amazing.All the necassary Covid precautions are taken care of, the place is hygienic! The staff has always been so welcoming ..That's when I took the decision of going ahead with SD aligners!! My Dentist, Dr. Shiksha Patel Is so cooperative and so sweet , she literally explained me everything Of how the procedure is going to go With all the necessary costings !! During my first month of SD aligners there was a need of a tooth extraction and I was literally freak out that's when Shiksha made me calm And within no time the tooth extraction was done !!This is my second month and let me tell you everything is going great!! I can't wait for the whole journey !! Wish me luck ⭐️

Sameeksha Takke
06:14 18 Sep 21
I had visited sabka dentist clinic for my me i had a wonderful experience Doctor was very good and explained the full procedure of treatment very well great staff and good treatment experience

MAYUR MORE
12:14 17 Sep 21

Varsha Manek
09:41 17 Sep 21
Doc is Fab she explains everything so well

Manali Panchal
13:14 16 Sep 21
Hum aaye the hume achha laga sabka dentiesPropar bata rahe hai hame achha laga

Sandesh Sharma
07:39 16 Sep 21
I just came across their website and booked a appointment here as I was looking for a dental checkup. The staff is very co-operative and helpful. Doctors are also efficient. The clinic follows all covid protocols.

Pranay Bhayani
11:46 15 Sep 21
Experienced dentist and nurses, reasonable and affordable treatments, easy emi options..They explained everything patiently and nicely. Was a good experience

Durga Niwas
10:43 15 Sep 21
The doctor was very sweet. They all very cooperating very well. I didn't find any discomfort.

TULSIDAS KAMBLE
06:42 14 Sep 21
I have visited many times SABKA DENTIST , and have experienced very nice👍👌

Beena Vora
09:49 13 Sep 21
lmplant treatment is fully satisfied

Shankar Konar
07:03 08 Sep 21

aakash sc.
06:48 08 Sep 21
Dr Shiksha Patel was really helpful in providing all details and she explained all options from a cost point of view as well. She heard all our issues and understood the concerns we had for the treatment involved.Thank you doctor Shiksha

Jay Bhatia
11:32 06 Sep 21

Anjani Gupta
13:56 03 Sep 21
Dr. Siksha patelVery good experience.

suyash jadhav
08:04 28 Aug 21
Very nice experience. Very cooperative and friendly staff. I am undergoing braces treatment here and experience is very good and clearly visible improvement in alignment. Services are very pocket friendly and no hidden charges taken during your complete treatment. Doctors provide multiple options for your problem and you can choose as per your convenience. Will surely recommend to visit Poisar branch.

Sneha Ghawali
10:54 27 Aug 21
Best services are provided in Sabka Dentist.The doctor's and the helpers are so kind and helpful.The serives they provide from the reminders calls to msgs are really best.The clinic is also clean and well maintained.During covid pandemic best precautions are provided and given over here.Happy with their services..😊

चांगले डोक्टर आहेत सगळ व्यावस्तित समजुन सांगतात

Rupesh Ghadi
06:37 27 Aug 21
Service provided was good with timely intimation about the next appointment.Staff is friendly and co-operative, they never rush with the treatment.

Dhanshree Shelke
09:31 26 Aug 21
Had my dispaction surgery done at sabka dentist. Doctors are very humble. They explained everything patiently and nicely. Was a good experience

17 Janvi Gupta
07:53 26 Aug 21
I would really like to thank the doctors here…they were very patient with me while the whole process of getting the braces done…Easy options to make the payments as well as great service

Priya Puniyani
07:44 26 Aug 21
My experiance was good with Dr rakhsha sheety she conductedy treatment very well and it was less painfull.

Jonny Jain
06:10 23 Aug 21
Great staff and sweet doctor .

Riya Shirke
13:50 21 Aug 21
Excellent service.. Tooth friendly advices

Chaitali Parikh
09:35 21 Aug 21
All protocal were followed ,by staff as well as doctor the experience was good

Abhishek Tiwari
07:24 17 Aug 21

Hemant Prajapati
12:27 16 Aug 21

mayur panchal
14:14 14 Aug 21
Sabka dentist poisar branch's Dr. And staff are very professional and humble.i appreciate them.thank you


Varsha Shingte
12:31 09 Aug 21

Vaishali Shah
12:18 09 Aug 21

SURESH D SANGHAVI
14:17 04 Aug 21
I visited at poisar branch n dr shiksha is a excellent dr n staff was too good. They do treatment very professional.

Purshottam Bhatia National Trading Corporation
06:48 04 Aug 21

Niranjan Pawaskar
13:02 02 Aug 21

shilpa modi
11:03 31 Jul 21
Got quick solutions for the doubts the Dentists are very professional, friendly

Karan Pareek
12:51 26 Jul 21
Firtly visited. My appearance is good as per doctor .properly needydul to me.

Good experience.Doctor is amazing

sassy_soul samhita
13:20 23 Jul 21

Ramesh Naidu
12:48 23 Jul 21
My checkup is done by Dr. Shiksha patel.she is so polite and nice.Staff is also very nice. Good environment and great experience. Thanku for all the working in subka dentist kandivali☺

Jincy Varughese
12:20 13 Jul 21

prathamesh shetty
11:22 13 Jul 21
It's very nice. Excellent experience....co operative staff.... Doctor treet very softly...all to gather is fine ..I recamed my friend and family....Thanks...

Paresh Sanghavi
05:01 10 Jul 21

Ashok Panchal
08:01 09 Jul 21
Great staff very friendly doctor would definitely recommend to my friends and family.

yogesh chaurasiya
11:57 08 Jul 21
Hii I am pooja parabMujhe sabka dentist ki treatment acchi lagiiYha Ka BHI Accha hai ❤️👍

Pooja Parab
12:38 06 Jul 21
Mahir's checkup is done by Dr. Shiksha patel.she is so polite and nice.Staff is also very nice. Good environment and great experience.

JAIN PURAB MITESH ICSE GRADE 1 I
12:36 06 Jul 21
Very good service and treatment with helpful staff and experienced doctor Dr.Shiksha Patel.

Kapil Kawa
06:12 06 Jul 21
Had my teeth cleaning really well done by the dr.All the protocols wer followed.

Chandrika Gupta
20:12 05 Jul 21
Good service, following covid guidelines

Madhavi Yesji
12:37 03 Jul 21
Very helpful staff and doctors. They make sure you are comfortable only then they proceed ahead with the further actions. Would highly recommend to visit this branch once and get the experience first hand. And also the treatment is pocket friendly.

Azad Edgallu
11:08 03 Jul 21
Very friendly doctor and staff too … highly satisfied…

NAISHA PAMECHA
07:47 03 Jul 21
Very nice check up from Dr shikha. I am happyOther staff also good cooperation. Thanks

Shobha Pol
07:40 28 Jun 21

gaming sushi
11:09 24 Jun 21
Exellent service! Love how the treatment is systematic and the doctor explains everything along step by step. Worth it!

Sakshi Sapkale
12:51 22 Jun 21
Dental checkup was flexible when it comes to timing and this was the first dental checkup...

Bhav Narang
12:43 22 Jun 21