Dental Clinic in Kandivali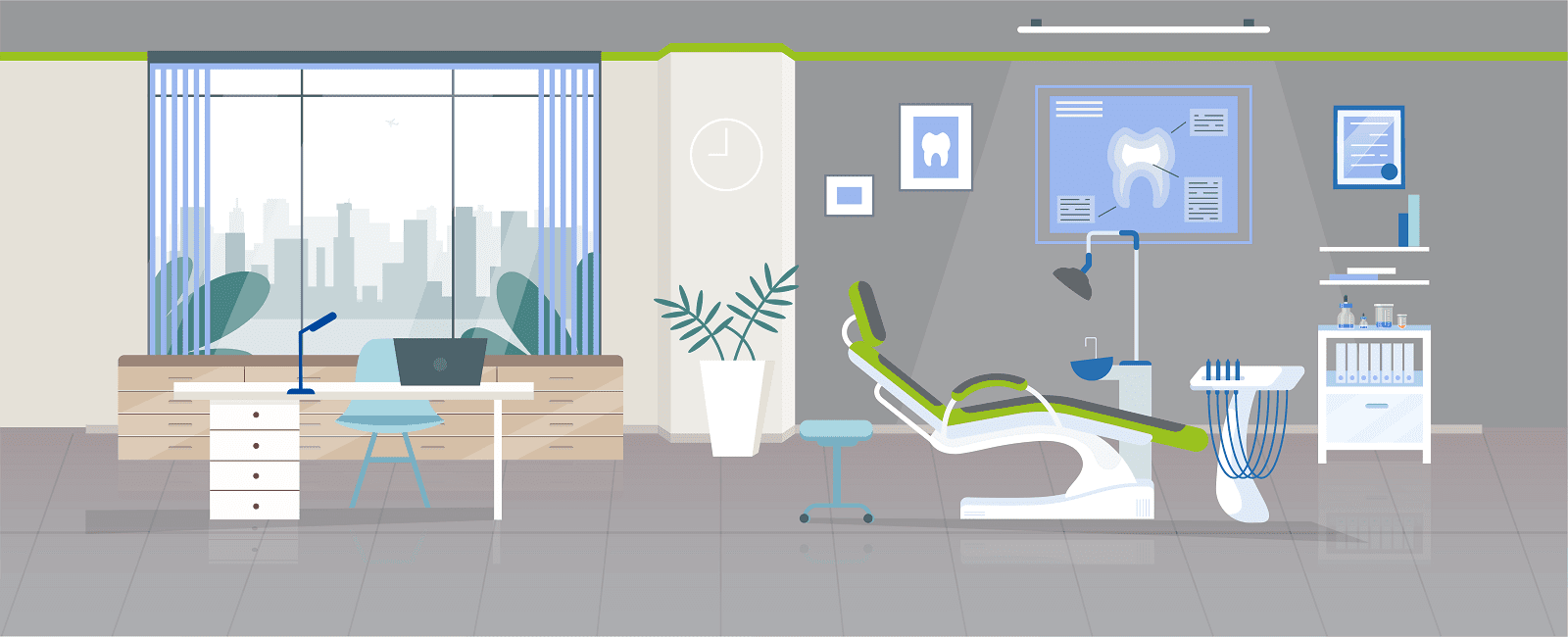 Dentist in Kandivali
Sabka Dentist welcomes you to the only pioneered Dental Clinic that provides excellent dental care services. Once you visit Sabka Dentist, you can experience the exceptional experience that can change your opinion about visiting a dentist.
This assurance and dedication to fulfill promises has voted it as the best dental clinic in Kandivali . The clinic has been very consistent about maintaining international treatment standards since 2010. In these ten years, Sabka Dentist successfully established more than a hundred branches in five different cities in India.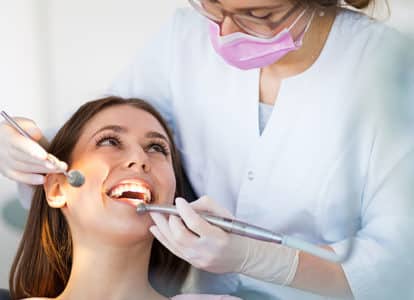 The clinic prides in serving the best environment to their patients where they can feel comfortable. Sabka Dentist owns exceptionally skilled and qualified dentists and staff who start treating their patients right from the ground level.
With the best dentist in Kandivali , each patient receives a customized treatment plan, which ensures that their problem areas are resolved.
Facilities
Results achieved – Sabka Dentist is very proud of accomplishing excellent results that meet the patient 's requirement. This dental clinic in Kandivali provides all possible dental procedures to their patients at a very competitive rate. You can visit their website and browse through the before and after pictures of the services they have offered.
Patient experience – "Sabka Dentist does what it promises," is what most of the patients claim after undergoing a dental procedure from the clinic. Well, at Sabka Dentist, the dentists in Kandivali genuinely believe in offering the best possible experience to all their patients.
Infrastructure and Technology– Every single city is now flooded with dental clinics that have made it very difficult to choose one perfect dental clinic in Kandivali. But Sabka Dentist is quite different from any other clinic because it aims to offer customized dental treatments to patients in a hygienic environment and utilizes the latest technology.
Safety and Quality Assurance – Sabka Dentist considers safety as a priority. The dentist of the clinic strictly adheres to the safety guidelines, thus maintaining an international standard.
Cost evaluation – With the technology used, the procedures performed and the global standard maintained makes people think about expensive dental procedures. But in reality, Sabka Dentist will be glad to dishearten you all as we offer you an extremely affordable price range.
About Dentist
Dr. Preethi Nagarajan
B.D.S., M.B.A., D.L.I.D.
In the year 2009, Dr. Preethi accomplished her graduation from the Bharati Vidyapeeth, Pune. Next, in the year 2013, she pursued an M.B.A. in healthcare and hospital management from Tamil Nadu University, after which she also completed a Diploma course in Laser and Implant Dentistry from the L.A.L.D. All of these qualifications not only made her one of the dentists in Kandivali , but she also paved the way to become a specialist in performing painless Laser Treatment, dental surgical procedures, periodontology, prosthetics, and smile restoration. Dr. Preethi has been associated with Sabka Dentist for eight years as a Dental Director.
Dr. Reena Waghela
B.D.S.
Dr. Reena acquired her Bachelors in Dental Science degree from the Maharashtra University of Dental Surgery. Her specialization is in advanced dental care . She received her special training session in the fields of implant dentistry, Aesthetics, Full teeth restoration, and advanced dental procedures. To ensure a better treatment procedure, she chose to undergo Dental Practice Management while assisting one of the topmost dentists in the U.S.A. Dr. Reena owns twelve years of experience as a dentist. She dedicated her eight valuable years to Sabka Dentist, which made her one of the best dentists in Kandivali . She is very passionate about her work, and she loves working with patients who feel nervous.
How to select the right dentist & right clinic in Location?
When it comes to finding the right dentist, then you may not be able to walk through the first dental clinic, you see. We believe that the definition of a perfect dental clinic varies from person to person. So what 's right for others may not be right for you. One should find the best dentist in Kandivali by asking a few questions-
What is the clinic 's motive?

It is crucial to determine the dental clinic 's focus. The easiest way to do is by exploring their website and take a look at the services that they provide, patient testimonials. However, if you are not satisfied with the information you have gathered, you can call them and ask for details. Any good dental clinic would love to provide further knowledge so that you can understand the clinic 's motive. Sabka Dentist 's purpose is to offer them the best treatment for their patients and help them restore their natural teeth.

What is the dentist 's expertise?

All the dentists of this clinic have accomplished a minimum graduation degree that qualifies them to provide general dental services. However, every dentist specializes in some of the other areas and has unique interests. So when you are selecting the right dentist in Kandivali , then you must talk with your potential dentist. If you think you are feeling comfortable discussing your issues, then here you are with the right dentist.

What is the staff like?

The next most crucial thing next to having the right dentist is to have great staff. A skilled dental team is the backbone of any clinic. At Sabka Dentist, our experienced team of professionals will make you feel relaxed once you visit the clinic. The dentist and their entire team work hard day and night to make your sessions pitch-perfect and error-free.

What are the scheduling pattern and budgets involved?

Last but the most critical aspect of finding out the right dental clinic in Kandivali is the cost and the appointment scheduling. Many people need to reschedule their dental appointments because of the busy schedule they have. So the clinic you choose must have early morning appointments on weekdays so that you can fit it in your schedule, no matter how busy you are. Another most obvious reason that keeps you away from a dental clinic is the cost involved. But Sabka dentist provides the treatment procedure at the most affordable price range. Additionally, the clinic also offers dental insurance coverage and secure payment options for you.
How can Sabka Dentist help?
There is no doubt that if you are in search of the best dentist in Kandivali, then Sabka Dentist is the only best option for you. This is because the clinic always aims in patient satisfaction as their priority.
The dentists and their dental team are all dedicated to giving their best utilizing all the latest technology and equipment. Most importantly, the clinic offers flexible payment options like zero cost E.M.I., that helps a lot of people to undergo procedures confidently.
You should feel confident about the dentist you pick. Book your consultation today to get the best help!
Tell me more about Sabka Dentist, Kandivali
If you are one of those individuals who are particular about your dental health care , you should select the best when in pertains to oral checkups and treatments. Sabka Dentist is frequently ranked as one of the best dental clinics in Kandivali, Mumbai.
At Sabka Dentist, people not just obtain top class treatment for their tooth concerns, but in addition get to enjoy one of the best in-clinic patient experiences across India. Regardless of the background or career of an individual, we ensure that all of our patients feel at ease and face absolutely no issues when approaching or getting their problems across to our dental surgeons.
We are one of the top dental clinic chains in Kandivali, Mumbai, and have a legacy which is unmatched by any other dental clinic in Kandivali, Mumbai, India. Our dentists are some of the best dentists in Kandivali, Mumbai.
Sabka Dentist often makes it to the list of best dental hospitals in Kandivali, Mumbai, owing to our amazing team of dental specialists and doctors, and state of the art facilities within our dental clinics.
Sabka Dentist was started back in October 2010, with a single facility in Vile Parle. Now, we have grown to around more than a 100 clinics in Mumbai, Pune, Ahmedabad, Surat, Bangalore, Navi Mumbai, Thane.
The Sabka Dentist team constantly strives to encourage better oral health and aid people to truly feel and look good, and proudly carry their smiles. No wonder, due to our team's devotion and vision to help spread smiles across the world, we have consistently managed to get to the list of top dental hospitals in Kandivali, Mumbai.
Hence, the next time you plan on visiting a 'teeth hospital in Kandivali', Mumbai, we should be at the top of your list of dental hospitals in Kandivali, Mumbai.
Consider us your own 'Apna Dentist'; our dentists are undoubtedly some of the best dentists in Kandivali, Mumbai, and we will help you with your dental concerns so that you can continue to spread joy and happiness across with your enchanting smile.