There are many popular options to replace missing teeth. One available option is to replace with a fixed bridge. It is a known fact that placing a fixed bridge usually requires altering the supporting teeth that are otherwise healthy.
In order to save all of your teeth in its natural shape and to provide aesthetic solution dentists offer dental implants as a better, longer lasting less invasive solution.
What are Dental Implants?
Dental implants work as a complete tooth replacement. They are usually broken down into three elements: the post, abutment, and restoration.
The dental implant post appears like a screw. It is normally made of titanium and blends into the jawbone like a tooth root. This is a process known as osseointegration. The abutment is attached to the post, and the reconstruction, or crown, is attached to the abutment.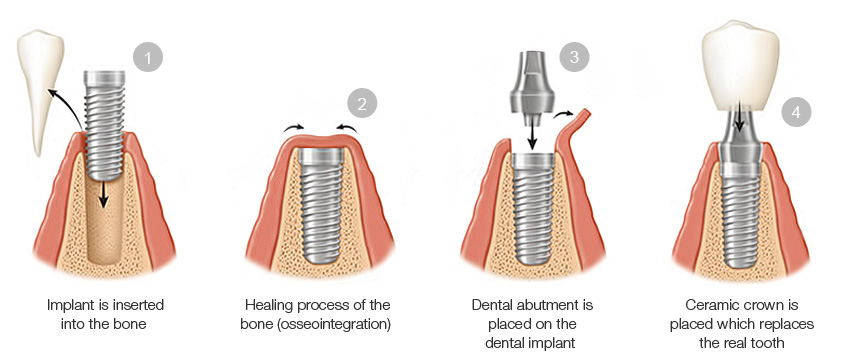 Reasons to Consider Dental Implants:
Prevent drifting into the empty space-
When you miss a tooth, the surrounding teeth will eventually start moving to fill in space. This can cause a number of dental difficulties. Unevenly spaced or crowded teeth are difficult to keep clean and could cost you a fortune down the road in orthodontic care.
If you choose to install a fixed bridge instead of getting a dental implant, your jawbone will eventually begin to shrink underneath the missing tooth. This occurs because you don't get adequate stimulation to the bone without a tooth root. The same happens with dentures that are not implant-supported.
The longer you wait to get dental implants, the more possible it is that your jawbone may lack the integrity to get implants in the future without a dental bone graft.
Many people complain about difficulties with their dentures. Poor fit, sores in their gums, sunken lips, and food limitations. If you wear dentures, you can get a fixed, stable solution with implant-supported dentures.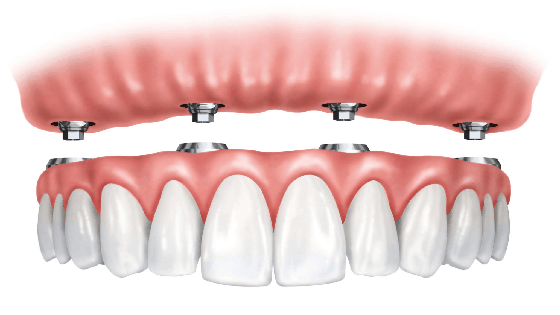 Preserve your appearance-
When your jawbone begins to shrink because of missing teeth, it usually causes your face to appear sunken in. This can make you look years older than you are. People with dentures often mourn of having thin lips and sunken cheeks.
Removable dentures can cause speaking difficulties. The teeth can slip within the mouth making mumbling of words. With dental implants, normal speech is usually not a problem and patients can feel confident that the teeth will not slip during the conversation.
References: