Address: Nirmal kala Shop 104, first floor, opp sangat bus stop, Motera Ahmedabad, Gujarat 380005
Monday – Saturday 11 AM – 8 PM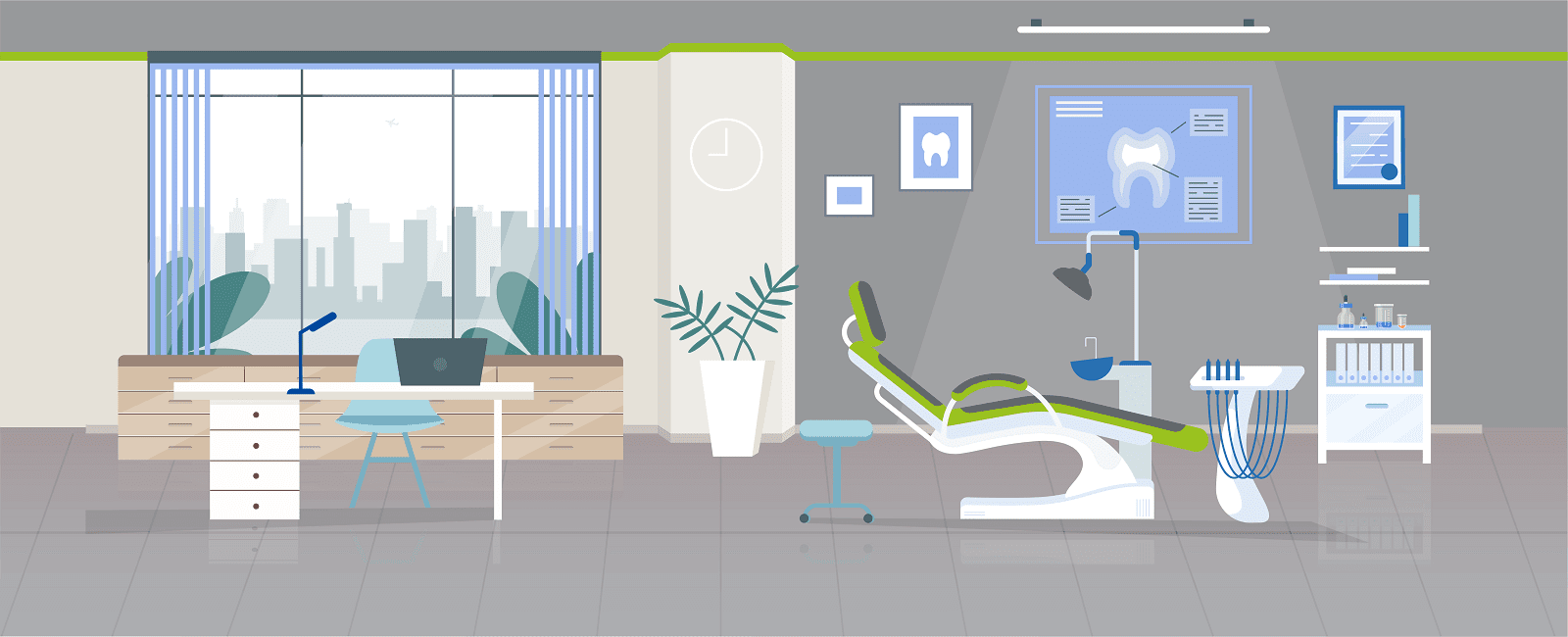 About Sabka Dentist Dental Clinic in Motera, Ahmedabad
Just like other medication is important for the protection of your body, the same is required for the teeth. Teeth pain is not a simple pain. It can cause many other medical problems. Hence, precaution is necessary to be taken before the situation gets worse. Sabka Dentist is the right call to get the solution for all dental related problems.
Sabka dentist is a dental chain in India that works towards the development of good and strong teeth. It is a wishmaker for the patients who are wishing to have a beautiful smile. At Sabka Dentist our dental clinic ahmedabad, has flourished in different parts of the cities like Surat, Ahmedabad, Bangalore, Pune, and Mumbai.
We have treated more than 9 millions people across India, giving them their wanted smile. Sabka Dentist have spread its chain by opening 110 clinics in the cities of India. And there are more than 500 working staff, offering their passion to the patients.
Out of 110 clinics, Sabka dentist in Motera, Ahmedabad, is the one that is exceptionally a different one.
Sabka Dentist in Motera, Ahmedabad, have worked towards the betterment of the patients. For the staff Patients and their dental problems are top priority. Dentist in Motera, Ahmedabad, help out the patients by giving personal attention. A personal connection is made between the dentists and patients, bringing an eagerness of visiting the dental clinic ahmedabad, again.
We work according to the protocol made by us and follow them strictly. We strive for patients and their quality time and hence, we give them zero waiting policy. For us, a patient's money value is important, and hence, we give them Every Month Installments( EMI) at Zero percent interest rate.
Our working process is kept open in front of the patient's eyes, which means that everything is planned and performed in front of you. Dental information privacy is maintained by us. Hence, we are a clinic with zero tension.
Dental treatments at Sabka Dentist in Motera, Ahmedabad?
Dental checkups – Dental checkups is a part of general dentistry. It includes dental checkup, consultation and X-rays. In other clinics of Ahmedabad a small amount is charged, but visiting at Sabka Dentist for a routine checkup is free of cost. An addition is added to SabkaDentist that offers all treatment at an affordable price. Our dentists of Motera goes through the mouth and check for the possibilities or the causes for the dental problems. Even if there is no dental issues, dental checkup is still compulsory to avoid the issues in future. Consultation is given by the dentist. A dentist will suggest treatments for the specific problems. X-ray is taken when it is necessary to take. It is taken when the dentists can judge for the problems externally and hence, it is done internally.
Braces Treatment –

Braces are the ideal and the very best option for the correction of the teeth and their position. Wearing braces will not only give an exact position but also will solve the overall health of the mouth. Wearing braces is a futuristic approach. The results will surely give off what you want. The procedure of wearing braces is different for any type of brace, respective on the types of the braces. At Sabka Dentist we have wide ranges of braces available.
Root canal Treatment – Sabka Dentist is a leading chain across India. We have performed more than 30,000 cases just for root canal. It is a severe infection that affects the root of the tooth. It also blows out a particular person with pain. Hence, precaution is taken and given by the dentists through the operation of root canal. It is a procedure carried by the endodontist of Ahmedabad. The endodontist is specially called if the clinic has a patient with root canal problem. The reason for the root canal is that the untreated cavities that have deposited on the teeth and precautions are not taken and hence, it goes deep down affecting the root of the tooth. The nerve of the tooth is extracted from the root, keeping the tooth available for the working. The tooth is covered with gutta-percha a rubber like material to support the tooth from further damage.
Dental Implants –

Dental implants is the most convenient and effective prosthetics that fills the missing gap caused due to tooth decay or injuries. Dental implants can also be placed after tooth extraction treatment but not immediately, after three months of the treatment. The feature of this treatments aims in filling the socket that corrects the appearance as well as making it functional to work. There is a long procedure that is included in dental implants treatment. The procedure involves the fixing of the screw, then abutment, and lastly an implant that makes the tooth available for further access. Fixing an implant is not an easy task and hence it requires 3 to 4 visits to the dental clinic. Even post treatment it is necessary to visit a

dental clinic ahmedabad.
Child Dentistry – Have you heard of a dental clinic that offers specialists for children, dealing with their dental health? Well, at Sabka Dentist it is available. We have a child dental specialist called Paedodontist that deals with the utmost dental care in children. Their work is not only in dealing with the dental care they also provide guidelines and counselling to the children's parents regarding the causes of the dental issues.
Periodontal Diseases-Periodontal disease also termed s gums disease is a massive problem that can cause problems like tooth loss. Gum diseases can be predicted when pain or bleeding in the gums takes place. Hence, at Sabka dentist in Motera, Ahmedabad, we have a solution to it. Gum diseases can be cured by removing the plaque and tartar from the edge of the enamel. If not treated it can cause destruction to the enamel too. This disease is highly seen in old adults who are facing tooth loss that is due to their gums have become weak.
Cosmetic Dentistry – Sabka Dentist is the only clinic in Motera, Ahmedabad, that offers dental cosmetic treatments to the patients. It is an extra dose that enhances the teeth and smile. This procedure here, in Motera, Ahmedabad, is the only done at Sabka Dentist. We are a clinic that is equipped with modern means of dentistry and hence at our clinic in Motera, ahmedabad, we have modern instruments for the treatment that helps the patients in getting what they want. We offer veneers, Whitening and bleaching, and laser dentistry. One experience will change the perception.
How to find a Sabka Dentist in Motera, Ahmedabad?
To know which dentist is the best and what services do they provide, helps you search for the best clinic in Motera, Ahmedabad. Here, are some common pointers that will help to search you for the best clinic:
Suggestions from friends, family, or nearby people
Search for the clinic by strolling around in the locality
See if the clinic have recommended dentists available
Search and go for the best dentist with experience
Go through the clinic's hygienes because that is the most important thing
Go through the internet and see the ratings
Book an appointment today with Sabka Dentist, dental clinic ahmedabad, Motera, or walk-in to the clinic and experience the positive working of the clinic.
Good consultant... Wonderful experience...nice and clean hygienic clinic...amazing treatment done by doctor... definitely recommend everyone 😊 #SabkaDentistMOTERA

Jay Parmar
14:10 28 May 22
Good service...my teeth is very clean...ty sd @ motera.

Niraj Gupta
05:52 27 May 22
Best consultant and best treatment..tu se motera

Jadav Abhi
16:28 26 May 22
Good service and best treating..I am so happy for my teeth cleaning...ty so much SD motera

Meet Makwana
16:26 26 May 22
The staff is polite and co-operative. Also they have flexible timing. Good sevice. Ty sabka dentist @Motera

Satish Dravid
07:42 24 May 22
Good atmosphere,Staff are very nice

Earth Patel
07:09 23 May 22
It was good experience in this clinicGood service

Rahul Rathod
15:07 19 May 22
Good consultant for Dr revti ..clinic is very nice..staff is very helpful.

mukund chakravati
14:07 18 May 22


Vishal Jain
14:59 17 May 22

Yatin Patel
05:20 27 Apr 22
I got mo first dental cunsuultation and its much better.

Gautam Rathore
12:22 21 Apr 22
Good consultant ..clinic is very nice Dr staff is very helfull to sabkadentist mothers.

Anil Vaghela
15:31 07 Apr 22
Good consultant with dr julee..dental consultant & chekup,x-ray free off no charge. Please visit in clinic.Staff is very helpful...

Anil Raval
15:21 07 Apr 22
Nice meeting with consultant and DR. Also nice understanding with them ..nice to meet you sabka dentist.. thank you..

Prajapati Vishal
12:25 08 Mar 22
Experience was good and doctor and staff were cooperative

Bipin Thomas
05:17 07 Mar 22
Good consultant with Dr bharvi upadhyay and clinic is very clean and staaff is good... Ty sd motera...

Nandu Rajak
06:34 04 Mar 22
Very good service, Thank You

Bhavesh Tolani
08:09 27 Feb 22

Aarti Diwakar
04:43 27 Feb 22
Nice service with good Communication..

Rinkal Rathod
07:25 24 Feb 22
It was a great experience.. doctor and staff were cooperative in nature

Steffi Christian
14:29 23 Feb 22
Very nice appointment systemWell trained staffWell equipped

Upasana Dabhi
14:18 23 Feb 22
It was nice experiance to meet Dr. Hemali ..She explained very well about treatment and all .

dipti parmar
16:51 21 Feb 22
Good service ...explain every details about treatment and good consultation session with dr hemali vora....

Hiral Garasiya
14:12 08 Feb 22
Nice.Well maintained and sanitized. Nice staff.

Divya Jain
09:15 07 Feb 22
Good checkup and good staff to for sabka dentist..

Sanjay Makwana
06:03 02 Feb 22
My Experience with the doctor and staff regarding 1st visit for consultation is good.

paras kumar
12:31 22 Jan 22
Good consultant with Dr.hemali vora & staffThankyou sabka dentist.

Mona Talreja
10:05 19 Jan 22

Mohit Sonpal
07:10 19 Jan 22
Bahot hi achha he, staff bhi achha he aur facility bhi bhot achhi he

Pankaj Solanki
14:02 18 Jan 22
good experience with clinic doctor consulting services

MAHENDRA LAKHARA
07:54 11 Jan 22
Tooth Cleaning was Awesome.

SANJAY PAL
08:56 10 Jan 22
The Service was very good.I have Done Cleaning of my tooth. Thanks for the Free Consultation.Hope to visit soon.

Dibyendu Adhikari
08:56 10 Jan 22

Dinesh Bhagchandani
06:14 10 Jan 22
Dr is very niceAll good teripme Etna

Ravi Kashyap
05:35 10 Jan 22
Good consultant..dr ....and very friendly staff .. nature.....thank you sabkadentist motera..

Sanjay Prajapati
14:01 23 Dec 21
Good enough!It was very satisfactory!

Foram Mehta
14:08 22 Dec 21
I came to know about sabkadentist.i got done my teeth cleaning and very painless treatment and I am very satisfied thanks to Dr hemali vora.

Kartik Solanki
12:54 21 Dec 21

Jasmeen Palekar
05:24 17 Dec 21
Every thing went great excellent doctor..my every visit was pleasent.good sevice and very friendly staff members & doctor....ty

Sunil Kadam
13:53 06 Dec 21
Treatments done by doctor thay have best treatment for teeth i also clean my teeth there

Mohini Yadav
07:24 06 Dec 21
Good consultant with dr.Hemali & a staff is very friendly ...ty SD motera.

Payal Vaghela
14:11 30 Nov 21
Good service . Very friendly staff and doctor ......

Kantibhai Prajapati
14:18 24 Nov 21

Alpesh Shroff
07:10 24 Nov 21

Sampat Raj
15:23 22 Nov 21

Deepakbhai Solanki
06:51 19 Nov 21
It was a good experience and service was good. I'll share it to my friends and family..

urvi Dixit
14:35 18 Nov 21
Good service and very friendly staff members and doctor... treatment done for sacling ....

Rahul Rajput
15:07 17 Nov 21
Good Consulting, friendly and attentive.

Anup Shukla
06:18 16 Nov 21
I fill better and good 🙌🏻

Motivational मंच
05:42 12 Nov 21

Mukesh Gupta
14:26 11 Nov 21

Aarti Shriwash
07:53 11 Nov 21
I visited sabka dental in motera, Dr hemani was polite and has good knowledge.

Pooja Sharma
13:06 09 Nov 21
good experiencegood service

yatik panchal
04:38 09 Nov 21
Thank you so much Dr. Hemali Vora✔️ for the excellent dental care.Your professional expertise, integrity and compassionate concern for the person on the other end of drill are most appreciated. Much respect to you and your work🖤

Viral Jain
16:21 27 Oct 21
Nice interaction with doctor .Explained pretty well.

Riken Yadav
16:17 25 Oct 21
Very nice, Facilities very well, and consultant very great full... Ty Sanka dentist..

Jeetu. Rajput jeetu1600
14:55 25 Oct 21
Clinic is very clean and consultant ....

Prima Shah
13:26 25 Oct 21
Best thing in this clinic is friendly doctor and support ice staff..Ty so much all of you...

Gopi Vardhani
15:13 19 Oct 21
It was good n friendly experience with the doctor

kaushalya meena
14:02 19 Oct 21
The clinic was too clean. And Dr was too nice and very friendly. Must visit

Ramesh Jain
13:03 18 Oct 21
Very nice clinic & staff members... very good consultant with dr hemali...ty sabka dentist...

Vikram bhai Rathod
06:47 14 Oct 21
Good service and staff is very experienced and strongly recommended for dental treatment

PRATIK MAHESHWARI
14:24 11 Oct 21

abhishek jaiswal
12:47 11 Oct 21
Very much satisfied with the service

Sachin Meena
07:01 11 Oct 21
I feel its was very good because they tell me everything what was the problem why this happening & they give suggestions as well thank you very much subka dentist.

vikas parihar
14:14 09 Oct 21
I have visited them twice by now and my experience has been very positive and satisfactory with them. I would definitely recommend their service for anyone seeking some dental advice or procedure.

i have got my consultation at sabkadentist motera clinic today dr.hemali vora explained well

Aniket Joshi
12:56 06 Oct 21
Cleaning and polishing is good

Mitul Kothari
15:58 05 Oct 21
Very very good treatment and advice by the doctor..

Niraj Dave
14:51 05 Oct 21

Deval Patel
12:37 01 Oct 21

Vidhi Jain
08:17 29 Sep 21
I got my deep scalling done at sabkadentist motera clinic. I was very scared since .I must really thanks to Dr hemali vora & Staff members. Ty sabkadentist.

pranesh Bhansali
06:14 28 Sep 21
Good consultantion and good service,very nice doctor and staff members.......thank you sabkadentist motera.....

Maheshbhai Parmar
04:59 27 Sep 21
Nice environment at the clinic, staff is very nice and very well taken care of patients, they sanitize and sterilize very equipment before use, highly recommended to family and friends. My Treatment consultantion done by Dr. Hemali vora. She is very professional and soft spoken. Explains very well and excellent with dental skills. I am very happy with the overall service . Thank you doctor :)Highly recommend.

R_J GAMING
08:39 25 Sep 21
Everything went great! Excellent Doctor!!. My every visit was pleasant. They treated me with good advice with no pain and very comfortable atmosphere. in every visit they sensitize Dental chair and require equipment. I am a very satisfied with the result. Thank you for your great treatment.

sharma Priyanka
08:33 25 Sep 21

Very nice treatment and very good corporation

pankit shah
06:02 25 Sep 21
Everything went great! Excellent Doctor!!. My every visit was pleasant. They treated me with good advice with no pain and very comfortable atmosphere. in every visit they sensitize Dental chair and require equipment. I am a very satisfied with the result. Thank you for your great advised

Krunal Kanbhiya
17:16 23 Sep 21
It's pleasant experience during consulting with Dr Hemani Ji. She gave 365 degree explanation on treatment pros and cons.

bharat vagdoda
06:20 23 Sep 21

Dhruv Upadhyay
16:21 22 Sep 21
Sabka dentist is the best dental clinic in motera. Dr hemali vora is very nice & staff members is very good behavior...ty all members in sabka dentists...

mukesh vadi
14:18 21 Sep 21
Sabka dentist is the best dental clinik in motera. Dr. Hemali mora is very nice👍

gujju gamerz
13:49 21 Sep 21
Sabkadentist motera clinic is best dental clinic I have visited so far, the consultantDr.Hemali vora madam is very nice, experienced and skillful. She explained me all the treatment which I need currently in my mouth to the point and also advised why I need to get it done at earliest, clinic ambience is really good, clean and hygienic like a five star hotel, receptionist and staff are also trained and well behaved, I would like to recommend everyone to visit clinic once to get rid of all your teeth pain and worries that too with proper guidance, genuine service and precise treatment.Thank you Sabkadentist Motera clinic team.

sharma rohit
13:29 20 Sep 21
The consultant is very nice & dr hemali is really good line to line explanation properly…clinic is very clean & nice ..staff members are very helpful…ty Sabka dentist Motera..

Abhishek Rathore
14:56 18 Sep 21
The consultant was very nice and she gave every little detail, which is the most important part

Neha Uttwani
13:37 18 Sep 21
Very good my check up for motera branch good feeling u so happy

Dharmendra Prajapati
07:12 16 Sep 21
We really good consultant dr hemali...very much satisfied with service by all staff members...ty sabka dentist

Shree Ganesh Travelse Shree Ganesh Tour & Travelse
13:13 13 Sep 21
We really had a great experience and will also recommend it to our friends and relatives!!

Heer Lalwani
16:36 06 Sep 21
Very much satisfied with service by all staff members...we believe in providing dental services... beautiful consultant with dr...ty so much sabka dentist....

Kasthuri Mudaliyar
07:26 06 Sep 21
Having nice experience with sabka dentist as I'm going through alignment treatment ...do visit sabka dentist

Sonal Pandey
07:07 06 Sep 21
Very satisfied with the treatment. The result of the treatment is good so far

Nalina Madhav c
04:20 04 Sep 21
Satisfied with the braces treatment. Dr. Rahul has addressed all my concerns and the treatment result is so far so good.

Nayana Madhav
04:11 04 Sep 21

Abhishek Raghuvanshi
14:11 03 Sep 21
Very much satisfied with services by all members and doctor who is so helpful and well behavior 👍👍👍👍go for it...

Pragya Srivastava
20:08 28 Aug 21
Good services overall the good part is that they have a free consultation facility available which u all must avail.

Sushma Fernandes
13:14 21 Aug 21
Nice 1 experienced. Thanks doctor and staff

Abhishek Yadav
15:00 19 Aug 21
It was Very Helpful ...Management team & Doctor was so Kind and Honest

Harshbagrecha
15:33 17 Aug 21
Niece treatment with copitive rate and repeat problem solve very perfect

Raju Chandak
05:00 17 Aug 21
Dr Hemali Vora Given good consultancy and explain the line of treatment.

Anilsingh genius.007
14:53 14 Aug 21
The staff was very friendly and helpful and the dentist was honest and straight forward. Very welcoming and friendly. The dentist was very nice and informative.The professionalism and friendliness of the whole team is outstanding.Definitely recommend.✨😊

Kanchan Rohera
08:09 06 Aug 21
I met sabka dentistthey treat me very carefullyI felt better hereThe doctor explained to me all the right treatment optionsIf you have any problems with your teeth, please go to the SABKA DENTIST 😊It's really good.

Chirag Solanki
09:07 22 Jun 21
Getting my braces treatment from this clinic. Quite professional dentist and orthodontist. Clinic is also equipped with all the modern equipments.

Nabajyoti Mech
11:56 19 Jun 21
Best service for sabka dentist

MAHESH RAJPUT
13:04 28 May 21
Best service, best treatment and covid 19 precautions

good check up 👍 very clean clinic.and very nice staff..Ty sabka dentist.

Shivani Prajapati
06:31 20 May 21
Excellent experience the doctor took so my good care with regular consultation 😊Happy with the treatment.👍

astha gohil
17:49 22 Mar 21
Best Dental clinic and the clearest clinic

sushilaben solanki
13:20 22 Mar 21
All over good serviceDoctor and staff are very helpful to us

Manisha Dabhani
13:09 22 Mar 21
Very nice dental checkup , please visit once for a happy smile.

Shaifali Singh
15:09 27 Feb 21
ડો વિશ્વા તેમજ તેમના સ્ટાફ ની એક દર્દી જોડે વાતચીત કરી ને પ્રશ્નો ના જવાબ આપવા ની રીત એક ખુબ અલગ આને ઇમ્પ્રેશિવ છે. thank you so much.

musical cover song
13:35 19 Feb 21

Aman bhatia
12:10 05 Feb 21
Good service and good naturer is stauf member

Jignesh Patel
14:21 04 Feb 21
The best dental clinic in Ahmedabad.. a must visit clinic.

MOHIT ISSRANI
07:12 01 Feb 21
It was amazing experience and Doctor was so polite I love the way the treat me

Vineet Demla
12:21 16 Jan 21
Good clining and good service sabka dentist..... Very good staff member

bharat nagarkar
15:29 13 Jan 21

Jignesh Parmar
14:38 09 Jan 21
Staff and the doctors are polite as well as professional .good place to have your treatment.

Parmar Pradip
14:37 09 Jan 21
Good service sabka dentist..... Good staff.....

Bhavani Singh
07:29 09 Jan 21
Its been a great experience with Doctorvery polite and professional

Nikitha Jain
12:18 08 Jan 21

Hirani Gaurang
12:48 31 Dec 20
Dr and staff service is very good..

Vishal Dantani
12:28 25 Dec 20
Nice experience and good staff.

Mayur Mistry
14:14 05 Dec 20
good and proper advised me..

RpSinh Dabhi
06:29 19 Oct 20
Very nice experience. Highly professional doctor

Ravi Kapoor
14:07 05 Oct 20
Good.. Happy to consultant. As well as familier.

Jigar Mehta
14:22 02 Oct 20
Really happy with the service.

lovepreet bhatia
13:22 02 Oct 20
Just got my cap from sabka dentist mother,s by dr. VishvaIt was great experience and now i can chew without any pain discomfort.

Jagdish Salvi
05:18 02 Oct 20