Dental Clinic in Manekbaug
Address: Ground Floor, Shop No – 3, Swiss Plaza Opp Bank Of Baroda, Tapovan Society, Ambawadi, Ahmedabad, Gujarat 380015, India
Monday – Saturday 11 AM – 8 PM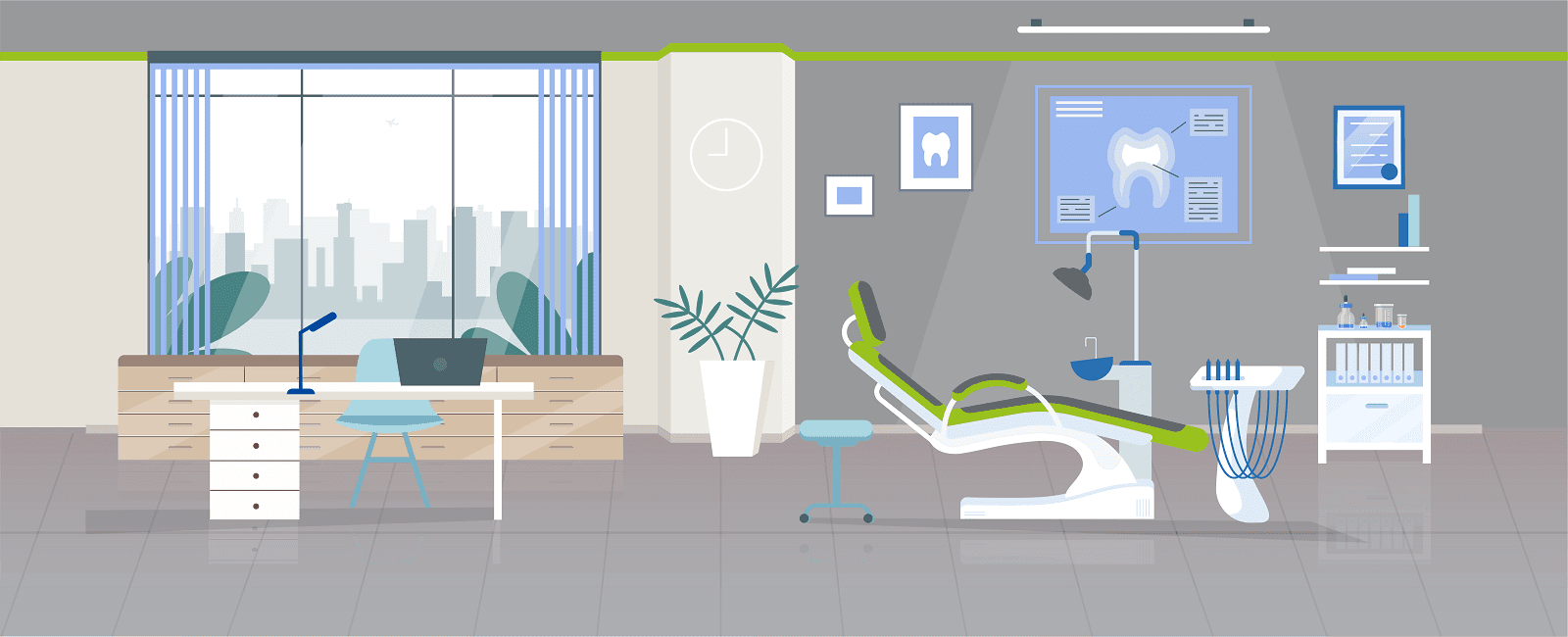 Offers a relaxed and unique dental care experience, coupled with the highest standards of dental treatments. Dentistry absolutely need not to be anything less than a pampered pleasant experience. Dental treatments in Manekbaug, Ahmedabad at Sabka dentist dental clinic confines in a calm surrounding and, will amaze you with how painless and fast most of the modern dentistry is! At Sabka Dentist, our aim is to provide good oral health and create beautiful smiles. In the process of achieving this, we provide an excellent implant, preventive, restorative, and conventional dentistry. Our commitment to these goals provides you with unparalleled service with the highest standards of dental hygiene in a comfortable and pampering environment. We know you will be delighted, not only with the treatment but with the way you are treated. Here you will find a welcoming ambiance with warm, friendly staff and total transparency.
All dental treatments from dental crowns to major smile makeovers; a wide range of dentistry procedures and full mouth dental implants; everything is available under one roof!
The well trained and specialized dental team constantly staying updated through continuing dental education.
State of the art treatment techniques and instrumentation.
Value for money treatment options and costs.
Zero waiting policy.
Priority treatment completion at no extra cost for time-bound patients.
If you are looking for any type of dental treatment like metal free crowns and bridges, veneers, dental implants, tooth whitening, implant dentures, smile corrections, gap closures, fixed teeth, root canal treatment, gum surgery, kids dentistry, laser dentistry, gummy smile correction, wisdom teeth extractions, dental X-rays, etc., we are the ideal choice for best dentists for dental treatment in Ahmedabad, India.
I am so much satisfied with the service provided by Dr. Chinar at SabkaDentist Manekaug.It was a fantastic treatment and very friendly Very good clinic.fully satisfied with treatment & excellent response from clinic. specially thanks to my all time favorite doc. Chinar.It is an awesome experience here as the staff of sabka dentist is very supportive and helpful and specially Dr. Chinar is Awesome as he helped me through each stage of my treatment.thank you so much doc.chinar.

kalgi shah
17:04 15 Feb 21
Best treatment and very comfortable

dipen dobariya
13:13 29 Dec 20

Heena Makrani
14:52 24 Dec 20
It was a fantastic treatment and very friendly doctors Sach a good work and very supportive staff

Harsh Patel
12:14 15 Dec 20
I am very much satisfied with the service provided by Dr. Chinar and Dr. Akshi at SabkaDentist Manekaug. I opted for aligners to correct my teeth as Dr. Chinar explained benefits of it. Dr. Akshi is took care of the health of my teeth and after service which is also very much important in any service you take. The treatment is pocket friendly. Also painless. They gave me an option if I want to try aligners for 15days before starting the treatment so it was easier for me to decide which option should I choose. I would recommend SabkaDentist to everyone who is looking for dental related service.

Pushti Buch
12:07 07 Nov 20
It is an awesome experience here as the staff of sabka dentist is very supportive and helpful and specially my doctor Dr. Chinar is Awesome as he helped me through each stage of my treatment.

MOHD FAISAL SHAIKH
13:44 30 Oct 20
Such a warm and welcoming experience at Sabka Dentist, Manekbaug!!! From the 1st visit I felt like I walked into a family living room. It was warm, inviting and everyone was extremely welcoming, especially Dr. Akshi Mardia. Professionalism, patient, considerate, concerned, prompt, and the list goes on and on…When you get a reminder call and SMS about your appointment, there is such a good personal touch where you feel like you're letting them down if you don't come in!Dr. Akshi takes time to explain all the procedures. She explains all the pros and cons of the treatment so that one can make an independent judgment. Her staff is also extremely helpful. She has a great rapport with all the visiting specialists and her assistants and they work very well together. All of the staff are caring, professional, and go out of their way to ensure that your experience is a great one!Sabka Dentist, Manekbaug is the best dental clinic I have ever visited! I felt safe and comfortable with their superb level of cleanliness and caution, especially with the concerns of Covid-19 spread.

Sunil Gohil
13:32 18 Oct 20
Very Nice experienceGood co operative nature Dr as well as other staff.

Paresh Patel
12:44 06 Oct 20
Very nice service & cooperative staff.

Vishal Shah
12:58 28 Sep 20
Explain very clearly every issue.Estimates are over all treatment is comfortable.Spacially Dr.Akshi response very well.

priyanka shah
13:58 18 Sep 20

Pavan Shah
13:38 16 Sep 20
Appreciate for the service Sabka Dentist given...

Sakshi Gupta
05:31 11 Sep 20
It is an awesome experience here as the staff of sabka dentist is very supportive and helpful and specially my doctor Dr. Chinar is Awesome😇 as he helped me through each stage of my treatment.

Sambhav Shah
10:11 30 Aug 20
Treatment done by respected Dr akshi mam is excellent. Expert in her field. Very good in nature. I am totally satisfied by her treatment.I have done 2 tooth feeling and cleaning.Perfectly done. Cooperative staff also

Parth Tank
07:43 20 Aug 20
Educated staff, matured, hygienic atmosphere, smiling doctor., explains nicelyVery kind😊

Saumya Chacha
08:12 14 Aug 20
Visited for dental filling, service from attending doctor (Dr. Akshi Mardia) and supporting staff was good and they were very cautious about COVID-19 and took all the precautions notified by the government.

Paras Katba
14:13 12 Aug 20
Very good clinic.fully satisfied with treatment & excellent response from clinic.... specially thanks to dr chaitali parikh 😊

Soni Sujal
05:24 10 Aug 20

jayesh godawat
05:52 08 Aug 20
Osam clining but Whitenes not properly.

Aghera Savan
14:29 11 Mar 20
I visited for teeth cleaning and policing. There are staff is very polite and friendly. Doctor gives good advice about your teeth. It is one of good dental care of ahmedabad.

Dhaval Patel
14:30 04 Mar 20
I got my root canal done at manekbaug branch..very nice treatment done by doctor and very cooperative staff.

Natavar Palas
05:00 04 Mar 20
Affordable clinic with good facilities, This is very good clinic, Well trained and polite staff.. 😊 Specially Thanks to Sabka Dentist

Mayur Teraiya
16:53 03 Mar 20
Nice response and well explanations

Ravina Lakhani
05:33 23 Feb 20
Affordable clinic with gud facilities, This is very good clinic, Well trained and polute staff. Treatment done here is very good... 😊 Specially Thanks From Dr Ishani Iyer

akshesh panchal
14:10 20 Feb 20
Nice treatment in sabka dentist manekbaug

gopal desai
12:19 15 Feb 20
Nice treatment for sabka dentist...manekbaug..

meldi maa studio
13:42 14 Feb 20

Affordable clinic with gud facilities, This is very good clinic, Well trained and polute staff. Treatment done here is very good... 😊

Vishal Chauhan
13:10 25 Jan 20
Nice treatment for sabka dentist manekbaug

hardik parghi
12:39 25 Jan 20
All staff nature is very goodDentist rushita gajjar treatment was done by pain less .Clinic is good and clean

Jay Thakkar
14:51 10 Jan 20
Nice staff and nice treatment

Raju bhai Chndu bhai
09:29 10 Jan 20

Sakir Shekh
03:25 09 Jan 20
It was good i was gone for cleaning and polish tooth

Avesh Memon
12:37 08 Jan 20
Good advice by dr. Dhara...nice experience sabka dentist manekbaug..

Vinod Thakor
06:37 31 Dec 19

Pankaj Solanki
05:03 28 Dec 19

hacker ka baap
06:27 19 Dec 19

Nayavant Gohil
14:24 25 Nov 19
Best service and Dr Dhara explained nicely,nice treatment,I am happy and satisfied.Supportive staff.

Meena Mehta
13:02 22 Nov 19

dipika Kori
14:32 21 Nov 19
The treatment given by Dr.Dhara was Good.

ashutosh upadhyaya
15:41 20 Nov 19
Nice treatment sabka dantist

60-Parmar Krunal
16:52 19 Nov 19
Nice treatment sabka dantist manekbhag

Ridham Desai
16:40 19 Nov 19
Best Clinic For any dental problem

Umang Damor
07:44 18 Nov 19

Pravinkumar Gameti
15:26 16 Nov 19
Excellent for the Dr. Dhara and good treatment for advice

Radhika Chaubey
14:31 16 Nov 19
I am happy with check up sabka dentist...and nice palace of good staff....

Ussh Damor
03:28 15 Nov 19
very good service and advise by doctor

shah tejas
12:07 14 Nov 19
has a very good facility at the SABKA Dentist Center and the staff there is also very good.

RAHUL RAYKWAR
09:07 23 Oct 19
Good doctors excellent treatment and exact diagnostics.

Chirag Shah
13:34 18 Oct 19
Good place for dental treatment doctor and staff are so good

Chetu Mori
07:46 18 Oct 19
I am happy with check up nd if any dental promble go to sabka dentist manekbaug

Gameti Payalben
07:43 18 Oct 19
very good service.And very good staff 😇

Hitesh Mayavanshi
07:41 18 Oct 19
Dr. Vishva is pretty friendly. I was so afraid but her genuine behaviour helped me to get rid of my fear and she helped me with cleaning in so friendly way.I strongly recommed her consultation

Miloni Shah
12:20 05 Oct 19
Dr.vishva gave us very nice treatmentFeeling goodExcellent service

Deepak Shah
12:42 27 Sep 19
Dr vishwa is an excellent dentist

I am happy to sabka dentist.and sadjest.to any people visit to .tnx sabka destist

Ramesh Thakor
12:13 21 Sep 19
One of the most amazing lady dentist I ever came across....Very patient, knowledgeable, calm and composed with utmost sincerity in her dental treatment procedures....Highly recommended for any kind of dental treatment...

Nirav Vishwamitra
16:22 07 Sep 19
Thankyou very much to all of staff of sbkadentist manekbaug. proper guidance and treatment given. nice experience dr vishwa.........thankyou..

Naresh Solanki
22:48 24 Aug 19
Good Service, best job doctor:)

Abulkasim Kazi
15:20 22 Aug 19
The experience was good and the treatment was done by doctor is pain less . I am going to prefer this to my family, my friends, and my colleague.

Cleaning and Polishing Services are done very nicely

Kenzo Shah
15:08 14 Aug 19
Good ...destist r also good .. service too ...

sandeep mewada
07:37 13 Aug 19
It was a fantastic treatment and very friendly doctors Sach a good work

Birju Faldu
07:58 12 Aug 19
Absolutely spot on service and great advice. Dr. Vishva and her team is super knowledgable and helpful. A++++

Sunetra Zaveri
04:49 12 Aug 19
ecxellent quality work deliverd by Dr.vishvabet service . over all nice experience

sayam solanki
12:31 09 Aug 19
Superb response, Well behaved doctor and team

Aayush Rajgaria
12:39 29 Jul 19
Dentist was so supportive and knowledgeable person. It was an amazing experience

Niraj Mundhra
12:38 29 Jul 19
Ms Divya shah is a skilled doc provides good service..

Namrata Gupta
08:06 22 Jul 19

Dinesh Kumhar
05:45 01 Jul 19
It's one stop solution of your total dental care. Team of experience doctors, excellent guidance about your treatments overall nice smiley experience. Must visit

7621816962 7621816962
18:08 28 Jun 19
got there for teeth cleaning, having hesitation about cleaning of my teeth but all thanks to Doctor to help me out.after effect is very nominal so one must have teeth cleaning not just once but whenever there's a need of cleaning of teeth.....staff and doctor behaviour is so good.....thanks SABKA DENTIST (MANEKBAUG)....😊

Sahil Chaudhari
17:59 28 Jun 19
Good services by Dr.Divya& staff

Rajesh Gandhi
06:34 28 Jun 19
I came to visit sabka dentist manekbaug 7 months ago... Doctor have done check up n explained me dat my wisdom tooth is not in proper position and can damage adjcent tooth so it's better dat i removed it..But I ignore it as I didn't hv any pain...But after few days I HV had severe pain and swelling i remembered wat dr said me dat time so I came to visit d clinic again...Now due to ignorance of DR's advise my adjcent tooth is also damaged...As per DR's advice I HV under gone d wisdom tooth extraction which is so painless....N den dey have done root canal treatment and lava premium cap on my damaged adjcent tooth...I m really happy with the treatment...Doctors here are so good at their work ...I suggest everyone dis clinic...And plz do listen to d doctor's advice....,😊

Dhruv Patel
06:16 27 Jun 19
I have done cleaning and filling of my teeth @ manekbaug branch. Service of sabka dentist @ Manekbaug is very impressive

CHINMAY SHAH
15:11 26 Jun 19
Really good place for treatment and perfection opinion and and treatment and surly suggest to go there and have healthy teeth

DHAVAL KHAIR
05:05 20 Jun 19
Superb Clinic ... For any dental problem we always come to the door of Sabka Dentist and we always get best treatment & attention & very friendly environment by Ms. Dr. Divya and team... Trust me she is very nice dentist... 😊

Prashant Dhote
17:29 15 Jun 19
Extraction and root canal done with help of Dr.Divya...and trust me she is amazing dentist...sabka dentist is best for tooth treatment..😊

Kranti Satpute
15:18 13 Jun 19
Qualified Doctor , Good Service & Right Diagnosis and Treatment.I am happy with the overall treatment of Root canal !!Special thanks for painless method used by Dr in doing so.They have well trained staff and maintains good hygiene.I am Satisfied by the treatment and guidance provided by you & will certainly recommend it.

Akshay Deshpande
12:01 31 May 19
Thank you very much to all staff of sabka dentist. Good treatment and proper guidance given ,satisfied by the experience of getting a root canal treatment done covered with a non metallic zirconia cap.

Keval Makwana
12:23 30 May 19
I have had my daughter's braces done in manekbaug clinic. The consultation was beautifully done by the doctor over there. I opted for some 3m self lock braces. she is very comfortable wearing the braces. i would reffer all my friends and family to get a check up done over here if you are planning for any braces treatment.

Namrat Makavana
12:18 30 May 19

Tripathi Rajesh
14:49 16 May 19
All saft are good nice doing check up

Jamna Awchite
10:09 21 Apr 19

Suraj punar
10:04 21 Apr 19

nikhil awchite
10:02 21 Apr 19

Dipika Paresh
06:10 19 Apr 19
Good staff and naice and good doctor

Dipali Punad
05:03 18 Apr 19
Dentist are good and are doing good dental Treatment .Co-staff is supporting and they give time to time reminder for the appointment.Overall good experience with sab ka dentist.

Lavanya Studio
02:26 18 Apr 19