Dental Clinic in Dahisar West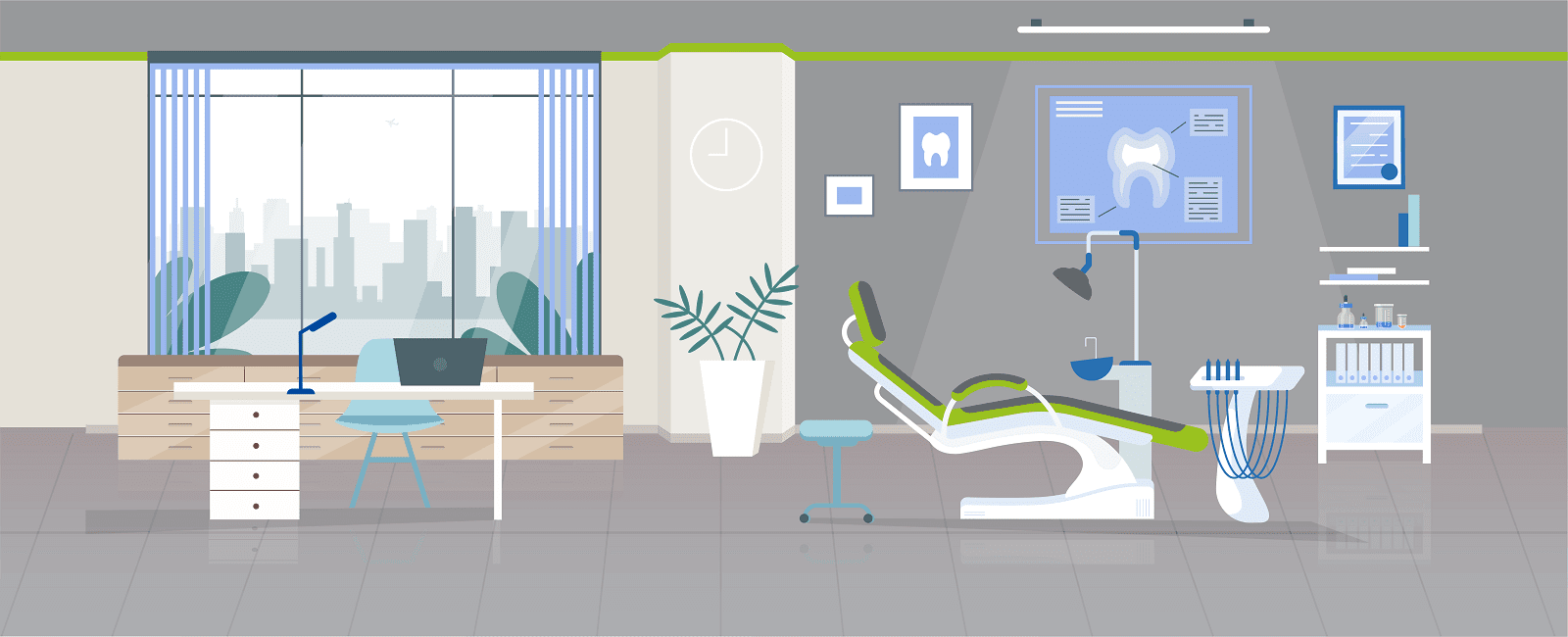 About Sabka Dentist Dental Clinic in Dahisar West
Searching for a dentist in Dahisar west, with advanced speciality dental care under one roof? Sabka dentist is the right halt that solves the issue and take the correct initiative towards the dental care.
Our high-tech clinic is equipped to meet your dental needs by proffering a combination of advanced methodology and technology. We offer a calm yet decorum of dental services.
At Sabka Dentist we focus on taking care of the patient oral health because it is the reflection of your overall health.
Starting with the introduction of the dentists at Sabka Dentist. we have qualified dentist that sounds to be intelligent yet experienced, there is no limits to experience and learning more.
Knowledge and experience regarding the field and also the staff with good experience performing their duties. Their interest lies in taking care of the patient and treating them in positive, informative, and friendly way.
Therefore, choose Sabka Dentist in Dahisar West without further delay!
Treatments provided at Sabka dentist in Dahisar West
General Dentistry:

Maintaining the oral health is utmost important. To begin with the dental treatment it is necessary to consult a dentist and dental checkup that will give the result for the further treatment. It is universally suggested that visiting the dentist at least twice a year is beneficial. Sabka Dentist gives the people the dental checkup and consultation free of cost, helping them to know about their oral health.
X-ray:
Seacond and the most essential thing is X-ray. We have our own X ray unit in the clinic that examine the inner problem of the mouth if necessary. The X-ray is explained to the patient.
Scaling, Cleaning and Polishing:
Giving the right guidelines of brushing at home is not the only solution of maintaining the oral hygiene of the teeth. Supporting the structure and the maintenance of the teeth, the treatment helps to eliminate the diseases grown in the tiny parts of the teeth. Hence, we recommend everyone to come for the cleaning treatment every 6 months to have a healthy mouth and gums.

A device of ultrasonic sound is used to remove tartar and plaque. Post scaling, polishing follows. We also demonstrate right brushing techniques, use of oral hygiene aids such as interdental cleaner, floss, etc.
Periodontics (Treatment Of Gums):The longer the plaque and tartar remain on teeth, the more harmful they might become. They can cause irritation and inflammation of the gums called gingivitis. Periodontitis is the number one cause of tooth loss after 40 year of age. Bleeding gums, loose teeth, the appearance of gaps in between teeth, painful gums and bad breath are the included symptoms. .

Some medical conditions like diabetes, pregnancy, chemotherapy, etc can be an identification to gum disease. Our periodontists at Sabka Dentist in Dahisar West provide various periodontal treatments.
Orthodontic Treatment:


It is defined as the treatment that works towards the caring of the smile and teeth. If you're a candidate for orthodontic treatment, you may experience: Increases overjet, increased overbite. increased upper front and the bottom of lower teeth. Reasons can be many, but this treatment will help you more.
Endodontics (Root canal treatment):
Endodontics is the specialty that primarily deals with root canal treatment and all associated things. When a cavity is long-standing, the bacteria may enter deep, such that it may reach the pulp chamber that also contains the nerve supply of the tooth. This may cause root canal treatment. Thus, root canal treatment is a sequential procedure of replacing infected dental pulp in a carious tooth or traumatized tooth with inert rubber-like gutta-percha material. Root canal treatment usually requires 2 – 3 visits to the dental clinic and crown to prevent future damage to the tooth. But, we also offer single sitting root canal treatment depending on the doctor. Thereafter, we do restoration of tooth with a filling and a crown for its protection. This restored tooth can then last for a lifetime. Our dentists at Sabka Dentist in Dahisar West will indicate the patient for root canal treatment during the dental checkup if needed.
Prosthodontics (Dental Implants):In common language if one wants to understand then it is a screw which fits in your mouth.it is made up of titanium and it does not react with our tissues. implant can run for a longer period of time and it sma in advantage is your ono need to remove and replace it as it is very convenient.
Pedodontics (Child Dentistry):
Children dental care is at most responsibility of both parents as well as the dentist. the first dental visit of your child should be at six months because from this age only any deformities can be corrected .if you haven't got your child dental visit till now then do come at dentist in dahisar west sabka dentist. we provide all types of pediatric treatment like restoration, braces, removal of tooth etc.
Dental Community Health:
Our dentists in Dahisar West also carry out dental screening camps near the clinic location.
Cosmetic Dentistry:
Esthetics play an important role in everyone's life. itgives you a sense of confidence and cosmetic dentistry. help you to gain that treatment.
Re-definition of your smile as we can completely transform it with the following non – invasive cosmetic dental services:
Teeth Whitening
Smile Makeover with Porcelain
Composite Veneers
Fillings
Laser Dentistry
Why choose Sabka Dentist in Dahisar West?
Following are the necessary the indicator to find the best clinic in Dahisar west
Customizing patients treatment plan.
Quotation about the checkup and treatment is provided after every dental visit.
Check the Price list of Dental Treatments of Sabka Dentist Dahisar
Our treatments focus on prevention. We aim to address most oral health concerns before they become a full-blown condition and also provide conservative options.
Our dentists provides child therapy. Hence it is child-friendly.
Dentist's expertise available in the clinic: General Dentists, as well as Specialist Dentists, are available, as per your oral health.
We are available contact, walk-in as well as online appointment basis.
Sabka Dentist has easy payment options like 0% interest EMI options
With the changes in the usage of traditional use of dentistry, Sabka Dentist has upgraded it course to offer the best of treatment by adopting the modern technology of dentistry.
How can Sabka dentist in Dahisar West help?
A common question by every patient .it is advised that at an interval of every 6months a person should visit his dentist. this will help the patient to prevent serious dental problems and can have healthy oral health.
Here at dahisar west sabkadentist we take regular follow up of our patients and also remind them for the regular checkup if they forget ,because of hectic schedule. so visit sabka dentist today only and get relieved from all your dental issue today only.
How to book an appointment?
We provide the most easy way of booking an appointment at just one click. we provide flexible timings so can visit accordingly. you can book an appointment online only whenever you want and you can also call on the contact number provided.you can also directly walk in to the clinic.
Tell me more about Sabka Dentist, Dahisar West
If you are particular about your dental care, you ought to choose the best when it pertains to oral checkups and treatments. Sabka Dentist is consistently rated as among the best dental clinics in Dahisar West, Mumbai.
At Sabka Dentist, people not only receive world-class treatment for their oral concerns but will also get to experience one of the best in-clinic patient experience across India.
No matter the background or career of an individual, we make sure that all of our patients feel at ease and face absolutely no issues when approaching or conveying their dental issues across to our dental specialists.
We are some of the top dental clinic chains in Dahisar West, Mumbai, and have a legacy which is unrivalled by any other dental clinic in Dahisar West, Mumbai, India. Our dentists are some of the best dentists in Dahisar West, Mumbai.
Sabka Dentist frequently makes it to the list of best dental hospitals in Dahisar West, Mumbai, owing to our wonderful team of dental experts and surgeons, and state-of-the-art facilities within our dental clinics.
Sabka Dentist was founded back in October 2010, with a single facility in Vile Parle. Currently, we have grown to around more than a 100 clinics in Mumbai, Pune, Ahmedabad, Surat, Bangalore, Navi Mumbai, Thane.
Our team at Sabka Dentist works to encourage better dental health and aid individuals to truly feel and look good and proudly carry their smiles. No wonder, because of our team's determination and vision to help spread smiles across the world, we have consistently made it on the list of top dental hospitals in Dahisar West, Mumbai.
Therefore, the next time you plan to visit a 'teeth hospital in Dahisar West', Mumbai, we should be at the top of your list of dental hospitals in Dahisar West, Mumbai.
Consider us your own 'Apna Dentist'; our dentists are undoubtedly some of the best dentists in Dahisar West, Mumbai, and we can help you with your tooth concerns so that you can carry on and spread happiness across with your wonderful smile.