Dental Clinic in Shubhanpura
G-1 Anuradha Complex, Subhanpura Rd, opp. Jalaram Lassi, Ellora Park, Vadodara, Gujarat 390023
Monday – Saturday 11 AM – 9 PM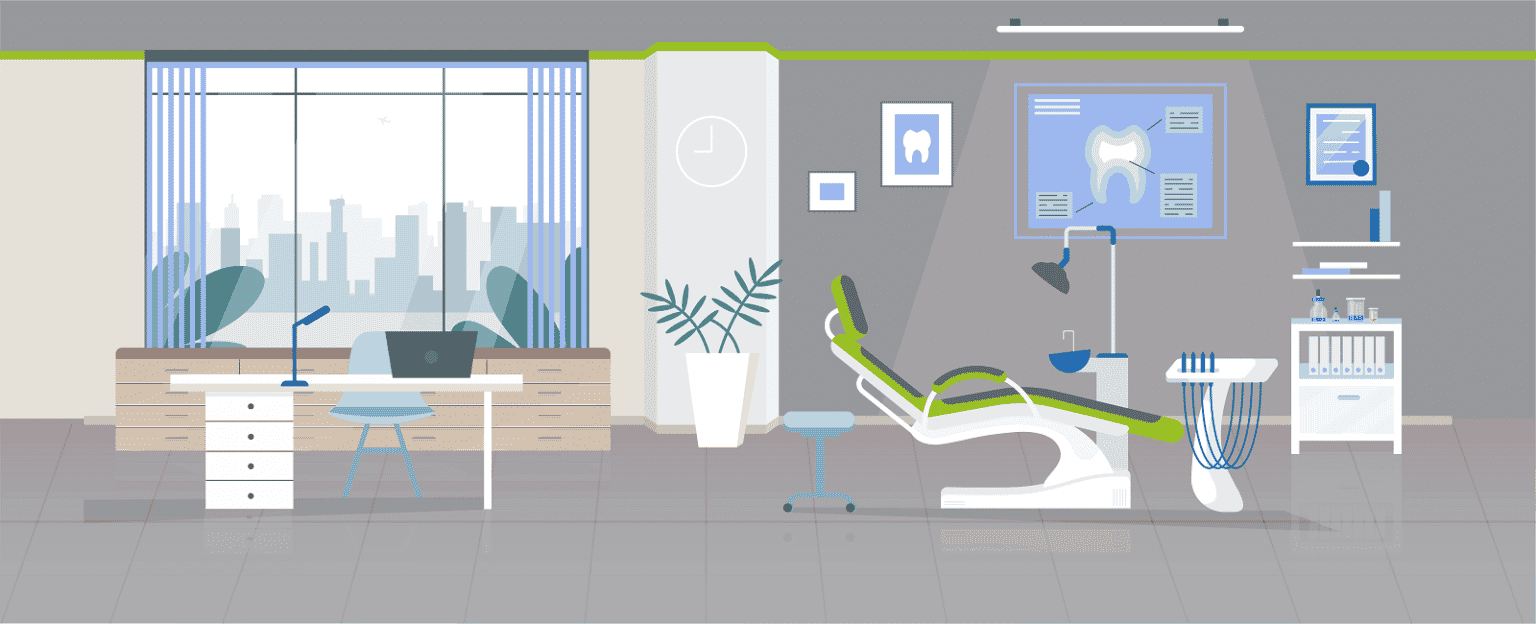 About Sabka Dentist Dental Clinic in Shubhanpura, Vadodara
Offers a relaxed and unique dental care experience, coupled with the highest standards of dental treatments. Dentistry absolutely need not to be anything less than a pampered pleasant experience.
Dental treatments in Shubhanpura, Vadodara at Sabka Dentist dental clinic confines in a calm surrounding and, will amaze you with how painless and fast most of the modern dentistry is!
At Sabka Dentist, our aim is to provide good oral health and create beautiful smiles. In the process of achieving this, we provide an excellent implant, preventive, restorative, and conventional dentistry.
Our commitment to these goals provides you with unparalleled service with the highest standards of dental hygiene in a comfortable and pampering environment. We know you will be delighted, not only with the treatment but with the way you are treated.
Here you will find a welcoming ambiance with warm, friendly staff and total transparency.
Treatments provided in Sabka Dentist Shubhanpura, Vadodara
Why choose Sabka dentist, Shubhanpura?
You should choose Sabka dentist Bopal for the following reasons:
We customize a treatment plan for every patient.
After every appointment, our dentists receive a printed copy of the diagnosis chart & quotation. We also provide a printed copy of i) invoice and ii) receipt to all patients for their dental treatments.Thus, we maintain our patient and treatment records.
The pricing of dental treatments is shown online & at all our dental clinics to maintain transparency. To know the Cost, please visit our Dental Treatment Price list
We do comply with all standard clinical and sterilization protocols.
Our dental clinic is child-friendly and we provide a multitude of pedodontic services.
Our team of General Dentists and Specialist Dentists are aware of the latest trends and techniques in dentistry.
We are available through two modes: i) outpatient basis, as well as ii) appointment basis.
Sabka Dentist has easy and convenient payment options for dental treatments like 0% interest EMI options with Bajaj Finserv / Capital Float / Snapmint EMI Network.
Our clinics abide by STEEEP (S – Safety, T – Timely, E – Effective, E – Efficient, E – Equitable, P – Patient-centric).
How can Sabka dentist in Shubhanpura, Vadodara help you
Sabka Dentist a brand that is a fast running dental chain in India that stands out to be different amongst every one. It is surrounded with the positive atmosphere and spaced with pleasant working of the team.
Visiting our clinic in Shubhanpura, Vadodara, will make you feel like visiting the place again and again as it comfortness and painless treatments breaks all the par that a dental clinic does.
Here, we take utmost care of maintaining the privacy of every individual, respective of caste, religion, and gender. We are also a clinic that is judgment- free. We maintain the highest transparency with the patients related to their dental issues. Visit our clinic or book an appointment at Sabka dentist in Vadodara.
Tell me more about Sabka Dentist, Shubhanpura, Vadodara
If you are particular about your dental hygiene, you need to select the best when it pertains to dentistry checkups and treatments. Sabka Dentist is frequently rated as among the best dental clinics in Shubhanpura, Vadodara.
At Sabka Dentist, people not only receive world-class treatment for their dental complications but will also get to experience among the finest in-clinic patient experience across India.
No matter the background or career of an individual, we guarantee that all of our patients feel at ease and face absolutely no concerns when approaching or conveying their dental complications across to our dental surgeons.
We are amongst the top dental clinic chains in Shubhanpura, Vadodara, and have a legacy that is unrivaled by any other dental clinic in Shubhanpura, Vadodara, India. Our dentists are undoubtedly some of the best dentists in Shubhanpura, Vadodara.
Sabka Dentist very often makes it to the list of best dental hospitals in Shubhanpura, Vadodara, owing to our amazing team of dental experts and doctors, and advanced facilities within our dental clinics.
Sabka Dentist was established back in October 2010, with a single medical clinic in Vile Parle. Today, we have grown to around more than 100 clinics in Mumbai, Pune, Ahmedabad, Surat, Bangalore, Navi Mumbai, Vadodara, Thane.
Our team at Sabka Dentist works to encourage better oral health and aid men, women and children to feel and look good, and proudly carry their smiles. No wonder, as a result of our team's perseverance and vision to help spread smiles across the world, we have frequently managed to get on the list of top dental hospitals in Shubhanpura, Vadodara.
Hence, the next time you plan on visiting a 'teeth hospital in Shubhanpura, Vadodara, we should be at the top of your list of dental hospitals in Shubhanpura, Vadodara.
Consider us your own 'Apna Dentist'; our dentists are undoubtedly some of the best dentists in Shubhanpura, Vadodara, and we can help you with your oral problems so that you can carry on and spread happiness across with your wonderful smile.