Dental Clinic in Old Panvel
Address: Neelkanth Darshan, Shop No. 12, Sector – 7, Plot No – 125/4 Old Mumbai – Pune Road, Next to Merwans Cake Shop & Natural Ice Cream Opposite Vijay Sales & Orion Mall, Old Panvel, Panvel, Navi Mumbai, Maharashtra 410206, India
Monday – Saturday 11 AM – 8 PM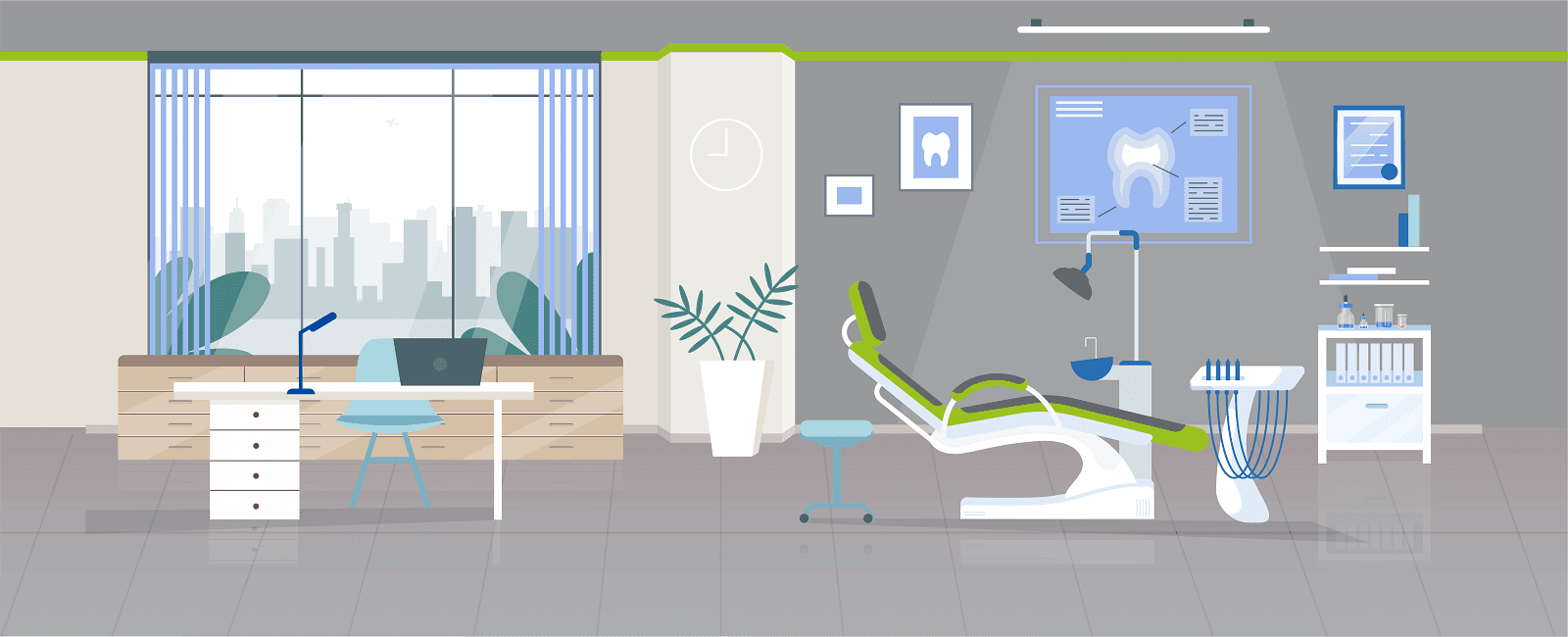 It offers a relaxed and unique dental care experience, coupled with the highest standards of dental treatments. Dentistry absolutely need not to be anything less than a pampered pleasant experience. Dental treatments at Sabka Dentist Old Panvel, Navi Mumbai dental clinic confines in a calm surrounding and, will amaze you with how painless and fast most of the modern dentistry is! At Sabka Dentist, our aim is to provide good oral health and create beautiful smiles. In the process of achieving this, we provide an excellent implant, preventive, restorative, and conventional dentistry. Our commitment to these goals provides you with unparalleled service with the highest standards of dental hygiene in a comfortable and pampering environment. We know you will be delighted, not only with the treatment but with the way you are treated. Here you will find a welcoming ambiance with warm, friendly staff and total transparency.
All dental treatments from dental crowns to major smile makeovers; a wide range of dentistry procedures and full mouth dental implants; everything is available under one roof!
The well trained and specialized dental team constantly staying updated through continuing dental education.
State of the art treatment techniques and instrumentation.
Value for money treatment options and costs.
Zero waiting policy.
Priority treatment completion at no extra cost for time-bound patients.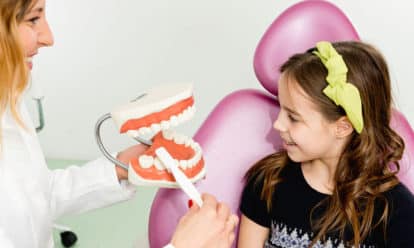 If you are looking for any type of dental treatment like metal-free crowns and bridges, veneers, dental implants, tooth whitening, implant dentures, smile corrections, gap closures, fixed teeth, root canal treatment, gum surgery, kids dentistry, laser dentistry, gummy smile correction, wisdom teeth extractions, dental X-rays, etc., we are the ideal choice for best dentists for dental treatment in Navi Mumbai, India.
If you are one of those individuals who are particular about your dental hygiene, you must choose the best when it involves oral checkups and treatments. Sabka Dentist is consistently graded as among the best dental clinics in Old Panvel, Navi Mumbai. At Sabka Dentist, patients not just receive first-class treatment for their tooth troubles, but also get to enjoy among the best in-clinic patient experiences across India. Regardless of the background or career of an individual, we guarantee that all our patients feel at ease and experience no challenges when approaching or getting their oral health issues across to our dental specialists. We are some of the top dental clinic chains in Old Panvel, Navi Mumbai, and have a legacy that is unparalleled by any other dental clinic in Old Panvel, Navi Mumbai, India. Our dentists are some of the best dentists in Old Panvel, Navi Mumbai.
Sabka Dentist very often makes it to the list of best dental hospitals in Old Panvel, Navi Mumbai, owing to our great team of dental experts and doctors, and advanced facilities within our dental clinics. Sabka Dentist was started back in October 2010, with a single clinic in Vile Parle. Today, we have grown to around more than 100 clinics in Mumbai, Pune, Ahmedabad, Surat, Bangalore, Navi Mumbai, Thane. Our team works to encourage better oral health and aid men, women and children to really feel and look good, and proudly carry their smiles. No wonder, due to our team's devotion and vision to help spread smiles across the world, we have consistently made it on the list of top dental hospitals in Old Panvel, Navi Mumbai.
So, the next time you want to visit a 'teeth hospital in Old Panvel, Navi Mumbai, we should be at the top of your list of dental hospitals in Old Panvel, Navi Mumbai. Consider us your own 'Apna Dentist'; our dentists are some of the best dentists in Old Panvel, Navi Mumbai, and we will help you with your tooth concerns so that you can continue to spread joy and happiness across with your delightful smile.
Dr. Hepsiba rocks!!!Thanks for the superb & prompt treatment.Regards.

Dinesh Patil
14:22 14 Oct 21
good doctor and good service❤

Vaishnavi Waje
06:33 14 Oct 21
Dr hepsiba did the treatment well it was painless tooth removal i am happy with the service would definitely recommend.

Somnath Patil
06:02 14 Oct 21
I got my treatment done in the discounted price i had a very good experience with the doctors there would definitely recommend to get braces treatment done from here dr ansil is the best doctor to get your braces treatment and dr hepsiba is very helpful and guides us well

sanjivani patil
12:04 07 Oct 21
I am doing my braces treatment.very good environment with good staff and doctorsThe clinic is very hygienic and the ambience created is very good .

Dr ansil is very good doctor he is very experienced and the best doctor that i would recommended your ortho treatment (braces treatment ) to be done worth the money best staff dr hepsiba is very good with explaining the treatment and guidance.

Seaman Life
11:06 07 Oct 21
Proper hygine, well maintained clinic and professional staff are the attributes of this place.All the precautions were taken during this pandemic situation.Received excellent treatment by Dr. Ansil. Overall really good experience.Highly recommended to all.

sachin anandrao
10:38 07 Oct 21
This is one of the best dental clinic. Staff is very coperative.Dr.Ansly is good doctor.

Neha Jangam
10:23 07 Oct 21
Good and cost effective treatment overall as well as supportive staff....

Nikhil Jitekar
10:16 07 Oct 21
Dr.ansil is very good in explaining and the treatment is very good the staff here is very supportive dr hepsiba could guide Me well with the procedure good doctor and clinic 8s well maintained

Purushottam Fule
10:02 07 Oct 21
Excellent Service by Old Panvel branch. Must visit for any dental concerns. Helpful employees and skilled expert doctor. They assure very less pain procedures. I really appreciate.

Avishkar Patole
16:19 02 Oct 21

Aman Yadav
08:00 01 Oct 21
Thanks for your support and suggestion that lead us to proper medical care. You rocks.

Prathamesh Koli
10:04 22 Sep 21
My 1st time experience was gud as all time

Sonali Gupta
17:08 11 Sep 21
Good treatment, good hygiene, good experience & well trained doctorsThank you..!!

THE CONQUEROR
07:56 11 Sep 21
Very good experience 👌🏻Doctor is very gentle and takes utmost care of patients comfort ...

Rinkyshukla Shukla
14:29 08 Sep 21
Very good first time dental care experience I got with the sabka dentist staff

Tushar Khuje
14:03 06 Sep 21
Good experienceThanks Doctor

Sushil Agrawal
10:15 04 Sep 21
Very well organised team and answered all my queries properly

Pratik Matre
12:42 30 Aug 21
It was really pleasure getting treated by Dr. Hepsiba, she really help me with proper advice which wasn't possible with any other doctors. I visited many outlets of Sabka dentist but meeting doctor here was great experience...best of Luck old panvel team

Very nice Service at discounted price for just only cleaning and also no charges for consultationthankssabka dentist 🦷

SURENDER KUMAR
08:02 24 Aug 21
I am visited sabka dentist old panvel clinic for my rct.dr.and staff is very good and clinic is very neat and clean l am happy with my treatment

Archana Kadam
04:51 21 Aug 21
Sanvi Patade _I had taken the dental treatment at Sabka dentist near old Panvel. The Dr Hepsiba Thomas doing the treatment very well.The doctor gave precise guidelines while the treatment very nicely.The staff is very good and cooperative. The clinic surrounding was neat and tidy. The Sabka dentist is the best choice for all your dental expectations.

swapnil patade
11:09 17 Aug 21
Firstly I had to goto a dentist during covid time which was bit scary, as you know perception built around we are only hygienic and no one else. But sabka dentist clinic in old panvel maintains a good standard in keeping the work area clean and sanitize after every seating. The doctors here are very welcoming and are joyous to talk to. The support staff both the ladies are well mannered and helpful. The doctors patiently listen to your problem and before any process starts they will guide you on probable solutions alongwith rough estimate on the costing. During the entire process as well the doctors keep interacting with you to make sure you don't get distracted with pain, but honestly they have pretty good pair of hands atleast with my treatment.The clinic is at a very convenient location in old panvel band on the highway besides Naturals icecream so you can't miss it.Parking is available outside the clinic but its on the roadThey accept card, online transaction, cash, any payment app as wellThey have family and single packages as wellWorth a visit anytime

kashyap dhar
13:03 14 Aug 21
Sabka dentist is good clinic and i am happy for doctors treatment

Nahida Mohid
13:00 09 Aug 21
Excellent and hygienic clinic. Doctor Hepsiba Thomas is so knowledgeable and provides you with appropriate suggestion/Solution.She takes utmost care while treating.I was scared to go under treatment and because of that fear i was postponing my treatment...But now I am very happy.Doctors and supporting staff are well behaved, helpful and co-operative.

Trupti Patole
13:44 07 Aug 21
I have visited this clinic for my aligners treatment. Dr. Hepsiba Thomas is very supportive and explains the procedure in detail. Aligners treatment is done with offer price-29999 only. Thanks

Tejal Naik
10:46 05 Aug 21
I had treatment of teeth removal at Sabka by Dr. Hepsiba.Same was done well.Taken care of all covid precaution as well no unecessery medicine suggested.Good Option For Dental Treatment at PANVEL.

Achyuta Bajpai
12:59 03 Aug 21
Very good experience at this center. Dr. Hepsiba extracted the molar without me even knowing about it. Definitely will recommendyou to come here for any kind of dental treatment.

Jayant Dalvi
09:24 03 Aug 21
Root canal complete, clinic is very hygienic, Dr Hepsiba is competent and very cooperative.

Sachin Kumar Pradhan
07:58 17 Jul 21
Rc done. Dr.Hepsiba Thomas is very caring, and explained/ did the treatment very well. helpful staff.


Alishah Rizwan
13:05 13 Jul 21
I had visited this clinic for my fillings and cleaning Dr hepsiba had done my entire treatment and it was Good that I will definitely recommend evryone to visit this place the supporting staff was also good to me as well as clinic hygiene was also the best

farooque shaikh
09:22 09 Jul 21

mamta choudhary
11:48 05 Jul 21
Better experience . Overall staff cooperative and helpful. Made me understand whole process. Would like others to visit.

Umehs Padagaonkar
05:19 05 Jul 21
Im satisfied with the treatment. staff is also helful and co-oprative.

Akanksha Barsing
08:34 02 Jul 21
I am going with teeth treatment and I am satisfied till now....Dr's are friendly and I am happy for choosing Sabka Dentist.

Neha Chaudhary
05:58 24 Jun 21
I have visited the old panvel sabka dentist and i have got my aligners done with the dr ansil pappachan the journey throughout was amazing and i had got all my queries and fears of taking a treatment is resolved to say they are the best doctor to get your treatment done happy with the aligner and the staff overall it was a paisa vassol treatment..❤️😚 and i will suggest evryone to get your treatment done from here.

hepsiba thomas
05:20 24 Jun 21

bilal dakhve
10:21 21 Jun 21
Thanks for support and very nice treatment.All staff are co-operationThanks

ABHAY PEDNEKAR
13:33 19 Jun 21
Very helpful and professional

elcid pereira
12:49 19 Jun 21
Good work with Excellent experience...

Vaibhav Kamble
11:36 19 Jun 21
i am satisfied with the treatmebt given by dr hepsiba thomas and the supporting staff was friendly.

VINOD KASHID
07:52 19 Jun 21
You will be in capable hands here with educated advise and gentle handling of your teeth during treatment. Great experience. Thanks 🙏

RAJAN KHOSA
13:10 17 Jun 21

Turpti Chinchwalkar
13:14 19 May 21

Manisha Gaikwad
14:45 06 Apr 21

gitesh khamgaonkar
11:33 23 Mar 21
Service was excellent. Fully satisfied

Prassana Balan
09:13 22 Mar 21
Maji treatment Kashi jhali tee mala kalale pn nahi yevdi haluvar pane treatment hoti yamule mi hya staff Cha aabhari aahe....

Sanjay Karmakar
08:10 22 Mar 21
Great clinic with all the hygiene required at a medical center. The staff is very professional and all the doctors are very talented and precise about their treatment.

megha gupta
13:56 20 Mar 21

Varun Desai
12:12 20 Mar 21
चांगली ट्रीटमेंट झाली आणि कर्मचारी सुधा मनमिळाऊ आहेआणि या पुढे ही अशीच सेवा पुढे ही उपलब्ध राहीन आशी अपेक्षा करतो.

rajaram patil
11:00 20 Mar 21
Hi All...I have done my teeth treatment with Sabka Dentist Old Panvel...Just wanted to share my experience with viewers that the staff is highly experienced and professional... especially Ms.Manisha Gaikwad she was explained me very perfectly I m very happy with her suggestions...I wish all the best to her and her staff...👍👍

satish kamble
08:17 19 Mar 21

kalpesh patil
08:50 18 Mar 21

Ravi Thakur
06:34 18 Mar 21
Good treatment and staff also carrying.

Rahul Lolge
06:19 18 Mar 21
Amazing service and staffing also good infrastracter good carring

PAWAN KUMAR
11:17 17 Mar 21
Experience & Treatment is very excellent. Supporting staff n caring doctor.

santosh bhoir
07:11 17 Mar 21
Experience & treatment is very excellent. Supporting & carrying staff.Thanks.

Nilesh Jangam
13:59 16 Mar 21
चांगली ट्रीटमेंट आणि स्टाफ सुधा मनमिळाऊ

Nikhil Patil
07:24 16 Mar 21
changla treatment aani karmachari sudha goad aahe

Ramu Rathod
06:21 16 Mar 21
Super serviceing good staffing.carring staffs good facility. Good infrastactar

Mathan Mohan
05:51 16 Mar 21
Excellent treatment and good staff

Ashish Gaikwad
16:19 15 Mar 21
Excellent work n proper carrying staff

vishal bhagat
12:47 15 Mar 21
Excellent service and good staff.

Rasika Dhamane
10:01 15 Mar 21
Excellent service and staff also good n friendly..

Parmesh Patil
09:02 15 Mar 21
experience n treatment is very excellent, and staff also good supporting n carrying..

Dinesh Raut
08:51 15 Mar 21
Good handled by Doctor & Staff

DHEERAJ NIMBRE
06:47 10 Mar 21

Manisha Gaikwad
14:29 08 Mar 21

Swati Kadu
07:03 03 Mar 21