Dental Clinic in Old Panvel
Address: Neelkanth Darshan, Shop No. 12, Sector – 7, Plot No – 125/4 Old Mumbai – Pune Road, Next to Merwans Cake Shop & Natural Ice Cream Opposite Vijay Sales & Orion Mall, Old Panvel, Panvel, Navi Mumbai, Maharashtra 410206, India
Monday – Saturday 11 AM – 8 PM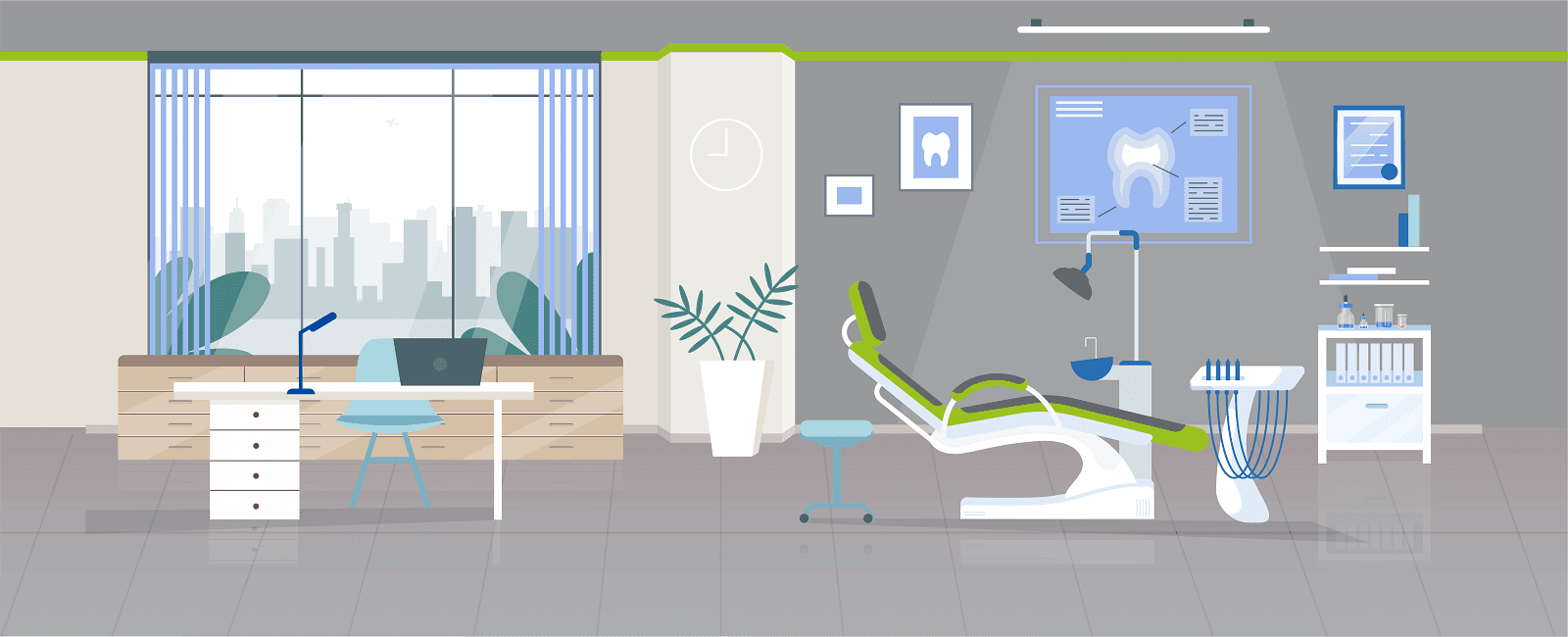 About Sabka Dentist Dental Clinic in Old Panvel
Sabka Dentist Dental clinic has always been at the forefront of dental healthcare. This clinic is known as one of the best dental clinics in Old Panvel , which is dedicated to providing high standard dental services at an extremely affordable price range. Sabka Dentist never compromises with the quality of treatment, so they utilize all the latest dental techniques and technology to make the dental procedures pain-free and comfortable.
Facilities
Dental care has always been ignored in the hustle and bustle of our life. But it is essential to be careful about our dental health. However, even the person who takes care of their teeth daily may also require profesKharghar Sector 20 al treatment. So if you are trying to find one such dentist in Old Panvel who can help you to resolve such conditions, then Sabka Dentist can help you out. The clinic can provide you with the following facilities and treatment options-
Dental Implants–

If you have lost a tooth, then you will probably be considered to undergo implant dentistry. However, the value of the procedure depends on the number of sesKharghar Sector 20 s required, surgeon's fees, tests, dental treatments, and even the anesthesia used. The clinic may also provide you some fascinating affordable packages that include no hidden charges.
Root Canal Treatment–

Root Canal treatment is a crucial dental procedure that helps in preserving a decayed or damaged tooth. If you intend to undergo this dental process, then you must look for an experienced endodontist who can help you to achieve the best result. If you have not yet found any such dentist in Old Panvel , then you may try and visit Sabka Dentist; this is one of their well-known branches, they have than 500 proficient dentists working in more than 100 clinics around different cities in India.
Conscious sedation- Sabka Dentist is aware of the fact that general anesthesia to execute dental operations is very risky. Keeping this in mind, the clinic provides local anesthesia to their patients so that the patients lose sensation in the area of treatment, but they do not fall asleep. However, it also depends on the treatment as well. As Sabka Dentist is one of the best dental clinics in Old Panvel for their services, they do not compromise with their treatment quality and give complete transparency to the patients regarding the procedure.
Superb scheduling- Patients who have come a long way and have minimum time are offered the quickest and the most effective treatment plans. The dentists attend them on a priority basis, even on short notice. If you feel impressed with this feature and wish to avail the facility, then you know what you have to do? Just opt for Sabka Dentist, the best dental clinic in Old Panvel .
Latest equipment and Techniques- Sab ka Dentist makes use of the latest techniques and methods while treating the patients. The dentist keeps themselves updated with all the new technology and upgrade their knowledge and when required.
Patient Care- Sabka Dentist is known for its hospitality. They treat their patients very well. Right from the receptionist to the surgeons, everyone gives the patient complete support throughout their journey in Sabka Dentist.
How to select the right dentist and right clinic?
Have you not been able to find a perfect dentist in Old Panvel ? Then start doing that immediately without waiting for the emergency to arrive. But before you start doing that, it is time for you to consider several factors like the following-
Location and operational hour- When choosing a dentist, make sure that the dental clinic is close to your place or workplace. Most importantly, make sure that the dental clinic will be operational on days and times when you are generally available.
Cost -The cost of different procedures depends on several factors like the surgeon's fees, cost of the tests, medications, anesthesia used, and equipment used. However, Sabka Dentist provides multiple payment options, EMI facilities, and insurance coverage for the patients, which makes it the best dental clinic in Old Panvel .
Qualification – After you know this is the perfect dentist in Old Panvel for you, you must mandatorily check the credentials of the dentist. An experienced dentist will never hesitate to show their credentials and pictures of past procedures. If you find the dentist or the staff waiting to answer any of your questions, then you must consider finding another dentist.
How can Sabkka Dentist help?
Sabka Dentist is considered one of the leading dental clinics in Old Panvel . Wondering why? Because-
The clinic provides the highest standard of treatment at an affordable price.
The dentist and their team are well qualified and skilled.
The clinic is capable of treating any dental issues, even on an urgent basis.
The clinic has secure payment options and easy EMI plans.
Tell me more about Sabka Dentist, Old Panvel
Tell me more about Sabka Dentist, Old Panvel If you are one of those individuals who are particular about your dental health care, you must select the best when it pertains to dental checkups and treatments. Sabka Dentist is consistently rated as one of the best dental clinics in Old Panvel. At Sabka Dentist, people not just receive first-class treatment for their dental problems, but additionally get to enjoy one of the greatest in-clinic patient experience across India. Regardless of the background or career of an individual, we make sure that all of our patients feel at ease and experience absolutely no concerns when approaching or getting their dental issues across to our dentists. We are some of the top dental clinic chains in Old Panvel, and have a legacy that is unparalleled by any other dental clinic in Old Panvel, India. Our dentists are some of the best dentists in Old Panvel. Sabka Dentist consistently makes it to the list of best dental hospitals in Old Panvel, owing to our great team of dental experts and doctors, and cutting-edge facilities within our dental clinics. Sabka Dentist was launched back in October 2010, with a single medical clinic in Old Panvel . Today, we have grown to around more than 100 clinics in Mumbai, Pune, Ahmedabad, Surat, Bangalore, Navi Mumbai, Thane. Our team works to encourage better dental health and help men, women, and children to truly feel and look good, and proudly carry their smiles. No wonder, resulting from our team's determination and viKharghar Sector 20 to help spread smiles across the world, we have consistently managed to get to the list of top dental hospitals in Old Panvel. So, the next time you want to
visit
a 'teeth hospital in Old Panvel, we should be at the top of your list of dental hospitals in Old Panvel. Consider us your own 'Apna Dentist'; our dentists are undoubtedly some of the best dentists in Old Panvel, and we can help you with your oral concerns so that you can carry on and spread joy and happiness across with your delightful
smile.
I m visited this clinic(old Panvel)for my teeth cleaning regarding..Dr had done my entire treatment and it was Good that I will definitely recommend evryone to visit this place the supporting staff was also good to me as well as clinic hygiene was also the best.

Ruchita Tandel
11:29 24 May 22

Vaishnav Muraleedharan
03:59 17 May 22
The services that I receive from doctor was excellent.i went for my teeth scaling .she helped me in getting me free scan for my teeth to get the aligners procedure further

babita poola
16:35 04 Apr 22
Excellent service👍 Superb Dr. N staff

Sneha Tiwari
12:10 14 Dec 21
Dentures, treatment good, doctor & staff good, pricing good. Ofcourse excellent denture services.Visiting here since last one year. Their HO customer care is also good. All deserve 5+.

Dr. Hepsiba rocks!!!Thanks for the superb & prompt treatment.Regards.

Dinesh Patil
14:22 14 Oct 21
good doctor and good service❤

Vaishnavi Waje
06:33 14 Oct 21
Dr hepsiba did the treatment well it was painless tooth removal i am happy with the service would definitely recommend.

Somnath Patil
06:02 14 Oct 21
I got my treatment done in the discounted price i had a very good experience with the doctors there would definitely recommend to get braces treatment done from here dr ansil is the best doctor to get your braces treatment and dr hepsiba is very helpful and guides us well

sanjivani patil
12:04 07 Oct 21
I am doing my braces treatment.very good environment with good staff and doctorsThe clinic is very hygienic and the ambience created is very good .

Dr ansil is very good doctor he is very experienced and the best doctor that i would recommended your ortho treatment (braces treatment ) to be done worth the money best staff dr hepsiba is very good with explaining the treatment and guidance.

Seaman Life
11:06 07 Oct 21
Proper hygine, well maintained clinic and professional staff are the attributes of this place.All the precautions were taken during this pandemic situation.Received excellent treatment by Dr. Ansil. Overall really good experience.Highly recommended to all.

sachin anandrao
10:38 07 Oct 21
This is one of the best dental clinic. Staff is very coperative.Dr.Ansly is good doctor.

Neha Jangam
10:23 07 Oct 21
Good and cost effective treatment overall as well as supportive staff....

Nikhil Jitekar
10:16 07 Oct 21
Dr.ansil is very good in explaining and the treatment is very good the staff here is very supportive dr hepsiba could guide Me well with the procedure good doctor and clinic 8s well maintained

Purushottam Fule
10:02 07 Oct 21
Excellent Service by Old Panvel branch. Must visit for any dental concerns. Helpful employees and skilled expert doctor. They assure very less pain procedures. I really appreciate.

Avishkar Patole
16:19 02 Oct 21

Aman Yadav
08:00 01 Oct 21
Thanks for your support and suggestion that lead us to proper medical care. You rocks.

Prathamesh Koli
10:04 22 Sep 21
My 1st time experience was gud as all time

Sonali Gupta
17:08 11 Sep 21
Good treatment, good hygiene, good experience & well trained doctorsThank you..!!

THE CONQUEROR
07:56 11 Sep 21
Very good experience 👌🏻Doctor is very gentle and takes utmost care of patients comfort ...

Rinkyshukla Shukla
14:29 08 Sep 21
Very good first time dental care experience I got with the sabka dentist staff

Tushar Khuje
14:03 06 Sep 21
Good experienceThanks Doctor

Sushil Agrawal
10:15 04 Sep 21
Very well organised team and answered all my queries properly

Pratik Matre
12:42 30 Aug 21
It was really pleasure getting treated by Dr. Hepsiba, she really help me with proper advice which wasn't possible with any other doctors. I visited many outlets of Sabka dentist but meeting doctor here was great experience...best of Luck old panvel team

Very nice Service at discounted price for just only cleaning and also no charges for consultationthankssabka dentist 🦷

SURENDER KUMAR
08:02 24 Aug 21
I am visited sabka dentist old panvel clinic for my rct.dr.and staff is very good and clinic is very neat and clean l am happy with my treatment

Archana Kadam
04:51 21 Aug 21
Sanvi Patade _I had taken the dental treatment at Sabka dentist near old Panvel. The Dr Hepsiba Thomas doing the treatment very well.The doctor gave precise guidelines while the treatment very nicely.The staff is very good and cooperative. The clinic surrounding was neat and tidy. The Sabka dentist is the best choice for all your dental expectations.

swapnil patade
11:09 17 Aug 21
Sabka dentist is good clinic and i am happy for doctors treatment

Nahida Mohid
13:00 09 Aug 21
Excellent and hygienic clinic. Doctor Hepsiba Thomas is so knowledgeable and provides you with appropriate suggestion/Solution.She takes utmost care while treating.I was scared to go under treatment and because of that fear i was postponing my treatment...But now I am very happy.Doctors and supporting staff are well behaved, helpful and co-operative.

Trupti Patole
13:44 07 Aug 21
I have visited this clinic for my aligners treatment. Dr. Hepsiba Thomas is very supportive and explains the procedure in detail. Aligners treatment is done with offer price-29999 only. Thanks

Tejal Naik
10:46 05 Aug 21
I had treatment of teeth removal at Sabka by Dr. Hepsiba.Same was done well.Taken care of all covid precaution as well no unecessery medicine suggested.Good Option For Dental Treatment at PANVEL.

Achyuta Bajpai
12:59 03 Aug 21
Very good experience at this center. Dr. Hepsiba extracted the molar without me even knowing about it. Definitely will recommendyou to come here for any kind of dental treatment.

Jayant Dalvi
09:24 03 Aug 21
Root canal complete, clinic is very hygienic, Dr Hepsiba is competent and very cooperative.

Sachin Kumar Pradhan
07:58 17 Jul 21
Rc done. Dr.Hepsiba Thomas is very caring, and explained/ did the treatment very well. helpful staff.


Alishah Rizwan
13:05 13 Jul 21
I had visited this clinic for my fillings and cleaning Dr hepsiba had done my entire treatment and it was Good that I will definitely recommend evryone to visit this place the supporting staff was also good to me as well as clinic hygiene was also the best

farooque shaikh
09:22 09 Jul 21

mamta choudhary
11:48 05 Jul 21
Better experience . Overall staff cooperative and helpful. Made me understand whole process. Would like others to visit.

Umehs Padagaonkar
05:19 05 Jul 21
Im satisfied with the treatment. staff is also helful and co-oprative.

Akanksha Barsing
08:34 02 Jul 21
I am going with teeth treatment and I am satisfied till now....Dr's are friendly and I am happy for choosing Sabka Dentist.

Neha Chaudhary
05:58 24 Jun 21
I have visited the old panvel sabka dentist and i have got my aligners done with the dr ansil pappachan the journey throughout was amazing and i had got all my queries and fears of taking a treatment is resolved to say they are the best doctor to get your treatment done happy with the aligner and the staff overall it was a paisa vassol treatment..❤️😚 and i will suggest evryone to get your treatment done from here.

hepsiba thomas
05:20 24 Jun 21

bilal dakhve
10:21 21 Jun 21
Thanks for support and very nice treatment.All staff are co-operationThanks

ABHAY PEDNEKAR
13:33 19 Jun 21
Very helpful and professional

elcid pereira
12:49 19 Jun 21
Good work with Excellent experience...

Vaibhav Kamble
11:36 19 Jun 21
i am satisfied with the treatmebt given by dr hepsiba thomas and the supporting staff was friendly.

VINOD KASHID
07:52 19 Jun 21
You will be in capable hands here with educated advise and gentle handling of your teeth during treatment. Great experience. Thanks 🙏

RAJAN KHOSA
13:10 17 Jun 21

Turpti Chinchwalkar
13:14 19 May 21

gitesh khamgaonkar
11:33 23 Mar 21
Service was excellent. Fully satisfied

Prassana Balan
09:13 22 Mar 21
Maji treatment Kashi jhali tee mala kalale pn nahi yevdi haluvar pane treatment hoti yamule mi hya staff Cha aabhari aahe....

Sanjay Karmakar
08:10 22 Mar 21
Great clinic with all the hygiene required at a medical center. The staff is very professional and all the doctors are very talented and precise about their treatment.

megha gupta
13:56 20 Mar 21

Varun Desai
12:12 20 Mar 21
चांगली ट्रीटमेंट झाली आणि कर्मचारी सुधा मनमिळाऊ आहेआणि या पुढे ही अशीच सेवा पुढे ही उपलब्ध राहीन आशी अपेक्षा करतो.

rajaram patil
11:00 20 Mar 21
Hi All...I have done my teeth treatment with Sabka Dentist Old Panvel...Just wanted to share my experience with viewers that the staff is highly experienced and professional... especially Ms.Manisha Gaikwad she was explained me very perfectly I m very happy with her suggestions...I wish all the best to her and her staff...👍👍

satish kamble
08:17 19 Mar 21

kalpesh patil
08:50 18 Mar 21

Ravi Thakur
06:34 18 Mar 21
Good treatment and staff also carrying.

Rahul Lolge
06:19 18 Mar 21
Amazing service and staffing also good infrastracter good carring

PAWAN KUMAR
11:17 17 Mar 21
Experience & Treatment is very excellent. Supporting staff n caring doctor.

santosh bhoir
07:11 17 Mar 21
Experience & treatment is very excellent. Supporting & carrying staff.Thanks.

Nilesh Jangam
13:59 16 Mar 21
चांगली ट्रीटमेंट आणि स्टाफ सुधा मनमिळाऊ

Nikhil Patil
07:24 16 Mar 21
changla treatment aani karmachari sudha goad aahe

Ramu Rathod
06:21 16 Mar 21
Super serviceing good staffing.carring staffs good facility. Good infrastactar

Mathan Mohan
05:51 16 Mar 21
Excellent treatment and good staff

Ashish Gaikwad
16:19 15 Mar 21
Excellent work n proper carrying staff

vishal bhagat
12:47 15 Mar 21
Excellent service and good staff.

Rasika Dhamane
10:01 15 Mar 21
Excellent service and staff also good n friendly..

Parmesh Patil
09:02 15 Mar 21
experience n treatment is very excellent, and staff also good supporting n carrying..

Dinesh Raut
08:51 15 Mar 21
Good handled by Doctor & Staff

DHEERAJ NIMBRE
06:47 10 Mar 21

Manisha Gaikwad
14:29 08 Mar 21

Swati Kadu
07:03 03 Mar 21
Experience n Treatment is very excellent. Supporting staff n caring doctor.

Pallavi Dalvi
06:20 02 Mar 21
- i had my rct done 2 yr back at other clinic but i started hving pain again...i visited sabka dentist and dr mahajabin advised me to get a re- rct done as der was a reinfection in teeth....the treatmnt was done very nicely...it was painless and nw i am pain free and quite satisfied with the treatmnt ...the staff is very friendly and it is very safe to visit clinic in these covid times...all protocols r being followed...

Archana Kadam
04:51 11 Dec 20
My kid who is 6 yrs old had all teeth with cavities ....he was very scared to even sit on the chair in the first visit...but dr mahajabin handled him soo nicely...dat he got all his cavities filled and broken teeth extracted....she is very good with kids...i would highly recommend every1 to visit this clinic for kids dental treatment....

Aashish Gaikwad
16:18 10 Dec 20
Excellent service. It was a very good experience. I am highly recommending it to all.I thank all the staff for the very nice treatment and all the staff and doctors are friendly.And the whole treatment is painless so I am very happy

Sanjog Mokal
13:12 05 Dec 20
I have done my rct treatment done here... Dr mahajabin did a painless treatment... I am very happy with it... The clinic is very clean and safe to visit in times of covid with all the necessary precautions taken care of...

Chinmay Durve
12:32 05 Dec 20
I visitedat old panvel for my rct treatment that was good experence and dr. Mahajabin treated me very nicely i am and all staff was very caring so.... I am happy with treatment

Dashrath poshe
12:24 05 Dec 20
I did crown recementation at the old panvel clinic...it was done very nicely...good treatmnt done here

Mahendra Palvankar
10:36 04 Dec 20
Treatment is very good...dr mahajabin explained everything very nicely....I got my rct done here...it was painless....clinic is very clean n hygienic...safe to visit in covid times

mrinmoy das
10:36 03 Dec 20

paras Bardhe
13:20 02 Dec 20
The staff and doctor were. Very friendly really had good service thanks to Dr. For good treatment without pain

Mahesh Bandkar
12:25 02 Dec 20
What a great experience! I came in with broken tooth with ugly smile., I can't say enough about Dr. Mahajabin and his staff they are so friendly and skillful that my experience for root canal is like a walk in the park! Clinic is proper hygienic and well maintained. I never felt any pain or discomfort during the procedure. I asked so many questions regarding treatment but she calmly replying to my queries. No one tell that I gone through the dental treatment the work she did is artistic. Dr. Mahajabin is Dental Artisan, Yes I can laugh now 😁 Thank You So Much!

Rahul Gaikwad
03:31 08 Oct 20
Had a great experience with them. Cute receptionist and lovely doctor.

lilavanti senghani
11:15 03 Oct 20
Excellent service. It was a very good experience. I am highly recommending it to all.

Anup Ingale
08:37 01 Oct 20
The clinic was maintained with proper hygiene environment was good.Precautions about COVID 19 Was there full dr were wearing ppe kit.Overall good..nice sttaf

Pooja Angrakhe
07:53 29 Sep 20
The staff and Doctor were very friendly.Really had good service, Thanks to Dr. for good treatement without anypain

SHARDUL Gamer Kanth
09:54 28 Sep 20
The clinic was maintained with proper hygiene environment was good.Precautions about COVID 19 Was there full dr were wearing ppe kit.Overall good..

jyostna gurav
12:26 26 Sep 20
Excellent,Superb ,Good & Hygienic

Shweta Krishnamola
10:58 26 Sep 20
I visited recently at sabka dentist old panvel the doctor are very caring and staff is very good and well behaved I am happy with my treatment.

Haresh Kori
09:56 26 Sep 20
Nice experience with good treatment

SM GLOBAL LOGISTICS
09:34 26 Sep 20