Dental Clinic in Mira Road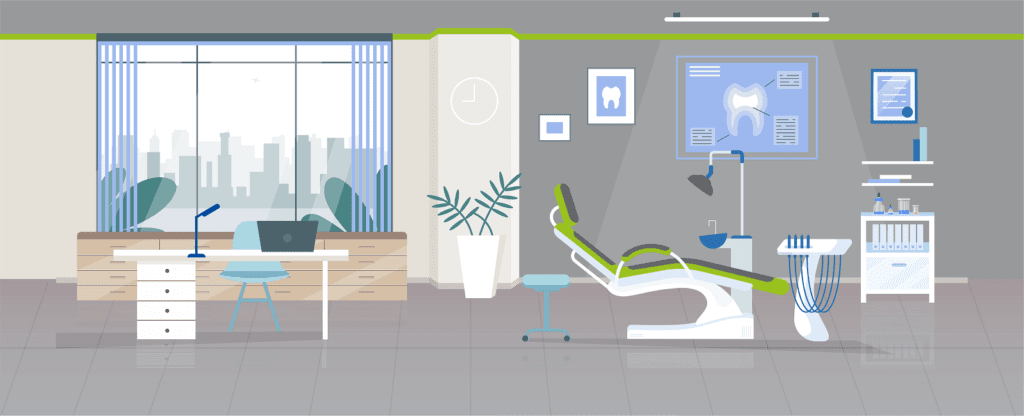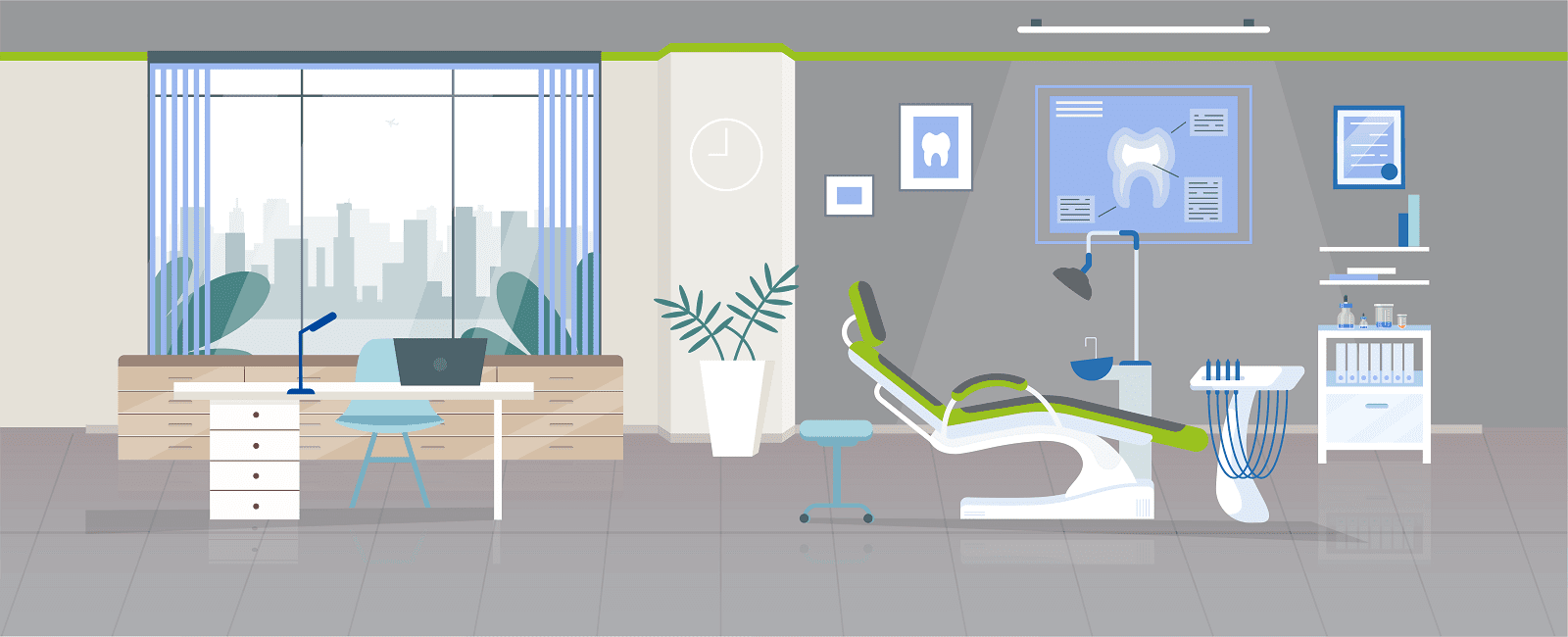 Just got my braces removed and they are perfect..my smile looks so much better..I am loving the experience and I wanna thank Sabka dentist specially Dr. Ansil for being patient with me. All the doctors are very sweet and helpful. I have had the best experience.

It was amazing experience with them. Price was Reasonable, friendly staff and we'll qualified doctors. Best part is the material used, I survived lockdown without cap and still had zero pain after the RC filling. Good job. Special thanks to mira road branch doctor. He is very patient and outstanding performance

Nazia Shaikh
13:03 19 Feb 21
Dr ARJIT SHARMA is so kind I loved the way he treated... even the staff is very nice... Excellent clinic and staff

Jaivik Chavan
08:30 17 Feb 21

HRITIK GUPTA
14:08 11 Feb 21
Dr. Arpit Sharma has well explained d treatment. Very co-operative n quikq. Thnx

Smita Kulkarni
09:59 06 Feb 21

Soni Thakur
10:47 05 Feb 21
Before visiting the SABKA DENTIST, I was confused regarding my teeth problem but the doctor here is Very knowledgeable and has great sense of delivering the information as he explained my problem so well and suggested the better solution at best possible way. So it was a great experience and yes I'll recommend others to go for sabka dentist.

SHUBHAM UPADHYAY
14:25 22 Jan 21
The doctor is really good. But a request to the clinic please make sure you clean all you equipments, wash basin etc throughly.

Best Doctors and staff is really nice and helping.Overall experience was really satisfying.

chaitanya sakpal
13:34 06 Jan 21
Good location on main road .

Rajesh Bothra
16:56 01 Jan 21
Dr and staff is very good specifically receptionist namrata well handled hygiene system well sanitize all surface

Sharif Ali
10:11 28 Dec 20
I've been to Sabka dentist as well as a few other local dentists in Mira Road. I've had horrible experiences with some dentists in the past with root canal & caps. Never had a single problem at Sabka dentist. A highly professional, safe and economical place. This may be slightly more expensive than other dentists but I find it totally worth it. Hassle free treatment always.

Swapnil Kamath
09:28 24 Dec 20
The dentists and the staff took necessary precautions as per the corona guidelines.And doctor is very polite and explains everything properlyOverall a good experienceI recommend visiting the doctor for all of your dental problems

Payal Soni
15:56 23 Dec 20

Rashida Chasmawala
12:49 21 Dec 20
The doctor gives best advices with affordable treatment

Very well organised and well treated...👍🏻

Meenakshi Dargar
08:43 08 Dec 20

Arpit Sharma
09:06 05 Dec 20

Vaidehi Balgude
08:40 04 Dec 20
Good service professional dentist very cooperative staff and doctor

Nasreen Sayyed
12:30 03 Dec 20
Very honest and diagnosis and professional service..Doctor especially who treated me is very honest and treating and guiding very professionally.

Shridhar Kulkarni
07:14 02 Dec 20
Very fast, & experienced serviceReally fantastic.

Yash Vidyarthee
07:54 15 Nov 20
Dr. Ansil has been an extremely supportive doctor throughout the span of my treatment. I had an extremely miserable set of teeth with two teeth growing in my gums. I consider myself very privileged to have had him treat me with a relatively painless treatment and the sabka dentist team to be one call away!Gratitude and appreciation towards the entire team!

Abigail Fernandes
07:18 22 Oct 20
Well santized clinic, the staff is very polite and friendly, there was no hassle in getting an appointment.The doctors are very helpful I got my procedure done by Dr Kirti Aherwal, she explained everything very clearly and her work is superb.Their service fee is a little higher than your average dentist but their work more than makes up for it.I would personally recommend them for any dental work.Tip: Consultation is usually free and they usually have some or the other offers going on.

joyel summers
09:21 03 Oct 20
Very Honest and reasonable charges. Very hygienic. Keep up the good work.

vishal sharma
11:26 02 Oct 20
Dr keerti and namarata are very good and honest in their service.They addressed my issues and gave me concerned recommendations...Thanks once again Dr Keerti for her gesture

sandeep kamath
08:06 02 Oct 20

MILAN SHAH
13:18 17 Mar 20

Asad Jasani
08:08 17 Mar 20

RAJESH PARMAR
15:18 14 Mar 20

Meghna Katelia
10:27 14 Mar 20
Good service... Fast clean up... Happy with the service...

Ishita Gohel
11:51 13 Mar 20

Vishal Singh
09:51 13 Mar 20
I have done my cleaning from here it was very nice experience for me 😊😊😊

akram bhati
13:12 09 Mar 20
Doctor and staff are very cooperative. Overall good service.

Shailesh Tadas
15:25 07 Mar 20
Best experience with you ... Thanks for help ! And save my teeth


spurthi kanchan
09:45 07 Mar 20

Shay Gaming
14:15 05 Mar 20

Shashikant Ghorpade
13:54 05 Mar 20
I felt good going at Sabka Dentist, checked my all teeth properly . I would like to visit once again here further. Thanks Sabka Dentist

Ak Triangle Entertainment
14:16 04 Mar 20
Very good service and professional staff

Noman Syed
07:11 04 Mar 20

aman gaming ff
11:14 02 Mar 20
I have done my cleaning and polishing. The treatment is very good👌👌👌 owsam

Farida Sidhpur
14:00 29 Feb 20

Gulam Saklain
10:28 29 Feb 20

Maruti Sonawane
09:49 29 Feb 20

Shaikh Anam
10:59 28 Feb 20
Good consultant with doctor

Radhika Namdev
10:36 28 Feb 20

nafis salmani
15:10 24 Feb 20
Doctor Apurva was great. There was an offer when i visited for cleaning. Cleaning and polishing only for 200rs which was a steal along with some great consultation.

Naif Shaikh
08:33 24 Feb 20
Waiting area is a little cramped. Dentists were friendly.

Rahul Goyal
14:35 23 Feb 20

Akshay Ghevade
15:01 22 Feb 20
I have done my cleaning and polishing it was very nice experience 👍👍👍

dilipsoni112
12:59 22 Feb 20

It was amazing.. my teeth have become shiny.

Good polite doctors with nice service

Imran Khan
10:05 21 Feb 20
I got my teeth cleaned, It was my first visit based on that got a great impression, since the doctor were helpful. Took time to go through all the possibilities for my crooked teeth correction treatment and would like to have same experience later too. Thank you!!

Ankur Singh
15:12 20 Feb 20
Best suggestions of DrAnd great clinicHappy with the treatment

Shahrukh Khan
12:52 20 Feb 20

Ankush Tiwari
07:37 19 Feb 20
I visited this clinic for the very first time and I really had a good experience. The doctor was professional, polite and kind. Dr. Nikita was very attentive and also very patient in explaining each and everything minutely.The staff was also very kind and had a good communication with their patients in terms of booking appointments and any additional help required. Would recommend Sabka Dentist for sure! ☺️👍

Aamir Darvesh
12:39 18 Feb 20
Very cooperative reception staff,Ms.Afrin and well behaved and experienced Dr. Nikita.I am a satisfied customer.

Balananda Chatterjee
12:37 17 Feb 20

Amulya Arakha
15:02 15 Feb 20

Prem chand Yadav
10:06 15 Feb 20

Sachin Jain
13:28 14 Feb 20
Good service. Cooperative doctor

neha tulsan
12:38 13 Feb 20
Service is very good & fast. I like the treatment.

Vanita Parmar
10:26 13 Feb 20
It was professional fast.

Parmesh Yadav
08:32 13 Feb 20
Amazing experience at Sabka dentist

Asgar Sayed Vlogs
13:48 12 Feb 20
All Drs are very Humble and very Cooperative..Treatment is good

Haste Raho
14:13 11 Feb 20

faizal qureshi
12:49 11 Feb 20

SUJIT KUMAR SWAIN
14:24 10 Feb 20

saima khan
12:36 10 Feb 20

SHAGUFTA SAYED
13:19 08 Feb 20
I visited the place very polite knowledgeable staff good in explaining things.. I am happy with the services..

Mohsin Sarfaraz
13:42 06 Feb 20
A very good experience especially with Dr Nikita.Very humble and polite..

Mohammed Zubair Khan
11:12 05 Feb 20
Excellent opinion and treatment by Dr. Nikita

Francis Rodrigues
10:47 03 Feb 20
It's very honesty doing work ,and very carefully treat patient ..I like it .. And I will come next time with my son ,for treatment ...Thank you

Zeenat Patel
07:37 30 Jan 20
Excellent service, friendly staff, professional doctors.I recommend to everyone must visit sab ka dentist or give at least one chance to them for u r teeth problem..Great experience.....RegardsSumeet varsale.

sumeet varsale
11:25 29 Jan 20
Well attended by doctors and nice conversation with whole staff

Nabil Shaikh
10:55 29 Jan 20
I'm happy with the treatment

Santosh Korgaonkar
14:28 27 Jan 20
They guide very well and share information in a detailed manner nice service

Stubborn production
10:30 27 Jan 20

Ramesh Mahadik
07:36 27 Jan 20
All staff are very Familiar they are providing Excellent service because they knows value of the Time and money I would like to give them for suggestions 6 🌟🌟 🌟 🌟 🌟 🌟Before I'm also confused what will be happened after cleaning this that blabla....so many things but After cleaning I'm feeling Awesome and I would like to suggest my all friends Make a strong teeth for future than you will realize because.... Name nahi kaam bolta hai 😊😊😊😊Thank you so much Sabka Dentist Mira Road for excellent service.

akbar ansari
14:49 24 Jan 20
The most talented doctors and super work Keep working like this and keep moving forward I am very happy to have your clinic checked up and My teeth look better now God bless you ☺

junnu Chauhan
13:17 24 Jan 20

amrin shaikh
13:09 24 Jan 20

Mohd Zaid Choudhary
09:48 24 Jan 20

Krishna Tale
08:33 24 Jan 20

Farooq shaikh
15:10 22 Jan 20

Jagruti Patel
12:41 22 Jan 20
very nice cooperate with nice work

tabbu achhari
10:06 22 Jan 20

Rehan Shah
14:07 20 Jan 20

Shivani Sharma
13:42 20 Jan 20

Arun Kumar
10:58 20 Jan 20

Mizan Shaikh
09:35 20 Jan 20
I had visited this placeVery reasanable price for cleaning and polishing i had taken this serviceGood experience doctors and well explauned,

lovel baptist
07:17 20 Jan 20
I've had braces for two years and my overall experience at sabka dentist has been great. They've been regular and loyal w my check ups and I got my braces out today. My overall experience has been good and everyone should come at sabke dentist for check ups

Ashwadi Maniyani
07:48 18 Jan 20
Service is gud n all drs are gud n friendly. Thy explain you vry nicely.Grt service

aangelmeet pg
09:46 17 Jan 20

Arvind Parmar
12:23 16 Jan 20

Neelam Trivedi
11:37 14 Jan 20
Doctor Nikita is very sweet and explains the problem clearly. The timing and coordination is also great

Ruchita Ramnath
13:31 13 Jan 20

Swarup Sarkar
15:17 11 Jan 20
It's a team of professional Doctors. My root canal treatment was done by Dr Apurva she has good experience n explained all the process nicely. Staff was very co-operative ,polite n Helpfully. I would recommend SABKA DENTIST. GOOD JOB👍

Jignesh Bafna
04:55 10 Jan 20
I visited this clinic for the very first time and I really had a good experience. The doctor was professional, polite Dr .Apurva Rahalkar ..

Digvijay Jaiswar
15:03 09 Jan 20
Doctor is so good...she explained me everything in details...good to visit here...

Arshia Khan
13:19 09 Jan 20
Fine checking. Best doctors. Crown charges is very high.

jayesh b varia Varia
17:54 08 Jan 20

deepa sahu
15:15 08 Jan 20
My cleaning is done nicely

Khushbhu Khatoon
10:18 08 Jan 20
Good Ambience, nice Doctors.

Sameer Naik
15:59 07 Jan 20
Nice & amazing experience

sujit singh
14:41 06 Jan 20
Totally Satiesfied with the doctors knowledge and looking forward for my whole treatment here, thanks for looking up and giving up proper details. worth it

King Ismail
14:32 06 Jan 20


Poonam Ruia
15:35 04 Jan 20

Bharat Sangani
13:20 02 Jan 20
I had gone for teeth cleaning and was attended by Dr. Apoorva who was very informative, kind and generous with her advice. The receptionist too was kind and helpful. Definitely recommending my friends and family to this dentist.

Zolabelle Baretto
17:44 26 Dec 19
This is the my first experience I like this treatment and well experience

Santosh Sangma
13:58 25 Dec 19
Nice explain nice tratment

Sakharam Dophe
13:24 25 Dec 19
It was wonderful..got cleaning done ...doctors expierince nice and knowledgable...staff are very sweet ....clean and tidy ....

Irfan Khan
07:07 25 Dec 19
Shaandar.Lajawab.Behetreeeeeeeeeeeeen...

ghayas mohd
10:02 24 Dec 19
Very nice treatment, Doctor hand is very soft..

zaman khan
15:44 21 Dec 19

Surendra Shetty
14:28 19 Dec 19
Good..professional people...very helpful with detail explanation....

Prasanna Acharya
13:50 19 Dec 19
I visited this clinic for the very first time and I really had a good experience. The doctor was professional, polite and kind. Dr. Nikita was very attentive and also very patient in explaining each and everything minutely.The staff was also very kind and had a good communication with their patients in terms of booking appointments and any additional help required. Would recommend Sabka Dentist for sure! ☺️👍

Priyanka Kamble
11:43 13 Dec 19

sushant waghmare
07:25 06 Dec 19
Excellent service by both the doctors.

Farzana Asif
17:44 05 Dec 19
Good experience visit first time and satisfied

Sunny rahman
08:33 27 Nov 19

I opted for scaling treatment under Dr Nikita at Mira road branch. She is excellent in work and more over the counseling part is taken care. I would definitely recommend. This review is post 1 month of my visit.

Dr.Saurabh Chordia
12:29 23 Nov 19
Very good services and guidance about the problems helpful to understand..best one

adheeraj Gupta
16:37 14 Nov 19
It was really nice visiting you'll ..I have started overcoming my fear of teeth pain ...very helpfull and the staff is very polite n understanding

Tanvee Gadekar
10:04 12 Nov 19
I had a good with staff and doctorThey guided me goodHandled me goodTeeth are also looking clean and fresh

vikram m Joshi
14:59 11 Nov 19

Vibhusha shekhda
15:32 07 Nov 19
Professionalism, cooperative doctors and staff well hygiene and good service.Gives extra suggestion to cure your problems.

Iqra Shaikh
20:15 05 Nov 19

Kaleem Elahi Shaikh
09:50 02 Nov 19
Great doctors, cheap rates comparatively...!

fatima_danish hakim
14:24 31 Oct 19
Great experience. Doctor was very cooperative and explained all the process.

Mayank Shekhar
15:03 30 Oct 19
Supportive staff , maintain and hygiene permission... Doctor Nikita is Good

I visited the Clinic after 5 years again. My First Experience was Excellent and now I have No words to describe the Quality of service they have given to Me this time. I think there Service to Customers is more then 100% always... Keep up the Good Work...

Javed Khan
07:57 23 Oct 19
Awesome dr and very good services

Almeen Rooh
12:29 22 Oct 19
Its a team of professional doctors. scheme i got was cost effective for me. somewhere it is costly.. but you can pay that if you get proper service.. and good advise for health of your teeth.

Piyush Jain
11:28 22 Oct 19
Best service and right suggestion about dental care.

Koustubh Rane
07:52 22 Oct 19

Trushant Miyani
13:46 21 Oct 19

Knowledgeable and friendly doctor's. One must consider this place for their tooth related problems.

sanjay kunbi
13:25 18 Oct 19
Very good staff and doctors, explained he whole procedure and treatment properly., cleared all my doubts and also spoke pollitely clearing each and every doubt. Thank you Sabka dentist

Pinky Dsouza
02:57 18 Oct 19
My root canal treatment was done by Dr Nikita she is very co operative and she has a great experience 👍Thanks to Dr Nikita and the entire team of sab ka Dentist 🦷

9430 Shaikh Humera Tahir Hussain
15:28 16 Oct 19
Doctor treated in very well mannered ..I really like and recommen to every one..🙂👍

Aastha Agrawal
08:12 16 Oct 19

jaison joseph
11:17 15 Oct 19
Dr Nikita Gupta attend me, she is good adviser for me, now I will visit always when I require a proper solution for my healthy teethOne best part on a service of Dr Nikita, I left the Gutka, Pan

Akash Shah
10:43 15 Oct 19

35 himanshu mishra
14:52 13 Oct 19
Fast and speedy service. Good consultation.

Sonakshi mahendra
08:23 12 Oct 19
Got teeth polishing/ cleaning for 100 rs, amazing service!!!

deepa gaur
12:26 03 Oct 19

Aniruddh Vaishya
07:48 01 Oct 19
Its was really a good experiance the doctors very good n very gentle n polite i suggest people to visit Sabka dentist its very amazing n good for yr teeth n also good clinic in mera rd

Good service with soft spoken dentist

Pallav Mohan
11:53 28 Sep 19
Visited Sabka dentist Mira Road. Was taken in for the treatment on time. Rest all is good.

Pawan Dawda
10:14 28 Sep 19
Good service.intellingest doctors treat well.

Ankit Mewara
15:50 23 Sep 19

Soni nyc 1 Sarsar
06:39 23 Sep 19

Indigo Logistics
13:29 17 Sep 19
Satisfied and best treatment 👍🌹👏🍫

Jayshree Dhandhia
07:20 14 Sep 19
Good advice given by the doctor....just appointment timing should be done better

irfan pawar
09:21 13 Sep 19
Awesome treatment procedure.Well mannered dentist are there.The way of explanation is best.Good facilities.

kadaya muddassir
09:19 13 Sep 19
One of the largest Dentist Chain clinic in India 100+ Sabka Dentist Chain .

Abhinay Maurya
08:18 10 Sep 19
It was my first visit to a dentist and it was very good experience overall the doctors are very polite and she explained everything to me that how she will clean my teeth and what equipment will be used. The treatment was also very good there is no pain at all. Thank you sabka dentist and thank you doctor Apurva.

venkatesh madduri
19:02 09 Sep 19
Good guidance and checking of teeth at Mira road clinic. Professional dentists.

Virendra Dayanand
07:15 08 Sep 19

Shaikh Alim
19:14 07 Sep 19
Every thing very good, only thing I didn't like was that i had to wait for 1 hour even after taking appointment

Manoj Verma
14:12 07 Sep 19
Very kind n friendly doctors 🥼..

parth gosalia
10:14 06 Sep 19
I love the way my dentist treated me

Legal Vision
14:19 05 Sep 19

Abhishek Chaudhary
14:04 03 Sep 19
Very polite staff..doctor are very good...

Shubham Singh
13:55 31 Aug 19

Dhaval Darjee
13:33 31 Aug 19
Superb staff and very good service. Glad i came to them.

Farhat Sayed
15:28 30 Aug 19
Very good doctors good experience ,

farhat khan
08:27 28 Aug 19
Nice doctor she is tell everything is very nicely very gud service

Navin Singh
12:22 27 Aug 19
Amazing Experince Good Dentist Team

Shubhangkar Biswas
08:36 26 Aug 19
All the staff are very hospitable. The doctors are also very professional and care about each and every concern of the patients. Overall the experience has been a wow till now.

Salvador Furtado
03:53 25 Aug 19
Fantastic service and friendly staff with affordable cost! Exceeded my expectations . First my mom took bridge and cap treatment at Aapna dentist. She was completely happy with treatment. Later I did my Implant treatment at same place. Finally I will say excellent dentist and staff . Good luck Apna Dentist.

Ashish Potdar
17:36 24 Aug 19
Satisfied with the treatment. Got my polishing and cleaning done. I suggest other people to visit.


makeup by Farhan s
11:43 23 Aug 19
Dr apurva nice and friendly doctor

Jay Sharma
09:49 23 Aug 19
Done treatment under Dr. Nikita. Very pleasant and patient doc. Very helpful

I have done my cleaning Dr nikita is done my cleaning very nicely and every staffs are very co operative

Suneel Saxena
07:24 23 Aug 19

Mumtaj Begam
09:39 22 Aug 19

soumya choudhary
15:15 19 Aug 19

yashika jain
12:47 19 Aug 19

Amit Patel
11:07 16 Aug 19

Krupa Sabhadiya
13:54 14 Aug 19
Very good service. And also polite nd co.operative. Done by Dr.Nikita

Dog Lovers
07:34 14 Aug 19
Dr Nikita She is thorough professional in her work. Even the corporate staff was good. They take care of every little thing. Thank you Dr. Nikita and your team..

Kamlesh Tiwari
11:04 10 Aug 19
Nice and very professional service

Anita Prajapati
13:03 09 Aug 19
Hi it was really good, I got my tooth cleaning done. Nicely done and the staff was co.operative and help ful.

Ashish Sawant
11:10 09 Aug 19

derrickj Lucas
08:15 09 Aug 19

Jatin Lakhotiya
12:24 08 Aug 19
It's my first time in sabka dentist. good doctor and services is excellent. It's great experience

Arvind Hatnurkar
12:23 07 Aug 19


vipul mistry
11:24 06 Aug 19
Satisfied with the service

Shital Bhelkar
10:04 06 Aug 19
Dr is too good explained everything in detail.


kalindi parab
14:27 03 Aug 19
Good service for all doctors,👍

Sonu pandey
11:34 03 Aug 19

Izhar Khan
10:33 02 Aug 19
I had all my dental work done in this clinic. The staffs are friendly and co-operative. Clean and service is good.


Ramesh Chaurasia
10:28 31 Jul 19

Arun Karmyogi Life
15:42 29 Jul 19
Today Dr Nikita treated me very well..She and her staff is very helpful and good in support and cooperation..Though the amount was very less in money but Dr Nikita never compromise in her treatment...She treated me professional..Thanks to her

harshad mahajan
15:01 29 Jul 19
good doctor and services is excellent

Wasim Khan
09:45 29 Jul 19

dipankar mandal
08:51 29 Jul 19
Good service, professional dentist very cooperative staff & doctors...

Affan shaikh
08:35 29 Jul 19
Good cleaning like the advices by doctors

11_Faraz Ahmed
10:58 27 Jul 19
Got treated by Dr. Nikita in mira road and must say she is a complete professional. Exceeded way above my expectations.Being a senior citizen I experienced a total painless experience throught the treatmentI have had dental treatment done before also but the care I received from Dr. Nikita is beyond comparison.Overall a fantastic service and friendly support staff.I would highly recommend this to anyone who is looking for a comfortable and painless treatment.

Jayakumaran Pokkalath
10:06 27 Jul 19

Dr. Nikita was very caring n co-operative. She is thorough professional in her work. Even the support staff was good. They take care of every little thing. Thanks a lot Dr. Nikita and your staff

Anil Solanki
12:58 26 Jul 19
Excellent work done by Dr Ankita. She is careable, always take care of my little pain. Superb, the best Doctor she is. Over all other staff r also good .

Pinky Lote
12:10 25 Jul 19
I visited Sabka dentist clinik. Doctor analysis properly and all staff also cooperative

Dr.nikitas done my cleaning and polishing treatment very excellent😊😁

Shamal Raut
10:45 24 Jul 19
Very nice staff and affordable service.

Shraddha Kulkarni
10:38 24 Jul 19

sudhir salian
13:00 23 Jul 19
Loved the way Dr Nikita treatedGood staff, clean clinic.

Rhea Tahilianey
14:30 22 Jul 19
Al staff is very supportive and politely explained everything, also treatment is very care full and finishing properly

Dadasaheb Londhe
12:32 20 Jul 19
Excellent workVery comfortable.Excellent work by Dr.nikita

Dr.Shalony Shah
10:15 20 Jul 19
Very satisfied with the treatment..

Bips Varma
09:28 20 Jul 19

Avesh Miyariwala
09:45 17 Jul 19
Good service providing thanks a lot

Rajesh Phadatare
07:04 25 Jun 19
Good service and Valuable guidance .. I m ready for my next treatment help to improve my tooth condition

Awesome India
08:13 30 May 19
Very nice service..I liked her work..❤❤❤

Shalini Rajput
13:18 29 May 19
Treated by Dr. Nikita at Mira Road, on time, with utmost care and quite informative.

Mudassar Pakhmore
16:05 30 Apr 19

Ashok Khilepatil
15:21 15 Apr 19

sandhya asgaonkar
10:08 05 Apr 19
Thanks a lot to sabka dentist🤗 for improving the poor condition of my teeth n making it healthy. Thanks to teach me to laugh and smile freely.😁 The staff was cooperating. Thanks again. My 3 years experience and result is fab

poonam sharma
11:43 08 Mar 19
Best tooth cleaning with my choice

Barun Kumar
12:06 28 Feb 19
All the staff was very friendly and helpful very nice experience with the doctors

Treatment was very good. Doctors and staff were very helpful and the results were satisfying.

Preeti sarpe
10:42 22 Jan 19
Very nice good response it's really excellent

lalit mistry
14:21 19 Jan 19
Had a great experience for the first time..

saggar patel
10:12 17 Dec 18
Satisfied with treatment provides by sabka dentist, very helpful staff and good doctors and excellent service for all kind of dental treatment as all kinds of machinery and equipment available in clinic.

Shailendra Dubey
12:53 24 Nov 18
got teeth scaling done was done perfectly.

Kartik Shetty
10:52 24 Nov 18
The treatment was very good and i am very satisfied with the results, the doctors are very great

I am happy with my treatment at reasonable price

Minty Gaikwad
12:26 05 Nov 18
All staff are cooperative and giving good service.

Jamshed Akhtar
10:45 10 Oct 18

Pooja Turde
07:45 06 Jun 18
I have been associated with this dental branch for last 2 years and have really found their approach towards their patients highly commendable, though sometimes some issues may occur, still they will give you the best and long lasting, dental treatment.

Deepak soni
10:38 05 May 18
Really helpful staff and doctor.... Really well handled and experienced staff. A smooth check in and treatment in the clinic.

akash bhardwaj
11:59 22 Apr 18
Loved the service and the doctors are very friendly

neel tibrewal
11:40 19 Apr 18
Had an amazing experience at sabka dentist. They handle their responsibility and work with great proffesionality.

Angeline Carvalho
15:43 06 Feb 18
Really a good experience as they patiently listen to the patient's problems and solve it by any means considering the guests perspective too

NIXON EDISON
13:05 06 Feb 18

Netra More
07:34 05 Feb 18

1553 Rohit Narkar
10:11 22 Dec 17

sneha kate
07:44 11 Dec 17
Best clinic and good tretment.......😊

Usha Gotad
07:20 11 Dec 17

bhagyesh chaudhary
16:27 10 Dec 17

Akash Jadhav
09:32 14 Sep 17
First of All Big thanks to Dr.Sweta Singh who treated me.. good Facility & Management .

MKDK MKDK.OFFICIAL
14:14 28 Feb 17