Dental Clinic in Mira Road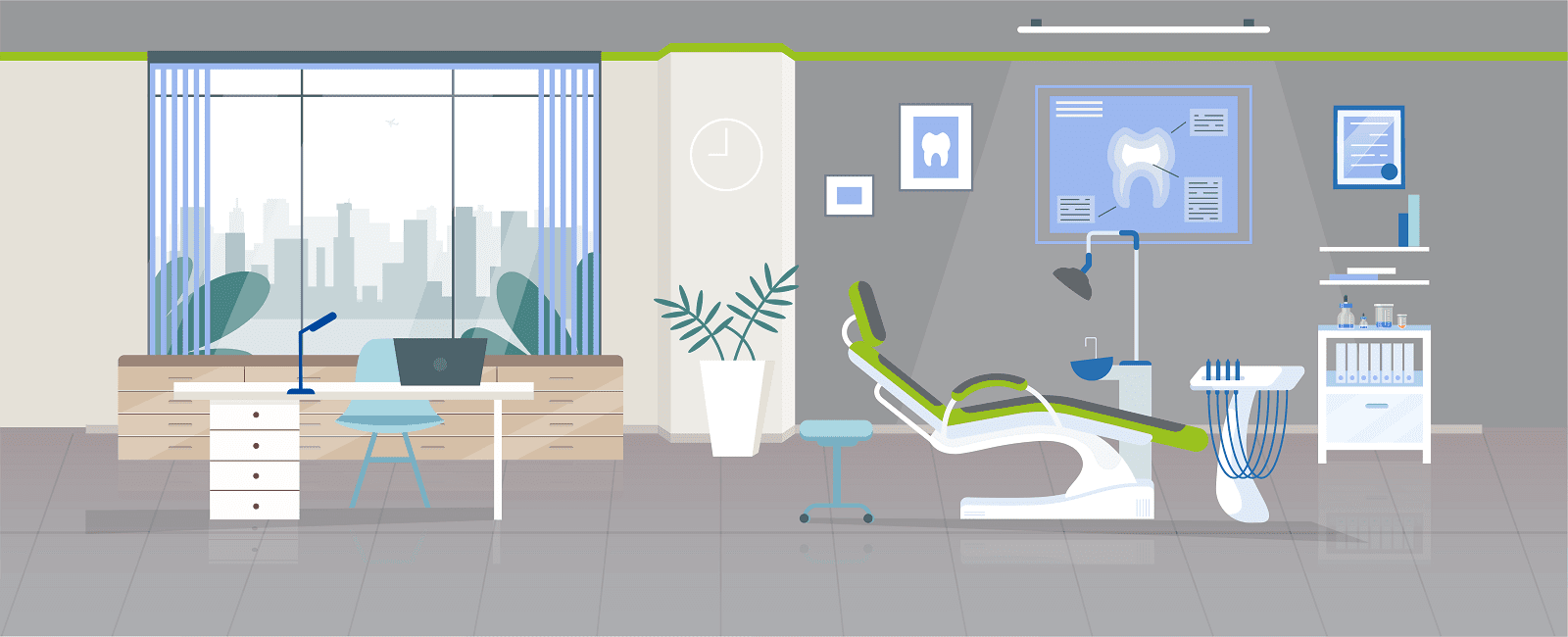 About Sabka Dentist Dental Clinic in Mira Road
Sabka Dentist can help you to achieve the best dental treatment for all patients at an affordable price. The clinic is now considered as one of the bestdental clinics in Mira Roadas it offers both long-term and short-term high-standard treatment procedures in a completely hygienic environment.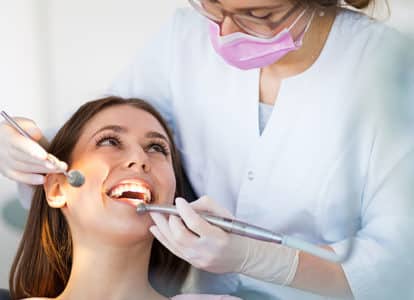 The clinic also excels in providing implant dentistry, dental bridges, root canal treatment, teeth cleaning and polishing, cavities, teeth sensitivity, teeth whitening, teeth extraction, and many other procedures.
So if you are looking for the nearestdental clinic in Mira road, we are here to serve you with the best modern dental services.
Facilities
State of the Art Machinery- Sabka Dentist utilizes the best and updated machines for taking digital x-rays of your tooth.
Digital Radiography- Sabka Dentist is rated as thebest dental clinic in Mira road for our best services and techniques used. This equipment brings the patient in the least exposure. Most importantly, now, patients do not have to wait anymore to get the x-ray films to get developed. The latest equipment now shows instant digital images of their patient's teeth.
Materials-  The other tools and equipment used at Sabka Dentist are all high-end materials. This dental clinic maintains an international standard, but that does not mean it costs higher charges to their patients. Sabka Dentist provides the top services at a very reasonable price, which makes it the bestdental clinic in Mira Road.
Long term warranties- Sabka Dentist proudly caters to the best services to everyone that comes with guarantees.
If you are looking for any suchdental clinic in Mira Road, with all these facilities, then Sabka Dentist is the best choice.
About Dentist
What do you think, what qualities the best dentist should have? Well, dentistry is not just about getting familiar with the most significant number of different equipment, procedures, or dental issues.
An experienced dentist must know to execute the duties properly, but they must also have patience and some additional qualities that can make the patients feel relaxed.
Following are some qualities that the best dentist must have:
The first quality that a right dentist must have is the ability to feel very happy and contemplated by helping others. The primary responsibility of any dentist is to help people with their dental issues, protect their teeth, and to alleviate pain. A dentist must not only treat people for money, but their motivation must be truly helping out people and feel rewarded about it. A dentist who treats people for cash will most likely not be able to provide the best treatment to their patients. If you have already got in touch with one such dentist at Sabka Dentist, then don't hesitate. You are already under the guidance of one of thetop dentists in Mira Road.
The second quality that a dentist must have is confidence and supportive behaviour. Most of the patients feel uncomfortable and nervous when visiting a dentist. Now, if they end up meeting a dentist with a great personality who is confident and knows to tackle the patient's fear, the patients will feel very safe and comfortable in his or her office. So if you are still trying to find thebest dentist in Mira Road, then never skip these qualities.
The third quality that the right dentist must have is to set an excellent interpersonal skill that is required not only to make the patients feel comfortable but also to explain the oral problem in detail. A dentist must solve the oral enigma and explain its solution with detailed information as in what technique is to be undergone and the tips that must be continued to avoid similar issues in the future. So if you find it easy to discuss your dental problems with your dentist, then be sure that you select thebest dentist.If you want to get connected to such a dentist in Mira Road, then Sabka Dentist is the best dental clinic.
The fourth quality of the right dentist is his ability to follow a textbook approach. Usually, a dentist must abide by a specific set of practices and procedures to protect or repair their patient's teeth. Even the slightest deviation from these sets of exercises will expose the patient's life at risk, and the dentist will most probably be sued from his job, which makes choosing the best dentist of your locationisextremely important.
The fifth quality that a dentist must have is attention to detail and the ability to extract the conclusion from the brief provided by the patients. A dentist must pay attention even to minute details to identify dental issues that anyone might miss and will not be able to diagnose each problem. Well, finding thebest dentist in Mira Road can be difficult unless you contact Sabka Dentist, we are rated as thebest dental clinic in Mira Roadfor our services and the cost we offer to our patients.
The sixth and ultimate feature that a dentist should possess is an excellent insight into coordination and communication. A dentist needs to co-ordinate with his team, and they also need to communicate with the patients to act accordingly and rectify the detected issues. Even a single slip can cause permanent damage to the patient's teeth, so if you are still trying to find an appropriatedentist in Mira Road, then be sure that the dentist you choose has all the qualities.
These are the qualities you must look into a dentist when you approach them. You can completely trust Sabka Dentist for the techniques, services and the cost as we are rated as thebest dental clinic in Mira Road,we only have thebest dentists of Mira Roadin our clinic.
How to select the right dentist and right clinic in a location
Dentistry is all about accomplishing improvements by a dentist to boost up the patient's appearance. A dentist primarily focuses on enhancing dental aesthetics keeping in mind the color, shape, size, position, and alignment of the overall oral cavity.
But it is not a big challenge to find the rightdental clinic in Mira Road; you can visit Sabka Dentist for all your dental issues.
Every single dentist undergoes the same education, training session, and they all know how to conduct procedures within the realm of cosmetic dentistry. But not every dentist has the ability to achieve the exact desired result; it requires extensive study and training to reach this position.
Following are some essential points that you must keep in mind when venturing out to select the right dentist and the right clinic:
Referrals are an evaluation parameter-If any of your friends or family members have got references for you, then accept it. You may also search it on your local search engine by typing "Best Dental Clinic in Mira Road" or "Top Dentist in Mira Road" to check out the dental clinic's website, the dentist's details, the reviews given by the patients, the equipment, and facilities utilized in the clinic. If you are satisfied with the website, then you may also go for a consultation and ask recommendations from other dental professionals too. You may also wish to visit the Sabka Dentist website and get an idea of what made the clinic thebest dental clinic in Mira Road.
Check the dentist's credentials-We all want to choose a dentist who has got authentic qualifications, skills, and experience in this field. So be sure to look for the dentist's documents. Any experienced dentist will prefer showcasing their dental procedure results and certificates with pride. In case they don't prefer showcasing any of them on an online platform, they may also give you access to it offline when you are at his office for the first consultation session.
Prepare a list-Once you have successfully selected the topdentist in Mira Roadfor yourself, you must start making a list of the changes that you want to accomplish. An experienced dentist will listen to all your requirements with patience so that he can tailor it based on your needs.
Communication- You must discuss all the requirements with your dentist and ask him his ideas on it. An experienced dentist will be able to see even more dental opportunities than you can't even imagine. A dentist must explain the other related issues and what exactly can help to resolve the condition.
Overall, if you are yet unable to select adentist in Mira Road, then you must book a consultancy at Sabka Dentist since the clinic has more than 500 dentists who are selected based on their qualifications and experience.
How can Sabka Dentist help?
Sabka Dentist in Mira Road is a dental clinic that offers painless and personalized dental treatment across the five most important cities in India.
The clinic utilizes all the latest and updated technologies to execute procedures like Check-up, X-rays and other most common dental procedures like Orthodontic treatment, Root Canal Treatment, Teeth scaling, Implant Dentistry and a lot more.
Sabka Dentist, being thebest dental clinic in Mira Road,holds numerous dental specialists who are exceptionally qualified and holds experience in modern dentistry. The best part about the clinic is they provide the highest standard of treatment at the most pocket-friendly rate.
Tell me more about Sabka Dentist, Mira Road
If you are one of those individuals who are particular about your dental health care , you should choose the best when in pertains to oral checkups and treatments. Sabka Dentist is consistently ranked as among the best dental clinics in Mira Road, Mumbai.
At Sabka Dentist, patients not only obtain top class treatment for their tooth concerns, but additionally get to enjoy among the best in-clinic patient experiences across India.
No matter the background or career of an individual, we make sure that all of our patients feel comfortable and face absolutely no difficulties when approaching or conveying their dental issues across to our dentists.
We are amongst the top dental clinic chains in Mira Road, Mumbai, and have a legacy which is unrivaled by any other dental clinic in Mira Road, Mumbai, India. Our dentists are some of the best dentists in Mira Road, Mumbai.
Sabka Dentist consistenty makes it to the list of best dental hospitals in Mira Road, Mumbai, owing to our amazing team of dental specialists and doctors, and cutting-edge facilities within our dental clinics. Sabka Dentist was launched way back in October 2010, with a single facility in Vile Parle.
Now, we have grown to around more than a 100 clinics in Mumbai, Pune, Ahmedabad, Surat, Bangalore, Navi Mumbai, Thane. Our team works to encourage better dental health and aid men,women and children to feel and look good, and proudly carry their smiles.
No wonder, because of our team's dedication and vision to help spread smiles across the world, we have frequently made it on the list of top dental hospitals in Mira Road, Mumbai.
So, next time you plan on visiting a 'teeth hospital in Mira Road', Mumbai, we should be at the top of your list of dental hospitals in Mira Road, Mumbai. Consider us your own 'Apna Dentist'; our dentists are some of the best dentists in Mira Road, Mumbai, and we can help you with your oral concerns so that you can always spread joy and happiness across with your beautiful smile.