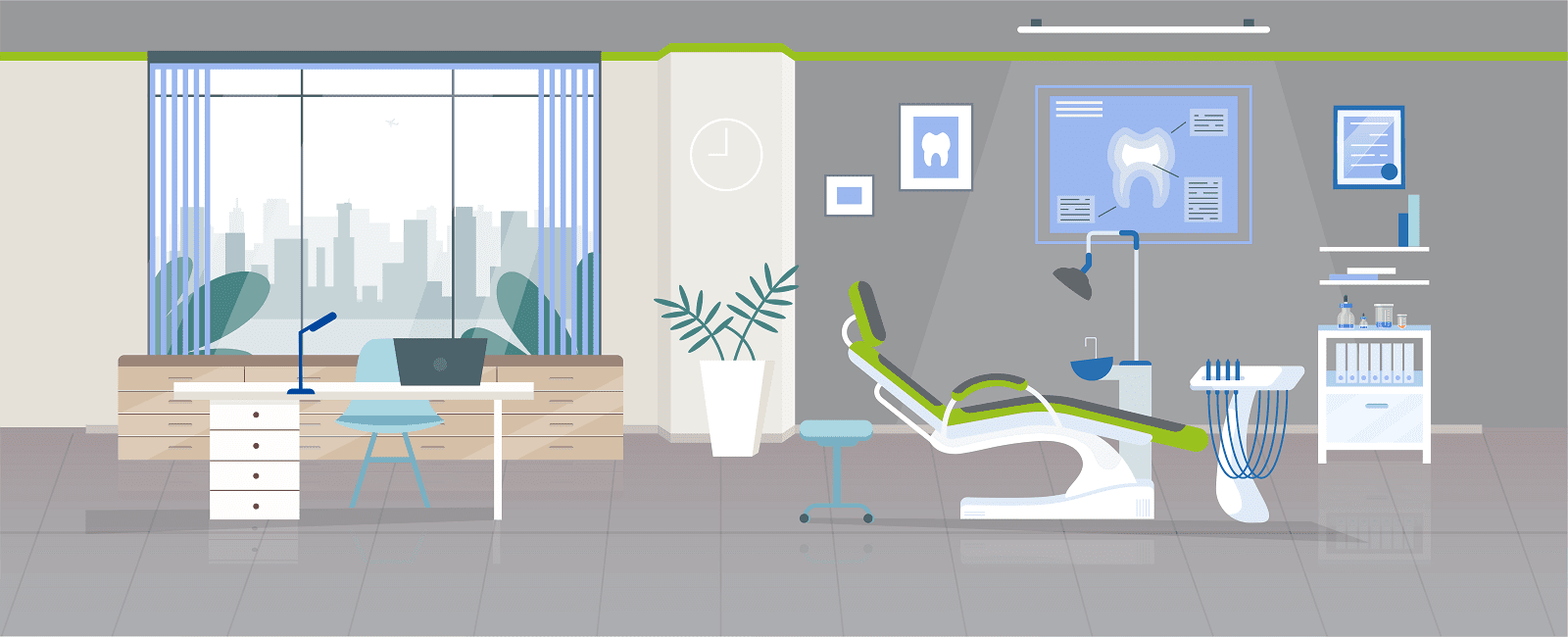 About Sabka Dentist Dental Clinic in Naupada
When you deserve the best then why look anywhere else! We as the providers of oral health and the best dental facilities across major cities in our country understand the importance of maintaining dental standards and dental hygiene.
So far we have treated more than 1 million patients with more than 1,50,000 Root canals , 1,60,000 prosthetics and many more treatments in the span of around 9 years now.
Sabka dentist is one of the leading providers of dental treatment and services in our country since its establishment in 2010; Sabka dentist in Thane Naupada is apart of them.
All your answers lie in one name, one family, one brand which has won hearts and smiles of millions and counting. It's your very own dentist, Sabka dentist in Thane Naupada serving you with the best dental care across our clinics in Mumbai, Pune, Ahmadabad, Surat, and Bangalore.
Here is a list of amenities we deliver at Sabka dentist in Thane Naupada
Best Dental treatment
Affordable and low costs
EMI Facility at 0% interest
Free Dental check-up
Free X-ray & consultation
Our Services
Checkup and consultation: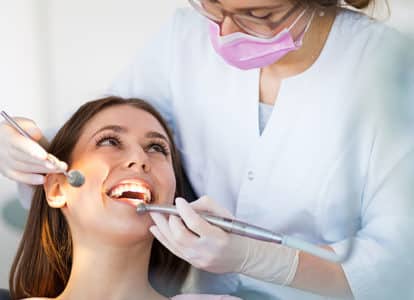 At Sabka dentist in Thane Naupada we provide patients with Consultation, X-rays and dental checkups free of cost. Our experts recommend getting a dental checkup every six months to help you maintain your oral hygiene.
Cosmetic Dentistry :
Dental veneer:
A dental veneer is a thin layer of tooth like material, which is bonded to the tooth surface with minimal preparation to improve aesthetics. Veneers can be used to change the shape, size and color of the teeth. Indications include discolored teeth, broken teeth, malformed teeth, fluorosis etc. Veneers look beautiful and natural and can last for more than 10 years. Our dentists in Thane Naupada offer the option of Ceramic and Composite Veneer.
Teeth Whitening:
Don't feel shy about stained and dull teeth. Our dental clinic in Thane Naupada also offers teeth whitening treatment, which lightens the teeth shade and thereby helps in removing stains & discoloration from the tooth surface. Your dream of having a stunning white smile can be turned into reality!
Periodontics :
Teeth cleaning, scaling & polishing:
Our dentists in Thane Naupada recommend each patient to get cleaning/scaling done every 6 months to maintain healthy gums. It removes plaque and tartar from the tooth surface, which can otherwise harbor bacterial colonies. polishing is done after the cleaning session to smoothen the surface of the teeth.
Prosthodontics:
Replacement of missing teeth:
Sabka dentist in Thane Naupada provides various options to replace your missing teeth. Replacement of missing teeth can be done with the help of fixed prosthetics like Implants, crowns or bridges. Removable partial/complete denture prosthetics are also available.
Endodontics:
Root canal treatment:
Root Canal treatment is a sequential treatment involving removal of infected pulp from carious tooth and its replacement with inert gutta-percha material. Indication for root canal treatment will be given to the patient if the need is so. At Sabkadentist in Thane Naupada, we also have endodontic specialists.
Orthodontics: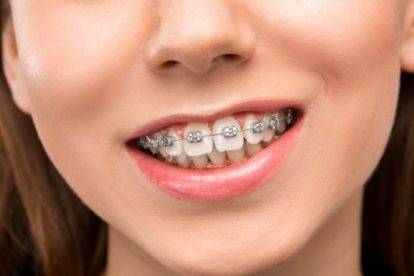 Are you not confident about your smile because of misaligned teeth? We have orthodontists at Sabka Dentist in Thane Naupada who can help to close gaps between teeth, align crowded teeth and push back protruding teeth. We also provide the option of tooth colored ceramic braces.
Oral Surgery:
Our dentists will indicate extraction/ removal of the tooth if the tooth is mobile, grossly decayed or if there is any other reason. We also have Oral Surgeons who are efficient in performing other oral surgeries like extraction of impacted wisdom teeth, surgery required for implant insertion, etc.
Pedodontics/Child Dentistry:
Milk teeth are important because they are needed for speech, eating and to maintain space for permanent teeth. If milk teeth are healthy, then the permanent teeth will most likely be healthy and will erupt in correct position. We have trained Pediatric Dentists to treat your child at our dental clinic in Thane Naupada.
How to select the right dentist in Thane West?
Searching on the internet for the dentists in India will show you a wide results. The next step is to select the best dentist among them. To solve your problem, Sabka dentist is at your rescue. Name the dental issue and you will find your dental solution. Sabka dentist in Thane Naupada is the place where all your dental concerns will come to an end.
As we know price alone can never be the deciding factor when it comes to choosing the dentist. if the dental treatment is not addressed at an early stage, it will be more expensive in the future.
But, we at Sabka dentist in Thane Naupada understand the needs of our patients, we provide dental treatment at very economical cost with best dental services, Check the Price list of Dental Treatments of Sabka Dentist and as you join our family, we assure you to be by your side for all your dental woes.
How Sabka dentist helps?
Our dental clinic in Thane Naupada aims at providing oral health, with the goal of preventing dental diseases through constant efforts. In Mumbai itself, Sabka Dentist has been successful in treating 6 Lakh patients.
We provide total dental care to all the patients under one roof. Sabka dentist in Thane Naupada provides free dental check-up and X-rays with the most affordable dental treatments.
We are committed to providing good dental treatment solutions. We walk the extra mile to make feel at home. Our experienced dentists provide world-class treatment. Our mission is to make the smile of our patients whole again.
However, keeping this in mind our experts suggest every patient visit the clinic every six months to take care of their oral health. As a result, the patient-centric approach of our clinics has made us earn the title of being among the best dental clinics in Thane Naupada.
Tell me more about Sabka Dentist, Naupada
If you are one of those individuals who are particular about your dental health care, you need to select the best when it comes to dentistry checkups and treatments. Sabka Dentist is consistently rated as among the best dental clinics in Naupada, Thane.
At Sabka Dentist, patients not just receive top class treatment for their tooth troubles, but additionally get to enjoy one of the greatest in-clinic patient experience across India. No matter the background or career of an individual, we guarantee that all our patients feel at ease and experience no problems when approaching or getting their dental issues across to our dental surgeons.
We are amongst the top dental clinic chains in Naupada, Thane, and have a legacy that is unrivaled by any other dental clinic in Naupada, Thane, India. Our dentists are some of the best dentists in Naupada, Thane.
Sabka Dentist frequently makes it to the list of best dental hospitals in Naupada, Thane, owing to our wonderful team of dental experts and doctors, and cutting-edge facilities within our dental clinics. Sabka Dentist was launched way back in October 2010, with a single medical clinic in Vile Parle.
Today, we have grown to around more than 100 clinics in Mumbai, Pune, Ahmedabad, Surat, Bangalore, Navi Mumbai, Thane. The Sabka Dentist team works to encourage better dental health and aid people today to feel and look good and proudly carry their smiles.
No wonder, because of our team's determination and vision to help spread smiles across the world, we have frequently managed to get on the list of top dental hospitals in Naupada, Thane.
So, the next time you plan on visiting a 'teeth hospital in Naupada', Thane, we should be at the top of your list of dental hospitals in Naupada, Thane.
Consider us your own 'Apna Dentist'; our dentists are some of the best dentists in Naupada, Thane, and we can help you with your oral problems so that you can continue to spread happiness across with your wonderful smile.