Dental Clinic in Andheri 7 Bunglows
Address: Office No 8, A- wing, 1st Floor Pink Apartments, near 7 Bunglows Garden, Versova, Andheri West, Mumbai, Maharashtra 400061
Monday – Saturday 11 AM – 8 PM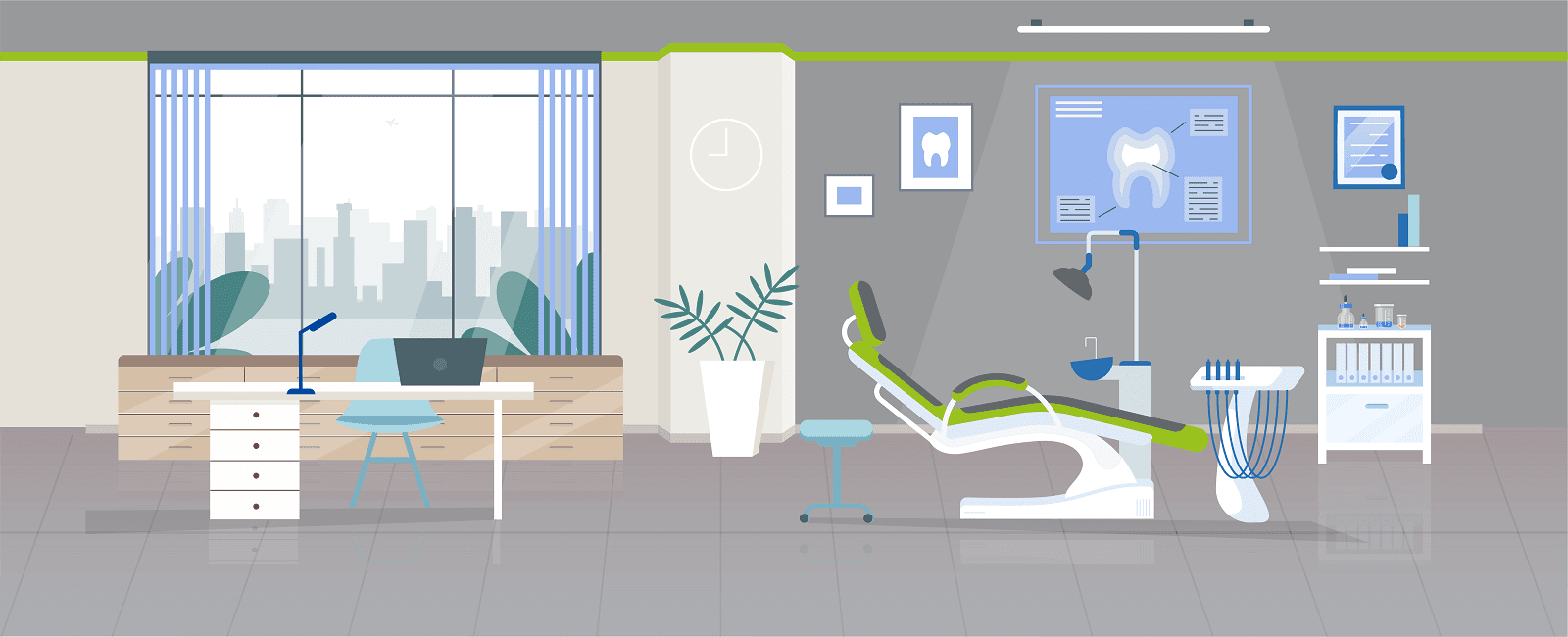 Entire process was seamless and they are truly professionals. Really happy with the treatment.God bless dentists!

Nirbhik Tanwani
09:55 16 May 22
Dr. Divyangana and her staff is super kind and helpful. Do their job very efficiently . Would 100% recommend them . 🙌👌

jigna patel
06:02 29 Apr 22


Ajay Gupta
10:48 22 Apr 22
Very nice treatment done by doctors, we are happy with treatment.all dental treatment are cost effective in sabka dentist clinic.

Mahesh Vetal
12:11 19 Apr 22

afzal khan
09:53 19 Apr 22
Had a pleasant experience here. Dr. Divyangana is really sweet and professional. The staff is helpful. Would recommend!

Jayant Parashar
12:15 19 Feb 22
Great experience, with well professional dentist.Dr. Shubhada gave the right guidance for teeth cleaning and other stuff, for what to do and what not to. Plus the place is very hygienic 🎈 thank you.

Editor In Woods
09:38 10 Dec 21
This is a great place to go take care of your teeth. The team was very professional examining and providing with solutions. The staff was great, Very welcoming and friendly. Dr. Kartik & Dr. Shubhada was very nice and informative. I had A very pleasent experience.

Tejas Satare
11:50 25 Nov 21
Very good experience and it was painless

VINOD K MAURYA
07:18 14 Oct 21
A very polite and caring service. Guidance and information given clearly at each step of the process which is always reassuring. Good accessible service and can be recommended.

shaikh mujeeb
03:15 07 Oct 21
A big shout out to Dr. Divangana and Dr. Shubhada for their perfect execution. The team is very warm and welcoming. The best part is the humour. This really helps as you dont stress about the procedures at all. On time appointments and follow ups on their part helped a lot!! Most importantly, the Covid-19 protocols are on point.

I have done my cleaning over here. I had a great experience.Thank you♥️🥰

rina patre
13:39 04 Sep 21
The doctors are quite experienced and the staff is quite welcoming. They did a fab job in my first visit for my dental clean up, keeping the covid-19 protocol. Special thanks to Dr. Divyangana.

Chinmay Bokil
09:21 04 Sep 21

Suraj N Suraj
11:25 16 Aug 21
Have been visiting here for almost 6 years and I im still a regular visitor. Sweet staff, polite doctors & transparent management... Its the most friendly clinic i have ever been to.

Jay Gulati
10:16 13 Aug 21
Great Doc. Who knows her job and suggests good aftercare. And that goes with a pleasant support staff…good going! shall definitely recommend!

Karan Mulani
21:22 07 Aug 21
Very good service. Quick response and great doctors and treatment.

Ramachandran Srinivasan
11:25 12 Feb 21
dr miss mirchandani checked and advice correctly for refilling my teeth.all covid19 protocol observed with polite staff.I recommend to visit this clinic.

Zahid Husein Golandaz
11:42 08 Feb 21
Beautiful people humble staff and very pretty smiles, professionally sound overall a great place to get your teeth fixed .

Akash Seth
14:27 06 Feb 21

cell doctor
12:01 06 Feb 21
Warm and welcoming staff. Well experienced and cooperative doctor. Loved it. Highly recommend

Sukriti Hora
11:42 21 Jan 21
The staff at is very cooperative. Also the space though small is well utilised and cozy. Dr.Divyangana Mulchandi is so versatile in her work and makes me feel so very comfortable and at ease each time i go for my treatment.

neeta Mhatre
09:10 28 Dec 20
Great service and pleasant staff... Doctor Shubhada Sharma was super gentle with my tooth... :)

irin shabnam
14:16 12 Dec 20
Doctor Shubhada is very good for treatment Initially i was scare but the way she done my root canal treatment which is commendable experience is like smooth & soft treatment like pemparment ...keep it up doctor...Receptionist Rina your voice & talking mannerism is very polite & v Good English...Assistant Aarti and Sakshi is very co- operative as the preparation they kept everything ready & handy soit was time saving & help full overall very neat & clean ...pleasant experience in this covid 19 restriction time

Jeet Mehta
15:02 26 Nov 20
Very hospitable! I really like the fact how they explain the treatment first and then do the job. It is a lot better than private clinics with overpriced treatments.

Abid Memon
17:50 23 Nov 20
The dentist was really sweet and kind. Also the clinic was well maintained and clean. Good safety precautions were taken due to Covid-19. It was an amazing experience. I definitely will come back here again when in need of dental problems and will for sure tell everyone to consult Sabka Dentist whenever needed.

Anishka Singh
09:27 19 Nov 20
Good professional service and great staff

Savio Coelho
12:21 31 Oct 20

Karan Singh
11:22 22 Aug 20
Best consultation and proper sanitation is maintained...

sourav deb roy
07:27 19 Aug 20

Elsa Nilaj
13:20 17 Aug 20
The doctor is very good at their job. They will take your opinion and tell you everything you need to know. And they even let you play music of your own choice to distract your mind. Its pretty good because i was damn scared of dentist's but it has changed my opinion in a very positive way.

harpritam singh
14:31 14 Dec 19
Best dental experience of my life! Maam made me feel very comfortable and kept me aware of her process throughout the procedure. She has a lot of knowledge yet she patiently listens to my silly questions and explains things very calmy even whilst an ongoing procedure. Besides that she knows exactly what shes doing and all i had to do was sit on a chair and say "AAAA" with my mouth wide open. Simple. Thank you very much!

Pratik Khattar
13:07 02 Oct 19
Doctor subhada is the best doctor I visited in my lifetime.She guides you as family and the price of dental fillings,RCT,capping,bridging ,implant etc everything is reasonable and fair.Before Dentium dental care I went to several clinic but they charged me high and was manipulative so when I visited her clinic I came to know the real price for fillings.Go for it and you can trust blindly.Thanks to doctor subhada.

Got my teeth whitening and root canal done today, had great experience with them.. Very professional and handled things superbly! Thank you Dentium Dental care..

Amrita Bhardwaj
15:27 22 Sep 19
Thanks to Dentium for the excellent work,got a root canal and crown fixed,great service and excellent job

dimple prakash
07:49 21 Aug 19
Frankly speaking i had dark pale yellow colour and crooked teeth and i was embarrassed about it. I so wanted to have a perfect smile without feeling ashamed about it then when finding out about a solution i came across this clinic called DENTIUM DENTAL CARE... At first i was scared how it would be but she literally made me feel comfortable and explained me the procedure thoroughly about veneers and made sure i am assured that it would be fine. She first warned me that it would be difficult to have perfect white teeth as my teeth colour was very dark yet she went out of her way and did arrangements ordered the cement from abroad and made it so that i could have a Perfect Smile and i am really very happy and satisfied with the treatment and the outcome. My teeth looks very natural and now i have got my dream Smile and it was only possible because of Dr. SHUBHADA .She is Very friendly and explains everything nicely and good environment. I would surely recommend anyone who needs dental care to go to this dental care clinic.

Dikshita Karkera
11:17 20 Aug 19
I lost my tooth 🦷 while playing then my father took to me other clinics but the cost in that clinics were high and the response is not good but then we can to DENTIUM DENTAL CARE here the service and the information provided by the doctor is very good. They replaced my tooth in a single day with low cost. They gave back the smile that I lost. Thank you DENTIUM DENTAL CARE...

ramcharan mynampati
17:25 18 Aug 19
First time at a dental clinic but great experience the treatment was quite comfortable and quite preferential rates must recommended place if you want to get a dental treatment

Herschelle Fernandes
12:58 02 Aug 19
It was really really good experience of mine, although it was my first experience in dental treatment.I recently needed to get my tooth extract and I had an excellent experience with Dr. Shubhada at Dentium Dental care! Dr Shubhada is a great communicator, has an excellent and calming bedside manner, and as a nervous patient she gave me an excellent, pain-free experience! HIGHLY recommended.My friend recommended Dr. Shubhada so I decided to go in for a visit. When I visited to the clinic Dr. Shubhada greeted me with a friendly smile and I immediately felt more at ease.She took a look at my problem tooth as well as a check of all my other teeth and talked me through the procedure we needed to take on.My hands were immediately sweating and my heart was racing at the thought of the procedure that was about to happen. She gave me some options for anesthesia and also made a choice for the best option for me by suggesting a surgeon/specialist treatment.But my friend recommended to get the tooth extract from Dr. Shubhada instead of surgeon/specialist of tooth extraction. As Dr. Shubhada proceed with the treatment I was worried about the extraction. Because as she showed me my wisdom tooth in xray, I could easily imagine how that would be an critical extraction for her. But she had done that very well and smoothly.She put me at ease through the whole numbing process and I knew I was going to be fine. She kindly and patiently talked me through every step and within minutes of beginning the procedure I was completely relaxed WHICH WAS A MIRACLE!Thanks to Dr. Shubhada for such a great experience!

swapnil jadhav
18:44 22 Jul 19
Dentium Dental care and doctor Shubhada are the best. I can't thank you enough doctor for being so patient, kind, and empathetic whenever I felt too much pain in my teeth because of the sensitivity. Special thanks to motivating me to be patient with my lower tooth sensitivity and pain and pulling that last plaque out. Holy Jesus!! I would highly recommend you and your clinic for that caring experience you and your team give.

Shruti Viswan
14:11 22 Jul 19
M originally from Goa but had my dental treatment at Dentium during my visit to Mumbai !! Thanks Dr Shubhada & her team for the great treatment & preferential prices.

Andrew Dias
07:37 26 Jun 19
I had my root canal done by Dr Shubhada. She is very professional and gives utmost priority to her patients by making sure you have less/no pain while she is doing the treatment. Would surely recommend to visit Dentium Dental care if you need any Dental assistance.

karishma kapoor
05:46 12 Jun 19
I travlled from the Phillipines to India in search of good dentist for my smile . Had a very bad front teeth due to which i was conscious of my smile since my teenage years. Finally i found the courage to now smile confidently in front of everyone . Thanks Dentium n speciallyDr Shubhada for your help n encouragement in getting back my confidence.

Orly Zanoria
08:01 13 May 19
Very friendly and experienced doctor and would defienitely recommend dentium dental care for best treatment

beautiful always
07:54 13 May 19
It's nice clinic, my best wishes

rajesh rathore
07:48 30 Apr 19
I had a very friendly and comforting experience with Dr. shubhada and Dentium team. I always feared visiting a dentist before I visited Dentium Dental Care at Andheri ( west).First time I got an rct done by Dr. Shubhada Sharma and she did a fantastic job. She explained the treatment plan very well and was patient and kept me comfortable throughout the procedure, putting all my anxiety to rest. All of the staff are polite and professional as well.I have had a fair share of treatment done here and I highly recommend Dr. Shubhada and Dentium Dental Care.

Pallavi Singh
20:40 17 Jan 19
Highly recommended for professional dental care and affordable prices

Vijay sharma
04:34 10 Jan 19
Got my dental bridges and crowns made very happy with the service.excellent job thank you dentium n team.

Kanchan Kolekar
12:38 09 Jan 19
Good service and easy on pockets... Highly recommended clinic for dental services.

Monica Arora
13:50 12 Nov 18
Visited for first time at Dentium and was quite nervous as i hate getting any dental work done and its pain. Doctor Shubhada very well managed to complete her work and with less pain and was very professional and treating customers with utmost care. So me & my wife have now decided to keep this clinic as a permanent one for all our dental works and would highly recommend everyone to try this clinic once and see the high quality work and best rates as compared to others in our area. Keep it up Dentium Team !!!

Gaurav Arora
07:36 12 Nov 18
I hated the term Dentist and the visit to their clinic.I was really scared of the tools they use for any dental activities. Then one fine day I visited Dentium Dental care and met Dr.Shubhada n Dr. Madhavi. These two ladies changed the denfination of Dentist for me. I got my root canal done here along with some filling in my front tooth. The experience was seamless. They were so caring and concern throughout the procedure that I felt at ease very time I visited them. Timely follow ups, checking how am I doing after the procedure was very overwhelming to me. Thankyou Dr. Shubhada n Dr. Madhavi for your help and support and I wish you both all the best in career s...

samruddhi dhuri
08:04 05 Sep 18
It was great experience. very nice and very comfortable doctor and services..

Cute Look Entertainment
06:56 23 Jul 18
I got my single sitting root canal treatment and cap done with Dr.shubhada n I must say it was completely painless.Thank you doc for the great service. Kudos to the team.Best dental clinic in Andheri west I must say!

rinki shah
15:28 05 Jun 18
Thank you Dr.Shubhada and Dentium team. Experience with you has been absolutely fantastic. Communicating with me from the beginning right from deciding the treatment plan to helping me choose the right options from wide range of treatment options and being absolutely honest about the pricing and the quality of treatment provided I must say I just have praises for the way you have treated me doctor. I was really comfortable with the treatment provided. Your professionalism and your mannerism has made it such a beautiful experience.Thank you!😁👍🏻

Aporva Sharma
15:07 05 Jun 18
Doc. Shubhuda made me feel so comfortable throughout my treatments with her. I recommended her to my family as well and overall we have been so happy. Thanks, doc! When I visit India again, you will be my first stop :) - Priyanka

Priyanka Kapoor
04:30 25 Feb 18
i visited for teeth fillings and whitening. All the work was done nicely. The doctor was best in giving full details of the treatment.Happy with the experience.

sakshi srivastva
10:09 11 Aug 17
After searching and short listing some good doctors, i visited Dentium Dental care at Andheri West. I had to undergo wisdom tooth removal andand scaling. It was comfortably and painlessly done by Dr Shubhada .Thanks To her :-)

vikas miglani
09:55 11 Aug 17
The Professionalism and quality of treatment and service has been absolutely outstanding with affordable price.

Pooja Ahlawat
09:48 11 Aug 17
For me the atmosphere play at an important role ...white and golden ..very peaceful and beautifully done clinic ... I certainly recommend this clinic to everyone .. the prices are very low and that's what attracted me the most. Really worth it.

Priyanka Bharadwaj
15:05 08 Aug 17
An amazing blend of exuberance and knowledge. Dr. Shubhada and her team is devoted towards providing best solutions for dental problems. I had a wisdom tooth extraction it was done with great ease and finesse. The recovery was in hours and a careful review check up was also done. Look forward to leverage vast knowledge & experience of Dr. Shubhada for dental issues. Thank you doctor.

Ankur Luthra
15:04 08 Aug 17
Very well equipped and professional treatment at affordable prices

Himanshu Vijaykrishna Sharma
14:20 08 Aug 17
The clinic ambience is fabulous n dr.shubhada's hold on cosmetic dentistry is amazing got my smile designing done from her n I must say I have a lovely beautiful smile 🙂

CA Shubhi Duggal
14:07 08 Aug 17