Dental Clinic in Tilak Road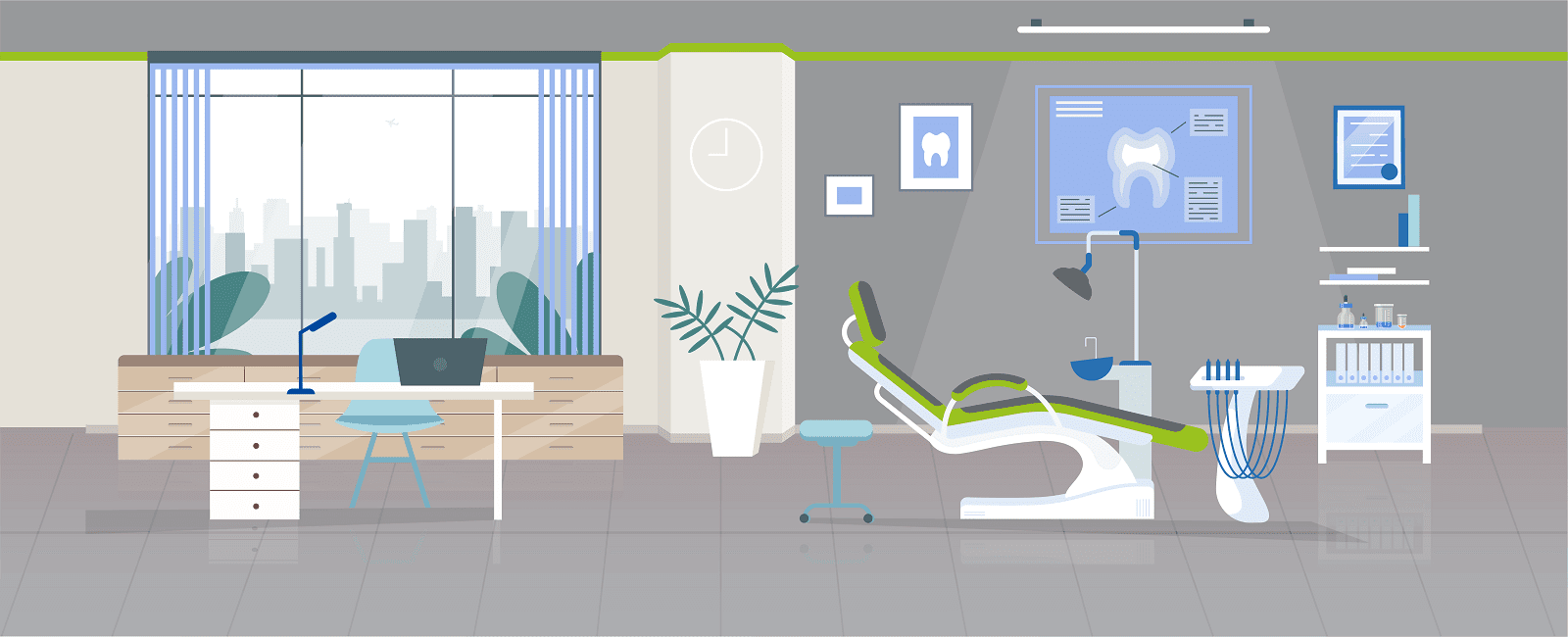 Address: Shop No.6, 1st Floor, N.K. Image Apartment Condominium, Near Grahak Peth Departmental Store, Opp to ICICI Bank, 2015 Sadashiv Peth, Tilak Road, Pune 411030
Monday – Saturday 11 AM – 8 PM
About Sabka Dentist Dental Clinic in Tilak Road
Sabka Dentist is a diverse group of individuals that comes with a unique approach to serve patients. The dentists and the staffs of this clinic are a powerful team of professionals who are genuinely intrigued in providing outstanding dental care for all the patients.
Finding the best dentist in Tilak Nagar or the dental clinic within Tilak Nagar is, no doubt, a challenging task. You have to be very confident about making the right decision. In that case, Sabka Dentist can be the perfect decision as it is considered to be the best dental clinic in Tilak Nagar .
Facilities
Full mouth digital OPG – OPG is a panoramic x-ray of the upper and the lower jaws that includes the teeth. This is one of the advanced technologies used at Sabka Dentist that is specifically designed to rotate around the patient's head during the scanning. You will be able to see the results in less than 20 seconds.
Digitalized Individual X-ray by RVG – This is the latest x-ray technology that is used in dentistry as that helps in better diagnosis. A high-quality digital image is usually obtained from this device.
Intra Oral Camera for diagnosis – The intraoral cameras are used by dentists to observe and let the patients have a look at their internal mouth as an alternative to a mirror.
Aesthetic Dental filling – A variety of dental fillings is used in this clinic. Usually, the dentists decide the best dental filling for you, depending on the extent of the cavity you have.
Smile design, scaling, and bleaching – Sabka Dentist is efficient in performing cosmetic procedures that include full dental restoration, tooth planning, scaling, and tooth whitening at the most reasonable prices.
Least invasive Gum treatment with Electro Cautery – Electrocautery in dentistry involves the generation of heat energy to the tissues for therapeutic purposes. This treatment is mostly used for the treatment of gingivitis or severe other gum diseases.
Flap surgery for gums, Pediatric complete care center – Sabka Dentist comprises of the best dentist in Tilak Nagar , who is very efficient in performing a flap procedure. The procedure is performed to treat severe gum conditions like periodontitis that has damaged underlying teeth and bones.
The other dental procedures that Sabka Dentist offers to the patients are-
Replacement of missing teeth
Complete and partial dentures
Removable dentures
Orthodontic treatments and a lot more.
About Dentist
Dr. Reena Waghela
B.D.S., D.P.M.
Reena owns twelve years of experience as a dentist, out of which she has spent her eight valuable years with Sabka Dentist.
Reena's completed her graduation in dental science from Maharashtra University.
She also pursued a special training session on Dental Practice Management in the USA while assisting the leading dentist of the United States.
Her area of specialization is advanced dental care treatment, implant dentistry, Full mouth restoration, and cosmetic dental procedures.
Finally, she completed a training session at the USA on Dental Practice Management while she was assisting one of the topmost dentists there.
She is very passionate about her work and keeps attending several training sessions.
Reena Waghela loves to communicate with her patients, understand their issues, and works with adults and child who feels nervous.
Dr. Manan Dhulia
B.D.S.
Manan acquired a Bachelor's degree in dental implants.
He owns nine years of experience as a Director of Clinical operation at Sabka Dentist.
He also regulates the Business Development and team management tasks.
Manan guides to execute ground-level operations smoothly and assists the performance metrics at Sabka Dentist.
He is also very dedicated to his work, and his hard work has contributed to Sabka Dentist as the best dental clinic in Tilak Nagar.
Dr. Zita Antao
B.D.S.
Zita Antao completed her graduation in Dental science.
She completed her training in the fields of Endodontics, Dental implants, and Dental surgery.
She has eight years of experience as a dentist, out of which she has dedicated more than five years at Sabka Dentist.
Zita's area of specialization is public communications.
She keeps herself updated with the latest technologies that help her to provide the best treatment.
A confident Healthcare Professional with over 8 years' experience successfully diagnoses & treats patients' dental conditions. Skilled in Endodontics, Implantology, Healthcare, and Surgery, a confident communicator who can relate well to dental patients. Having a proven ability to ensure that dental practices in surgery are continuously updated to provide first-rate care to patients and their families.
How can Sabka Dentist help?
Sabka Dentist is rated as the best dental clinic in Tilak Nagar by the patients, as it treats the patients with the utmost care.
The staff is very attentive and finds out what's best for the patients.
We maintain international treatment standards at the most reasonable price range.
The clinic provides services at affordable prices, but still, we have secure payment options.
Get in touch with the right dentist in Tilak Nagar only at Sabka Dentist.
Tell me more about Sabka Dentist, Tilak Nagar
If you are one of those individuals who are particular about your dental health care , you should pick the best when in pertains to dental checkups and treatments. Sabka Dentist is frequently rated among the best dental clinics in Tilak Nagar, Mumbai.
At Sabka Dentist, people not only obtain top class treatment for their oral problems, but additionally get to enjoy among the best in-clinic patient experiences across India.
Regardless of the background or occupation of an individual, we make certain that all of our patients feel at ease and experience absolutely no problems when approaching or getting their oral problems across to our dental specialists.
We are among the top dental clinic chains in Tilak Nagar, Mumbai, and have a legacy that is unmatched by any other dental clinic in Tilak Nagar, Mumbai, India. Our dentists are some of the best dentists in Tilak Nagar, Mumbai.
Sabka Dentist consistenty makes it to the list of best dental hospitals in Tilak Nagar, Mumbai, owing to our wonderful team of dental experts and surgeons, and cutting edge facilities within our dental clinics. Sabka Dentist was established back in October 2010, with a single clinic in Vile Parle.
Currently, we have grown to around more than a 100 clinics in Mumbai, Pune, Ahmedabad, Surat, Bangalore, Navi Mumbai, Thane. The Sabka Dentist team works to encourage better dental health and aid people today to feel and look good, and proudly carry their smiles.
No wonder, as a result of our team's perseverance and vision to help spread smiles across the world, we have consistently made it to the list of top dental hospitals in Tilak Nagar, Mumbai.
Therefore, the next time you plan on visiting a 'teeth hospital in Tilak Nagar', Mumbai, we should be at the top of your list of dental hospitals in Tilak Nagar, Mumbai. Consider us your own 'Apna Dentist'; our dentists are some of the best dentists in Tilak Nagar, Mumbai, and we will help you with your tooth concerns so that you can carry on and spread joy and happiness across with your wonderful smile.