Dental Clinic in Vasant Vihar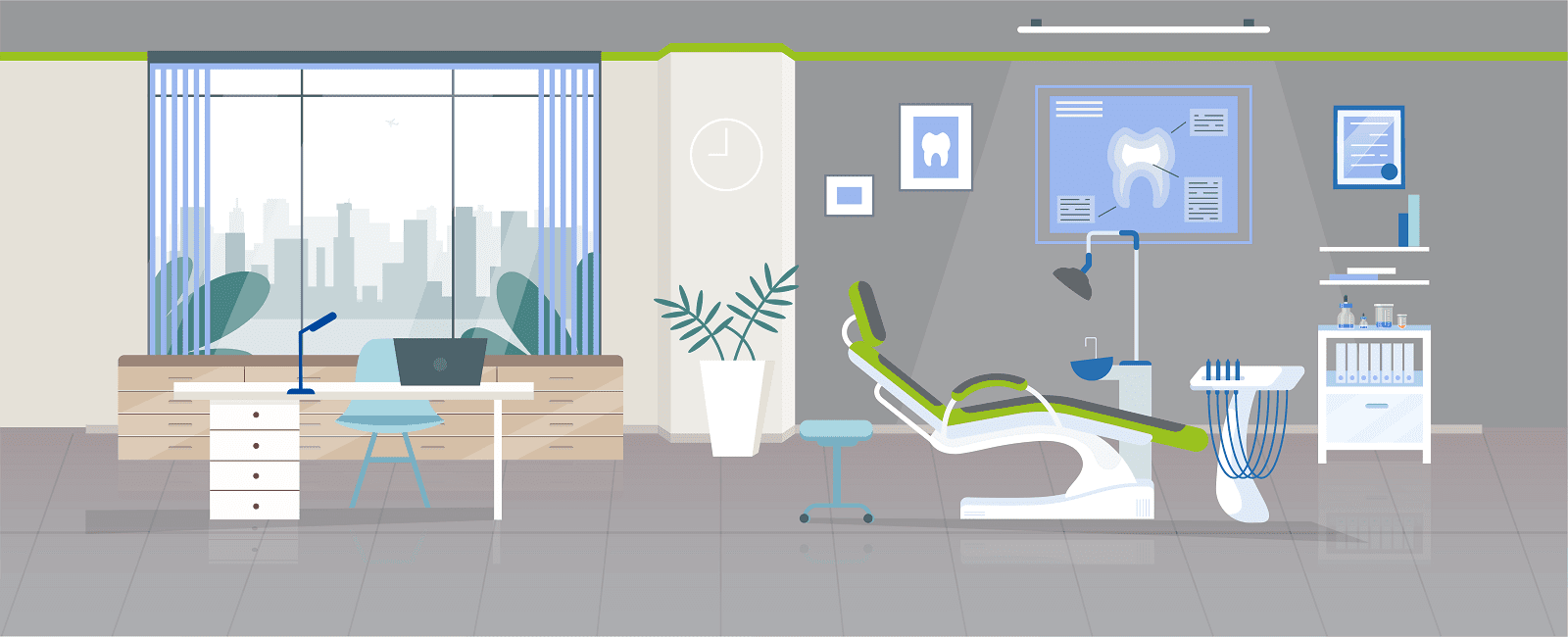 About Dentist in Vasant Vihar
Welcome to Sabka dentist in Vasant vihar, a pioneered Dental Clinic and an excellent provider of Dental Care. We assure each of our patients with a beautiful and healthy smile. Ours Dentists in Vasant vihar thane pride ourselves in giving our patients an environment where they will feel relaxed and comfortable.
We believe that providing exceptional service starts from the ground up. With the best dentist in Vasant Vihar, we spend time with each patient to understand their problems in detail, also make sure their questions, concerns, and needs are fully satisfied.
Sabka Dentist in Vasant Vihar doesn't compromise on services, and strives to deliver our best through effective treatment procedures. Treatments are performed by well qualified dental practitioners and expert dentists, excellent service facility, we also provide personalized treatment plans.
Our Dental clinic in Vasant vihar offers a unique and relaxing dental care experience, which is coupled with the high standards of technology. We are also considered among the top dentist in Vasant Vihar. Our aim is to provide good oral health and create beautiful smile among all.
Treatments at our Dental clinic in Vasant Vihar
General Dentistry:Dentist in Vasant Vihar recommends all our patients to get a dental check-up done every 6 months. For this, we provide free check-up and x-ray consultation. We also provide oral hygiene instructions like brushing technique, flossing correctly, etc. This will help to address dental problems at a very early stage, which will otherwise delay the progression of oral diseases.
Oral Surgery:One can have painless removal or extraction of tooth, with minimal trauma to investing tissues, such that there is no postoperative problem. The dentist will indicate extraction if the tooth has mobility, gross decay or if there is any other reason. We have qualified dentists in Vasant Vihar Thane with a postgraduate degree of Master of Dental Surgery (MDS) in Oral and Maxillofacial Surgery. With these results we are considered among the best dental clinic in Vasant Vihar Thane.
Periodontics (Scaling and Polishing):

Ultrasonic device removes tartar and plaque from the teeth surface. Polishing follows this. Our dentists in Vasant Vihar Thane recommend to get scaling done every 6 months to maintain healthy gums.
Periodontics or Treatment Of Gums:Periodontal diseases, also commonly referred to as Gum disease, is the leading cause of tooth loss in adults. This disease may also have an association with heart disease, diabetes, and many other systemic diseases. Thus, our periodontists and dentists in Vasant Vihar Thane provide comprehensive periodontal treatment. It involves root planing, curettage, flap surgery, and bone grafting.
Orthodontic Treatment with Braces:Orthodontic treatment closes gaps in between teeth, aligns crowded teeth and pushes back protruding teeth. We have orthodontic experts in our dental clinic in Vasant Vihar Thane. They provide orthodontic options like metal and ceramic tooth-colored braces.
Endodontics (Root canal treatment):

Root canal treatment is a sequential procedure of replacing infected dental pulp in a carious tooth with inert gutta-percha material. Our dentists in Vasant Vihar Thane indicate root canal treatment if needed. We also offer single sitting root canal treatments. We also have Endodontic experts (root canal experts) at our dental clinic in Vasant Vihar Thane.
Prosthodontics (Crowns, Bridges and Dentures):One should replace missing tooth as soon as possible. Otherwise, mesial drift, which is the tendency of teeth to move in mesial direction within the arch, will close the gap produced by missing teeth over time. Our dentists in Vasant Vihar Thane offer multiple options. Different fixed prosthetics available are crowns, bridges, and implants. Removable options include partial/complete dentures.
Prosthodontics (Dental Implant):Dental Implant is a permanent fixture that resembles our natural tooth root. The dental implant has 3 components: Implant screw, crown, Abutment.
Periodontics (Child Dentistry):Many parents ignore problems in their children's teeth because of the common thought that milk teeth will fall anyway. As milk teeth are essential. They are needed for speech, eating and maintaining space for permanent teeth. If milk teeth are healthy, then the permanent teeth will most likely be healthy. Our experienced Pediatric Dentists in Vasant Vihar Thane will treat your child, and also provide treatments for children like general check-up, cavity detection, correct method of brushing, fluoride application, pit and fissure sealants, and fillings.
Cosmetic Dentistry:Cosmetic dentistry improves the appearance of teeth and gums. Because an attractive smile is a great social asset. We realize this and provide the following dental services to enhance your smile:
Teeth Whitening:Our dentists in Vasant Vihar Thane also offer teeth whitening treatment, which lightens and brightens the teeth. By that, it helps in removing stains and discoloration from the tooth surface.
Smile Makeover:Smile makeover is a procedure, which enables to transfer an unattractive and imperfect smile into a beautiful aesthetically pleasing smile. For this Veneers can be a possible solution to help you achieve the look you desire! Veneer is a thin layer of tooth-like material, which is bonded to the existing tooth surface with minimal preparation, to improve aesthetics. Our dentists in Vasant Vihar Thane offer ceramic as well as composite veneer.
Cavity filling:Restoration of tooth cavities and core buildup is done with permanent tooth-colored and long-lasting cements like imported composite resins.
Laser Dentistry:At our Dental clinic in Vasant Vihar, we use Laser dentistry for treatment. This also improves your comfort and provide better results.
How to find top Dentist in Vasant Vihar Thane?
Selecting a dentist, who meets your needs and expectations, is a daunting decision. Choosing the right dentist is equally important decision, likewise finding a physician. So, don't wait until a problem forces you to find a dentist. Instead, act before you suffer a serious problem as this may save you time, money, and severe toothaches.
Here are 10 tips to find a Top Dentist in Vasant Vihar Thane:
Office hours convenience (Is the dentist available as per your availability)?
Is the clinic location convenient?
Does their dental treatment plan suit you?
Are you informed about the information on the fees of dental services before your treatment is scheduled?
Good understanding and communication skills?
Check that the clinic is equipped with modern dental technology?
Affordable pricing?
During emergencies, what is the protocol for patient during office hours or after office hours or when the doctor is away?
Patients are notified or reminded before their checkup or treatment?
EMI options available on 0% interest rate?
Check the Price list of Dental Treatments of Sabka Dentist.
How can Sabka Dentist Help ?
Sabka Dentist is the largest chain of Dental Clinics in India, with 100+ successful branches running in Mumbai, Pune, Surat, Ahmedabad, and Bangalore with a team of 550+ excellent and skillful dentists. Our Dentist in Vasant Vihar Thane are experts from the best dental institutes and hospitals in India.
At Sabka Dentist, we believe in creating beautiful smiles and in providing the best possible treatment solutions. We focus on preventive, restorative, and cosmetic dentistry. provide unparalleled dental services with high-quality standards of dental hygiene in a comfortable and relaxing environment. We provide all the treatments at a very affordable price. So, that everyone could take the benefit of it.
We follow standard protocols to achieve steady and predictable outcomes. Our post-treatment follow up team keeps communicating with patients to ensure good patient compliance and clinical results. To reschedule them for their next visit for treatment.
Also, with the existing patients and suggest them to take a routine checkup every 6 months. This helps us to receive patient's feedback. We appreciate each feedback. We try to work better each day with this positive spirit.
Our aim is to spread a healthy and beautiful smile!
Tell me more about Sabka Dentist, Vasant Vihar
If you are one of those individuals who are particular about your dental health care, you should pick the best when it concerns dentistry checkups and treatments. Sabka Dentist is consistently graded as among the best dental clinics in Vasant Vihar, Thane.
At Sabka Dentist, people not only obtain world-class treatment for their tooth complications but also get to enjoy among the best in-clinic patient experience across India. Regardless of the background or profession of an individual, we guarantee that all our patients feel at ease and experience no problems when approaching or getting their oral health issues across to our dentists.
We are among the top dental clinic chains in Vasant Vihar, Thane, and have a legacy that is unrivaled by any other dental clinic in Vasant Vihar, Thane, India. Our dentists are undoubtedly some of the best dentists in Vasant Vihar, Thane.
Sabka Dentist often makes it to the list of best dental hospitals in Vasant Vihar, Thane, owing to our amazing team of dental specialists and doctors, and state-of-the-art facilities within our dental clinics. Sabka Dentist was started back in October 2010, with a single facility in Vile Parle.
Now, we have grown to around more than 100 clinics in Mumbai, Pune, Ahmedabad, Surat, Bangalore, Navi Mumbai, Thane. The Sabka Dentist team works to encourage better dental health and aid men, women and children to truly feel and look good, and proudly carry their smiles. No wonder, due to our team's devotion and vision to help spread smiles across the world, we have frequently made it on the list of top dental hospitals in Vasant Vihar, Thane.
So, the next time you plan on visiting a 'teeth hospital in Vasant vihar', Thane, we should be at the top of your list of dental hospitals in Vasant Vihar, Thane. Consider us your own 'Apna Dentist'; our dentists are some of the best dentists in Vasant Vihar, Thane, and we can help you with your oral concerns so that you can carry on and spread joy and happiness across with your wonderful smile.