It's the time for New Year resolutions. This year lets add oral health to your health resolutions like joining the gym and controlling your diet. Let make our teeth healthy and strong. Lets have a sparkling smile. Lets prioritize oral and dental care in 2019.
Following are 13 ways in which you can prioritize and take care of your teeth to ensure a healthy and strong dentition in 2019.
1. Brush your teeth twice a day!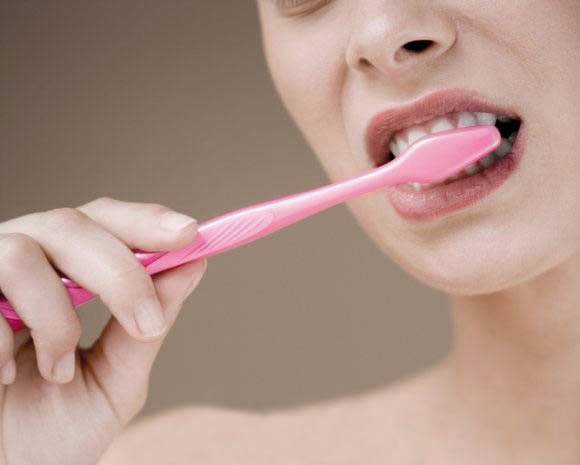 We all are busy. The world is a rat race. But your health is your responsibility. Make sure that you brush twice a day. Once in the morning and once before you sleep. This is the minimum one can do to keep teeth healthy and strong. We all know there are times when you are dead tired and you want to just crash onto the bed.
Keep a toothbrush in the drawer next to your bed, so that even on these days, you can do a quick brushing of the teeth on your bed itself. Brushing your teeth is the most important part of maintaining good oral hygiene.
2. Improve your Brushing
Maybe you brush every day, even in such a scenario you must look for continuous improvements n brushing methods and techniques. Look for vulnerable areas in your mouth which are prone to stains and make sure that your brush them well.
Also, keep an active eye on the mirror when you brush so that you can ensure that you are covering all the areas in the mouth while brushing. Also, understand the areas and teeth in your mouth where food lodgment happens the most often. Brush these areas with extra care. A little bit of diligence while brushing your teeth can go a long way in improving your oral and dental health.
3. Buy a New Toothbrush
The best way to motivate yourself to brush better is to gift yourself a new toothbrush. Your teeth deserve a new year's gift too. Buy a good toothbrush you will enjoy using and keep changing it at least every 3 months.
You can also pamper your teeth with new tech toothbrushes like rotary and sonic toothbrushes. These will further motivate you to brush twice a day and help in maintaining better oral and dental care.
4. Gargle with Mouthwash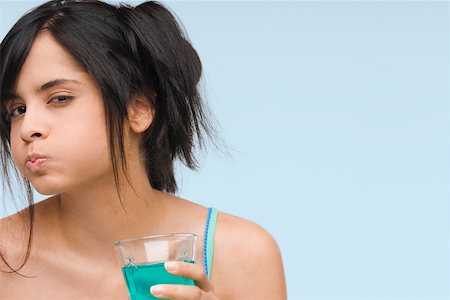 Mouthwash is not an alternative to brushing. But when you use a mouthwash, you will kill all the residual bacteria and will have a better oral environment. Mouthwash also helps in eradicating bad breath.
It gives you a refreshing breath which adds a lot to your personality. Who does not like to smell great? A good mouthwash not only would help you in maintaining better oral and dental health but also keeps you fresh and likable.
5. Do not Smoke!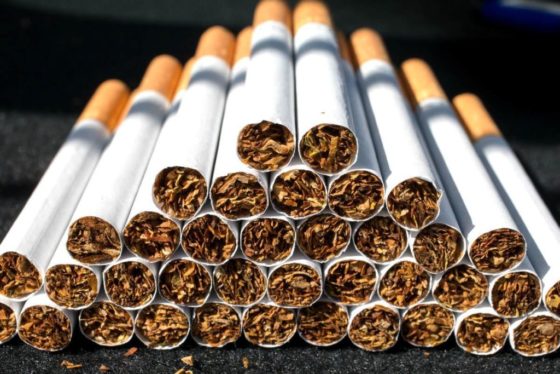 Smoking has the worst effect on your teeth. The targets deposited on the teeth making them yellow and also damaging the enamel. The nicotine also damages the teeth. A smoker is at maximum risk from oral cancer.
For good health as well as strong teeth, it is necessary that you quit smoking. Tobacco quitting gums like Nicorex help in the process of kicking the smoking habit. But this year stay strong and keep a resolution that you will quit smoking.
6. Reduce Sugar Intake
Sugar is another enemy of your teeth. Sugar gets converted into acids that attack the enamel of your teeth causing cavities. The best way to avoid cavities is to avoid sugar intake. Sugar intake should be reduced as much as possible because it not only causes harm to your teeth, it also causes obesity and lifestyle diseases like diabetes.
7. Try chewing Sugarless Gum
Sugarless Gum is a great way to keep your mouth clean and healthy. Chewing gum avoids the deposition of food particles on the tooth surface. It also helps in exercising the facial muscles to help you maintain and healthy oral and dental environment.
But it is also necessary that the gum you chew is sugarless otherwise the entire exercise is counterproductive due to the harmful effect of the sugar in the gum on your teeth.
8. Reduce intake of Tea & Coffee
Tea and Coffee stain your teeth Don't you want white sparkling teeth? Then, the first thing you need to do is to kick away the habit of tea and coffee. Tea and Coffee are also acidic and damage the enamel of your teeth. The sugar in tea and coffee is also a cause of obesity, lifestyle diseases, and also damage to your teeth. Hence it's best to avoid Tea and Coffee.
9. Consume less Alcohol
This is a no-brainer. Everybody knows that alcohol is bad for your health. Amitabh has said this long time back that "Daru peena bahut buri aadat hain, Daru peene se liver kharab ho jata hain". Besides the liver, it also causes gum recession hence damaging your teeth.
Enjoy responsibly and drink responsibly. It is also noted in research that people who consume alcohol routinely are less likely to brush their teeth regularly.
10. If possible start taking Multivitamins
The Indian diet is short in multivitamins. Especially after of 40 years, most Indians have a deficiency of some of the other micronutrients. It's best to get onto consuming multivitamins regularly. Simple tabs like Revital or Centrum help in managing the multivitamin balance in the body and keep the body healthy.
11. Drink Water – Stay Hydrate
A well-hydrated body is a healthy body. Water helps in keeping you fit and fresh. It also helps in maintaining the mouth clean and teeth healthy. Drinking water also helps you maintain a lean body. The benefits of a hydrated body are multifold and hence it is one of the most important points in the list of things to do to maintain a healthy body.
12 Quit Tooth-Harming Habits
It is necessary that you avoid any habit that will damage your teeth. The following most damaging habits for your teeth:
– Nail Biting
– Chewing Ice
– Opening Beer bottles with your teeth, while it makes you look macho… really damages your teeth. It's a dentist's nightmare.
– Bruxism or clenching your teeth out of habit
All of the above habits cause attrition of the teeth which would cause irreversible damage to the teeth.
13. Get a regular Dental Checkup
Most people have preventive dental checkups. But dental checkups are very important for ensuring that you do not have to go through painful and expensive dental treatments. By getting a dental checkup every 6 months you can ensure that if there are any early sins of dental problems then the same can be detected and treated before they become larger painful problems.
Sabka Dentist dental clinics provide dental checkups for FREE. We believe that we should remove all barriers to people getting dental checkups and the most common barrier is the cost of the dental checkups hence we do not charge for dental checkups.
You can book an appointment for a FREE dental checkup by clicking here. Or you can visit any of the Sabka Dentist dental clinics and walk in for a FREE dental Checkup. You can find your nearest dental clinic by visiting www.sabkadentist.com