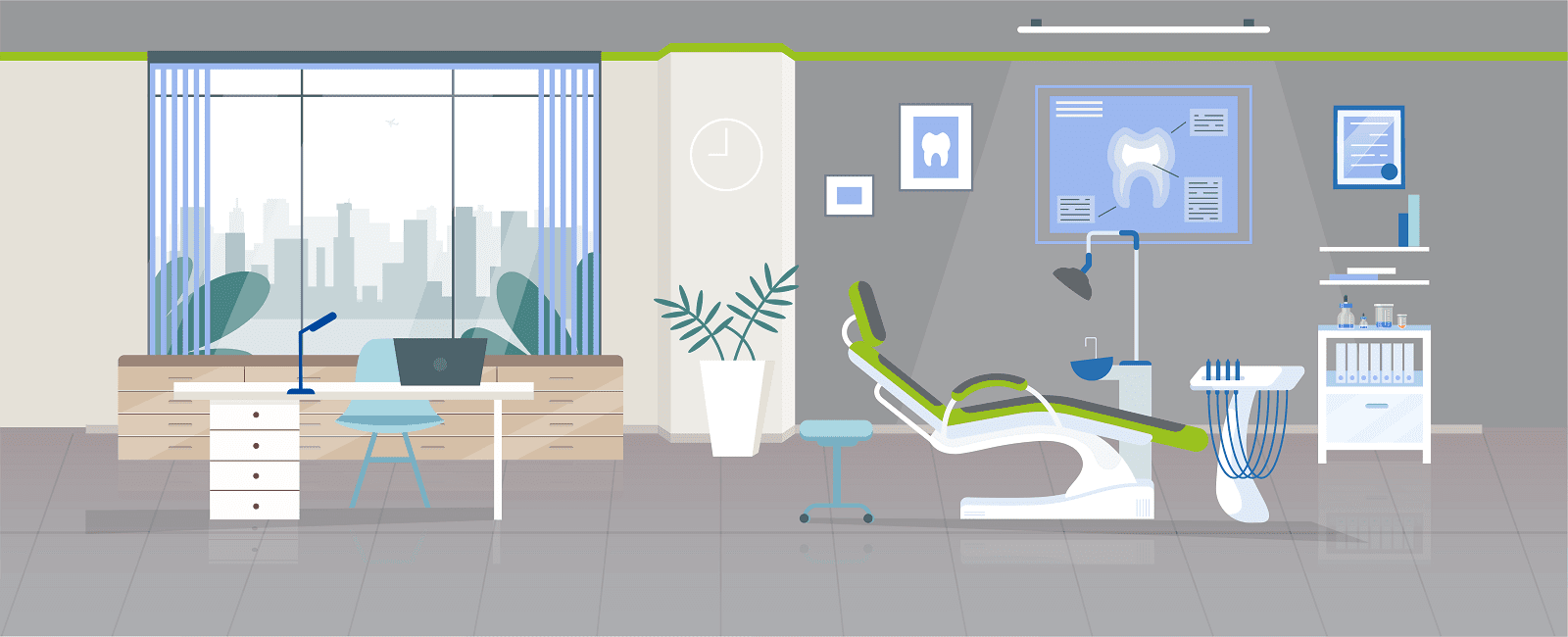 Dr. Attended very politely, give information about treatments very detail, giving time till satisfaction of patient for his/her quires. Get in as per appointment time....no waiting...corona safety norms follows very strictly....happy with service .

prashansha rathod
08:27 08 Mar 21
Good facility and co-oprative staff nad covid sefty management good.

avinash kadam
07:23 08 Mar 21
Clinic madhe facility khup Chan aahe. Staff pan khup mast aahe Co operat Chan krtat Tasech Covid sefty pan khup Chan aahe

Jagruti Sapale
07:22 08 Mar 21
Dr.Reena was extremely professional and considerate, when she was extracting my tooth. There was no kind of discomfort or unease throughout / after the tooth extraction process. I would love to recommend this place for any and every dectal problems.

Nimish Pande
06:19 08 Mar 21
Good serice all staff is good all covid precautions here very safe I recommended all the my friend visit the sabka dentist I am happy 😁😁😁😁😁😁😁😁😁😁😁😁😁😁😁😁😁😁😁😁😁😁😁😁😁😁😁😁😊😊😊😊😊😊😊😊

Sanjay Manchekar
16:12 07 Mar 21
Very nice.&.good care . I am fully satisfied thank you😊 0

Ajay Jajware
13:43 07 Mar 21

chetan Bhojane
07:35 06 Mar 21
Very quick work and excellent job by the Doctor.

Pravin Kale
07:34 06 Mar 21
Really had a nice experienceCo ordinating staff 😌👍economical as well as best treatment 💯💯💯importantly very concerned about the patient 🙌

Mudra Desai
14:17 05 Mar 21
The place is very nice, hygienic, staff and the doctor is really nice.

Gayatri Gawde
08:26 05 Mar 21
THANKS FOR MY HAPPY SMILE...BEST N SUPPORTIVE STAFF AND SPECIALLY DR.MESTRI.....AND THEY ADJUST MY APPOINTMENT AS PER MY SCHEDULE... THANKS AGAIN... MUST VISIT FOR KEEP YOUR HAPPY SMILE...SABKA DENTIST...😊😊😊

m m developers
13:09 04 Mar 21
I would recommend this for everyone whoever having major or minor any complaints,it really nice to start your treatment 😄💫

71Mrunal Rekhate
14:09 03 Mar 21
It was good experience, nicely explained everything by Dr Nikita Gupta

Sayali Parab9
12:36 03 Mar 21
Saw sabka dentist's ad on instagram and got the free dental check up done. The dentist guided and explained really well on what treatment has to be done. All covid precautionary measures are taken care of.

Vaishnavi Iyengar
11:55 03 Mar 21
My root canal treatment done and crown also fix I'm happy with the treatment thanks

Ashisha Mhatre
09:50 03 Mar 21
Yaa, actually the rates were too high so i thought, itne jyada paise toh nai de skta hu to for treatment to ratings mai jyada star hi dedeta hu tum b khus hum bhi khus😂😂

Pradeep Rajpurohit
09:12 03 Mar 21
Every thing was done on time. The procedure was done very well.SATISFIED.Would totally recommend a visit.

Prithish Cheruvattath
08:15 03 Mar 21
This has always been a one stop solution for all the dental needs. Would always recommend and refer to everyone. Dr Vijaya exactly understands our dental needs and is not only an expert but also so humane. The entire staff is so friendly and doesn't make u feel dat u are here for a dental emergency. As mentioned, it's a one stop solution for ur dental needs.

Abhijeit B
13:26 02 Mar 21
Doctor gave me a very good response and a nice treatment . I was very comfortable

Ganesh Bakle
13:21 02 Mar 21
Thanks Dr chandana I'm happy with the treatment

Ananya Dambre
13:06 02 Mar 21
Thanks u nice good treatment Dr chandana mam

pankaj rathod
11:26 02 Mar 21
VERY NICE STAFF AND BEST TREATMENT

BIJAL MEHTA
10:24 02 Mar 21
Very good experience in sabka dentist kalyan clinic.i am very happy for the done by the treatment in this clinic.

Dilip Vasant Deshmukh
14:02 01 Mar 21

Saurabh Suman
12:33 01 Mar 21
खूप छान स्टाफ आहे. आपापल्या कामात सगळेच जण तत्पर असतात. 'कोरोना'च्या पार्श्वभूमीवर सगळी सावधानता, सुरक्षितता बाळगली जातेय हे विशेष. दातदुखीच्या प्रचंड वेदनांपासून त्वरित सुटका करून देणाऱ्या डॉक्टरांचा मी आभारी आहे! डॉक्टरांना मनःपूर्वक धन्यवाद!!

Vidyadhar Pokharkar
07:32 01 Mar 21
Very resonable and safe treatment

prashant pingulkar
07:57 28 Feb 21
Root canal treatment done by Dr Nikita was very good, I recommend strongly to go for Dental treatment at Sabka dentist

Kalpana Deshmukh
11:24 27 Feb 21
they are follow better treatment process. so helpful & friendly Environment.

Rishi Vishwakarma
11:38 26 Feb 21
Nice and good service thank you

nitin patil
14:56 25 Feb 21
The all Staff is very polite & specially doctor is very informative she advised all the things very nicely

Vijay Kote
15:30 24 Feb 21
This is my regular checkup clinic, which has up to date new technology with professional doctors at your service who'd guide you to your best.

Anshika Joshi
14:57 23 Feb 21
Thank you sabka ,Good communication from bhoomi receptionist,smooth carefully.. feel,so once again thanks a lot

Anuj K Pandey
13:33 23 Feb 21
It was an amazing experience.... n they take one patient at a time to ensure full concentration at one... excellent faculty...

Krisha Bhandari
10:25 23 Feb 21
Very happy 😊 treatment good service.

Clement Francis Saldanha
14:23 22 Feb 21
Clinic environment good. braces treatment done here Dr sunny sujested good treatment plan co staff good reception environment is always pleasant followup done every month for braces treatment without failure. Thank you sabka dentist

Tejas Sarpate
12:47 22 Feb 21
All doctors and staffs are very supportive and service is also very good. especially dr Vijaya, she told me I have nothing to worry about. My every treatment gone painless about which I was scared too much. Thanks sabka dentist. I ll suggest everyone from my friend and family circle to prefer Sabka Dentist.

I had done cleaning for my teeth, and I had awesome exprience

Siddhesh Dude
14:07 19 Feb 21
I have good experience here , really my issue has solved by coming here, thank you for your suggestion to come here...

Ruchika Gupta
07:36 18 Feb 21
Friendly Doctor & Good Consultation...


Alisher Ansari
15:48 16 Feb 21

Rajshekhar Duble
07:02 16 Feb 21

Kailash Chaudhary
06:49 16 Feb 21

Satyajeet Choudhary
08:31 15 Feb 21

Kundan Kumar
07:55 15 Feb 21
Wonderful experience! The dentist is extremely humble & soft-speaking. The staff including the receptionist is very courteous.

Vivekanand Metkar
16:43 13 Feb 21

motilal golve
14:32 13 Feb 21

Beulah Victoria
07:32 13 Feb 21

1021 Ankush Prajapati
07:57 12 Feb 21
Very good service very kind employees specially Dr.Asin....good job thnx

Dorothy Swamy
11:56 11 Feb 21
Excellent dental experience with sabka dentist here, they are really calm and helpful with their patients. Do visit them for any dental care. 👍

Good Tretment by aditya sir n nikita mam

Sandhya Tandel
06:04 11 Feb 21

Its me Ankita !
14:34 10 Feb 21
Very nice treatment by Dr Nikita, very good approch

Supriya Ghadigaonkar
11:29 10 Feb 21
Very good check up treatment

Sachin Jadhav
11:14 10 Feb 21
It was quick, pocket friendly, and they are just good at what they do..

Blackhairnerd
07:33 10 Feb 21
Treatment was done properly.Proper consultation was given by the doctors.

Iliyas Amirani
14:06 09 Feb 21
I am going through root canal procedure, had 4sessions with Sabka Dentist till now & both the experiences was good. Everyone is very polite and caring here, I would recommend it to everyone who wants to go for dental check-up.Response from the owner

shrabani gupta
11:40 09 Feb 21
I am currently having best treatment with best doctors and a good budget.I will highly recommend it to my frnds as well.

Firdous Baig
08:18 09 Feb 21
Excellent Staff Specifically Doctor Who Knows how to take care of Patients, How to convince them So that they can have faith in Doctor,Even Counter Staff is good in Service in this days

Chandrakant Mane
06:58 09 Feb 21
Very frank and affordable

Hashim Qureshi
10:39 08 Feb 21


komal pawar
14:55 06 Feb 21

Mittal Sadiwala
12:33 06 Feb 21
I am sarisfying sabka dentist from 2019 they do good 👌

arjun Pachare
10:26 06 Feb 21
Good treatment and very comfortable. I am so happy ..

Prema Chandran
09:18 06 Feb 21
The clinic size should be increased, it gets too crowded even with 3 4 people. The staff and doctors are good but you should do something to complete the treatment fast. They take many months to complete the whole treatment which can be completed within 2 3 months. 1 star less for excessively prolonged treatment, otherwise it's good!

Vishwesh Shadambikar
08:22 06 Feb 21
It was very nice experience with the treatment I received form Sabka dentist Tembhinaka branch. Doctors are very polite and helpful. They guide me properly for my RC treatment.

Sachin Shinde
06:51 06 Feb 21
Great service along with free dental checkup recommended

Aakash Kantak
12:33 05 Feb 21
Excellent Service.Doctors very helpfull.Receptionist takes due precautions for vivid. Excellent.

Dilip Kumar
12:14 05 Feb 21
Very good and amazing staff and doctor who takes care and gives proper advice of your teeth and oral problem properly , not to forget that its a clean and hygienic dentist .

CAJE10 Fernz
11:52 05 Feb 21
Good experience overall diagnosed well, as compared to other doctors, treated professionally and timely, Dr punit Patel responded very well for queries , which other doctors don't and that leads to soliloquy to do or not to do. Cooperative with kids. So great experience and friendly Environment. Dr. Sunny and assistant staff are also good. Take care of all things Untill they settle. Make patient comfortable don't mind checking multiple times Untill patient feel good.

Amit Sharma
16:17 03 Feb 21
In short, they'reProfessional and supportive and specially thanks to Miss Dr.Mohini Mam

anil ghawat
11:19 03 Feb 21

Sugandha Nagpure
10:48 03 Feb 21
Staff very polite clinic very neat and clean dr very nicely explean my tritment. Resepnist very careful in the covid. Situation Thank you sabka dentist

the staff and the doctor made a supposedly painful procedure so much easier on me. the clinic is super clean and hygeinic and they're very thorough with the procedure and the follow ups. would highly recommend.

Devika Nair
08:11 02 Feb 21
It's was very good experience visit here,all staffs and docters are very much polite and very much co-operative.

ujwala kachare
12:01 01 Feb 21
Thr receptionist is extremely talented and has polite behaviour . The service provided Is excellent. The doctor staff explains treatment very nicely . I will suggest friends to visit sabka dentist.

SHREEEO GHADGE
07:09 31 Jan 21
Good service I am very happy

mahesh shrivastav
13:47 30 Jan 21
It was god experience...explain everything nicely and proper... great experience 👍

Prince Parmar
13:51 27 Jan 21
THE AMBIENCE OF THE CLINIC IS EXCELLENT INCLUDING THE EQUIPMENTS USED. DOCTORS ARE VERY PATIENT, COURTEOUS AND ANSWER QUERIES APPROPRIATELY AND IN A GENTLE WAY. I WOULD RECOMMEND SABKA DENTIST TO MY KNOWN CONTACTS


Ajay Bhosale
10:16 27 Jan 21

Thimmaraju Relampadu
13:23 25 Jan 21
Very professional and friendly behavior shown towards each patient by doctors and receptionist. Overall a nice experience.

Prerna Ghogale
12:47 25 Jan 21

Ankita Mishra
10:53 25 Jan 21
Very good service nd consultant

Rajesh Asrani
08:22 25 Jan 21
One of best and affordable place, come visit without hesitation and end up with bright smile.

Kreator Deshmukh
13:49 23 Jan 21
The best consulting. All facilities are available for Dental treatment. You will get very pocket friendly treatment compare to others from best doctors.

Pratik Tamboli
08:51 23 Jan 21
Awesome treatment given by Dr.Nikita Gupta....painless RCT

Aarti Chintan
13:52 22 Jan 21
This is very best clinic for all dental problems......and doctors also behave with .... good and frndly so m very happy ...for visiting here ...n m suggesting to all others who searching dental clinic then plz visit sabka dentist .......☺️☺️☺️☺️

Rahul pandit
08:15 22 Jan 21
Dr. Sandeep Orthodontist is amazing. He manages and explains the clear and transperent treatment procedure with patients. No hassles and issues. Treatment is fabulous. Staffs are excellent.And i very much satisfied with Sabka Dentist Vasai Evershine Branch.

Taher Shaikh
11:46 21 Jan 21
Good service. Good behavior. Overall best

Mandar Bhade
18:39 20 Jan 21
Very late treatment. They dont have dedicated orthodontist on daily basis, so the ortho treatment takes unlimited time, also other reatments depending on orthodontists also lingers.

In this time of covid crisis, the clinic has taken special care to ensure that all equipment is thoroughly sanitized before operating or checking any other patient. The staff is quite friendly and helpful and the doctor sunny is very intelligent and experienced. Receptionist bhoomi and assistant manisha give special attention to each patient, and answered all our queries..hence would definitely visit this again in future.

Vedant Sarvankar
06:58 20 Jan 21
Only place to go for Dental Implants & surgical wisdom teeth extraction. Dr sunny is a master clinician for all these procedures. Very smooth & crisp hands. receptionist bhoomi is very co-operative

SWAPNIL PARAB
06:53 20 Jan 21
Nice staff n doctor for my baby

dilwala banda
12:43 19 Jan 21

Jennissa Gracias
07:57 18 Jan 21
Been here for a check up.. it's worth it.. very well explained and reasonable.Do visit for a good healthy teeth.

Dr. Attended very politely, give information about treatments very detail, giving time till satisfaction of patient for his/her quires. Get in as per appointment time....no waiting...corona safety norms follows very strictly....happy with service .

Ramkrishna Warade
12:26 16 Jan 21
Very nice exiprieance doctor and saff very polite . Dr yashashree explean tritment nicely and thanks to receptionist vaishnavi mam she is very careful and helping me clinic very neat and clean . will recommend ao all my friend and my relative

Arpita Yadav
10:42 15 Jan 21
One of the best clinic.... Sabka Dentist...A very satisfactory result is delivered and the patient is more happy with the treatment closely received.The special feature here is the doctors do deep understanding of the object leaving no stones unturned. They reach the tooth in treatment thereby bringing a sigh of relief to the patient when confidently done.I have satisfactorily gone thru my denture treatment at the safe hands of Sabka Dentist.At Sabka Dentist the doctors treat the patient like their family member. This makes the patient build more confidence in the doctors.Surely it is a win win situation to both at the Sabka Dentist. Kudos to the doctors .From : Pravin Shettigar,. Dombivli.

Pravin Shettigar
07:28 13 Jan 21
It's was amazing experience visit here,all staffs and docters are very much polite and very much co-operative,all my query was resolved in a perfect manner,great experience,do visit here 👍✨

Anush Jain
10:31 12 Jan 21
Very systematic and organized with providing services to each patient. And special thanks to Dr. Yasashree she's very kind and helpful and also thanks to the receptionist she's also very careful with ensuring all precautions for covid are taken care of.

Eurostar Dme
06:41 12 Jan 21
Good service. Nice dr and staff. I would recommended it to everyone who wants to go for dental check up.

Trusha Chavan
07:25 11 Jan 21

Shabbu Sinha
06:54 11 Jan 21
Nice experience good talking 😃😃

Aakash Chavan
09:27 09 Jan 21
Excellent staff 👌👌👌 we are appreciate & looking for a affordable treatment by experienced and friendly doctors.

ketan kakde
05:16 08 Jan 21

Chandrashekhar Patankar
15:12 07 Jan 21
I have completed my 2 Root canal treatment, 8 Cavity fillings and tooth cleansing. It was great experience I had with them. They have well equiped and uptodate infrastructure. Dr. Mohini is highly experienced and provide the best solutions for dental problems. She had been friendly, and take the outmost care. She had completed my dental treatment on time with proper planning and with comfort. The assistant is very helpful and keeps your mouth clean and hygiene. Also, the receptionist is welcoming and friendly. The staff is good, welcoming, friendly and takes your case seriously, listens to your problems and plans and gives proper treatment.The only issue it has is getting the time slots. One needs great patience level as one has to keep waiting. They should hire some staffs including an extra doctor so that waiting period can be reduced.Financially also its good not too harsh on pocket. They provide good facilities when compared with other dental clinics. Its safe, good, great hygiene, sanitize at best, warm and friendly staff.

TUSHAR KHAIRE
17:58 05 Jan 21

Komal Borade
13:55 05 Jan 21

Janhavi Ghige
07:17 05 Jan 21

Anil Dhanake
06:48 05 Jan 21
Good tritment good information

Janardhan Kusher
08:10 04 Jan 21
Nice treatment and Good conveneance

Nitin Ghodke
06:49 04 Jan 21
Very clean place and very polite welcome. Doctor was very Good and talked very politely.

Ketan Chawda
09:28 02 Jan 21
It's a good place and they provide free dental check up to start with

Hitesh Jha
07:48 02 Jan 21

Rahul Gadpe
13:21 01 Jan 21
I have multiple dental issues to treat and thus visited "Sabka dentist" at Vasai West. Initially was very hesitant. However after the free examination the doctor explained the total treatment process and cost implications. I found the doctor to be knowledgeable and confident, even though the treatment was extensive and may need super speciality. Moreover the price implications to were discussed transparently. I find their charges 20% lower than other private dentist in Vasai.

Steve Joseph Sequeira
11:01 01 Jan 21
Clinic staff is supportive and rate is reasonable with warranty and free checkup , and Dr suggestions is very good

Sumit Patel
08:15 01 Jan 21

Tapan Raut
06:52 01 Jan 21
Had my 1st visit at Sabka Dentist Kalyan branch. Place is well hygienic, people friendly and professional. Had my free dental check up done, will recommend all to visit Sabka Dentist for any dental treatment.

Amitabha Dhar
06:23 01 Jan 21
Really nice service and good doctors... Good safety and very clean.

viraj kesari
13:04 30 Dec 20
Good service all staff is good

Bhavesh Shinde
10:23 30 Dec 20

THE FOOD LAB
06:52 30 Dec 20
Very good consultation and checkup.excellent staff and doctor.

Dipak bhai Pithdiya
12:23 29 Dec 20
Very nice experience , doctor and staff are very polite , explain treatment nicely , clinic is neat and clean , will recommend to all.

Samadhan Dongare
08:39 29 Dec 20
Good Service. Very helpful & Cooperative staff.

Dilip Matal
07:09 26 Dec 20
Hygenic and good to see all procedure followed during this covid period. The doctor did a professional check up and nicely explained me about the treatment, I need to follow.

Ramesh Gupta
13:32 24 Dec 20

nirmal marketing
13:03 24 Dec 20

sujata punde
14:02 23 Dec 20

Dheeraj Giri
13:52 23 Dec 20

Poonam Satve
09:01 23 Dec 20
It was my first consultation.It was pretty clear, as everything was perfectly explained and the hygiene followed was extremely good.

Mandira Chavan
08:05 23 Dec 20
The treatment was good. Took a little more time than expected...but I am happy with the service of sabka dentist

olivia tuscano
07:20 23 Dec 20

Kuldip Bhoir
06:14 23 Dec 20
MastSuperNice 👍Fantastic ☺️

Good place for dental checkup

Harshad Matal
06:22 22 Dec 20

Jayesh Meher
14:15 19 Dec 20

Satish Kumar
11:24 19 Dec 20
I like the healthy atmosphere at the clinic, staff and doctors are excellent.They are very well maintaining standards of good hygiene and taking necessary precautions amidst covid-19😊

Jagadish Parab
09:23 19 Dec 20
Good services and good safety in terms of Covid situation. Thank u

prem ahuja
09:19 19 Dec 20
Very supportive staff & well trained doctorThank you!!

Good Explaining treatment n How it will be done..

Rahul Khilare
11:21 18 Dec 20
Treatment is very good done by dr.nikita.thank you

vishwas waghe
11:18 18 Dec 20
Excellent staff 👌👌👌 we are appreciate & looking for a affordable treatment by experienced and friendly doctors. 👌👌👌

Shikha Pathak
08:09 18 Dec 20
Good consultation, transparent and affordable treatment...

Krishnat Molawade
07:06 18 Dec 20
I had my Root Canal Treatment over Sabka Dentist Vasai (West) by Dr. Mithali. Both Dr. along with her staff are good and polite. Treatment was undergone very smoothly and according to my feasibility.

Abhishek Tripathi
13:49 17 Dec 20
The experience was really good..Doctor is also sweet and kind...must visit this dentist

Aishwarya Patil
10:33 17 Dec 20
Dental service and treatment is excellent. Dr. Nikita excellent job. Thankyou Dr. Nikita.

manoj chandwadkar
12:47 16 Dec 20

Amar Patil
07:09 16 Dec 20
Very nice and hygienic service.I like it.

Pankaj Patil
12:19 15 Dec 20
The treatment was good and I am satisfied with the results

Himakshi Khokhawat
12:14 15 Dec 20
Nice service dr is very good staff are very good keep it up 🙂🙂🙂🙂🙂🙂🙂🙂🙂🙂🙂🙂😀😀😃

Abhay Bind
06:10 15 Dec 20
Good experience.. will visit again 👍

Naaz Sayed
13:41 12 Dec 20
I am thankful to Sabka Dentist, It was a very smooth experience, clean clinic, helpful people, Expert doctor.

Mayank Raj Jha
11:32 12 Dec 20
Good experience, genuine suggestions regarding condition n required treatment

Ganesh Pawar
06:09 12 Dec 20
Dr was very gentle, she examined thoroughly and explained my problem and solution perfectlyThe staff was polite and humble tooThank u very much

Shraddha Tambatkar
19:15 11 Dec 20
Best treatment ... Best serviceHAPPY Moment

Priyanka Bhoir
14:03 10 Dec 20
I am going through root canal procedure, have had 2 sessions with Sabka Dentist till now & both the experiences was good. Everyone is very polite and caring here, I would recommend it to everyone who wants to go for dental check-up.

Bharat Iyer
10:42 10 Dec 20

pravin kabadi
07:56 10 Dec 20

Avinash Sutak
09:46 09 Dec 20
Good experience and understanding about child treatment. Helpfull staff overall value for money.

Hamendra Soni
09:23 09 Dec 20
Good consultation.Dr.and staff Will very co operative .

Pramod Pardeshi
09:11 09 Dec 20

Nandkishor Mishra
07:50 09 Dec 20
Dr. Nikita is very talented dr.I have my root cannel hereAnd is done verycarefully andAll staff also support to me...😍😍😍😍😍😍

Milan Khaire
15:54 08 Dec 20
Great experience at sabka dentist. The doctor explained each and every problem and the solutions for it calmly and overall very friendly atmosphere

Aishwarya Patil
08:29 08 Dec 20

Riya Patil
08:28 08 Dec 20
It was very good experince......i was having pain and after sabka dentist treatment..i felt a little relief....it was a amazing experience

Nice service but high cost

I had a root canal and bridge done here. Amazingly done. Highly recommended.

Sudhanshu Passi
13:06 07 Dec 20
My denture treatment are done here I'm happy with the treatment thanks dr mitali and support staff also

Mamta Patil Chaoji
10:46 07 Dec 20

Rhushika Mayekar
08:18 07 Dec 20
Very good hospitality and explanation for treatments are very good

_the mighty Bee
13:21 05 Dec 20
Dr. Nikita is very talented dr.I have my root cannel hereAnd is done verycarefully

sayed shahid
12:45 05 Dec 20
Solution for all the dental problems🙂Amazing doctor and staffAll mandatory precautions were taken care of.Dr.Nikita explained evrything very well

gayatri vishwakarma
12:32 05 Dec 20
It was a very good experience... I always suggest a sabka dentist... Thank u

shraddha kulkarni
10:34 05 Dec 20
Did cleaning of tooth ... Great Advice from Doctor.. she took good care and advice the right thing for me ... Do visit

Vikas Singh
09:59 05 Dec 20
I had Teeth Cleaning done. Service is Good. Precautions taken for Covid-19.

Robert Kannanaikal
08:26 05 Dec 20
Good treatment .. best staff

Santosh Menidhekar
08:16 05 Dec 20

laxmi Bhatt
07:39 05 Dec 20
Good treatment good staff Happy

Ganesh Khade
07:24 05 Dec 20
छान सर्व्हिस. आणि क्लिनिक मधला स्टाफ पण खुप छान आहे. आणि माझ्या दातांची ट्रीटमेंट पण खूप छान झाली no pain...... 😊😊😊😊

Sneha Kate
06:57 05 Dec 20
Dr.Nikita's root canal dental treatment was really good & performed very excellently

Anita Menezes
06:47 05 Dec 20
Good consultant but very high rate

tanushri bhalerao
12:26 04 Dec 20
It was my first consultation.It was pretty clear, as everything was perfectly explained and the hygiene followed was extremely good.Recommend everyone to get the checkup and treatment here.😌

reema merin roy
12:04 04 Dec 20
Dentist is too good, good service

sneha bhosale
10:43 04 Dec 20
It was good experience, staff are good and humble!💫💪

Nikhil Singh
10:04 04 Dec 20
Amazing experience at Vasai west sabkadentist clinic. Treatment was done quickly with good follow up....keep it up Vasai west Team

Wilson Fernandes
11:53 03 Dec 20

Jagdish Yeshirao
09:19 03 Dec 20

Ravi Sharma
08:47 03 Dec 20
Nice service good experience

Prasad Gujar
06:07 03 Dec 20
It was really good experience.

Lalita Kamtam
13:57 02 Dec 20
Definitely recommended. Received a great treatment. Queries were solved. Proper precautions were taken as well.


Hema sethiya
12:53 02 Dec 20
NICE AND QUICK CONSULTATION

Amogh Naganagoudar
12:53 02 Dec 20

Rupali Rathod
10:37 02 Dec 20
Good for service nice doctors

aniket more
10:35 02 Dec 20
Nice place for dental treatment. Staff is so supportive along with qualified doctors. Just go for best treatment .

sandeep singh
13:50 01 Dec 20

Bhushan Kasekar
12:14 01 Dec 20
Pain-free dentistry!I would recommend MyDentist to everyone looking for a affordable treatment by experienced and friendly doctors.

Sumeet Pawar
15:09 30 Nov 20
Very good serviceHighly recommended

Dipesh Chugh
14:07 30 Nov 20
Good place to visit for dental problems. Proper guidance and consultation has been given.

manish sarjare
13:50 30 Nov 20
Best option for any dental problems. Good and polite staff and experienced doctors. 👍👍

Sachin Sharma
09:01 30 Nov 20

Pooh Talvadekar
07:26 30 Nov 20
Very good consultant nd treatments in sabka dentist kalyan clinic.

Rahul kumar
10:38 24 Nov 20
Consultation was good. Nicely explain all issues & queries. Covid precaution is also Good.

ROHITT DHASAL
11:38 23 Nov 20
Thanks Sabka Dentist, performed cleaning teeth,good service from Dr.& Associates

Shaila Joshi
08:01 20 Nov 20
We'll organised dental hospital

Can I attend tomorrow evening with x ray report

Moreshwar Likhar
14:27 19 Nov 20
All dental requirements are available by sabka dentists, nice to visit the sabka dentist.

INGAWALE SANTOSH
12:43 18 Nov 20

This clinic is very best 👍

Kiran Mishra
08:46 18 Nov 20
Excellent customer service

Santosh Iyer
14:47 17 Nov 20

Rutuja Ghonge
10:22 17 Nov 20

anusha Kahar
06:45 17 Nov 20
Professional doctors, suggest you the best, take care of patients, customer care is also good and prompt, receptionist are also good ,always remind you for appointments.

Amit Sharma
17:13 11 Nov 20
Awesome facilitiesGood doctorsCooperation with patientsAwesome guidance n supportConvinient appointments

Vipal Doshi
08:06 10 Nov 20
Good service, knowledgeable doctors available.

Kalyan clinic is Good service and helpful Dr miss mistry

Fardeen Lonbal
14:44 09 Nov 20
Very good service on time, what are the benefits for giving reference to others

Tejashree Shinde
11:34 09 Nov 20
Nice and good treatment and helpful Dr mohini mistry

Fardeen Lonbal
09:26 09 Nov 20
Very nice service and explanation,

Nivas Shinde
07:51 09 Nov 20
On rod the best treatment during this vivid season precautions were take care of at all expects

Shantilal. Padaya.
08:44 07 Nov 20
Good consultant and treatment also ....

Rushikesh Pawar
10:43 06 Nov 20
The Staff and doctors were very helpful. Special care is taken by staff and doctor following full safety protocol. All necessary precautions taken so that patients can take treatment easily without any worries. Clinic is very clean and it is well sanitised. Especially thanks to front desk staff who takes care of each and every patient while entering clinic. She will sanitize your hands then will check your temperature. Maintaining minimum patients one patient at one time so you can rely on sabka dentist!!!

Excellent services very cordial checking and guided excellenly with best satisfaction also offered future help in giving dental treatment.

yuvraj bhise
08:27 05 Nov 20

Krushna Raut
07:05 05 Nov 20
Reseption is gladfull doctors and treatment is promt nursing staffs are good taking precautions for covid thanks.

Narayan Nagane
06:56 04 Nov 20
Good consultant and treatment also .

Kajal Dhone
10:54 03 Nov 20

Best service with best doctor's....

Manish Wankhede
09:31 01 Nov 20
Overall very good experience..tooth removal was done very Smoothly.Also all procedures was explained properly.

benny devassy
09:50 31 Oct 20
Friendly doctor, full measure of safety as mentioned,got the appointment easily as per my convenience ☺️ and happy with their services . Hoping for new discount offer to be come soon..

sonal jain
07:33 31 Oct 20

Ajit Rambhia
07:09 30 Oct 20
Nice service all staff is good


Jayant Chatterjee
14:40 29 Oct 20
Best staff, best service in town, love full and supportive staff membersSpecial thanx to Dr mitali, dentist assistant,The very helpful receptionist-Rupali she also guide you with covid protocol, total safe environment.Best root canal serviceWill advice people to take a yearly health service plan. Very affordable with Oral health kit.Thank you for the oral health services.Thank you sabka dentistGreat staff at vasai west branch

aman Shaikh
14:09 29 Oct 20

Manushree Malavade
12:55 29 Oct 20
The Doctors and staff are very knowledgeable and go out of their way to be helpful to the clients.Keep up the good work and keep the commitments made to the patients.

GOPE KHILNANI
03:03 29 Oct 20
Consultant are very nice.

Shrikant Pawar
13:31 27 Oct 20
State of the art clinics and helpful staff. They care for the patients to the fullest and also are dedicated fully to their work. Happy experience😀.

Ameya Rathod
12:17 26 Oct 20
Great service under well trained n experienced doctors and treated under proper hygienic process !!!

OMKAR GHARAT
09:02 26 Oct 20
Good Service, staff and Doctors are very good👍

Shravani Waradkar
06:57 26 Oct 20
I had very bad crooked/crowding teeths before the treatment. But now my teeths are well aligned and can smile confidently now. Very good treatment done by Sabka dentist.Specialised doctors for different oral treatments.Today went for my regular checkup,they are following and taking all the precautionary measures related to Covid-19.Felt really safe visiting the panchpakhadi branch,Thane.

Leejesh Gaikwad
12:37 24 Oct 20
Nice treatments done all precaution maintain all safety here all staff are good keep it up I am happy ☺️😃😃😸😃😸😃😸😊🙂😊😊😃😊☺️🙂😌🐱🙂😃☺️☺️🐱😁😁😁😁 all the best sabka dentist

Rupali Patekar
11:03 24 Oct 20
Good experience and receptionist is very good behaviour and carefully

Babu Gupta
09:49 24 Oct 20
I am happy to consulting but what about waiting??

Savi Kotkar
07:19 24 Oct 20
Everything was smooth right from appointment to check , was referred by my brother and it worked for me

Anil Poonia
07:08 24 Oct 20
The doctor told me nicely all the details and gave approximate list of things and options available thank you

shri Mahuli
14:12 23 Oct 20
I have done consultant root canal here. The Dr and the staff is very nice.

Sapna Bhosale
10:42 23 Oct 20
Best root cenal treatment in sabka dentist clinic. Good consulting and hygiene clinic.

DEVKINANDAN GACHCHE
09:16 23 Oct 20
Achha ha checkup accheise huwa nice

Naveed Nadaf
13:36 22 Oct 20

kuldeep Berde
12:56 22 Oct 20
Good consulting and treatment .Best clinic in kalyan west sabka dentist.

sunil sawant
12:35 22 Oct 20
Receptionist coperative and supportiveDoctor did painless teeth task.

sudhir more
08:35 21 Oct 20
Dr's and employees are too good and cooperative.

asmita vaidya
07:07 21 Oct 20
The receptionist at sabka dental care is very professional and handle front office very well. I did not had appoint still she allowed me for walkin. The dentist was also kind enough to explain me the issue and very nicely did here job. Would like to recomend here and the clinic to all.my friends and well.wishers.

Michael Mangela
17:36 20 Oct 20
It was nice experience at sabka dentist. Very hygiene and clean work

Service are good as compared to other...n proper response and advice about teeth

CHARWAK DHAWALE
10:12 20 Oct 20
1st free check up its great& perfect teeth treatment with reasonable cost

Ravi Singh
07:25 20 Oct 20
Very systematic and organized with providing services to each patient. Impressed with the treatment as well. Doctors Yasashree and Reena are especially very considerate with clearing doubts and explaining the treatment procedure. The receptionist and doctors' assistant are also very careful with ensuring all precautions for covid are taken care of.

Eveena George
16:27 17 Oct 20
Treatment is good. Staff is good

Rutuja Barve
11:38 17 Oct 20
Good service I am very happy

Swapna Nair
07:32 17 Oct 20

Bindesh Singh
12:21 16 Oct 20
Pricing needs to be restructured

Jonathan DSouza
11:40 16 Oct 20

Sayali Velaskar
08:14 16 Oct 20
Sabka Dentist - Panchpakhadi is well organized. They take well care and precautions in this covid situation.Staffs over there are polite, friendly and professional toward patients.They also set special doctors for critical procedures.My experience with Sabka Dentist was very good.I would like to Thank all the Staffs in Sabka Dentist Panchpakhadi.Thank You :)

JOBIN JOSHUA
18:47 15 Oct 20

SHINY DETHE
13:53 15 Oct 20
The dental treatment here is really affordable and excellent. The doctors are amazing. I would really like to thank the doctor who is doing my braces treatment really well, also the receptionist mam for helping me with scheduling appointments on time.

Kunal Mohite
08:56 15 Oct 20
Sabka dentist environment is too good...n all staffs assistant behaviour is also polite.

khushboo jain
08:33 15 Oct 20

Nilesh Bhoir
08:19 15 Oct 20
Good co-opertaion, Good treatment,receptionist also good behaviour

Veena Mehetre
11:54 14 Oct 20
One of the Best Dental Clinic I ever saw with complete Safety precautions even In the Covid pandemic, Service ,staff ,Treatment . Highly recommend!!!👏👏

Prithvi Singh
14:36 13 Oct 20

KRISHNA CHAVAN
12:26 13 Oct 20
Polite and good staff..... Satisfy with it.

Ishika Yadav
10:11 13 Oct 20

Nikhil patil
10:08 13 Oct 20
I satisfy to sabka dentist PANCHPAKHADI. Thank you soo much yashashri dr for a very good job of my dental problem. I also thank you receptionist vaishnavi mam at sabka dentist panchpakhadi.

Geeta Sadageer
08:03 13 Oct 20
Good service all staff are good i am very happy satisfied and all precautions done here keep it up so people you have any dental problem visit near by only and only sabka dentist india's largest chain of dental clinic i am so happy😁😁😁😁😁😁😁😁😁😁

Kunal Agre
14:25 11 Oct 20
Thus is the 1st time I have visited to Saba Dentist. The experience was veet nice. I got immediate relief in my pain after the treatment. Thanks to Sabka Dentist.

Asmi Sawant
16:44 10 Oct 20
Very professional and friendly behaviour shown towards each patient by doctors Reena and Yashashree and receptionist Vaishnavi.

I sincerely thank Sabka Dentist Pachpakhadi.Thank you very much Dr. Reena madam and Dr.Yashshree madam for doing a very good job of my dental operation.I also thank you Receptionist vaishnavi madam at Sabka Dentist Panchpakhadi.

avinash patil
14:03 10 Oct 20
Nice service all staff is good keep it up I am very happy

Vilas Waingankar
12:34 10 Oct 20

NITIN SHETTY
08:44 10 Oct 20
My experience was great with Sabka Dentist Vasai . Dr.Mitali was very patient with all the questions asked and suggested the treatment plan as per my feasibility.

Akshata Jadhav
07:57 10 Oct 20
Good clinic and kind staff

Abhishek Chaubey
07:11 10 Oct 20
I am having braces treatment in this branch. I am happy with the treatment.

Shraddha Takle
10:01 09 Oct 20
Service good thanks im happy with the treatment

Naimulla Mauihar
10:01 09 Oct 20
Very good experience, doctor is very polite, no hidden cost.

munaf shaikh
12:26 08 Oct 20
Nice service but cost to high

Rinku Ahire
07:53 08 Oct 20
Doctor and the support staff were very professional in their approach from the day one. Due to COVID-19, I was skeptical about the hygiene protocols, but the doctor and support staff maintained all the hygiene protocols.The treatment was undertaken systematically and ample time was given for curing of the ache.Thank you for all the support

Rajkumar Agarwal
07:33 08 Oct 20
Service has been good and doctors are polite and qualified. The price is also reasonably good.

Prasad Shetty
12:16 07 Oct 20
Clinic is proper well mentioned with proper guidance after getting an appointment, got proper response what actual pain is,Its a good surrounded environment, hygiene and clean clinic

kunal & Kush sonawane
10:17 07 Oct 20
Sakba dentist staff and doctors are amazing.... polite, helpful . The premises is hygienic which is necessary specially in this pandemic they are taking a very good care of patients and theirs as well. I am very satisfied with thier service .

Schnel Pereira
10:09 07 Oct 20
Treatment is good 👍 but it's to costly than other clinic .after lockdown it's not informe to clients .

Ashwin Kom
08:17 07 Oct 20
Great precaution for covid and maintain good hygiene and very well understanding doctor.

Adnan Shaikh
10:33 06 Oct 20

snehal Shinde
08:24 06 Oct 20
It's nice... Good staff and doctors...follow all the safety which is very imp in this pandemic... reasonable.. well equipped

Nibha Singh
18:06 05 Oct 20
Had a wonderful experience with the complete staff from Doctor to receptionist.Very clean and hygienic.

Reet Chawla
13:39 05 Oct 20
100% satisfied consultation n very polite team

KOMAL MAINKAR
13:11 05 Oct 20
Nice. Dr. Response was good.

Roshan Parab
13:00 05 Oct 20
Good communicationHealthy environmentDr meetali treats well

Deepak Tiwari
07:17 05 Oct 20
I was scared that I will never be able to fix my tooth.But after consulting Dr Mittali I was so relieved .She told me It will be fixed easily.All my problems were solved.

Dhruv Rajesh
09:33 03 Oct 20
Very good service is provided here. Someone with dental problems must visit their for a better treatment.

Vedant Chalke
03:49 03 Oct 20
Nice work of sab ka dentist

Reshma Shaikh
10:35 02 Oct 20
Dr. Mithali was very informative and helpful.The precautions taken by the staff is worth mentioning.

Tony Rodrigues
09:11 02 Oct 20
I take treatment of root canal from sabka dentist. They treated well, Dotocor done their duty very good. I am 100% percent satisfied with this my treatment.

Sanjay Raut
07:55 02 Oct 20

aasu Sayyed
13:17 01 Oct 20
Excellent service, guidance, very humble. Very happy with the treatment.

Life Lessons with Jayanthi
12:29 01 Oct 20
My family member tooth treatment going on for some days now. Greatly satisfied by the service of the dentists and the admin staff. Admin staff informs on time if any last minute unavoidable change in appointment occurs. Good, polite and experienced dentists - Dr. Durgesh and Dr. Vivian Pereira.

Alwyn Fernandes
11:35 01 Oct 20
Nice service all the staff are good keep it up 👍😊😊😊😊☺️☺️☺️ I am very happy for Manisha is to good over all nice service

Vandana Mhatre
12:43 30 Sep 20

Prakash Mhatre
12:29 30 Sep 20
Very good treatment I like it

Deepali Nivatkar
11:15 30 Sep 20
It's all time good Sarvise... N good person❤👰❤

Akash Kadam
10:18 30 Sep 20

Diksha Bhoir
11:55 29 Sep 20

Umesh Deve
13:32 28 Sep 20
Quick and hassle free service provided. Guided me with the treatment which was required after thorough check up. Teeth cleaning procedure was smooth. Will surely have lasting relationship with Sabka Dentist. Good job. Keep it up Team 👍👍

Swapnil Mohite
17:14 26 Sep 20

Sachin Dhanawade
13:19 26 Sep 20
Friendly and very safe even during this pandemic period. Thank you dr mithali for sorting my dental issue n guiding me for further care.

Abhilash Nair
12:25 26 Sep 20
Best dentist ever her have all facilities,etc

Rupali chalke
10:00 25 Sep 20
Excellent service,All necessary precautions are promptly followed to prevent Covid 19.Doctors and staff are quite friendly and co-operative.Got my treatment done swiftly and without hastle.

Sagar Wandrekar
07:57 25 Sep 20
clinic are very hiegine and all staff and Dr. Are very coperative.

Rikishi Bhatia
07:33 25 Sep 20
Nice checkup , really I like it

Vaishnavi Suryavanshi
12:59 24 Sep 20

Chandan Singh
09:39 24 Sep 20

Rajan Gupta
09:26 24 Sep 20
Nice , sefty nd service is too good

Anita Rohit
08:39 24 Sep 20

santosh patil
07:55 24 Sep 20

Tushar Gangurde
13:39 23 Sep 20

birendra kumar
13:29 23 Sep 20

Saurabh Patel
10:30 23 Sep 20
We are satisfied with the services provided by Sabka dentist vasai.

sheeja shivkumar
08:16 23 Sep 20
Yesterday my mom got tooth pain and went to sabka dentist. There I met dr. Vivien. He removed tooth and gives best advice. It was absolutely painless and now she don't have any pain. Thanks.

sachin pawar
05:59 23 Sep 20
The doctor is very polite n understanding our need. The staff is also very co-operativeThe clinic is very clean n hygienic. I m happy with their hospitality.

Akansh Nair
16:00 22 Sep 20
Dental clinic is good and cost for service is also effective rather than other dental clinic.

Good Atmosphere, clean surrounding, hygiene as per the situation. Doctors are good, polite softly spoken, Everything excellent place for treatment.

Smitha Nair
12:57 22 Sep 20
Superb experience. Polite staff, trained assistants, doctor explained every detail about treatment. What else a patient needs? All the best. Keep it up. God bless you all.

Aniruddha Joshi
12:33 22 Sep 20

Bhavana Wadekar
12:01 22 Sep 20
Very well trained staff good experience

Pragati Patil
11:09 22 Sep 20

Rachana Bhanushali
08:42 22 Sep 20

Soham Vishwas
08:37 22 Sep 20
I visited the clinic today at Vasai branch, felt very safe.The doctors were so polite, it was an amazing experienceThank you 😊

sahana Khan
13:09 21 Sep 20
I have started treatment with Doctor Mitali....She is doing it very well and in painless manner along with all the covid safety measures are being taken care of..also she is very friendly to talk and explain all the precautions very properly...liking d treatment...thanx😊😊

ankita shah
12:42 21 Sep 20
Nice treatment we get hear 👍

alex damania
12:30 21 Sep 20
I had visited here for treatment of teeth pain. Dr. Vivien treated me for rct and crown. The procedure was painless and things are very clean here. Santization is very good. Very happy with treatment. Will recommend Dr. Vivien to everyone.

Rebecca Dsouza
12:30 21 Sep 20

Ajit gupta
10:02 21 Sep 20
Sabka dentist staff is very polite... And speak with me very nicely... Reminding me my appointment on regular basis.. follow up is good. I like that so much.. I have braces treatment with sabka dentist... And every month I have to go to clinic.. for maintenance.. but sabka staff is very good in follow up.. doctors have also speak nicely and doy braces treatment very good. thank you

rasika satghare
09:57 21 Sep 20
Very nice treatment. Safety measures taken properly. Dr. Nikita explained things very well she is best.

Rupali Gawas
09:00 21 Sep 20
Very professional doctor and team.Would suggest family and friends to be part of Sabka Dentist.

Rakesh Amin
14:05 19 Sep 20
The doctor was knowledgeable and experienced.

Sreerag Nair
13:16 19 Sep 20
Very friendly and detailed explanation of problem

Ajitendra Sharma
13:01 19 Sep 20
Yogya salla dila Chan treatment dili pahilya veles

AMIT UTEKAR
12:52 19 Sep 20

Santosh Battise
13:26 18 Sep 20
So cooperative and friendly staff n doctors

Vaishali Mhatre
12:59 18 Sep 20

SHREYA KHEDEKAR
11:30 18 Sep 20
Tooth extraction is best done here and other services are ok ok most important time management is missing

Aniruddha Tarapurkar
11:15 18 Sep 20
Overall it was good experience staff was well behaved and dr was also polite and professional if you looking for best dentist in kalyan so sabka dentist is the best

Pradeep Jagwani
09:03 18 Sep 20

Manisha Pandey
11:20 17 Sep 20

Chetan Baria
08:00 16 Sep 20
Very polite team.. and taking good hygiene and precautions before checking any patient.

Rohan Pandey
07:23 16 Sep 20
100% satisfied with the consultation

Hansraj Solanki
07:51 15 Sep 20

Chitra Sawant
06:27 15 Sep 20
Overall good experience, With good safety preventions.

Omkar Bolake
10:19 12 Sep 20
Very good doctors and cooperative too.

Russell Cardoz V B
08:17 12 Sep 20
I have crisscrossed teeth visited clinic for check up. Dr Manisha advises me braces treatment . Started treatment all precautions and measures are fully explained Hygienic place all safety measures taken for treatments and check ups . Highly Supportive front desk and staff

Aaditi Patekar
16:03 09 Sep 20
I had serve pain in my tooth visited Dombivli clinic dr Manisha explained me that I need RCT and crown with that tooth. I am highly satisfied with treatment it looks very much natural. Moreover all protocols thoroughly followed very hygienic place . highly recommend for safety measures taken during this time .

black lover's
16:00 09 Sep 20
Neat and clean clinic.they are taking one patient at time . Following all precuation for covid.proper guidance and treatment given by Dr Manisha . Support staff is helpful and polite . I am happy 😊😀😀😀😁😁

Aniket Chavan
15:22 09 Sep 20
Overall very satsfactory consultation. Hospitaatmospher is also good.

Ramesh Jagtap
11:01 07 Sep 20
I really like to visit here again as because these people are taking at most precautions in this covid situation so you dont need to worry about infection. Also the staff is very professional and cooperative.

Pranav Gode
16:04 27 Aug 20
Very good staff & excellent dental treatement in sabka Dentist in kalyan

Dnyaneshwar Nichal
06:47 21 Aug 20
The staff is amazing. They have been very careful and mindful of all the precautionary measures that need to be taken of during this Pandemic. My root canal treatment and surgical extraction of wisdom was organized, stress free and very comfortable. Dr.Mohini is truly a wonderful dentist, both with her work as well as her nature .

leeann lobo
06:24 21 Aug 20
Today I have visited Santa Dentist vasai west nice experience .All safety precautions taken while treating .Doctor and staff are good and cooperative. Overall good experience.

Jaya Pednekar
07:26 18 Aug 20
All doctors and staff are very nice and friendly especially the doctors who do braces treatment. They'll guide you andprovide the best treatment possible.

Nikhil Yadav
13:43 17 Aug 20
Very nice 👌 thanks.. very detailed consultant and checkup


DEEPA MALAGI
10:57 12 Aug 20
Hygiene cleanliness is maintained and staffs are very polite

Rashmi Pandav
11:02 11 Aug 20
Dental treatment provided is the best and the doctor are very friendly ☺️

Mugdha Khanolkar
14:32 10 Aug 20
Excellent service by staff as well as Dentist Dr Manisha...

Ajinkya Modgi
10:29 08 Aug 20
Neat and clean clinic. They are taking one patient at time. Following all precuation for covid. Proper guidance ànd treatment given by dr Namrata. Support staff is helpful and polite. Overall I m happy. Thankyou

Vedant Sarvankar
07:59 07 Aug 20
Good service clinic is safe staff are good

aarti gurav
09:42 06 Aug 20
Excellent service good staff visit for best

Good Service And Procedure carried out during the Pandemic 👍

Baptist Fernandes
11:48 28 Jul 20
Nice treatment all staff are good all precautions maintain .

Vanita Papul
07:16 28 Jul 20

Doctors are friendly and makes the patients understand the treatment very well.

Girish Bhatt
07:17 20 Jul 20
Nice staff excellent service

Pinky Sahu
17:24 18 Jul 20
Yesterday I got tooth pain and went to sabka dentist. There I met dr. Vivien. He did the root canaling for my tooth and I was immediatedely relieved of my pain. It was absolutely painless and now I dont have any pain. Very good work by dr. admist this lockdown. Also they sanitise everything which I have never seen at any other dentist i have been to.

Satish Vishwakarma
12:05 18 Jun 20
Best dental clinic...best services given with all the safety measures taken properly at this time of pandemic

Shubham Dhawale
07:11 16 Jun 20
Excellent treatment done by Dr. Vivien.I wanted to replace my missing front tooth and Dr. Vivien asked me to get a bridge done. And I never thought that it would look so natural. Yes, the cost is bit high, but treatment and service is very good. Something I have never seen at any other dentist. I will always come back to to Dr. Vivien for all my dental stuffs and tell to my family also.

Nakul Bhalerao
08:21 14 Jun 20
Very good treatment done by Dr. Vivien. I had pain in my tooth and Dr. Vivien Advised me to go for a root canal and crown . He finished the procedure and now I am pain free. Also the treatment has been very smooth and they follow high standards of sanitization. Also the staff is very helpful. Would recommend it to all!

Chris Machado
07:07 13 Jun 20
Very good treatment in this clinic. Very nice treatment given by Dr. Mohini Mistry.

Pooja Sahu
06:56 10 May 20
Nice experience, i have a long member of sabka dentist from atleast 4 years , it has always been a nice experience.Again I a writing about this , in Jan 2020 I had done my tooth feeling and I came out in March , you people can think what kind of felling it was, now I am call in clinic nobody is picking the call , now what I can do on this lock down

sweta tiwary
07:00 07 May 20
nicely operated! Good docters

Mrunali Undale
11:48 17 Mar 20
Nice service and nice information to patient

ketan wakode
14:52 16 Mar 20

Kanaklata Chaubey
14:05 16 Mar 20
Nice experience.I did cleaning and filling. The doctor gave detailed answers for my queries.

Suyog Nagaokar
13:09 15 Mar 20
Today is my cleaning complete . teech is very good.thanks Dr sigi.

Shridhar Bambaras
13:17 14 Mar 20