Every individual is unique. At Sabka Dentist, we understand that your smile is unique, like you. Our dental experts use their skills to create stunning smiles. While creating a smile may seem easy, it is a comprehensive procedure involving multiple steps. This forms the foundation of full-mouth rehabilitation or an FMR.
An FMR is a holistic procedure that combines cosmetic, prosthetic, and reconstructive dental techniques to give your smile, teeth, and gums a complete overhaul. In this article, lets understand more about the types of FMR and procedures involved in this dental treatment.
Different Types of Treatments Used in an FMR
Full-mouth rehabilitation is a multi-step procedure that involves multiple dental services. The staged approach in an FMR aims to treat the different teeth, gum, and bone conditions one at a time and allow your body to heal comfortably.
The goals of various types of dental procedures used as part of an FMR are:
Restoring worn teeth
Managing any functional risk
Eliminating periodontally pockets
Correcting gingival position
Lowering the risk of tooth fracture by restoring them using adhesive direct or indirect restorations
Enhancing the aesthetics to give you a natural-looking smile with healthy teeth and gums
Different treatments that are used during an FMR are:
Dental implants
Dental crowns and bridges
Veneers
Dentures
Procedures in FMR
Before undergoing FMR, most people wonder, What procedures will be involved in this treatment? Several types of dental restorative and treatment procedures are used in an FMR procedure. A few of these include:
Implants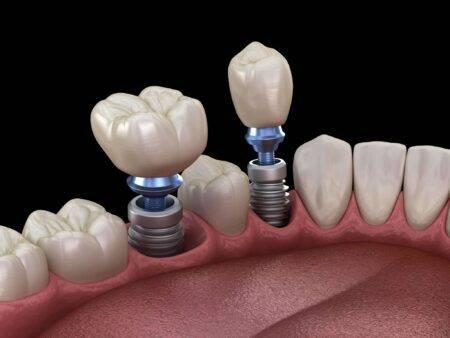 Implants are artificial teeth that are fixed in the jaw bone. Since implants are fixed options, they are preferred by patients and dentists. An implant comprises a screw placed in the jaw bone and a cap visible in the mouth. Placement of an implant can take between three to five months but is one of the best ways to replace missing teeth.
Dentures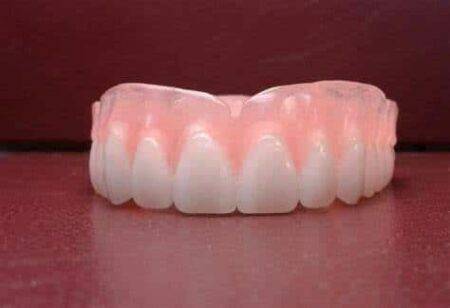 Dentures are removable tooth replacement options, preferred for individuals with an insufficient number of teeth for a fixed prosthesis or if all their teeth are missing. Dentures can be partial (in the case of a few missing teeth) or complete (all teeth are missing). They can be supported on the bone and gums or by implants.
Implant-supported dentures
Using conventional removable dentures can take some time to get used to, but most people usually get used to them. However, over a period of time, there is gradual bone loss, and the denture eventually loosens up.
This requires repairing or redoing them. To avoid this problem, dentures can be made supported by implants. An implant-supported denture usually sits on four or six implants, as the case may be.
Implants with fixed partial dentures
Depending upon the number of missing teeth, you may need a combination of implants with fixed partial dentures (crowns and bridge).
Each case of FMR is different, and the type of prosthesis recommended differs. If you are struggling to chew your food or wish to replace multiple missing teeth, talk to our dental team today!
Key Takeaway
The very thought of getting most or all your teeth treated can be overwhelming. Most people with multiple dental issues usually fear visiting their dentists to avoid getting an FMR. However, with the right dental team, it will take a few weeks or months to make your teeth and gums healthy and help you live your life to the fullest.
Our dentists at Sabka Dentist clinics will walk you through the entire process and help answer any questions about your FMR. Book your appointment with your nearest Sabka Dentist clinic today!