Do you wonder what it would be like to have all your teeth in a smile every time you look in the mirror? Are you missing out on your favorite foods because they are too hard to bite on?
If you are struggling with persistent bad breath or multiple decayed or fractured teeth– you may need a full mouth rehabilitation or a smile makeover!
Full mouth rehabilitation, or FMR, is a comprehensive treatment to address a wide range of dental issues. This treatment helps restore your bite, improves the health of your teeth and gums, and enhances your smile.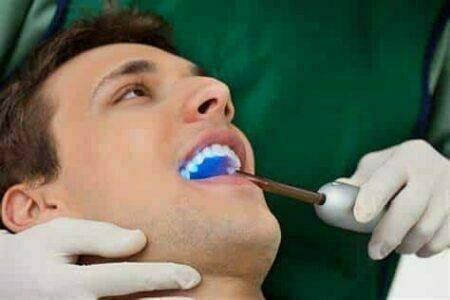 Did you know that many people today need extensive dental restorations, most of which are full-mouth rehabilitation? However, people avoid FMR treatments due to their long duration and extensive nature.
Additionally, dental treatment costs are a common reason people put off dental treatments, especially FMRs. Let's understand the full mouth rehabilitation cost and how expensive or affordable a smile makeover or FMR is!
When is an FMR Treatment Indicated? 
Before understanding the cost of FMR treatment, we must understand in what conditions an FMR is recommended. A few common indications of full-mouth rehabilitation are
If you are missing multiple teeth in different places in the mouth or the entire arch
Advanced cases of periodontal disease are characterized by swollen gums, bleeding, and mobile teeth.
If you have lost most or all your teeth
If you have suffered an injury to your mouth or jaws that has disrupted your bite, dislodged teeth, or led to the extraction of broken/fractured teeth.
Restore teeth worn down due to grinding, clenching, or acidic foods.
If you have a severe bite problem
If you have a birth defect like hypodontia that has affected the development of your teeth and jaws
If you have a birth defect like hypodontia that has affected the development of your teeth and jaws
If you have short, irregularly shaped teeth that are discolored
If you have a temporomandibular joint (TMJ) disorders
Factors that Determine the Cost of FMR
The cost of FMR is varied for each individual and depends upon several factors:
The severity of the case 
Types of treatments required
Duration of treatment
The complexity of procedures involved
Types of materials used
Skill and expertise of your dentist
Relapse or failure of treatments due to poor compliance
Location of the clinic and city
An FMR treatment can range from INR 60,000 for a full mouth denture to over INR 4 or 5 lakhs. FMR treatments that require multiple implants, root canal procedures, crowns and bridges, and veneers may increase the cost of treatment.
While it is scary to look at the cost of the entire treatment at once, you must understand that you will need to pay for your treatment in parts. Most dentists today offer easy payment options like EMI to make FMR treatments affordable and convenient.
If the cost of FMR treatment prevents you from correcting your dental issues, leave it to us at Sabka Dentist. Your FMR treatment is worth the effort and time with expert dentists and affordable, high-quality treatments.
Is an FMR Worth it?
When you spend time, patience, and money on your dental treatment, most people wonder if it is worth it.
While FMR and smile makeovers take longer than individual dental procedures, they are truly valued for your money.
Here are some indisputable benefits of FMR treatment that make your investment worth it!
Restore chewing function, and efficiency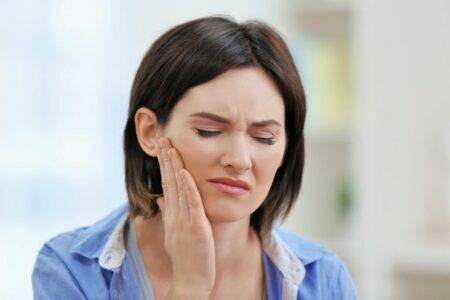 Multiple broken, decayed, or missing teeth can affect your biting and chewing efficiency. This often results in nutritional deficiencies and affects your health. An FMR procedure will help restore the form and function of your teeth and your chewing function.
Improve your smile and overall appearance
Missing, fractured, or decayed teeth can affect your smile's aesthetics and overall appearance.
FMR aims to restore the form, function, and aesthetics of your teeth and smile. A beautiful smile also improves your overall appearance.
Provide better oral health
A full mouth rehabilitation restores every tooth and makes it healthy from its roots. For this reason, most FMR procedures begin with periodontal procedures that make your gums and bone healthy. One of the primary goals of FMR is improving oral health.
Boost confidence and self-esteem
It is natural for people with bad oral health to experience low confidence and self-esteem. A healthy mouth and a beautiful smile are confidence boosters.
Relieves frequent headaches and migraines
Frequent headaches or migraines can impact your quality of life. Bruxism (teeth grinding), TMJ disorder, and bite problems can trigger headaches and migraine. A full mouth rehabilitation can address these concerns and alleviate your headache.
Key Takeaway
For most people today, the full-mouth rehabilitation price in India is a major deterrent to treatment. Many people who begin their FMR treatments often give up midway due to a lack of commitment or motivation.
If you are anxious about an FMR procedure and are wondering how expensive it may be, drop in at your nearest Sabka Dentist Clinic to speak with your dentists.
Our team of experts will address all your concerns, walk you through the steps of FMR, and provide you with an estimated duration and time for your treatment.